Travel is coming back, and it's coming back fast. After more than a year stuck at home, travelers are coming out of the woodwork to plan revenge trips and book flights.
If you've been dipping your toes back into travel lately, you've probably heard the talk or seen the headlines that flight prices are on the rise as we emerge from COVID-19. While that's true in some cases, there are still some standout options around the U.S. and across the reopening globe to score a deal for a trip this year or next.
Based on the flight deals we've been finding and sending to Thrifty Traveler Premium members, these are the cheapest places, destinations, and cities to fly in 2021 – and as far out as spring 2022.
Domestic Destinations from $96
During COVID-19, the airlines cut domestic flight prices to rock-bottom lows. We're talking as low as $49 roundtrip to top cities around the country, with other fares typically under $100. Paying more than $200 for a flight within the U.S. was like ransom.
Unfortunately, those days to cheap destinations are over. The recovery in travel is strongest within the U.S., so those ultra-low and cheap fares have become sparse … but not everywhere. We're still regularly seeing flight deals as cheap as under $100 to some favorite spots around the U.S. – and no, not on bare-bones, cheap budget airlines.
For example, flights to the city of Denver (DEN) remain reliably cheap. There's plenty to see and do in Colorado's capital city, from district hopping to checking out the hundreds of city murals. Head out further to catch a concert at the Red Rocks Amphitheater or do some hiking down at Garden of the Gods.
If you time it right, you can easily snag a cheap flight like this recent deal we found for under $100.
These prices have already disappeared – get the next great deal with Thrifty Traveler Premium for the price of a good cup of coffee each month!
Another destination that remains cheap to fly to is Phoenix (PHX). There are tons of nonstop routes to this desert oasis in Arizona, and once you get there, the city won't break your bank either. There are plenty of thrifty things to do in Phoenix from cheap bites to desert hikes. From Phoenix, make a day trip up to Sedona to see the famous red rocks.
Just this past month, we found tons of nonstop flights to Phoenix through next spring under $200 roundtrip. That's a steal for a winter getaway!
Craving the beach? There are plenty of cities you could visit to scratch that itch in the U.S. But you likely won't find a cheaper flight to a beach city than into Fort Lauderdale (FLL) or Miami (MIA). With tons of nonstop routes on many carriers flying into these airports, they've been crazy cheap in the last month or two.
We're talking under $100 roundtrip for a nonstop flight from several U.S. cities! Don't believe us? Take a look:
If you're ready to get back to travel but don't feel like going far, a cheap domestic trip is just the ticket. And a flight under $100 roundtrip is the cherry on top of a thrifty trip.
Exotic U.S.
Yes, the world is reopening. But not every country is welcoming travelers back just yet – at least not without restrictions and requirements.
That doesn't mean you can't travel somewhere unique. There are destinations in the U.S. that look and feel international without expensive flight.
First up: Key West. While flights to Key West (EYW) can often be pricey, we've been seeing cheap fares under $200 roundtrip from nearly all U.S. airports lately even as travel rebounds. That's much cheaper than a trip to the Caribbean!

Want to get there for even less? Hop on one of those cheap flights into Miami or Fort Lauderdale and make the scenic drive down.
Cheap and Hawaii don't seem like they'd go together, right? But if you time it right when a flight deal comes around, you can score a flight to Hawaii under $350 – or even under $250 – roundtrip. Here's the latest deal we found to the Hawaiian islands: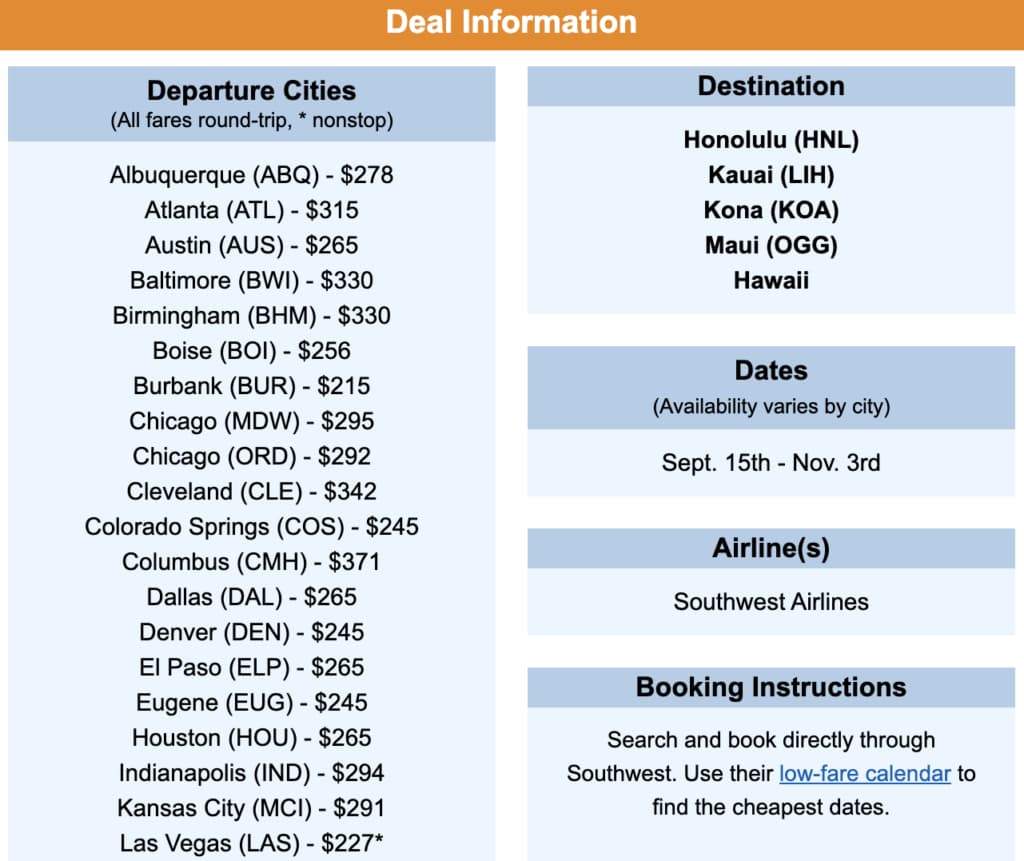 This deal is no longer live, but don't miss the next flight deals we find from your home airport! Get instant email alerts!
Read more: Hawaii's COVID-19 Entry Requirements
Want to head in the other direction? Alaska is a bucket-list destination for many, so it seems like it'd cost a lot to get there. But this year, that's simply not the case. We've seen price drop after price drop to Anchorage (ANC), Fairbanks (FAI), and other Alaskan airports.
Take this recent flight deal we sent to Thrifty Traveler Premium members, for example. You could get to Fairbanks – the closest airport to Denali National Park – for under $200 roundtrip this summer or fall!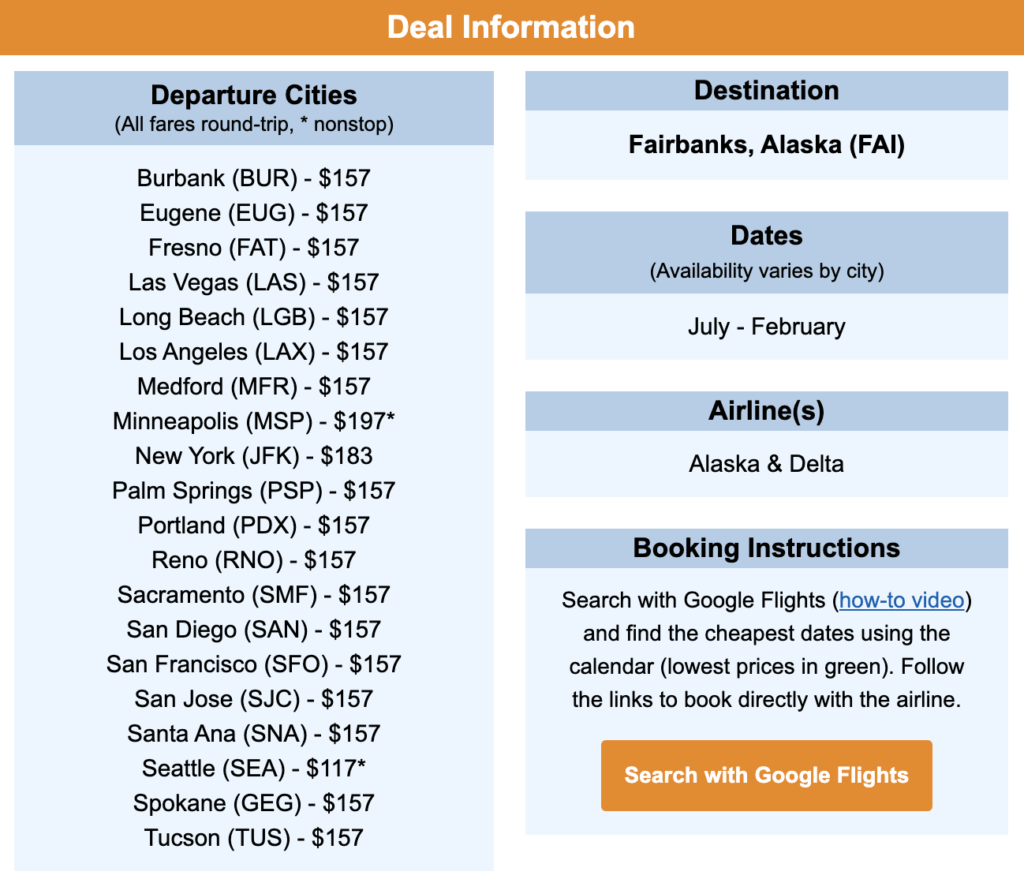 If you're dreaming of epic hikes and views, you don't have to go international to scratch that itch. You can even get that Caribbean vibe by traveling to a U.S. territory and save on flights, too!
Consider traveling to the U.S. Virgin Islands or Puerto Rico. You won't need a passport or show proof of a negative COVID-19 test to get back into the U.S. We're still finding unbelievably cheap prices to both, like this sub-$200 roundtrip deal to San Juan (SJU) through next spring.
This flight deal is already gone, but you can get the next deals we find with Thrifty Traveler Premium!
See requirements for entry to the U.S. Virgin Islands and Puerto Rico. Flights to paradise don't get much cheaper than this!
Tropical Spots for Less
If you're still craving that true international experience, look to Mexico and the Caribbean for the most budget-friendly flights this year and next.
If you time it right and hop on a flight deal when they pop up, you can score a flight to Mexico for less than a flight to some major U.S. cities! We've recently seen prices to Cancún as low as $250 roundtrip.
And that goes for several Mexican cities. Wait for the flight deal to come to you, and you can get flights to Puerto Vallarta, Cabo, Mexico City, Oaxaca (our favorite!) and others under $300 roundtrip.
Lately, we've seen some other Caribbean islands getting in on the cheap flights action. Your best bet is to follow the Flights First Rule and let the cheap flight be your guide to which island you pick. But in the past month, we've seen flights to Jamaica and the Bahamas under $300 roundtrip.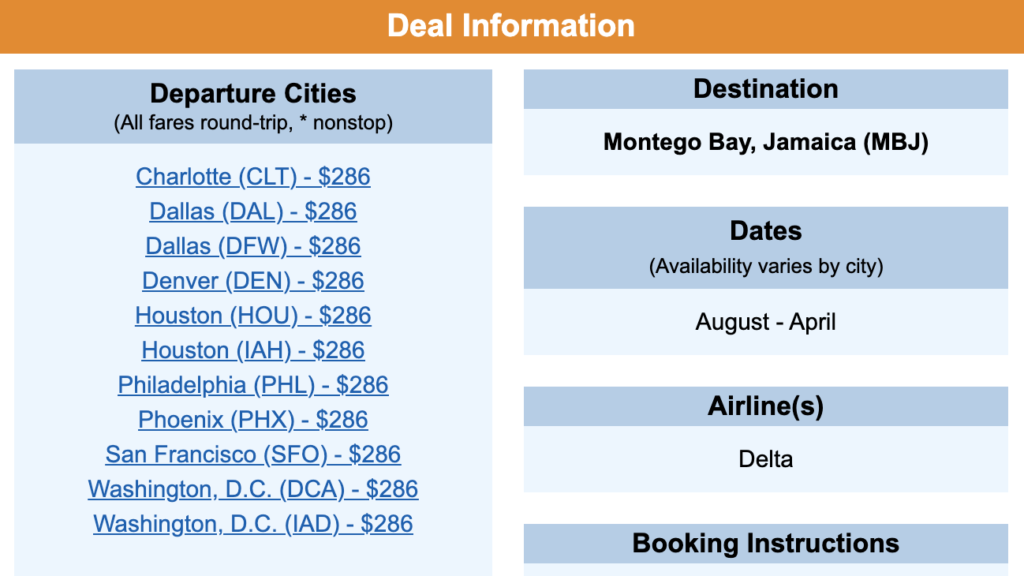 That's a steal for a tropical island getaway this winter! It pays to plan ahead.
Want flight deal email alerts like these from your airport? Join Thrifty Traveler Premium so you don't miss the next one!
Cheap Fares to Europe, Too
The European Union is dropping the U.S. travel ban, which is great news for Europe reopening to travelers this summer.
We know "cheap flights to Europe" sounds too good to be true. But if you wait for a flight deal to pop up, anything is possible … like flights to most European cities for $300 roundtrip, for example! A Christmas or New Year's Eve trip to Scandinavia could cost you less than a flight within the U.S. during the holidays.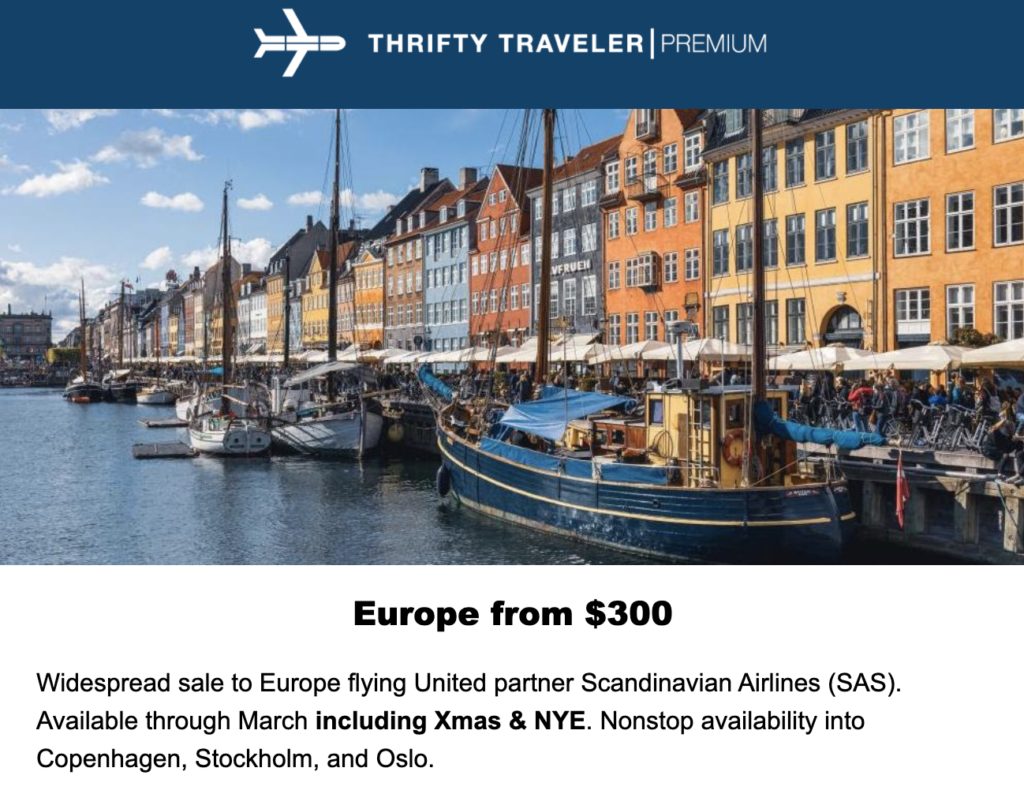 One of the cheapest countries to fly to in Europe? Dublin, Ireland (DUB). We've found fares under $300 roundtrip several times just within the last few months!
And it doesn't get much cheaper than Portugal. The cheapest fares tend to be into Lisbon (LIS), but we've seen flights under $390 roundtrip into other popular Portuguese cities as well. Portugal is an absolute must-visit, especially at these prices.
Want to go to another city in Europe? No problem! Snag a cheap flight into Portugal, then take a cheap inter-Europe flight or train ride from there. That's the power of positioning flights.
Cheapest Places to Fly Right Now: The Bottom Line
The death of cheap flights has been greatly exaggerated.
Sure, flight prices have increased lately as more and more Americans return to the skies. But the bargain prices on flights are still out there, whether you're looking to travel domestically, hit the beach, or head abroad for the first time in more than a year.
Want instant alerts for the flight deals we're finding from your home airport? Get cheap flights with Thrifty Traveler Premium!