Before the pandemic, flying business class to Europe would cost you an arm and a leg – unless you were booking with points and miles. Then, those flights were largely off-limits for more than a year.
But something has changed since much of Europe has reopened to American travelers. While prices of $4,000 or more roundtrip remain the norm, there's been a recent surge in deeply discounted business class fares for trips later this year and into 2022. We've sent Thrifty Traveler Premium several alerts in the last month for business class fares to almost all of Europe for just $1,500 or so.
While not "cheap" by a budget traveler's standards, that's dirt cheap for a transatlantic business class ticket – it's what many travelers expect to pay to fly economy across the Atlantic.
That begs the question: What are airlines up to? Why sell these expensive tickets for less than half the normal cost?

Want the cheapest business class tickets, mistake fares, and other fares sent straight to you? Sign up for Thrifty Traveler Premium today for just $7.99 a month!
How to Go to Europe in Style
Earlier this month, United Airlines posted record-low business class deals to Europe with daily availability through February 2022. Thrifty Traveler Premium members got first dibs to book it after it landed in their inboxes that morning.
Many of these fares were flying United's impressive new Polaris business class seats across the pond, plus all the usual trappings of flying business class: free bags, lounge access, much better meals, and priority boarding.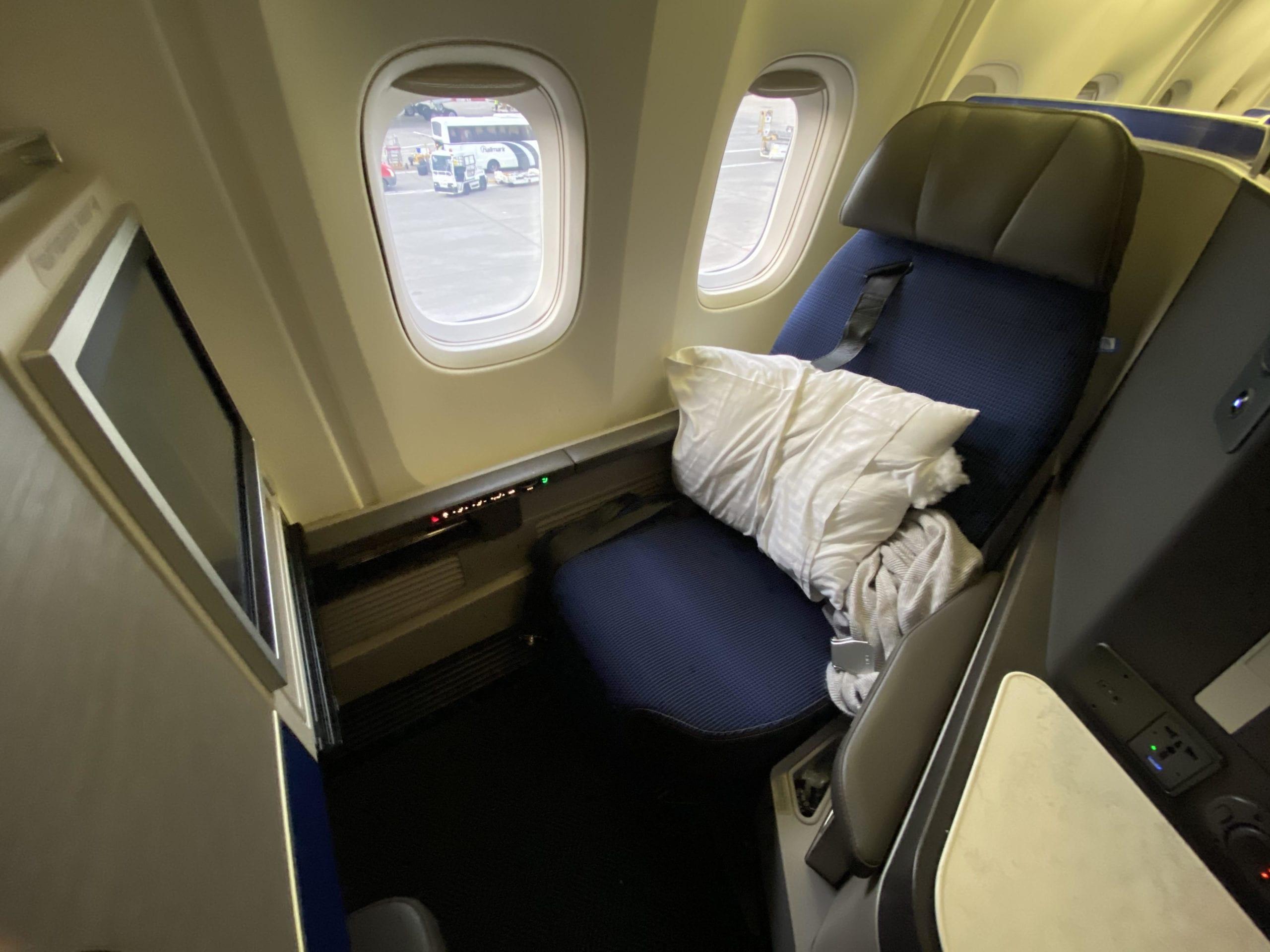 But this wasn't just a simple sale from United's hubs to the big European cities. It was a nationwide sale from nearly every U.S. airport to more than three dozen European cities, including Amsterdam (AMS), Athens (ATH), Barcelona (BCN), Dublin (DUB), Florence (FLR), London-Heathrow (LHR), Madrid (MAD), Oslo (OSL), Paris-Charles de Gaulle (CDG), Prague (PRG), Stockholm (ARN), and Zurich (ZRH).

These prices have since disappeared. Don't miss the next huge business class sale – get Thrifty Traveler Premium!
These fares could be booked as an open-jaw itinerary, so you could fly into one European city and return to the U.S. from another. And thanks to airlines' new flexible policies, these fares were relatively risk-free: you can cancel for a voucher at any time if necessary.
But this wasn't a one-and-done. Earlier in July, Thrifty Traveler Premium subscribers were treated to a different business class deal on American, Delta, and United flights hovering under $1,800 as the three alliances battled for lie-flat fares to all of Europe. This deal, too, included nearly every U.S. airport!

These bougie digs are a luxurious way to cross the ocean. A ticket like this lets you rest up for whatever adventures lie ahead with no vacation days wasted along the way. Plus, you'll arrive feeling refreshed.
Read more: My First Business Class Flight: A Lie-Flat Seat Overseas
Europe isn't alone, either. Not long ago, Qatar Airways was offering half-off its Qsuites to Africa and Asia. Qsuites are easily among the best business class in the world, and starting at $1,814 with a quick connection, this Premium deal also turned heads.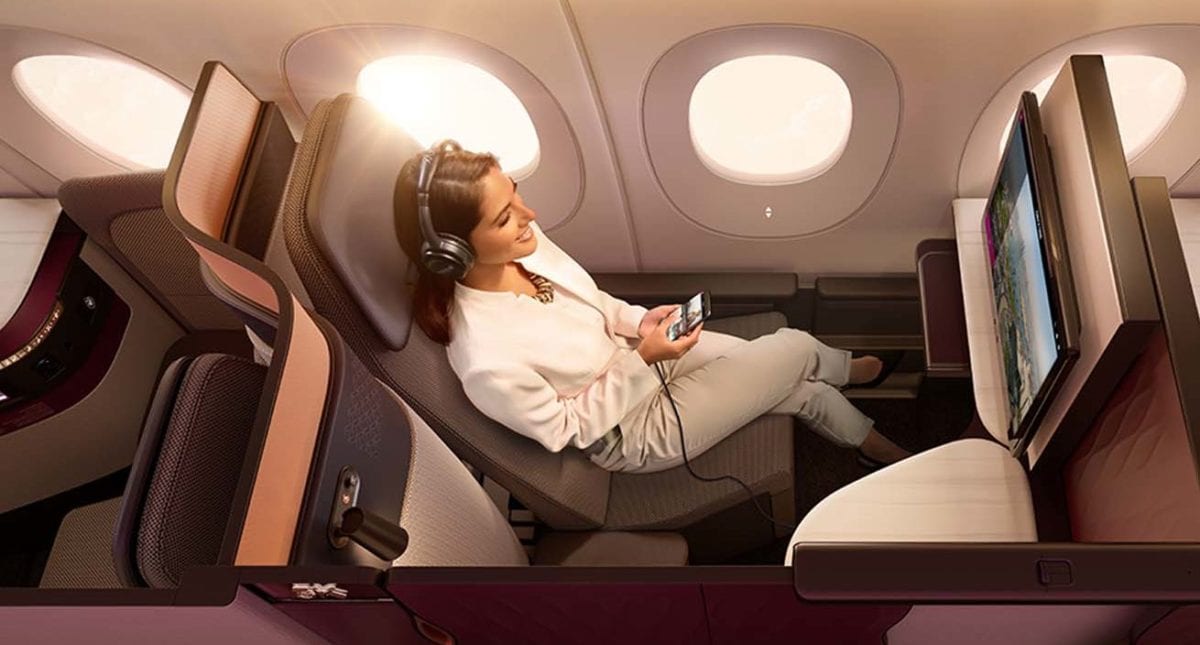 These Qsuites options were out of all Qatar's U.S. gateways to bucket-list destinations such as Mumbai (BOM), Johannesburg (JNB), the Maldives (MLE), Dubai (DXB), and Cairo (CAI).
Of course, checking Thrifty Traveler's guide to country-by-country COVID-19 restrictions is a must to ensure you travel safely to these areas. Fortunately, most of Europe is already open to American travelers.
These sub-$2,000 business class fares are still rare, but they've become more common as Americans return to Europe. And while the deals above have all sold out, we're bullish that there will be more cheap business class fares in the months to come.
But why?
Why So Cheap?
So, if business class deals are so rare, why would these U.S. carriers and their partners be offering them just as we escape the throes of a global pandemic? Well, like everything else, the pandemic has a lot to do with it.
In normal times, business travelers who pay top-dollar for a seat upfront account for a massive portion of airline profits. But business travel has all-but disappeared during the pandemic, leaving many more of those lie-flat seats open.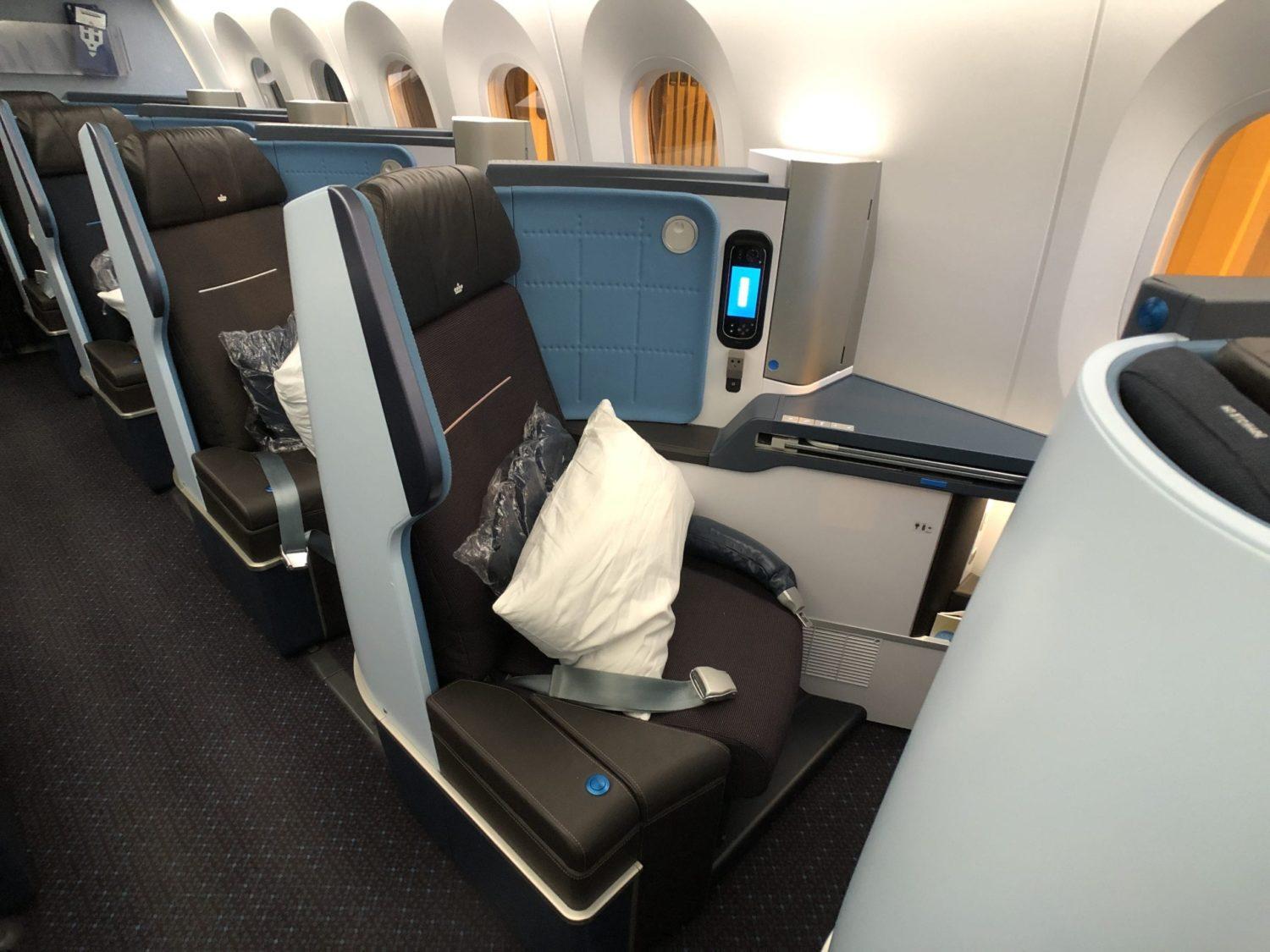 Now that travel to Europe is back on for the summer, airlines are adding back flights. And while economy cabins are filling up, business class seats aren't, in many cases. So when leisure travelers don't jump into those seats, airlines sometimes resort to selling them at a steep discount. Better to get something than to have those seats go out empty, right? That's what we've seen three times in the last month.
After more than a year with no international travel and saving money from scrapped trips, airlines likely realize that many Americans are ready to treat themselves to some luxury as they get back into the air. And after the era of social distancing, the appeal of some extra space and privacy in business class is higher than ever.
International travel is still clouded in uncertainty, with constantly changing entry requirements and restrictions. But there are smart ways to booking your flights. All business class fares from major U.S. carriers can be changed free or canceled for a voucher, so you won't be hung out to dry if plans change.
Read more: How to Book Travel Smarter as Pandemic Uncertainty Looms
Business travelers will make their way back to Europe eventually. But until they do, the rules of airfare pricing are out the window. It's no guarantee, but we foresee more deeply discounted business class fares to Europe and beyond cropping up in the near future.
Bottom line
We have never seen business class deals this cheap and we hope our Thrifty Traveler Premium subscribers were able to lock in some luxury in the coming months.
Without business travelers, the airlines are looking to you to fill those plush seats on your next trip to Europe. And when those airlines are fighting for you, you are winning.