Maybe you've heard flight prices are set to rise with gas prices skyrocketing … and that may be true. More people are returning to travel and fuel prices have been climbing. But that ignores the single biggest factor that keeps airfare prices low: Airlines are competing for your business with cheap flights. And that competition is still heating up.
Just like McDonald's versus Burger King or Ford versus Chevy, the airline industry is cutthroat. They constantly attack each others' turf by discounting fares to competitors' hubs, hoping to poach customers with cheap flights. Over just the last few months, we've seen it again and again and again, resulting in $200 roundtrip flights nationwide to the Caribbean, South America, Mexico, Hawaii, and beyond.
Welcome to the world of airline fare wars. When airlines are doing battle, travelers win. Here's why you should be ready to capitalize on a fare war when you see one.
What's a Fare War?
It's exactly what it sounds like.
Fare wars begin when an airline decides to target a competitor's (or several competitors') hubs with cheaper airfare. But those competitors need to defend their turf, so they respond by doing the same thing. This tit-for-tat between airlines is the genesis of many cheap flights that so many travelers love.
Here's an example: Let's say Delta Air Lines decides to run a sale on flights to Europe from several American Airlines hubs, like Chicago-O'Hare (ORD), Dallas-Fort Worth (DFW), and maybe even Philadelphia (PHL). Within a matter of hours, American could respond by slashing prices on flights to Europe from Delta strongholds like Minneapolis-St. Paul (MSP), Detroit (DTW), and Atlanta (ATL).
The result? This $296 fare from Minneapolis to Madrid (MAD) on American and its partner airlines. That ultra-low fare was part of a trend of dirt-cheap flights to Europe we saw last year.

Get flight deals like this one sent straight to your inbox with Thrifty Traveler Premium!
This is happening all the time: It's one of the primary driving forces behind flight deals, with far cheaper prices than what you'll get from airline discount codes or even Black Friday flight deals.
There's no telling when a fare war between airlines may start. Just like any other kind of sale or discount, it can come out of the blue. They can last for just a few hours or even a day or two.
But once they begin, it tends to snowball into more and more cheap flights. One airline attacks another, and soon a third or maybe even fourth carrier gets into the mix. What began as a simple back-and-forth with discounting domestic flights can spread to Mexico, the Caribbean, or Europe as airlines respond and seek revenge.
That's a major win for consumers. And we're seeing these fare wars pick up recently – even as many travelers expect to pay more for a plane ticket.
Recent Battles Down South
As the weather turned cold, fare wars heated up on flights to get somewhere warm this winter and beyond. And airlines are getting even more aggressive: We've noticed an undeniable uptick in airlines going after each others' customers with cheap fares.
A few months back, for example, Thrifty Traveler Premium members were stunned by this alert for flights to the U.S. Virgin Islands: Fares that typically cost $500 or more dropped below $150 roundtrip! Delta was attacking American and United hubs with these cheap flights.
But just because one airline is attacking a competitor's hubs does not mean that airline will respond with similar price cuts to the same destination. Often, it's just the opposite. In this case, American Airlines decided to shift its focus by lowering fares to San Juan, Puerto Rico (SJU) rather than the Virgin Islands. The result was some unbelievably low fares from Delta hubs to Puerto Rico.
Finding a cheap flight to the warmth of Costa Rica isn't always an easy task. But thanks to the resurgence of some fare wars between Delta and United, that has changed recently. United slashed flights to San Jose (SJO) below $300 from multiple Delta hubs – for a flexible main cabin economy fare that can be changed or canceled and even includes free seat assignment, unlike the cheapest United basic economy tickets.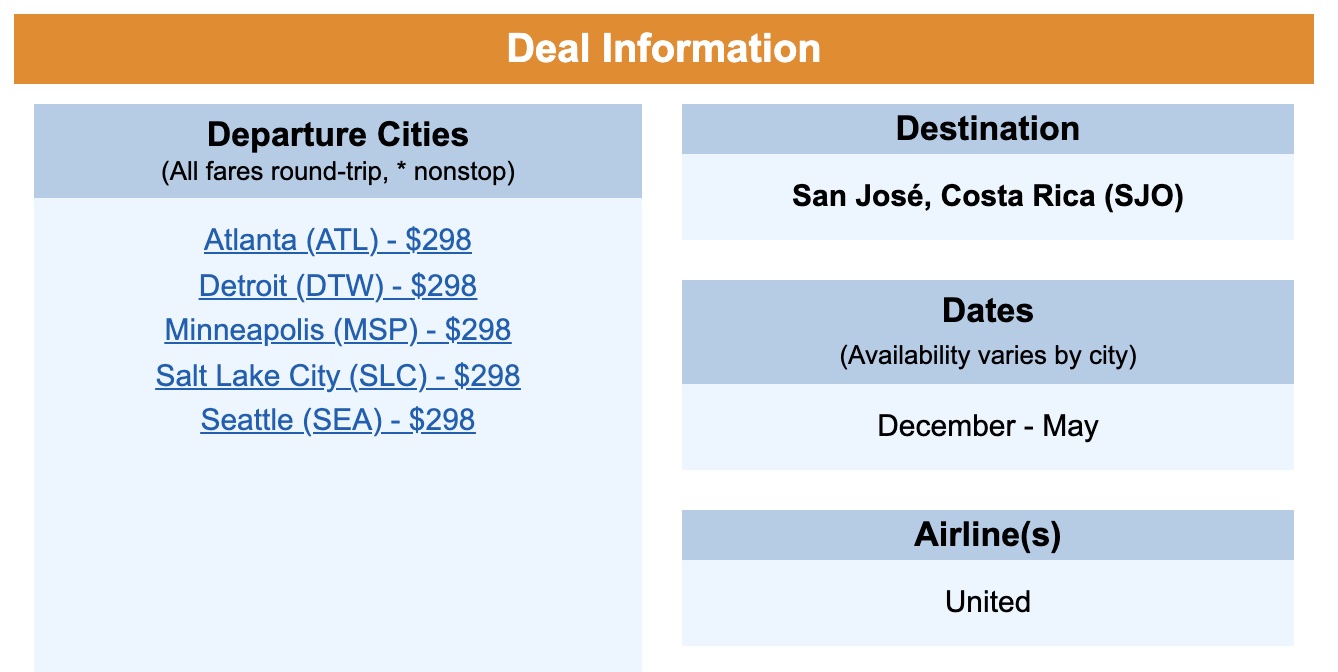 Lately, airlines have taken their fare wars even farther south, with intense price battles between all three major U.S. airlines. American, Delta, and United all took aim at opposing hubs by chopping fares to Bogotá, Colombia (BOG), leading to some of the cheapest fares to the Colombian capital we've ever seen.

And just a few months after American took aim at Delta's hubs, United did the same – and they went even further.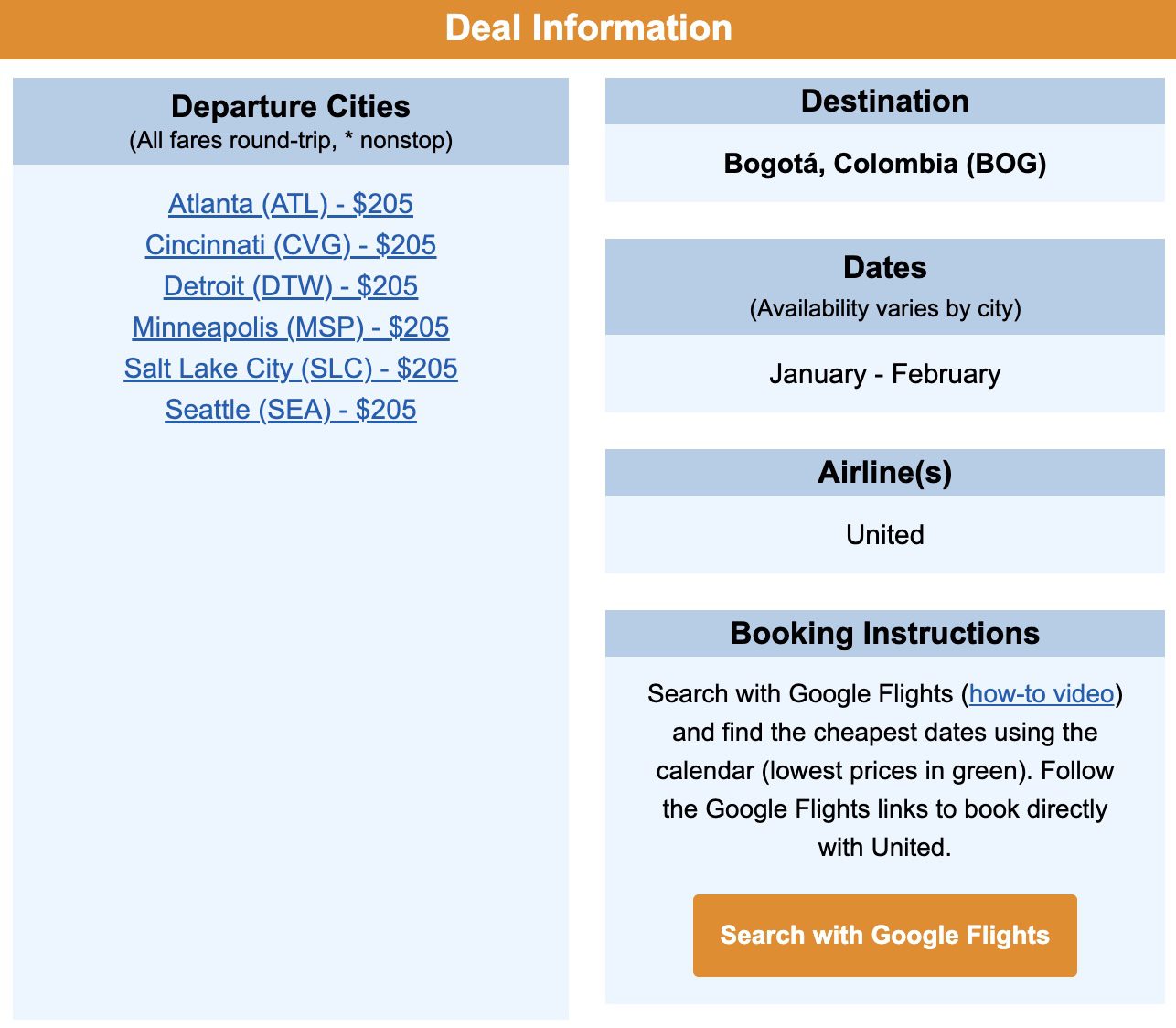 Examples of these fare wars can be found on the domestic front, too. American Airlines set its sights on Delta again a few months ago with some crazy pricing on nonstop flights to Phoenix (PHX) … at a quarter of the normal cost!


The competition has occasionally even spread to business class cabins – a rarity, as airlines almost never discount tickets at the front of the plane. This $1,100 roundtrip flight from Atlanta (ATL) to Rio de Janeiro (GIG) is almost too good to be true, but it happened after a few days of price battling, which led United to throw down the gauntlet with cheap fares from Delta hubs.

These flights were in United's fanciest new Polaris business class seats, to boot – tickets that typically cost $3,500 or more!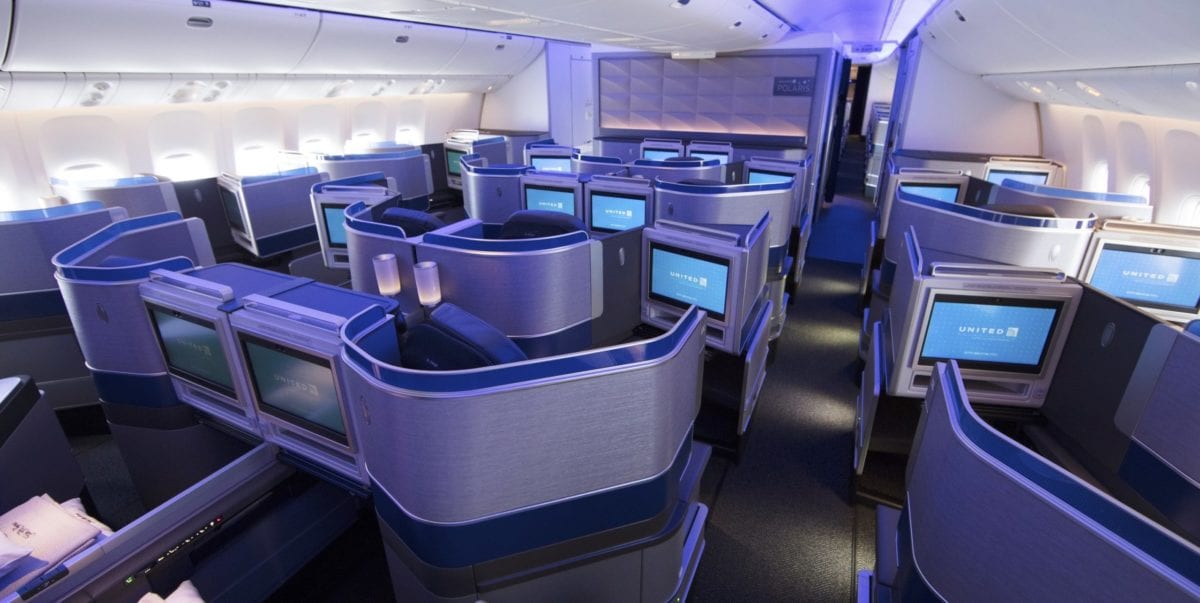 While not explicitly a fare war, where an airline is targeting each other's hubs, we saw some serious competition between United and American fares to Europe just a few weeks ago. American fired the first shots in what was a frenzy of historically low nonstop fares to Europe.

We've never seen nonstop routes like this so cheap before. We saw obscure routes like Pittsburgh (PIT) to London (LHR) on sale for below $500 on American partner British Airways, too.
What it did was put United on notice, so it was only a day or two later when United slashed all of its fares, too. That escalated quickly…


As you can see, when the airlines fight over your business, we're all winners.
The Best of the Best Airline Fare Wars
The recent string of fare wars between airlines has been incredible to behold – and even better for travelers' wallets. But it gets even better.
Over the past few years, Thrifty Travel Premium members have benefitted from countless fares wars, which produced some of our cheapest-ever flight deals.
When airlines target different hubs with deeply discounted fares to Europe, we couldn't be happier. An especially memorable one was a short-lived sale to Paris produced by American Airlines, with changeable main cabin economy fares out of select Delta hubs. We once found a roundtrip fare from Minneapolis-St. Paul (MSP) to Paris for just $290 – thanks to a fare war started by United.
Over the years, we've even seen more rare fare wars to far-flung places like Thailand. Those ultra-long flights make cheap fares harder to find, but Delta attacked American Airlines hubs on this sale to Bangkok (BKK) last year.
Another skirmish between Delta and United led us to send our Premium members one of our favorite sales ever to Tahiti (PPT) in French Polynesia. These flights are generally well over $1,000 from the U.S. mainland, but these two airlines duking it out led to record-low fares from a dozen airports.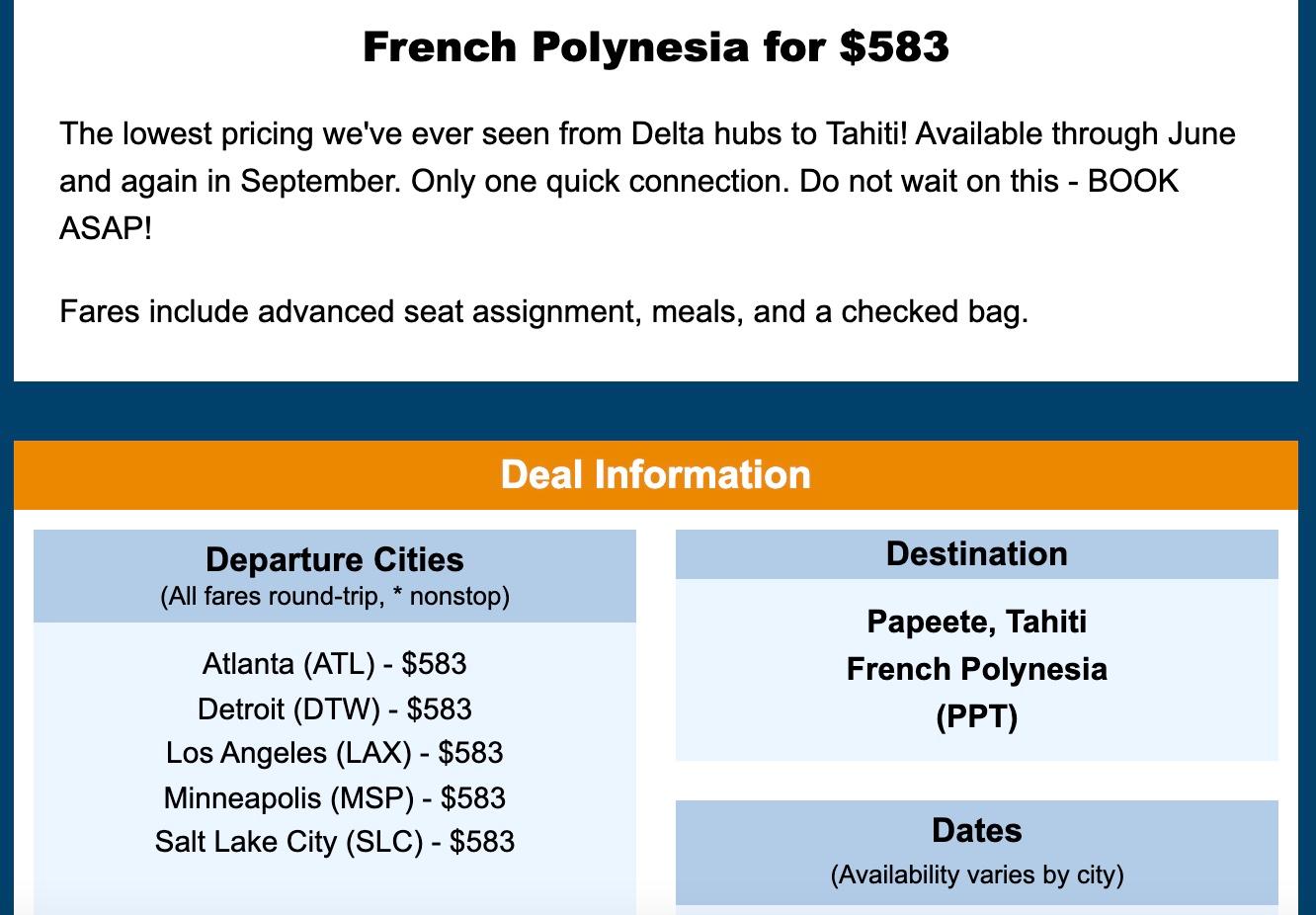 In another one of our favorite deals, Thrifty Traveler Premium members were treated when a fare war broke out between all three major legacy airlines to Buenos Aires, Argentina (EZE). Like Tahiti, getting to Argentina is typically expensive. But American's attack on United hubs brought prices down about as low as we've ever seen them: Under $500 roundtrip!
How to Capitalize on Fare Wars
You might not want to hear this, but in the case of nearly every traveler, your loyalty to certain airlines is costing you money.
Airlines make you pay for your loyalty: They know you want to fly with them, and they make you pay more for it. But nearly all travelers are much better off as airline free agents.And ultimately, sticking with a single airline leaves you less flexible in your travels – especially if you hope to ever use points and miles to book award flights.
But being a free agent makes it so much easier to capitalize on these fare wars. As Minneapolis-based travelers, the vast majority of nonstop routes from our home airport will be flying Delta. But Minneapolis is also often targeted by the likes of American and United for big sales to some of our favorite destinations – many of which we've showcased above.
So if you keep your mind open to other airlines, you could be saving hundreds of dollars on flights: Booking sub-$100 fares to Puerto Rico or $205 fares to Colombia while your Delta-loyal friends pay upwards of $500 or $600.
By making sure you're open-minded to other airlines, and being signed up for flight deal alerts, you can be one of the savvy travelers who takes advantage of the airlines while they're fighting.
Bottom Line
Forget about what you've heard about flight prices rising. The battle between airlines is on.
There's no telling when or why a fare war will begin. But they're happening now more than ever as airlines try to win over each others' customers and climb their way out of the pandemic. And the result is some of the cheapest prices you'll ever find. Just make sure you're ready to capitalize on them!