We at Thrifty Traveler are seriously obsessed with Google Flights. Helping you travel for cheap is our life's work, and Google Flights is the only website we use to find the best deals out there.
We've written extensively on the many Google Flights filters and features. And it's always changing. The latest addition will continue improving your flight searches – and your flight itself.
But before we dive in, here's a quick refresher on the other great Google Flights features:
Looking for a general overview? Read our article on how to use Google Flights.
Have specific departure and return dates, but still want to find a great deal? Check out our article on how to monitor airfare pricing with Google Flights.
One of our favorite ways to find the best cheap flights around the world is to use Google Flights Explore. Read about Explore and how to use it here.
The Google Flights Explore feature even has additional tools to help you find cheap flight deals during the holidays.
Here's our article on how to add a legroom extension to Google Flights so you'll always know how much room you'll have on a flight.
Finally, it's important to know whether your flight is Basic Economy, those fares that typically don't include advanced seat assignment or a carry-on bag. Google Flights recently rolled out a Basic Economy filter to make sure you only see flights that include a free carry-on bag.
Learn About Layovers
Now that you're in the loop on all things Google Flights, behold their latest addition: the layover duration filter.
This new Google Flights filter is so helpful because you can choose the "tipping point" for layovers. Don't want to spend more than a few hours in the airport between flights? Set your max time and get only results with the itineraries that fit the bill.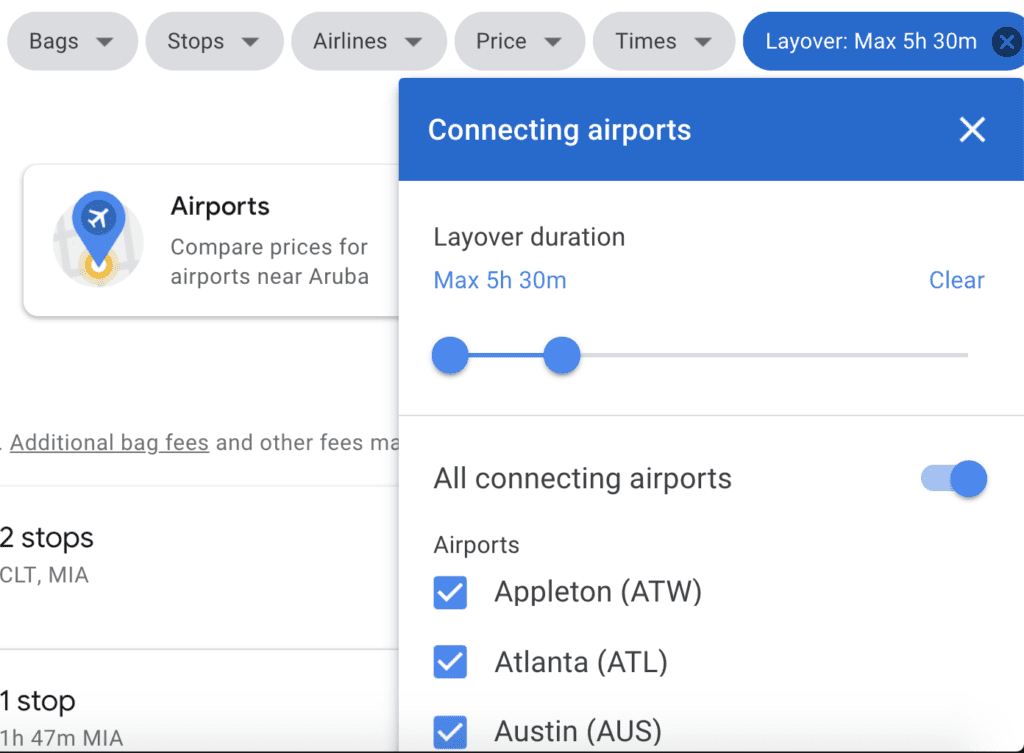 Before this filter, there was only a "flight duration" filter in the "More" filter options.
More Improvements on the Way
This new feature won't be the last.
Google Flights will soon be rolling out a checked bags filter. This will allow you to only see flights that include free checked bags. It should be another great addition to Google Flights to give more power to travelers.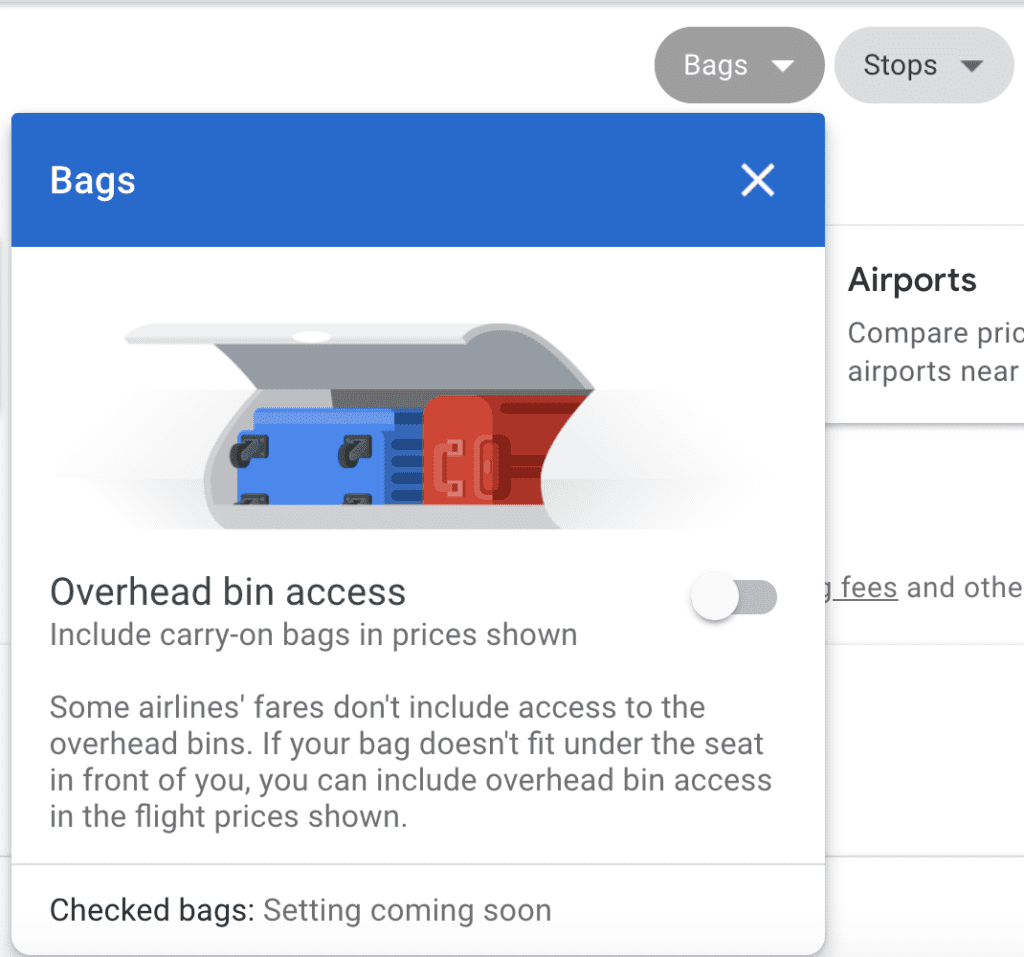 Bottom Line
With the release of the layover duration filter and the promise of a checked bags filter coming soon, Google Flights is more powerful than ever.
Using Google Flights filters makes it possible to find the cheapest and best flight deals out there that aren't miserable to fly (we're looking at you, 24-hour layovers and budget carriers). We use Google Flights for all our flight deal searching, and recommend you try out these new filters, too.