Editors Note: These temporary benefits are now expired. 
American Express announced on Friday a slew of new temporary benefits to some of its top travel rewards cards. But co-branded cards with Delta, Hilton, and Marriott are getting some new perks, too.
Banks and consumers are hurting, and American Express is clearly trying to give cardholders a reason to keep their cards open. That's especially true for top travel cards whose benefits are largely useless during this pause in travel.
So American Express is adding some extra perks to many of its co-branded cards, focusing on bonus points for dining and grocery shopping. These new benefits go live today, May 1. Keep reading for a full breakdown.
Delta SkyMiles Cards Earn 4x at Supermarkets
Delta just overhauled its suite of SkyMiles American Express cards earlier this year. For the next few months, they'll earn more miles on your grocery shopping.
From May through July 2020, all four of Delta's credit cards – from Blue to Gold to Platinum and Reserve – will earn 4x SkyMiles at U.S. supermarkets. 
That's a significant improvement for most of these cards that could justify putting more of your grocery bill on them to earn more SkyMiles. Here's a look at what these cards typically earn at supermarkets.
Delta SkyMiles Blue: 1x
Delta SkyMiles Gold: 2x
Delta SkyMiles Platinum: 2x
Delta SkyMiles Reserve: 1x
Read more: Which Delta credit card is right for you?
Hilton Surpass and Aspire Cards
Not to be outdone, both the Hilton Honors American Express Surpass Card and the Hilton Honors American Express Aspire Card will now earn 12x bonus points at U.S. supermarkets. These new bonuses last from May through July 2020.
The Surpass card previously earned 6x at supermarkets, while the Aspire card earned just 3x on those purchases.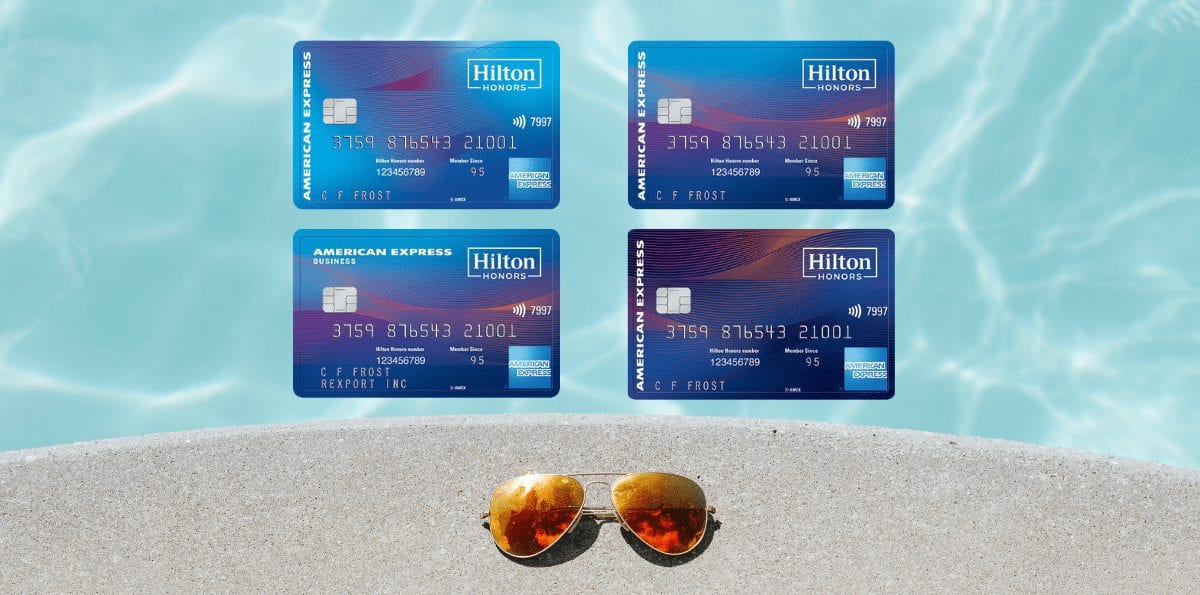 What's more, any bonus points you earn on supermarket spending that post to your account by December 2020 will also count toward earning Hilton elite status as well as lifetime Diamond status with the hotel chain.
But it gets even better for the Hilton Aspire card, which we've long considered the best card for hotels. That card's $250 annual credit for Hilton resorts (plus another $250 for airline fees) made it easy to justify the card's $450 annual fee … at least when staying in hotels was an option.
Now, American Express says purchases at U.S. restaurants (including takeout and delivery) will qualify for that $250 resort credit starting in June and running through August. That should make it much easier to use up that credit.
Read more: Which Hilton credit card is right for you?
Marriott Bonvoy Cards
Finally, Marriott's co-branded American Express card is getting some extra perks for food, too.
The Marriott Bonvoy Brilliant Card will earn 6x Bonvoy points at U.S. supermarkets, from May through July 2020. That's up from the norm of 2x points, so it's a significant increase.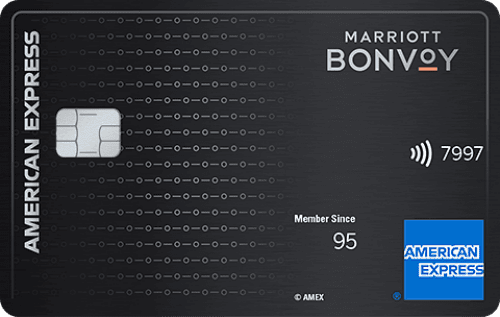 And just as with the top-of-the-line Hilton Honors card, you'll be able to get more use out of the Brilliant card's annual statement credit. That $300 statement credit will now apply to U.S. restaurants – including delivery and takeout – from June through August 2020. And that should get you much closer to justifying the card's $450 annual fee.
Our Analysis
There's a lot to unpack here, with varying benefits on American Express's different co-branded cards. But the overriding question is: Has Amex done enough to convince you to keep your card open?
In many cases, the answer may be yes. Particularly with the top-of-the-line Hilton and Marriott cards, the ability to use $250 to $300 in travel credits toward restaurants or takeout is a big change. At a time when travel is off the table, that should make it much easier to get to break-even on the cards' $450 annual fees.
Meanwhile, if you've got a Delta American Express card, you'll have to do some mental math. Do you have a credit card that's more lucrative when buying groceries? If not, it could make sense to keep these cards open to pile up some Delta SkyMiles during this travel downtime.
Bottom Line
Whether American Express has done enough to convince you to keep these travel cards open is a personal question that only you can answer. But it's good to see that credit card companies realize they need to do more for consumers.