American Express has been synonymous with credit cards for decades. But now, the titan of travel rewards cards is entering new territory: A new digital checking account … with a debit card that earns points on purchases.
American Express on Tuesday announced the launch of American Express® Rewards Checking program, its first-ever foray into checking accounts. It's initially available to U.S. customers with a consumer credit card, whether you've got a Platinum Card® from American Express, an American Express® Gold Card, or even co-branded offerings like a Delta SkyMiles® Gold American Express Card.
While it's not the most exciting new banking or card program to hit the market, it offers a ton of simplicity to travelers using American Express credit cards in their day-to-day life: A checking account and credit cards in one house, under one app. Plus, this new checking account has an outstanding interest rate and no monthly fees.
Keep reading for more details.
Earn Points on Debit Purchases
This is the big change.
In a first for major rewards programs, the debit card from this new Amex checking program will earn Membership Rewards points. For every $2 you spend on the debit card, you'd earn 1 Membership Rewards point.
That's not an outstanding return by any means. There's no initial welcome bonus for opening a Rewards Checking account or spending on the card beyond the ongoing spend. In almost every case, you'd be much better off using a Platinum Card® from American Express to, say, buy flights and earn 5x points per dollar – 10 times what you'd earn with this new debit card. Or at the grocery store, you'd earn 4x points per dollar with the American Express® Gold Card.
But there are some cases where using a debit card just makes more sense – or could be your only option for purchase. Plus, credit cards are serious business: They're not for everyone. This allows American Express fans an option to rack up some Membership Rewards points on their purchases without accruing debt.

If you don't already have a credit card that earns Amex Membership Rewards, your best option to redeem these points will be in cash statements toward your account. Every point is worth .8 cents, which means 1,000 points would net you $8.
But if you've got a Membership Rewards-earning card – not a co-branded card from the likes of Hilton or Delta, sorry – it gets better.
Combine with Other Membership Rewards
You might not earn a ton on your debit card purchases, but you can combine them with your existing balance of Membership Rewards points.
American Express has confirmed that existing Membership Rewards cardholders will be able to combine their balances between accounts with these new checking earnings. That means you can use them towards travel through the Amex Travel portal or even transfer them to one of nearly 20 Amex transfer partners.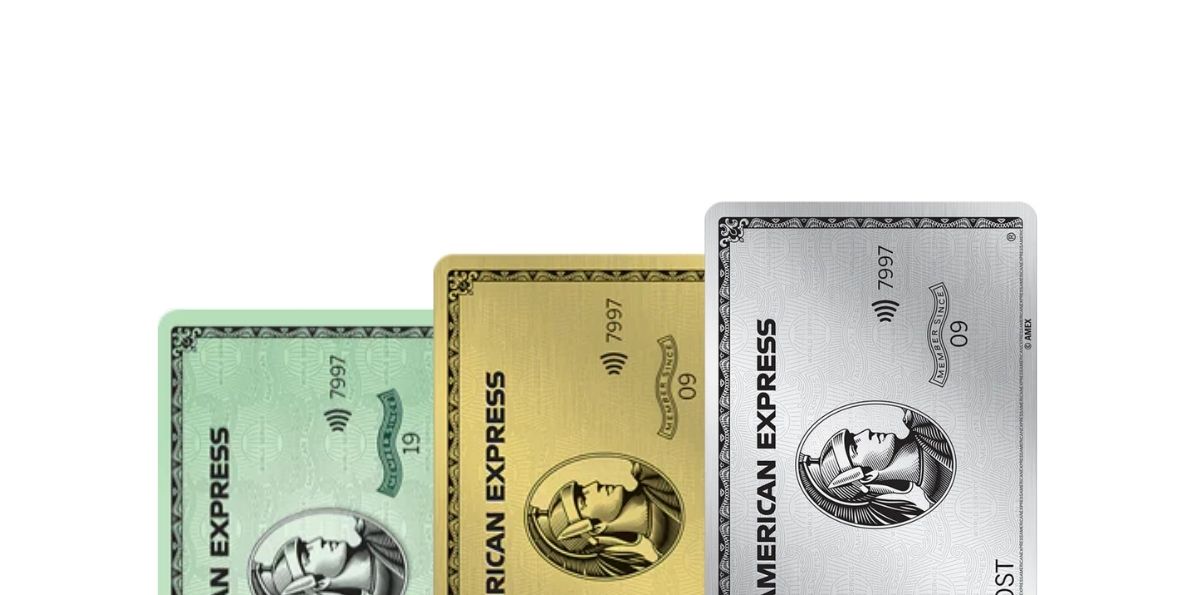 "Currently, Debit Card Members can only redeem Membership Rewards points for a deposit into their checking account," Amex said in a statement. "However, if they also have a Membership Rewards Account in connection with a Card Account, their Rewards Accounts can be linked and they will have access to all redemption options offered with that Card Account."
Read up on Amex Membership Rewards – how to earn them and use them!
Industry-Leading Interest Rate
If there's one reason to head to Amex for your everyday checking account, it's this: A massive interest rate.
These new American Express® Rewards Checking accounts will earn .5% APY. While that may not sound like much, it dwarfs what you get from your typical U.S. checking account – Amex says it's 10 times the national average.
Indeed, many major U.S. banks offer just .05% APY on their standard checking programs. Chase offers a checking program in tandem with its popular Chase Sapphire Preferred® Card and Chase Sapphire Reserve® … but at a 0% APY.
Of course, you'll earn that interest in cash – not in points. If nothing else, this gives current Amex cardholders a compelling reason to give this new option for their day-to-day banking a hard look.
Other Pros and Cons
There are plenty of other details to digest with this new Amex checking program if you're on the fence – with both good and bad news.
Let's start with some additional pros:
There are no monthly maintenance fees nor minimum balance fees to open an account. Remember, this is only available to current U.S. Amex consumer cardholders.
Amex cardholders can access their checking account through the Amex app, which puts everything in one place.
Amex offers purchase protection on purchases made with the card for damage or theft up to 90 days after purchase
That said, there are some substantial cons:
You only get fee-free ATM withdrawals at 37,000 MoneyPass locations in the U.S. That means this won't be a strong option for getting cash while traveling – especially for international travel, where something like the Charles Schwab debit card is far superior.
In general, charging everyday expenses to a debit card is riskier because there are fewer fraud and consumer protections, though Amex says it will offer fraud monitoring on these accounts.
Bottom Line
What an interesting move here from American Express.
Is this the most lucrative card or checking program on the market? No. Far from it. But it gives consumers a new way to earn some Amex points if they're not interested in credit cards – though usage will be limited.
Perhaps most importantly, it's an avenue for travelers who prize Amex Membership Rewards to simplify their finances by bringing their checking account under the same roof … with a great interest rate as a sweetener.

Lead photo courtesy of American Express