Wondering how credit card companies pivoted with travel is on hold? Curious what might be in store for 2021, and what that means for your plans? Don't take it from us: Take it from the CEO of one of the biggest names in travel credit cards.
American Express CEO Steve Squeri sat down for an enlightening chat at a presentation with Goldman Sachs earlier this week, according to a transcript of the conversation from Seeking Alpha. And he offered great insight on what the company has done with top travel cards like the Platinum Card® from American Express and the American Express® Gold Card, among others.
Squeri shed light on the logic behind the temporary benefits Amex has launched during the pandemic, record-busting bonuses on their top travel cards, huge retention offers to convince cardmembers to keep their accounts open, and that there may be even more travel benefits in store for 2021.
We've cleaned up Squeri's quotes in some places for clarity.
Amex Admits it Pulled Back in the Spring…
When travel screeched to a halt with the pandemic this spring, so did the world of credit cards.
The reason? Banks, credit card companies, and lenders hate risk. And with unemployment numbers climbing across the country in March and April, American Express and its competitors saw risk everywhere. So they froze up. The steady stream of big mileage bonuses on top credit cards slowed to a trickle over the spring before disappearing entirely.
But that didn't last too long. It turned out things never got nearly as bad as American Express expected: Defaults and late payments weren't a major issue. It rebounded much faster than Amex anticipated.
"I think what's really critical is that sort of 97% of those that went into our short-term relief program are now current. They're either current because they're current or they're currently within a financial relief program and making the payments," Squeri said. "Our delinquency rates, as I said, are lowest that we've seen."
So over the spring and summer, American Express started feeling things out, crafting a plan to go back after new customers or convince existing cardholders to upgrade.
"We got a sense of what cardmembers were sort of stable, what cardmember from a prospect perspective would be good to go after," he said.
… And the Floodgates are Open Again
Squeri said the company's mindset shifted sometime in the late summer.
"As we went along, I think it was sort of mid-third quarter where we started to ramp up our investment a little bit, especially in card acquisition," he said.
And how do you acquire new customers? Well, one easy way is to offer big welcome bonuses. And that's exactly what we've seen from American Express and other banks. Since September, the floodgates for huge, sometimes record-setting, points and miles offers have been wide open.
In just the last few months, we've seen:
A big bonus on the Platinum Card® from American Express, with a welcome bonus of up to 80,000 points after spending $6,000 within six months.
An unprecedented 10x bonus on the Platinum Card when spending up to $25,000 at restaurants and with small businesses in the first six months.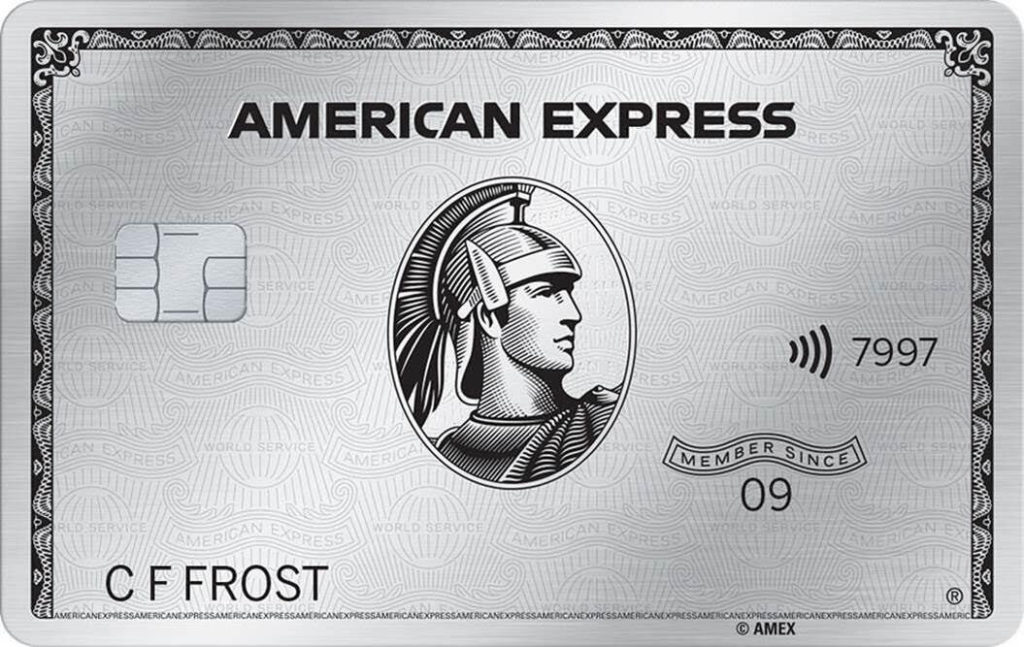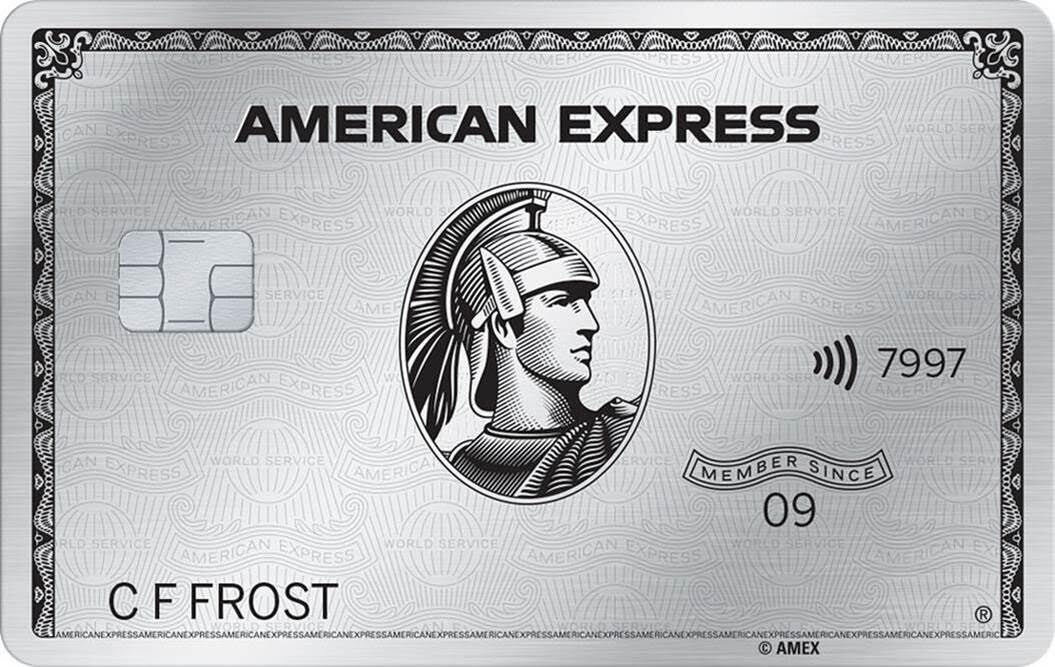 Click Here to learn more about the Platinum Card from American Express.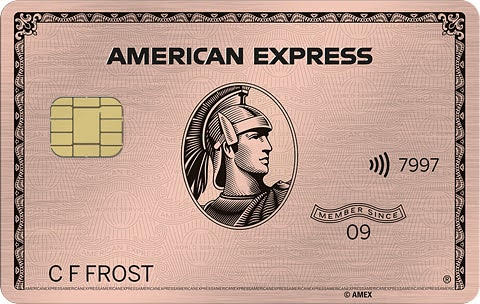 Click Here to learn more about the American Express Gold Card. 
Combined with more marketing and other moves, that seems to have done the trick. Squeri said they acquired 1.4 million cards in the third quarter of 2020 and are on pace to easily surpass that mark in the fourth quarter of the year.
Read why now might be the best time to pick up an Amex Platinum or Gold card.
New Credits For Streaming, Cell Service Were a Hit
Let's go back in time briefly to March and April.
With so much money tied up in travel benefits that suddenly no one could use, every credit card company had to get creative to keep cardmembers around. Chase introduced its popular new "Pay Yourself Back" feature to use points on everyday expenses.
For American Express, the answer was a series of valuable new statement credits on the Platinum Card: $20 a month to cover streaming services like Netflix or Spotify, and another $20 a month for cell phone service. It adds up to an extra $320 in credits through the end of the year. Cardholders with the Business Platinum Card from American Express got similar credits and even some more goodies this year.
"It was important to infuse value back into the product, and we did that," Squeri said.
Those have proven to be insanely popular – almost unbelievably so, based on the data Squeri provided: He said 75% of U.S. customers with Platinum cards have taken advantage of those new credits. That's a huge uptake, especially for a benefit that American Express hasn't exactly advertised well.
The streaming and cell phone service statement credits are currently set to lapse at the end of the month. While he didn't come right out and say it, Squeri certainly hinted that these benefits could get extended – or replaced by something new – in 2021.
Retention, Retention, Retention
Those new credits and other temporary benefits have been integral to American Express's primary focus: Make sure current cardholders don't cancel.
According to Squeri, their efforts to keep cardmembers around are working. And those efforts won't stop anytime soon.
"I think from a card existing cardholder perspective, we're going to be very focused on retention. We've had retention levels that are probably better than we've ever had. Certainly, better than we've had in 2019," he said. "And we will continue to do that through you know product refreshes and what have you."
But there's much more to keeping cardmembers happy than a few free months of Netflix and discounted cell phone service. That may explain why we've also seen a wave of some of the biggest retention offers ever on the American Express Platinum Card.
From our own experience and what we've heard from readers, calling up American Express and suggesting you'd like to cancel or downgrade your card can get you a hefty retention offer to renew your card: From a $200 statement credit (or 20,000 points) to as much as $500 back – or a 50,000 point bonus.
Read more about these massive retention offers on Amex cards!
Those retention offers come at a cost to American Express. It's clear Squeri and company have put plenty of money behind them to keep cardmembers from fleeing.
Read our guide on how to get a retention offer!
Expanding Amex's Footprint Internationally
One of the massive knocks against American Express is that you can't always rely on a store taking your card – especially abroad. Squeri knows it, and he's set on changing it.
Even with the pandemic, Squeri said American Express has made great strides to incrase their international footprint.
Last year, American Express added capability with 2 million international merchants. Through October of this year, that number was 2.5 million. 
"I think that the reality is, is this pandemic can help to really accelerate our international efforts. We've been signing more merchants, we will continue to sign more merchants," Squeri said.
Travel Benefits Aren't Going Anywhere
One thing remains clear: Life won't return to normal in 2021. Squeri said American Express expects 2021 will be a year of transition.
"2020 isn't a normal year, 2021 is not going to be normal either," Squeri said. "And I think you're going to see sort of an interesting rise, especially during the first half of the year, but our hope is that as we end 2021, '22 becomes more normal."
With all the emphasis on temporary benefits while travel is on pause, you'd be forgiven for wondering if American Express will pivot away from the benefits that make cards like the Amex Platinum so valuable: Unrivaled lounge access, airline credits, hotel and rental car status, and more.
No chance, Squeri said.
"We have a great core travel proposition, that is not going to change," he said. "Consumers are dying to travel, they're banking points, attrition is at an all-time low."
Squeri said it's clear cardholders are dying to get back to travel, citing an internal survey showing that 60% of their customers are simply shifting 2020 vacations back to 2021. Even with the current slowdown in travel, American Express is looking at adding new travel benefits and additions. Squeri didn't specify what those perks might be, but made clear something is in the works.
"So I would look towards 2021 for the value refreshes. And the reality is we will be doing product refreshes in 2021 that was always the plan," Squeri said.
Even through the pandemic, it's been obvious Amex is doubling down on travel. Just as one example, American Express has reopened almost every one of its popular Centurion Lounges. In the middle of a pandemic, it opened a brand new flagship location in New York City-JFK (JFK). Expansions are underway in both Las Vegas (LAS) and New York City-LaGuardia (LGA).
"Travel is coming back, it's not going away, especially for consumers. You can't do a Zoom vacation," Squeri said. "You may be able to do Zoom meeting but you can't do a Zoom vacation. They do not work, OK. So don't even try it."