The phrase "good things come in small packages" just doesn't apply to airport lounges, where real estate is king. The bigger, the better … right?
Well, probably. Yet despite its small size, the relatively new Escape Lounge in Phoenix (PHX) airport's Terminal 3 – the second Escape Lounge location in Phoenix – still stands out with a fresh, crisp design that maximizes its tiny footprint. And while other lounges have resumed their buffet-style dining setup, the Escape Lounge Phoenix in Terminal 3 uses a made-to-order setup for meals … and in our experience, that means even better food.
Read on for our full review of the Escape Lounge in Phoenix's Terminal 3.

How to Get into the Escape Lounge Phoenix Terminal 3
The Escape Lounge Phoenix Terminal 3 is located in – you guessed it – Terminal 3 of Phoenix's Sky Harbor Airport.
Terminal 3 is home to nearly a dozen airlines including major carriers like Air Canada, Alaska Airlines, Delta, JetBlue, and United as well as several budget airlines like Frontier, Spirit, and Sun Country. If you're flying out of Terminal 4 on airlines like American or Southwest, you should instead visit either the Terminal 4 Escape Lounge or Phoenix Centurion Lounge, which share a location in Terminal 4. While there's a free Sky Train connecting terminals, you'd have to re-clear security both ways.
But in Terminal 3, you'll find the Escape Lounge on the gate level just up from security, in the center of the terminal between the concourses to E Gates and F Gates. It's located to the right as you're looking at the entrance to the F gates, next to the "Passage by Hudson" store.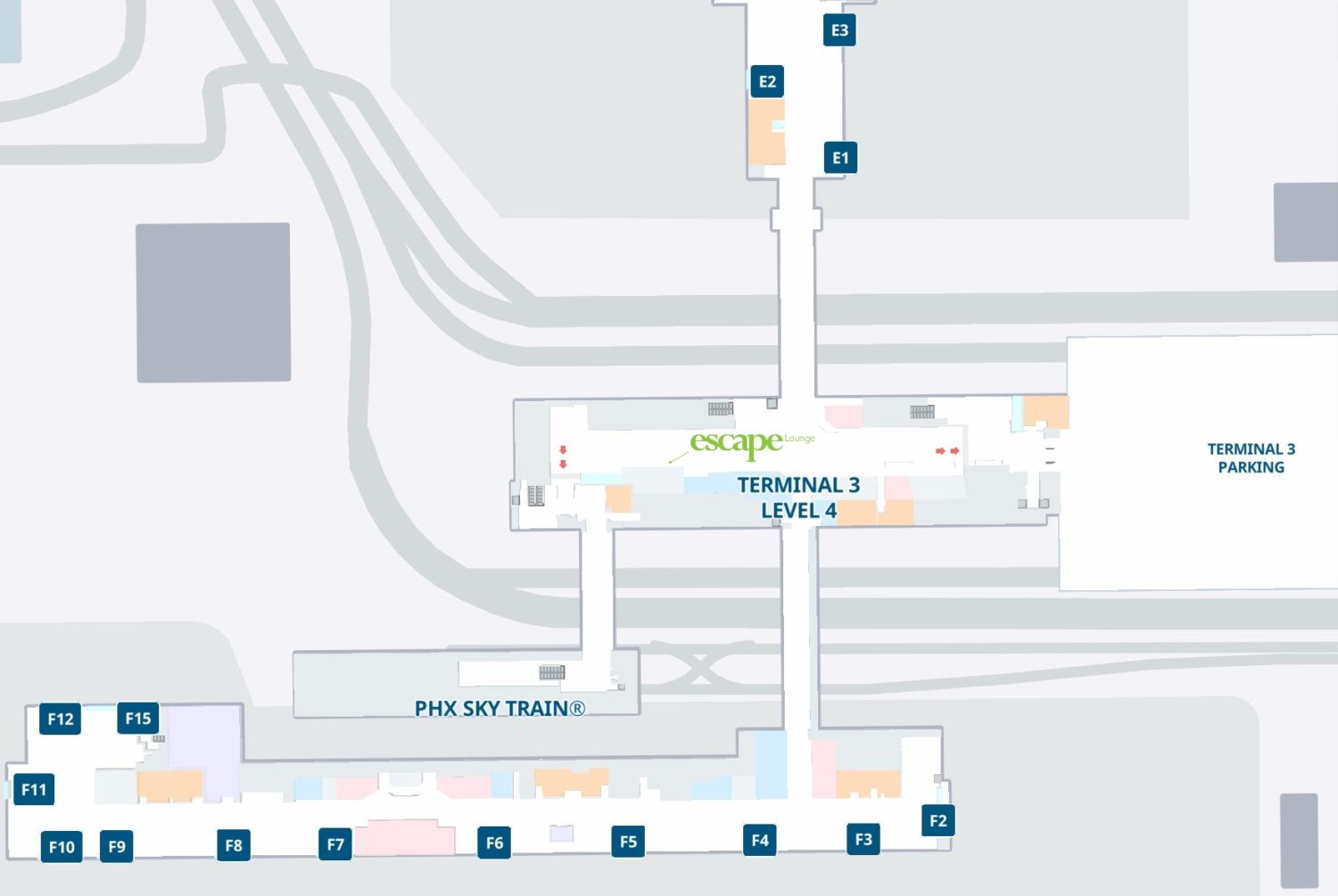 It's pretty hard to miss: The Escape Lounge Phoenix Terminal 3 sticks out among the store fronts with its floor-to-ceiling glass enclosure. The lounge is typically open from 4:30 a.m. to 7 p.m. MST, which should get you some solid lounge time for almost any departure out of Phoenix.

For several years, Escape Lounges were part of the Priority Pass lounge network, meaning many top travel credit cards could get you in for free. But that changed in 2017 when Escape Lounges left Priority Pass.
And that leaves the Platinum Card® from American Express as the best way to get in – either the personal or small business version will get you in for free. Plus, you can also bring two additional guests for free, too. Additional guests will cost you $45 apiece – though children under 2 won't count toward your guest count.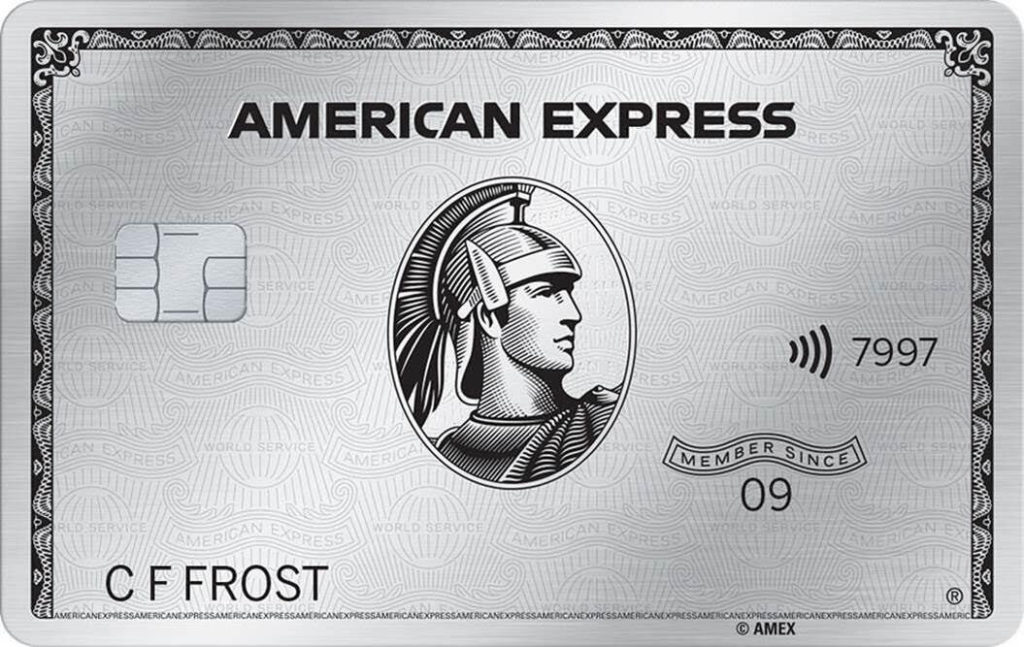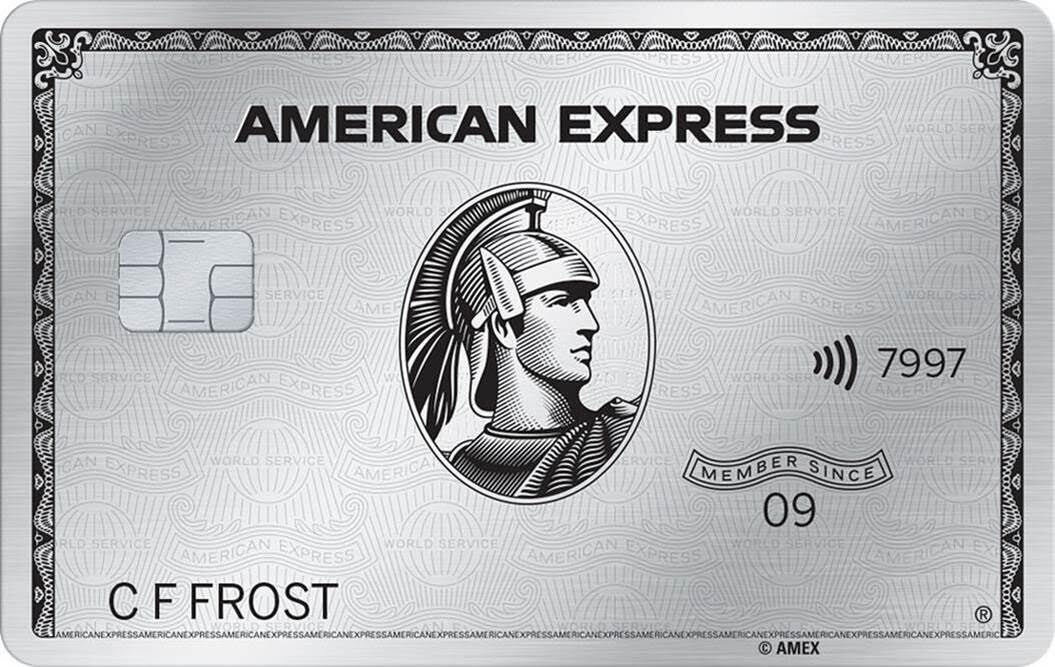 Click Here to learn more about the Platinum Card from American Express.

You can also now get into any Escape Lounge with the Delta SkyMiles® Reserve American Express Card – but there's a catch. You must be flying with Delta that day for your Reserve Card to get you in. And you won't get two guests free: They'll cost you $30 apiece.
Don't have the right credit card? You can buy a day pass to the lounge for $45 – or $40 if you pre-book your visit on their website.
Just walk through the sliding glass door at the center of the lounge, fork over your card and boarding pass, and head in.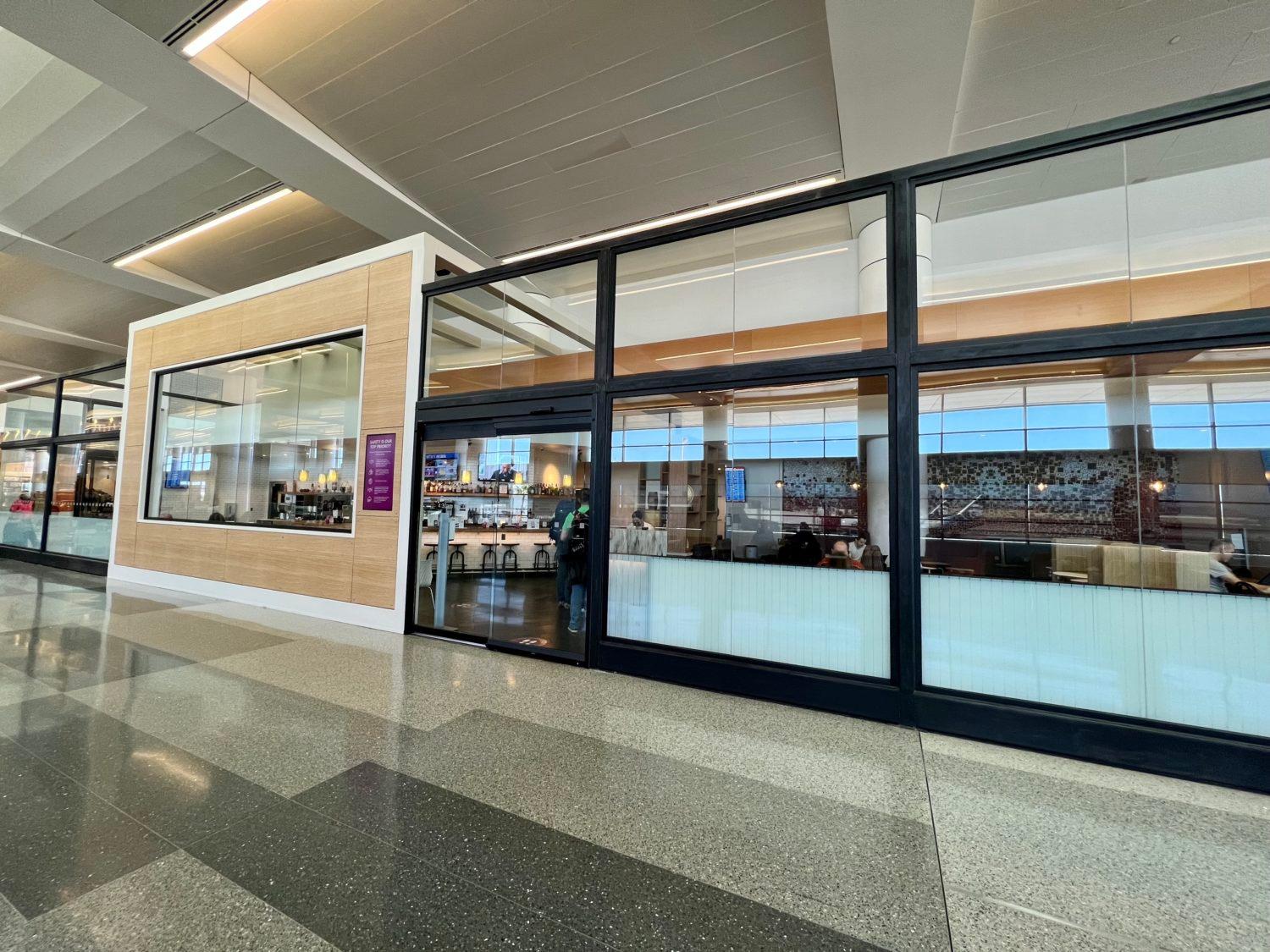 The Lounge Space & Amenities
Let's get the obvious stuff out of the way first.
At just 4,500 square feet, the Escape Lounge Phoenix Terminal 3 is quite small – and I'd argue the square footage actually looks and feels smaller than that number would suggest. It's one of the smallest lounges I've ever set foot in, period: You can walk end-to-end in less than 10 seconds. That's small.
With a puny footprint and a capacity limit of 100, how you feel about this lounge likely hinges on how busy it is. During peak travel times, I could easily see this lounge filling up, making it hard to find a table or chair available.
But during a morning visit last month, there were only a dozen or so fellow travelers inside. With plenty of chairs and tables available, the takeaway was clear: What the newest Phoenix Escape Lounge lacks in size, it makes up in style. The first thing that strikes you once you walk in is the bar.

It's the focal point of the lounge, and it sets a distinctly different vibe from the design that you'll find other Escape Lounges like our hometown favorite, the Escape Lounge MSP. The bright lighting with crisp white subway tiles, sharp woodgrain, and black accents is a nice look.
You could sidle up to the bar a drink – at least in normal times. During our visit, bar seating was off-limits, making the seating situation potentially even tougher.
Left of the bar, there's some dedicated cafe-style seating along the windows. While it's exposed to the terminal and some additional noise, I really like the glass-heavy look of this lounge. It lets in tons of natural light from the airy Phoenix airport.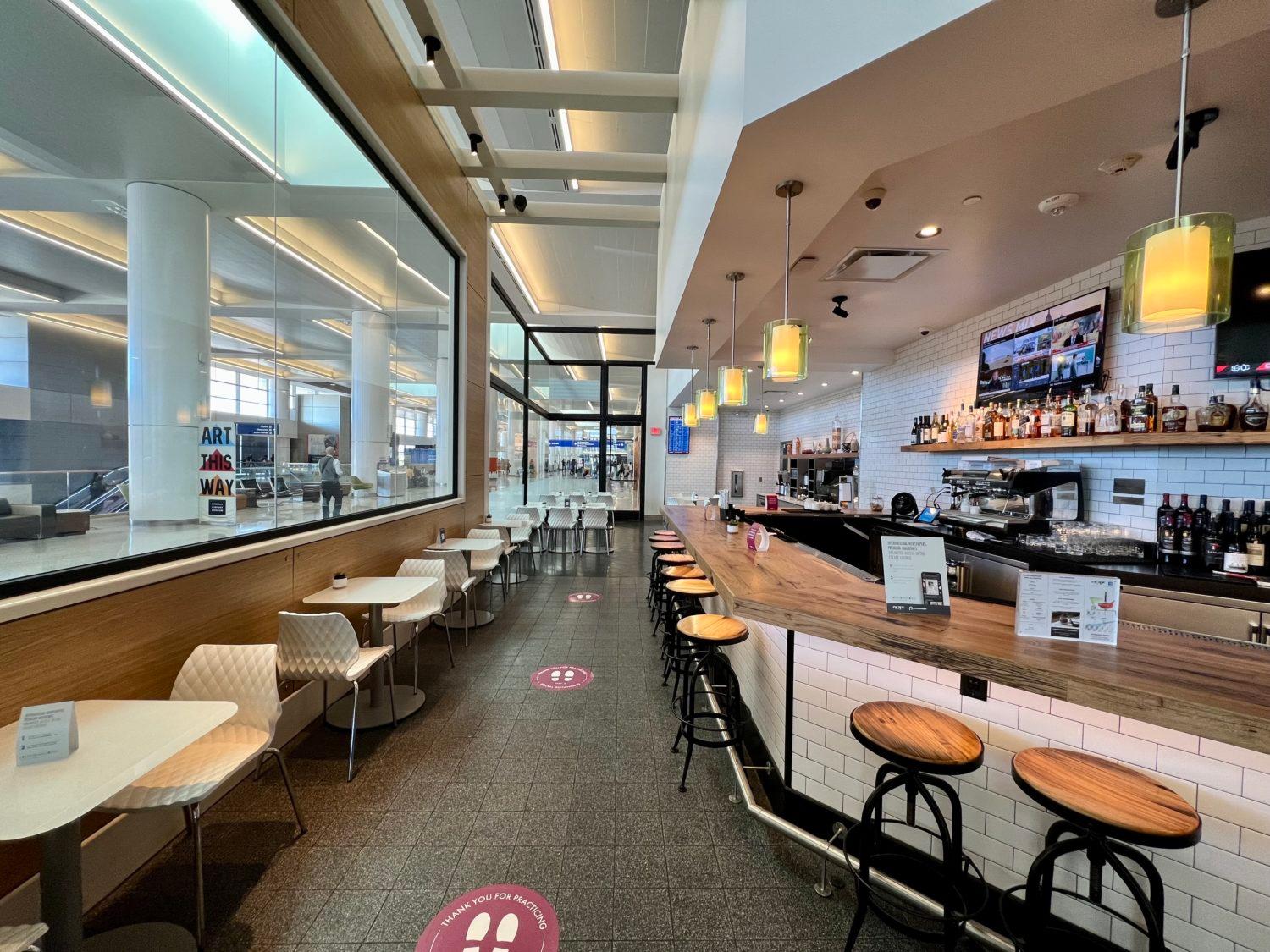 There are a few more tables and chairs over here, along with a departure board to keep an eye on your flight.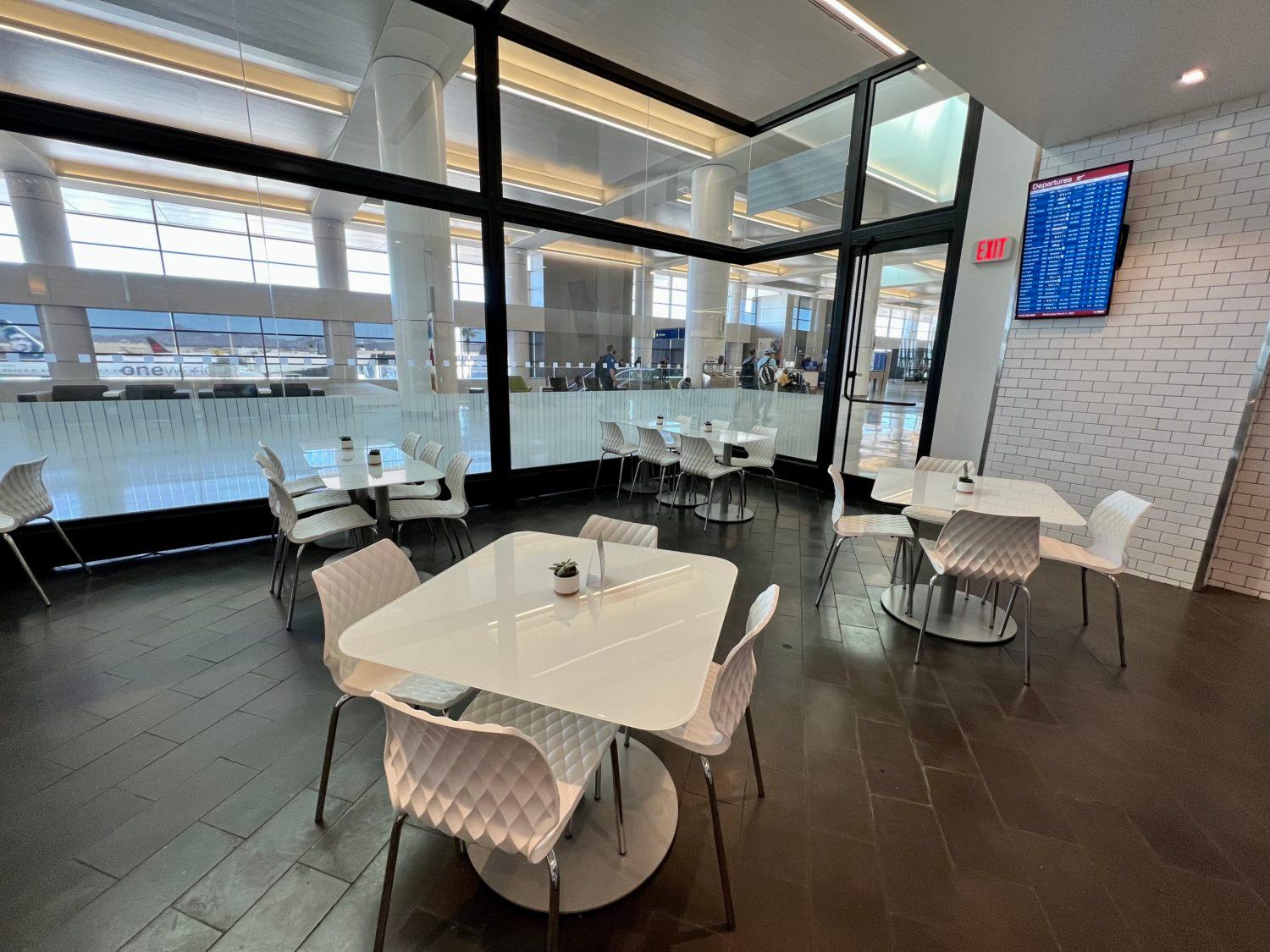 There's also a small buffet setup over here with some fruits and pastries, packaged snacks, water and an espresso machine. Don't worry, there's more food in this lounge than this. A functioning espresso machine to make a cappuccino or latte is a nice touch, along with drip coffee, water, and iced tea dispensers.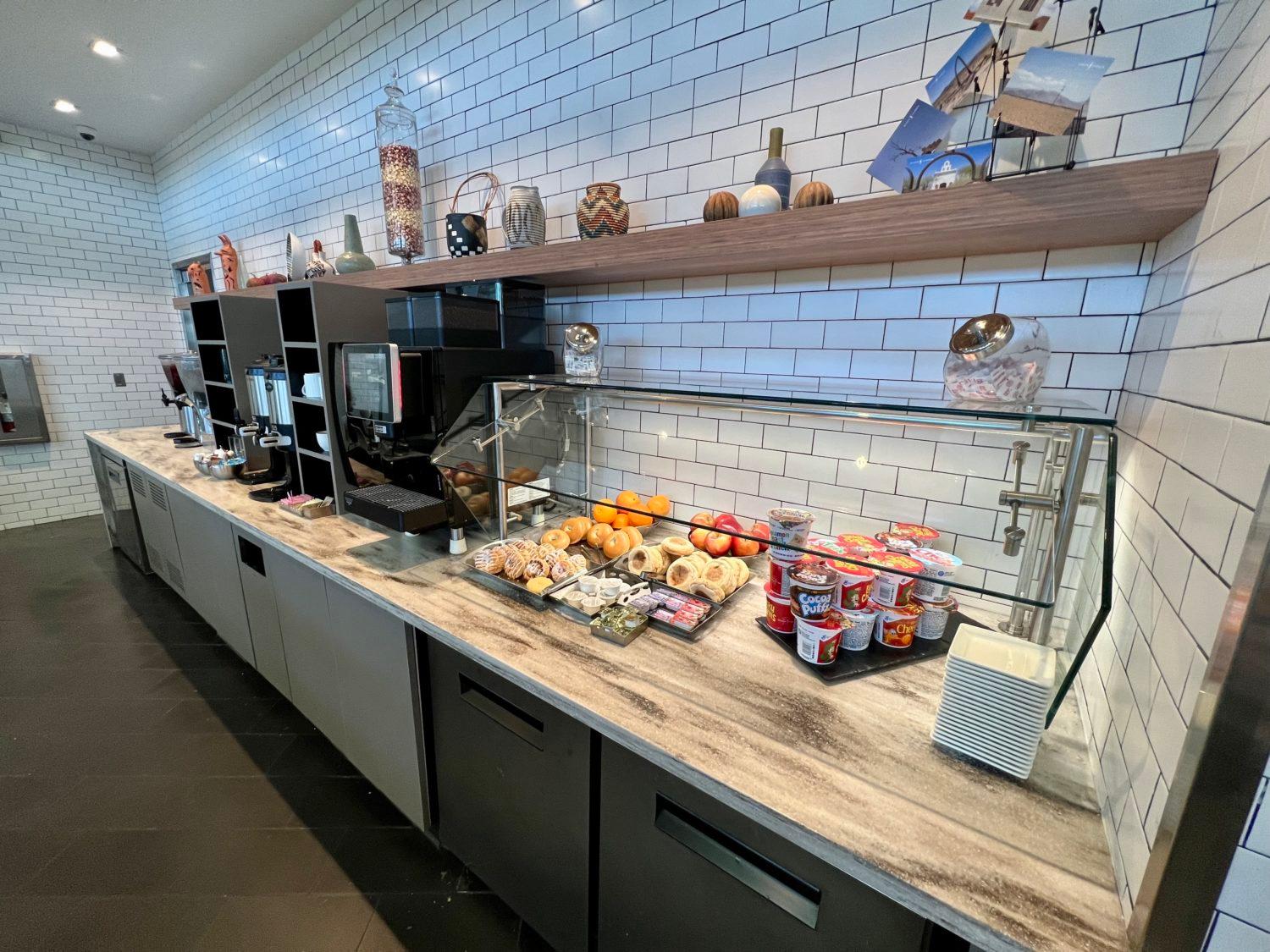 On the other side of the bar, you'll find a bigger (though still quite small) seating area with armchairs, benches, and tables. There are probably only about 40 or so seats in total, so I wasn't kidding when I said this space was small. Most – but not all – seats have immediate access to power outlets.

At the front of the lounge, there's a long row of leather-backed benches with tables and chairs.

At the back of the lounge, there's another row of benches set against a beautiful wall mural.

And then in the middle of this area there's the usual assortment of chairs and armchairs.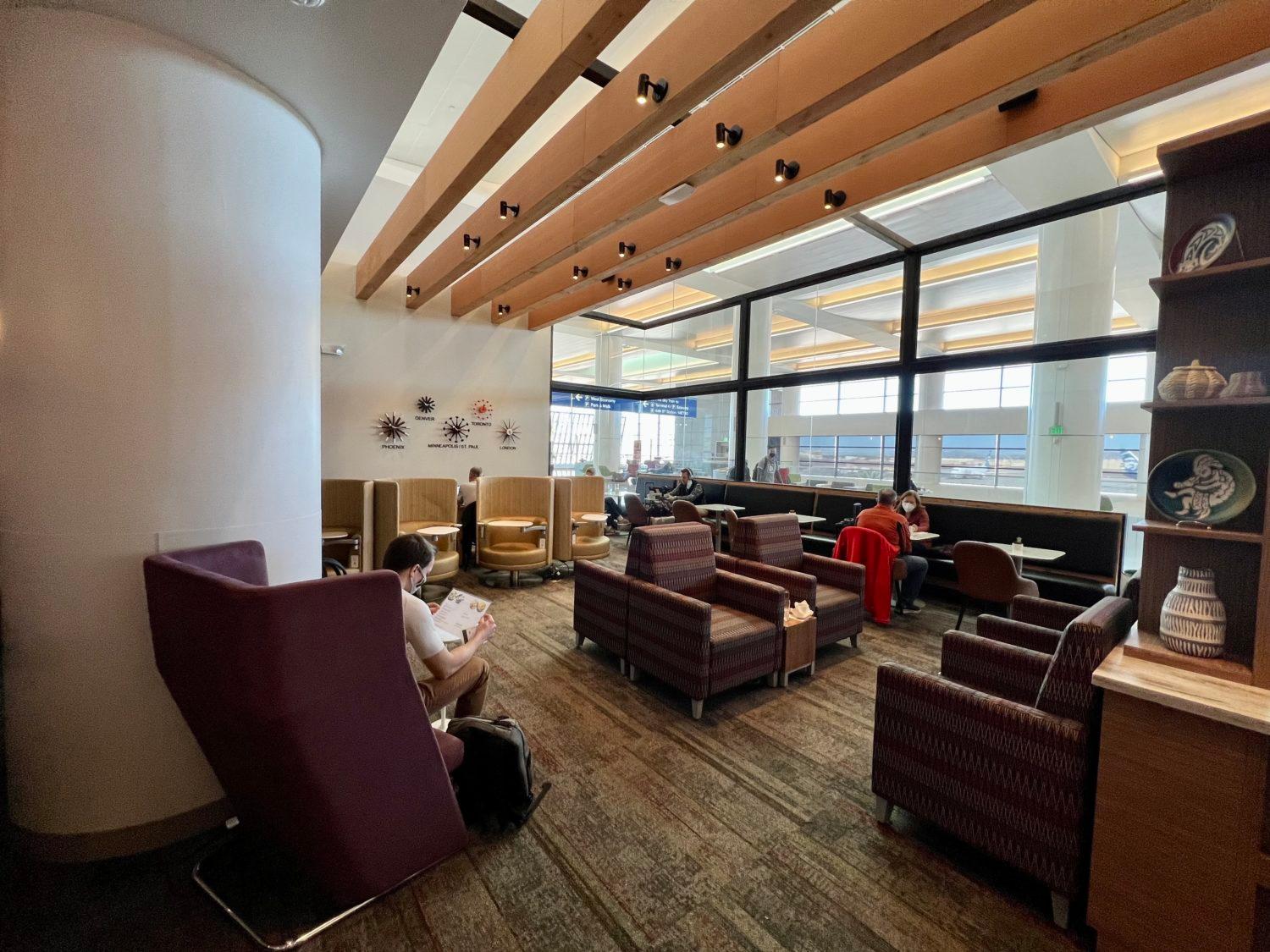 I particularly like the high-backed armchairs equipped with a swiveling tray as well as a small drink holder. These seats have become a staple at Escape Lounges nationwide.

Behind those armchairs you'll find a few larger tables, a good spot to get some work done on a bigger surface with outlets handy, too. There's another departure board along with the world time zone clocks – a signature feature of Escape Lounges nationwide.

Look up and you'll see a slatted wood ceiling with lighting. They really did a great job making the Escape Lounge Phoenix Terminal 3 look different from its predecessors … and also making the space look larger than it's tiny footprint with lots of windows and natural light.

It's a good news, bad news situation with bathrooms at this lounge. Unlike several Escape Lounges, there's actually a restroom inside the lounge itself! Unfortunately, it's a single-stall bathroom which can lead to lines to use it … or force you to just exit the lounge and use a nearby restroom.
At least it's a nice and fairly large bathroom!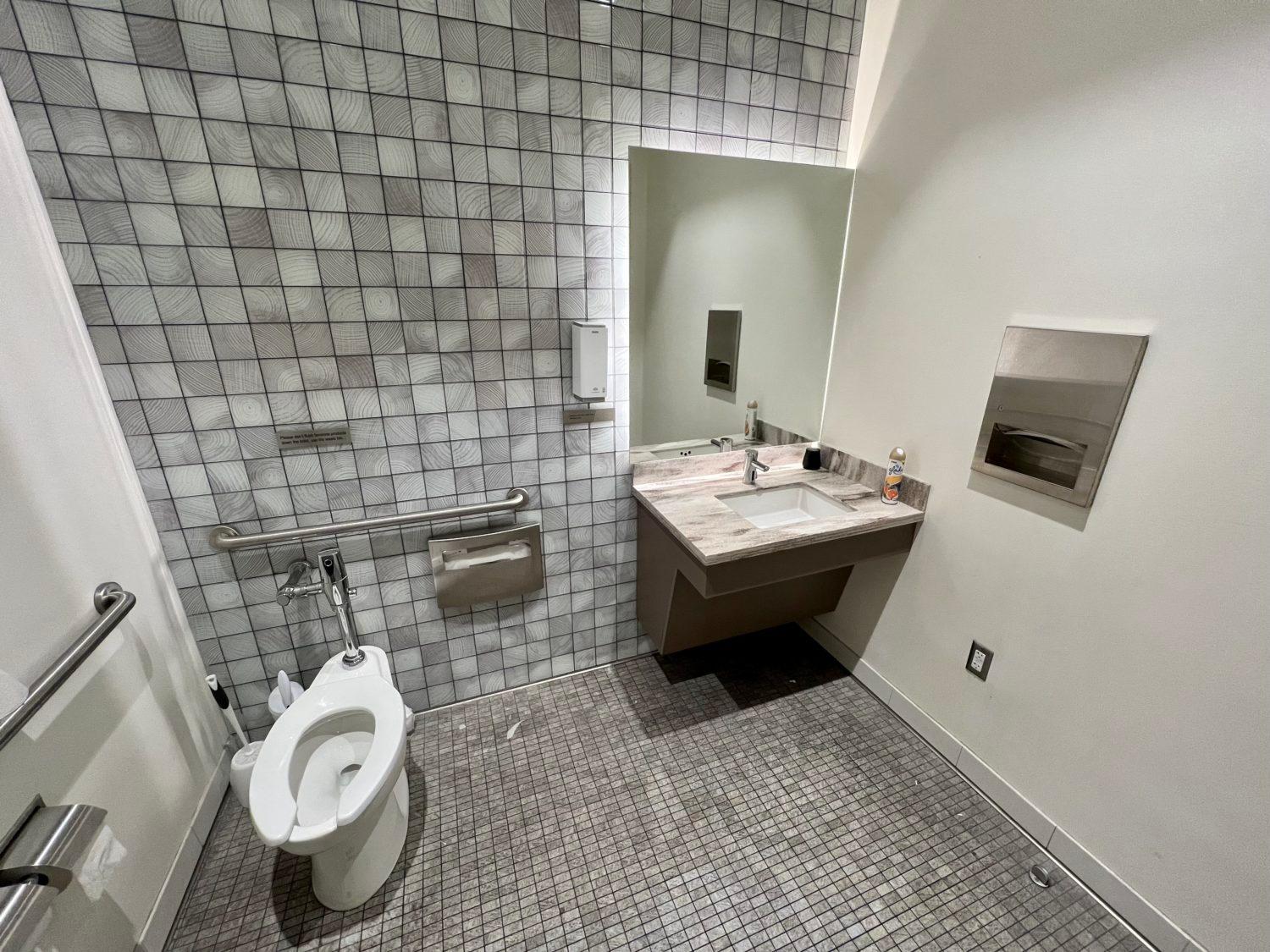 Food and Drink
When airport lounges finally reopened their doors after shuttering at the start of the pandemic, most did away with serve-yourself buffet setups in favor of ordering at your table or getting served at your table. Over time, things have returned to normal at most lounges … except here.
Perhaps due to its small size, the Escape Lounge Phoenix Terminal 3 is having travelers order food and drinks from their seats. And that's a good thing: While Escape Lounges nationwide have always had better-than-average food, my experience here was always better.
Like all Escape Lounges, the menu rotates from breakfast to dinner around mid-morning … and menu items are constantly shifting in and out. Here's a look at the current Escape Lounge Phoenix Terminal 3 menu, which you can also find on their website.

Lounge attendants regularly cycled through the space taking orders. I arrived right before they made the change over to lunch and dinner so put in an order for an egg and potato hash as well as something they called a "Breakfast BLT." Both came out within about four minutes or so.

Both were delicious. The breakfast BLT was a bit of a misnomer: It was more of an egg souffle, which was fluffy and light, topped with a crisp tomato, some avocado, and undeniably high-quality bacon. The breakfast hash, meanwhile, was good with a dollop of tangy onion jam.
I enjoyed a few cappuccinos throughout my stay, too. Unlike much of the rest of the menu, you can grab coffees yourself from the beverage bar on the far end of the lounge.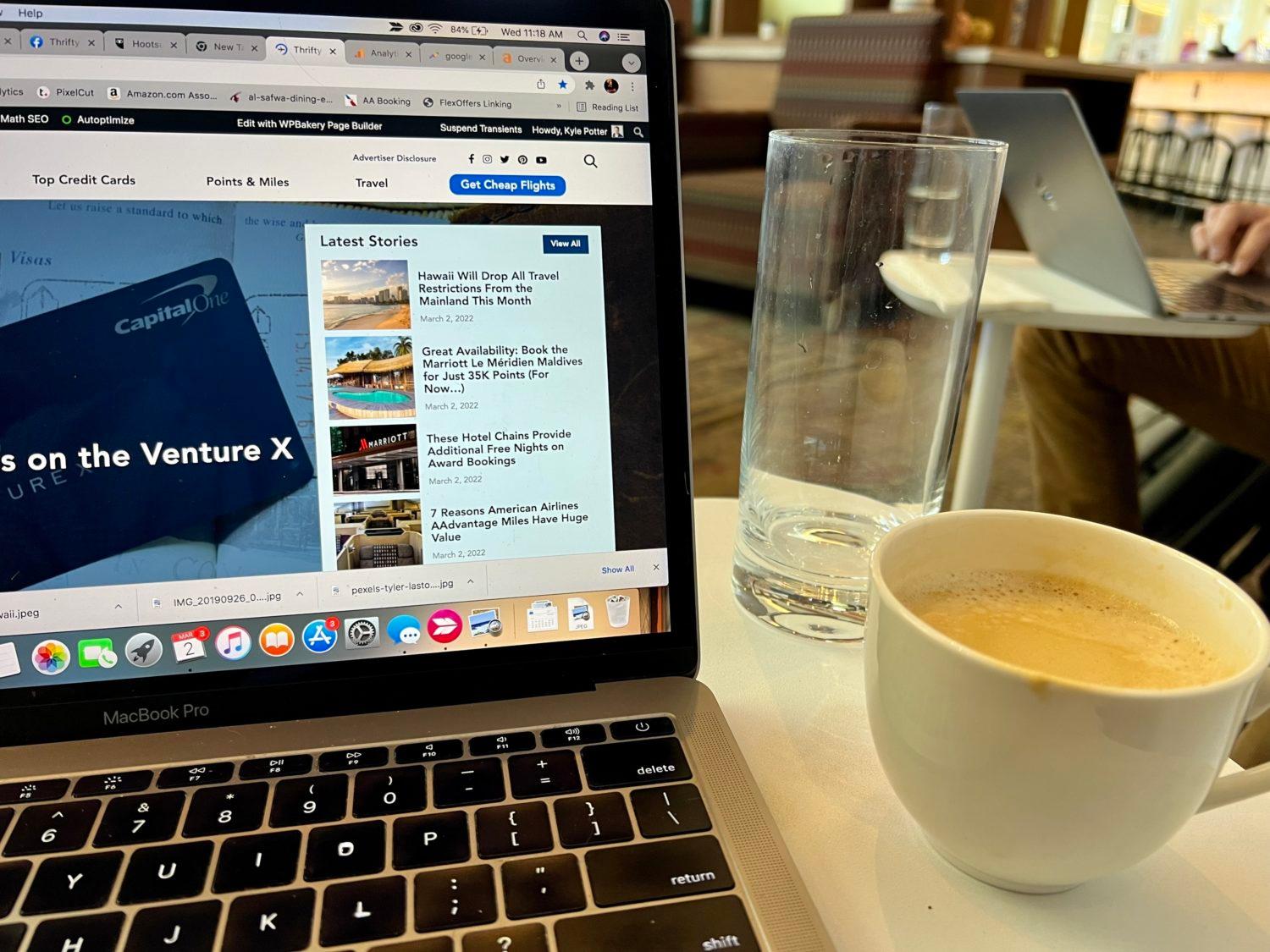 I didn't sample anything during my short visit but there's also the usual array of alcoholic drinks with complimentary sparkling wine, a few beers, wines, and rail liquor – plus some premium cocktails, beers, and wines available for purchase. I imagine you can order these right from the bar once that's reopened for seating as well as through a lounge attendant.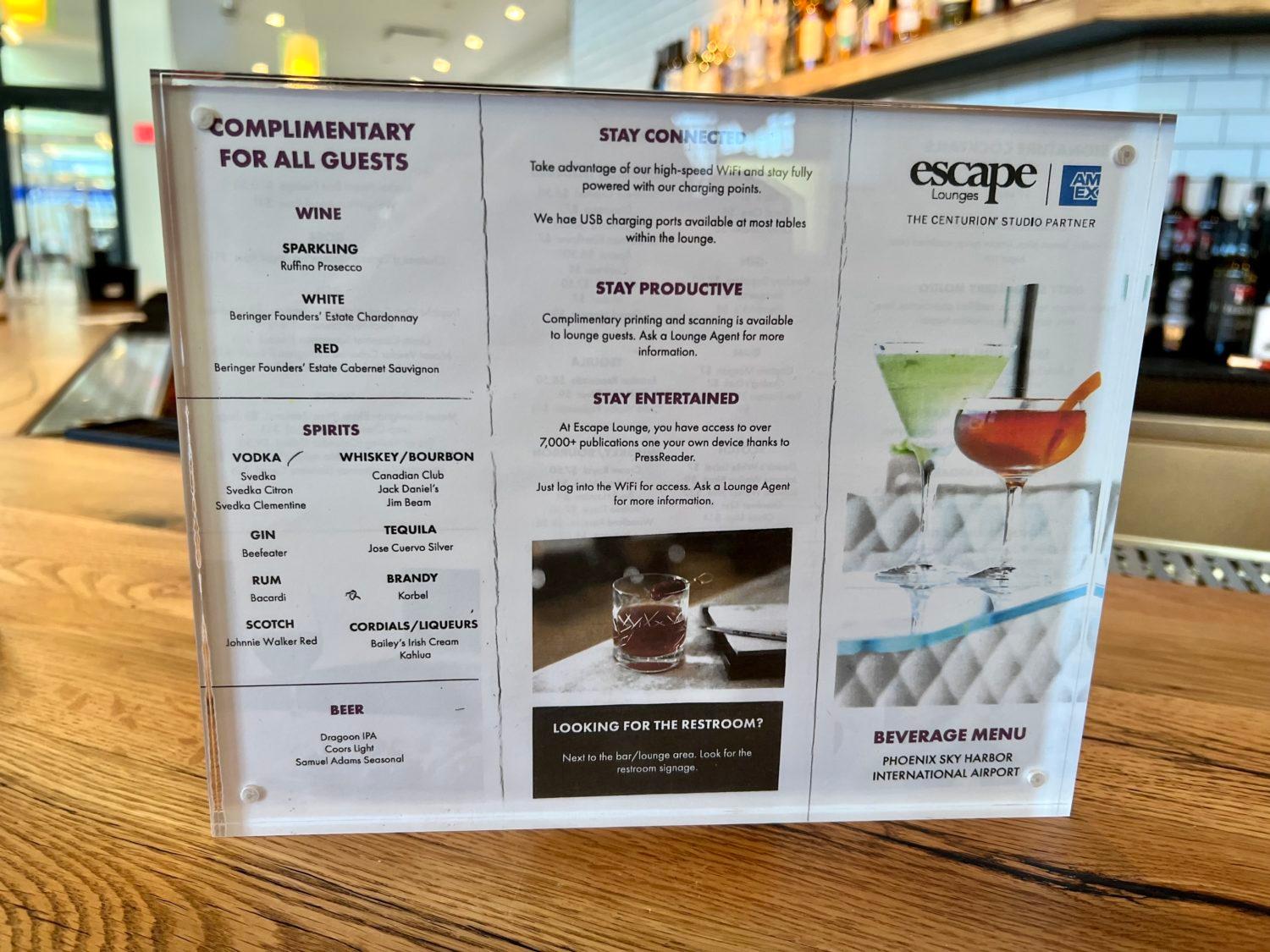 Bottom Line
With a lounge this size, how much you love or loathe it may hinge entirely on how busy it is – if you can even get in.
But I genuinely liked the Escape Lounge Phoenix Terminal 3 – maybe more than any other Escape Lounge I've visited to date, in fact. They've done a good job maximizing the admittedly small space by making it bright, open, and airy. And by keeping food back in the kitchen, they're cranking out even higher-quality dishes for travelers without eating into precious seating space.