Delta and the Minneapolis-St. Paul (MSP) airport are moving ahead to build a third Sky Club, set to be the airline's largest lounge at its hub airport yet and complete with an outdoor Skydeck. The new lounge is expected to open sometime in summer 2022, while Delta will renovate its two current Sky Clubs beforehand.
The plans call for a 15,184-square foot space on the second floor down the airport's G concourse (near gate G17), with the ability to add another nearly 5,000-square-foot expansion. That would dwarf Delta's current largest SkyClub at MSP, at 12,000-square feet.
Construction plans show the new lounge is partially wrapped around a rotunda overlooking the concourse below. The plans also call for a 787-square-foot outdoor Sky Deck – a feature you can find at newer Sky Clubs in New York City (JFK) and Austin (AUS).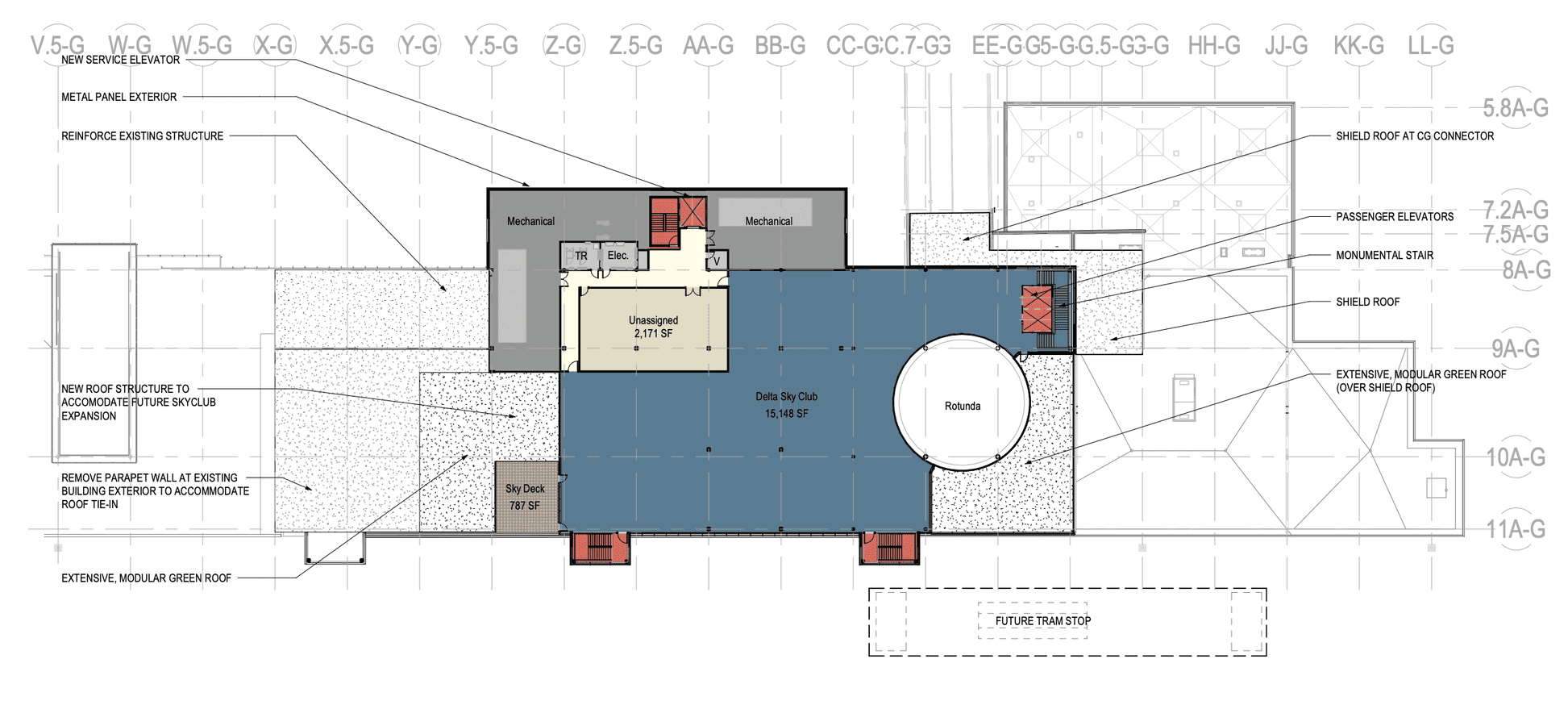 Delta has been tight-lipped about its plans for the lounge and what it will look like inside. But the plans for this lounge have been in the works for years – it's part of a broader expansion for the airport's G concourse, which is home to many Delta gates.
The Metropolitan Airports Commission, MSP's governing board, signed off on a construction bid Tuesday. Construction is expected to begin later this year and conclude sometime in the summer of 2022.
Delta already has two lounges at its MSP hub, but this addition is much needed for frequent Delta flyers. At more than 15,000 square feet, this new lounge would nearly double Delta's current Sky Club footprint at MSP, one of the Atlanta-based airline's largest hubs.
Its current flagship lounge near the F and G concourse entrances is out of date and overcrowded – despite an expansion and renovation just a few years ago. A smaller lounge in the airport's C concourse is a relic from Northwest Airlines.
The current plans call for both of those lounges to remain open to ease crowding in Sky Clubs. Delta said Tuesday it will renovate both existing Sky Clubs before the newer lounge opens.
Our Analysis
It's about time.
Delta has spent lots of time and money building new lounges and improving older ones throughout its network. Atlanta (ATL) has several quality Sky Clubs. Seattle (SEA) arguably has one of the best Sky Clubs in the country. The Austin Sky Club is phenomenal, and new lounges in Phoenix (PHX) and New Orleans (MSY) seem cut from the same cloth.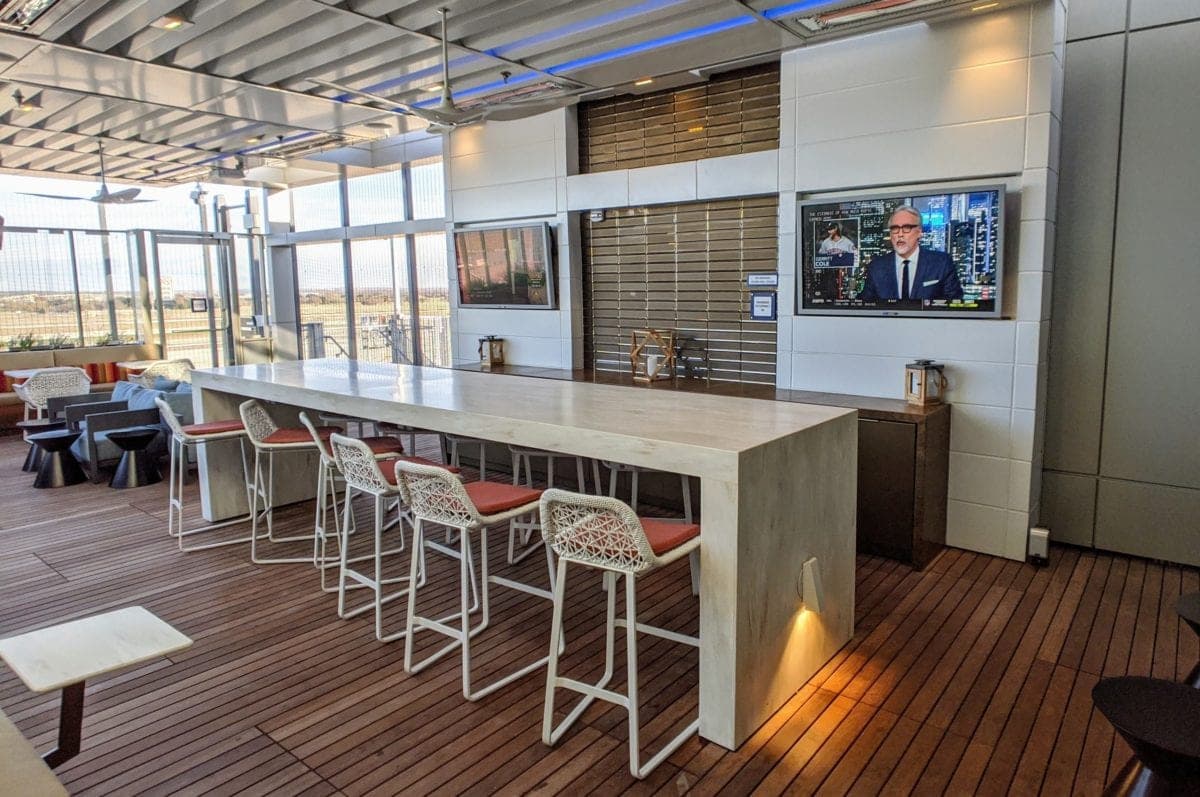 Meanwhile, Minneapolis just hasn't gotten the same love. Until now.
We're anxious to see more details from Delta on the plans for this lounge. Regardless, it should be a major step up from the current lackluster lounges at MSP. At a minimum, we'd expect to see shower suites, a standalone bar, and some local flair that we've seen Delta use to great effect at some of its newer Sky Clubs.
Want to get into Delta Sky Clubs while you're at the airport? Read our guide to Delta Sky Club access.
The Sky Deck is a particularly nice feature – at least for the few months each year you can use it in Minnesota. Of course, the construction plans for the lounge could change drastically.
And unfortunately, this new lounge isn't expected to open until the summer of 2022.
Bottom Line
The Thrifty Traveler team is based in Minneapolis-St. Paul, so we're a bit biased. But if this third Sky Club at MSP follows the mold of Delta's newer lounges in Austin, Phoenix, and New Orleans, 2022 can't come soon enough.