Cuba's capital city of Havana isn't just a destination. It's a time machine.
Step foot on the largest city of this Caribbean island, and you'll feel like you've traveled to a different era – not just 90 miles south of the Florida Keys. The city – and especially Old Havana – has so much old-world charm, full of vibrant and beautiful Spanish colonial architecture that serves as a reminder of Cuba's complicated past.
And even though U.S. officials are cracking down on Cuban travel amid a frosty relationship, including the Trump administration's latest ban on group tours and cruise lines going to Cuba, it's still relatively easy for American's to visit Cuba. And not only is it possible, you absolutely should.
Read on for a full guide of what you need to know before you travel to Havana, Cuba.
You Must Qualify Under One of 12 allowable Travel Categories
For Americans, "tourism" in Cuba is technically not allowed. You are supposed to qualify for legal travel under one of the 12 justifications currently allowed for travel to Cuba:
Family visits
Official business of the U.S. government, foreign governments, and certain intergovernmental organizations
Journalistic activity
Professional research and professional meetings
Educational activities
Religious activities
Public performances, clinics, workshops, athletic and other competitions, and exhibitions
Support for the Cuban people
Humanitarian projects
Activities of private foundations or research or educational institutes
Exportation, importation, or transmission of information or informational materials
Certain export transactions
Most of these categories are incredibly vague and finding ways to qualify is not difficult. Our favorite category of travel and the easiest to use is  "Support for the Cuban People." Just make sure that before your flight back to the U.S. you document several "cultural activities" (tours, art events, etc.) you will participate in during your stay. Although unlikely, U.S. Customs may want to review your itinerary on your return. Do not let this requirement deter you from visiting Cuba.
There's much more to know, so make sure you read the 11 Things to Know Before You Travel to Cuba. 
Getting To Havana
While there are other airports outside of the capital city, U.S. travelers can only fly into Havana as of December 2019.
Still, there are plenty of flights to the capital city of Havana (HAV). If you are originating in another city, you will need to connect through one of the airports below for your flight to Havana.
And once you arrive, you'll need to take a taxi to get into the city. Expect to pay about 30 CUCs for the ride.
But first things first: You need some Cuban cash. You won't be able to use your credit card when you arrive in Cuba, so you'll need to exchange your dollars for Cuban Convertible Pesos (CUC), which is the tourist currency and is pegged 1:1 to the U.S. dollar.
As a punitive measure, the Cuban government levies a 10% tax on the exchange of U.S. dollars (in addition to the 3% exchange fee). For this reason, you can expect to get about 87 Cuban Pesos (CUCs) for every $100 U.S. dollars you exchange.
You can typically convert your currency as soon as you land at the airport, but the exchange fee will be higher and the lines are long. You can usually find a better rate once you get into Havana at a Cadeca (exchange house), so it pays to wait to exchange all of your cash – just get enough to get into the city. Ask your casa particular (Airbnb) owner or hotel front desk for the closest option once you arrive.
Stay in Old Havana
The majority of hotels in Cuba are controlled by the Cuban government. Not only does that mean that American's technically aren't supposed to stay at any of them (as they likely fall on the U.S. Department of State's restricted list), but these hotels are also often expensive. And using points isn't an option.
So we highly recommend using Airbnb and staying at a Cuban's home also known as a "Casa Particular." It's a fantastic way to support the Cuban people and the hosts can act as your local guide. We stayed at Elena y Yazaki's apartment in Old Havana and they were absolutely wonderful. Their place was clean, affordable, and the location was excellent. They live in the unit directly above the rental apartment and came down one night to make all of us delicious mojitos and answer all of the questions we had about Cuba.
They had plenty of restaurant recommendations, provided us with a phone with a Cuban sim card if we had any questions and provided an incredible level of service. If a Havana trip is in your future, I would highly recommend their property. It's located just a few blocks from the beautiful Capitol building in Old Havana pictured below.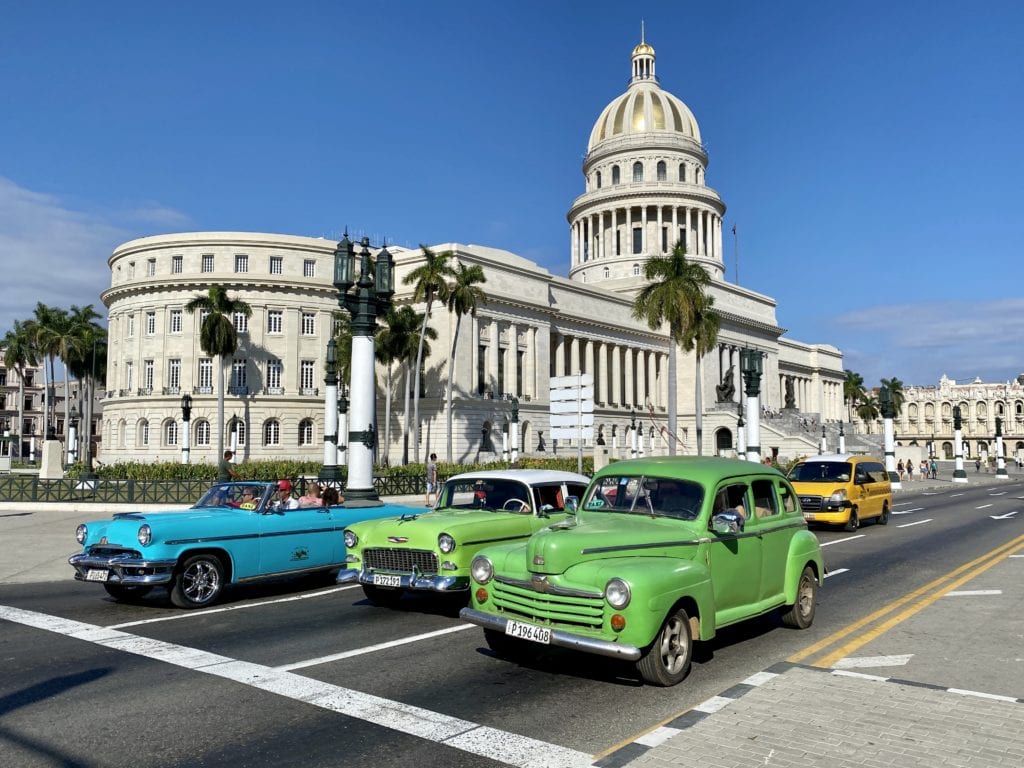 And if you are staying in Old Havana (or Habana Vieja as the locals call it), you'll be able to walk to most places you want to go. However, cabs are easy to find and the price is usually negotiable.
Read our guide to find the best Airbnb no matter where you are looking. 
Avoid Government-Run Restaurants
As is the case with most of the hotels, Americans are technically not supposed to eat at any restaurant on the U.S. Department of State's restricted list. But here's the thing: You generally don't wan to eat here anyway.
These government-run restaurants generally aren't any cheaper and the food is subpar at best.
Before your trip, research the top restaurants on TripAdvisor, or ask for recommendations from your Airbnb host. You won't have to worry about the top restaurants on TripAdvisor being government-owned. And make sure to try the popular Cuban dish, "ropa vieja," which you will find on just about every menu. The dish consists of shredded beef, pork, or lamb and is served with vegetables, rice, and black beans.
Some of our favorite restaurants were Lo de Monik, Café El Dandy, Lamparilla, Ivan Chef Justo, and O'Reilly, just to name a few.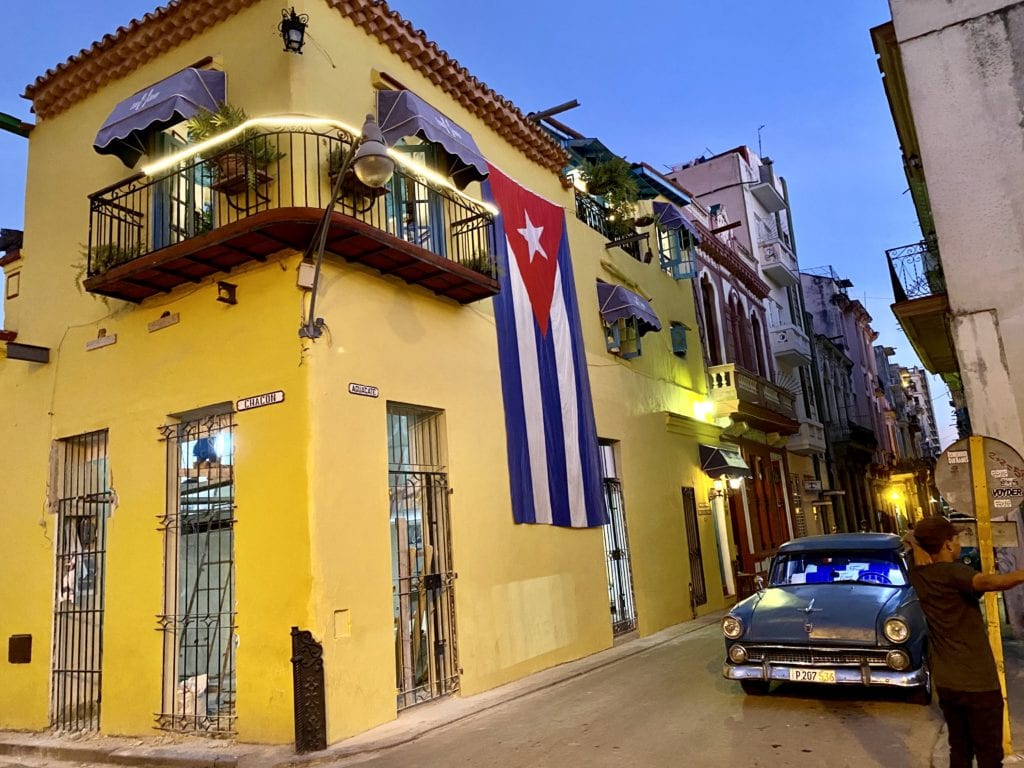 Because your phone won't work as it does in the U.S., you should download any Cuban city you will be visiting on Google Maps to use offline and bookmark any restaurants on your must-stop list.
Take a Ride in a Classic Car
It's also impossible to ignore the impact of the U.S. embargo against Cuba which was put in place in the 1960s to limit almost all exports and trade with Cuba. The embargo, or el bloqueo (the blockade) as the locals call it, is still in place today.
The clearest sign of this embargo is all the old U.S. cars scattered across the island, from before the Cuban revolution. Dubbed "Yank Tanks" by the locals, they've become a part of the culture. Many are incredibly well maintained, and there seems to be a great sense of pride among their owners.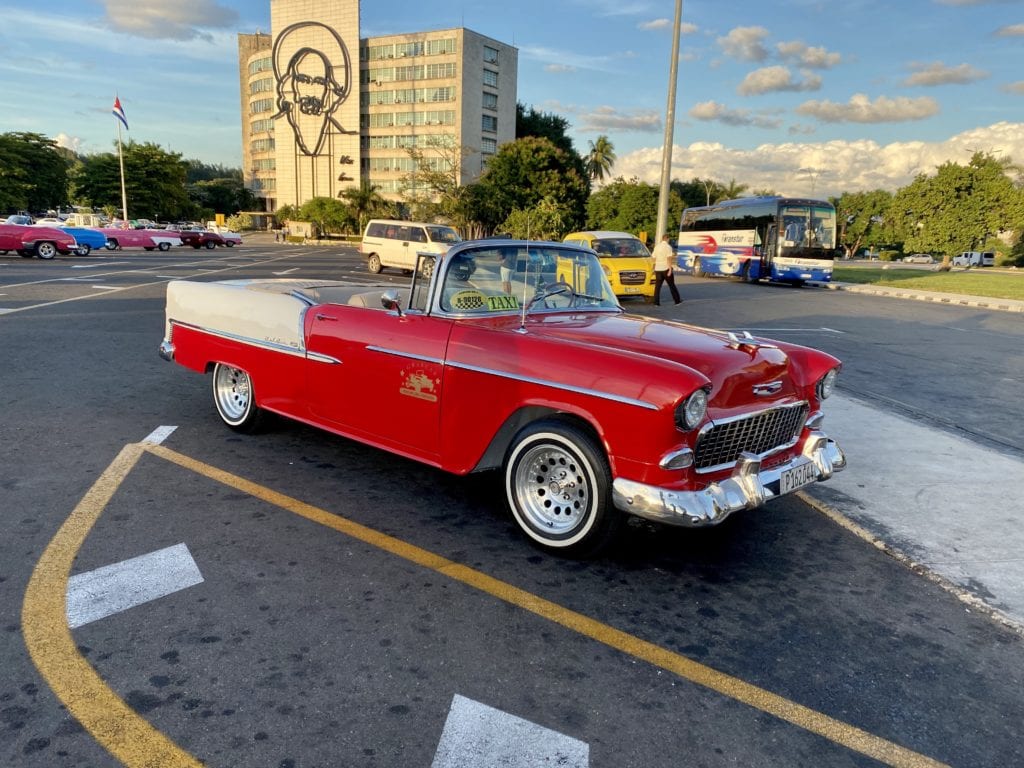 Many of these are operated as taxis, and you can book a ride for about $20 to $30 for a one hour tour of Havana. We booked the Chevrolet Bel Air from the 1950s above. Our driver informed us that the car was still operating with its original engine, and it was in incredible shape considering its age.
This was an amazing way to see parts of Havana that we otherwise wouldn't have found on our own.
If you go to the area in Old Havana around the Capitol building, you should have your pick of dozens of cars. In our experience, the nicer the car was, the more expensive the ride. But keep in mind that most drivers are willing to negotiate.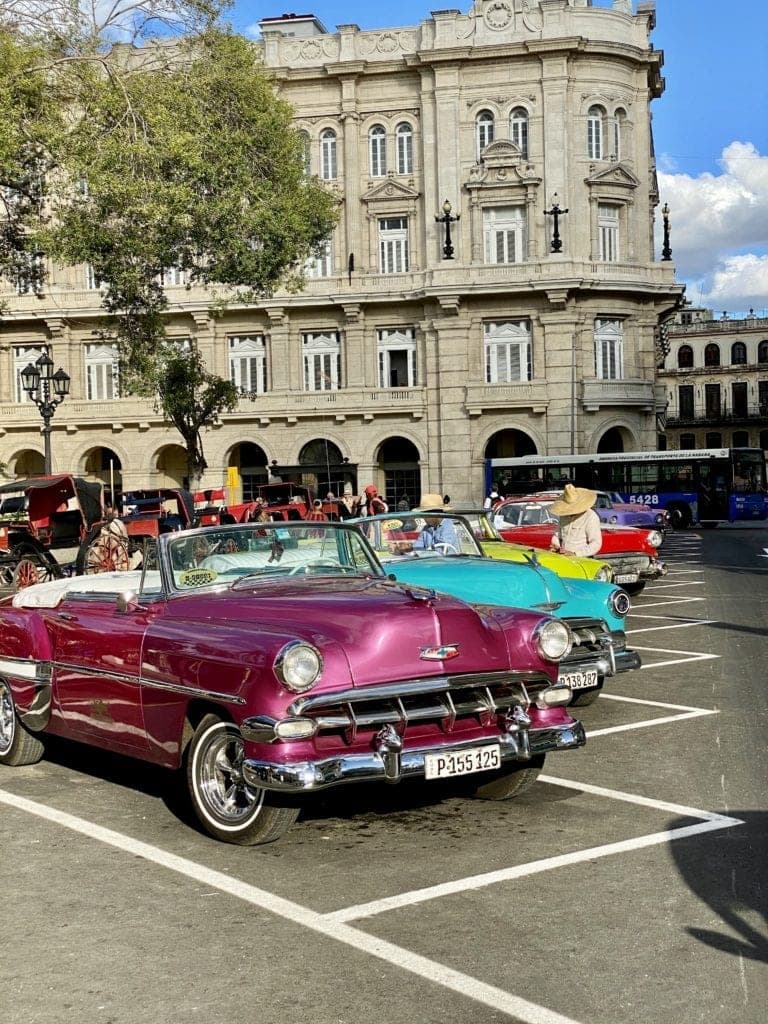 Visit the Malecón
The Malecón is a seawall and roadway that stretches for nearly five miles along the coast of Havana. And it comes to life in the evening, giving you some of the best views of the sunset in the city.
Each evening, you'll see many Cubans walking up and down the boardwalk listening to and playing music, fishing and just enjoying the city. It's also a great spot for a classic car city tour.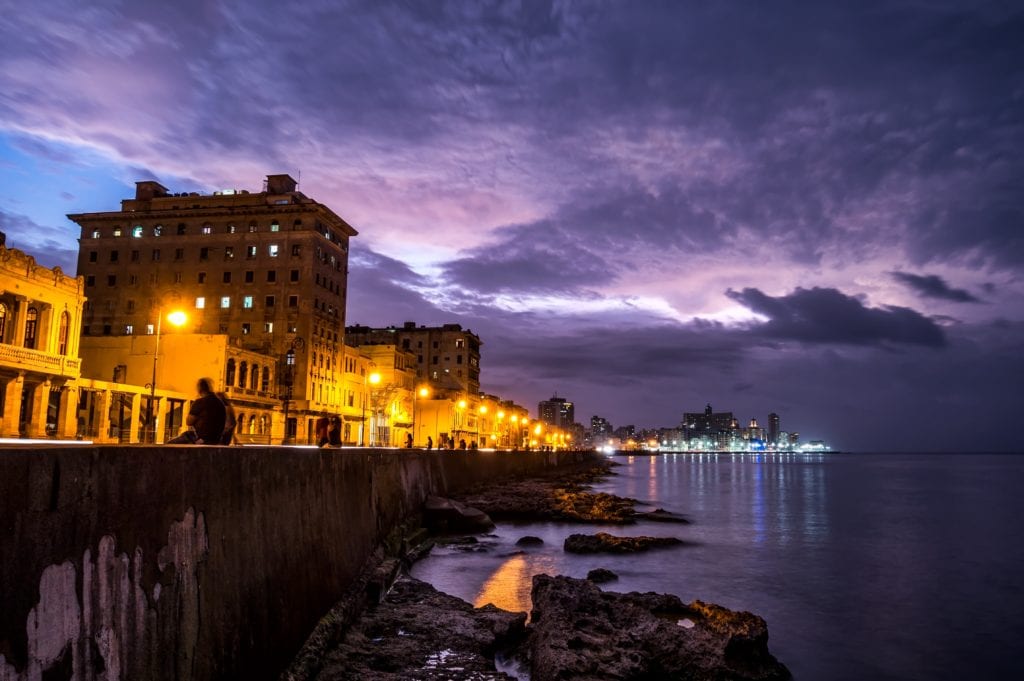 Enjoy a Mojito
There isn't a more famous cocktail in Cuba than the Mojito.
These cocktails typically consist of white rum, sparkling water, sugar, lemon juice, and mint. You'll find them on just about every menu – and in our experience, some are much better than others.
During his time living in Cuba, American author Earnest Hemmingway frequented two watering holes: La Floridita and La Bodeguita del Medio. Both are still standing. In fact, Hemmingway once wrote "My mojito in La Bodeguita, My daiquiri in El Floridita" on the wall of the bar at La Bodeguita del Medio. You can still see it today.
As you might expect, both spots have become famous for their drinks and history – and popular to a fault. We found both places were crowded, and the mojito at La Bodeguita del Medio was overrated.
Instead, do yourself a favor and head for Lo de Monik to order the crazy mojito. You won't be disappointed.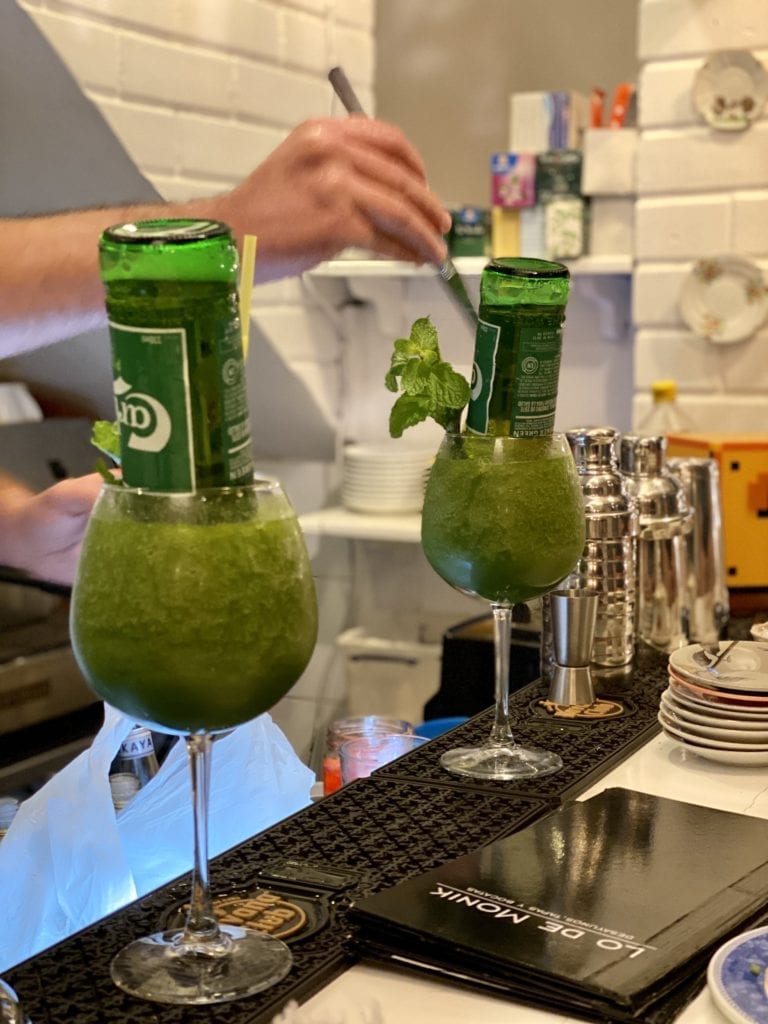 Experience the Cuban Art Factory
Spending a night at the Fabrica de Arte Cubana (Cuban Art Factory) will give you a flavor of a more modern Cuban culture. Think of this place as one part bar, one part performance venue, and one part art gallery.
Once a cooking oil plant, the building has been restored to promote local Cuban artists, writers, photographers, filmmakers, and performers. The building is huge, with lots of rooms with different themes. It's easy to get lost here for a few hours.
The Art Factory is only open Thursday through Sunday, and doors don't open until 8 p.m. By 11 p.m., it will be completely packed with people enjoying drinks, dancing, and music. It's a great way to enjoy an evening in Havana.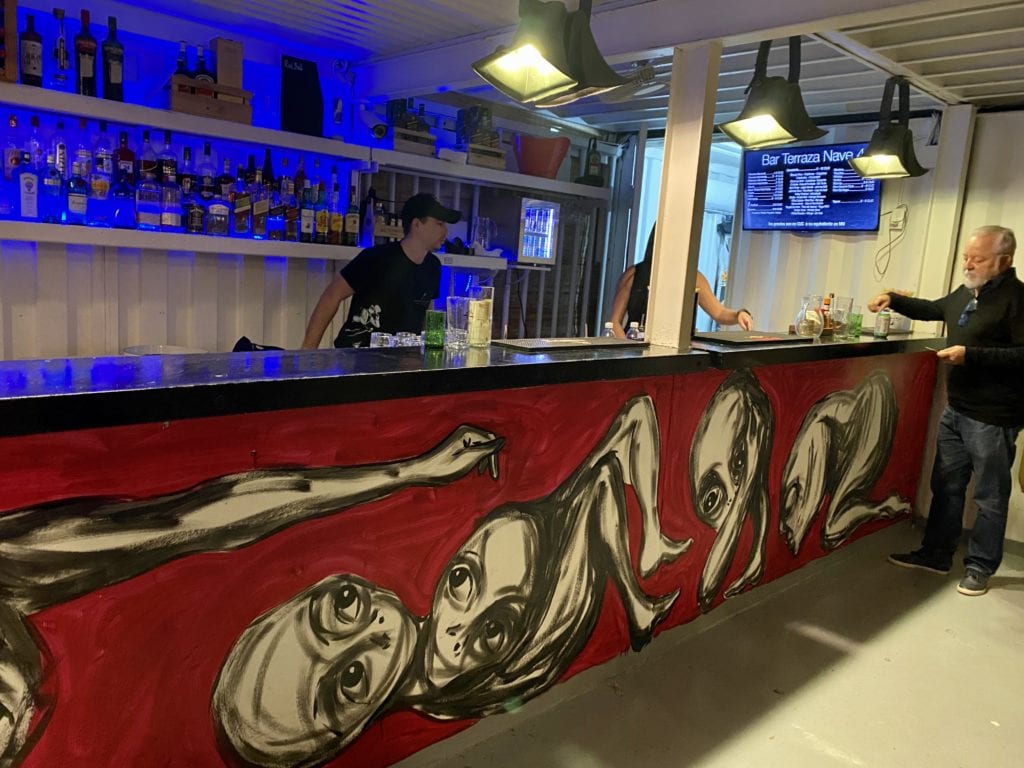 Make sure to make a stop here if it's open during your trip.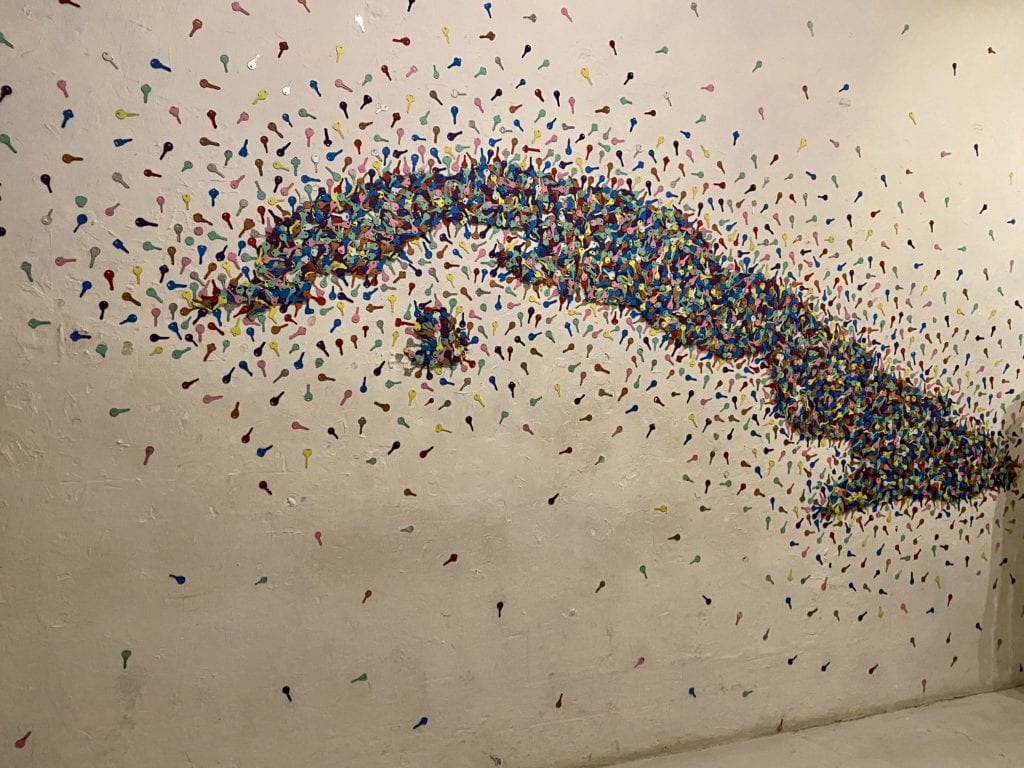 Go to a Baseball Game
Much like in the U.S., baseball is Cuba's national past time. And as luck would have it, the Havana Industriales, a team in the Cuban National Series, had a day game during our trip.
So we took a 10-minute taxi ride from Old Havana to the stadium and bought tickets at the door for just 1 CUC ($1 USD) each.
The game itself was fine, but the spirited fans provided us with even more entertainment. Safe to say it's a very different atmosphere than what you'll find at baseball games in the U.S. And while it won't be for everyone, baseball fans (and even sports fans, in general) should add it to their lists.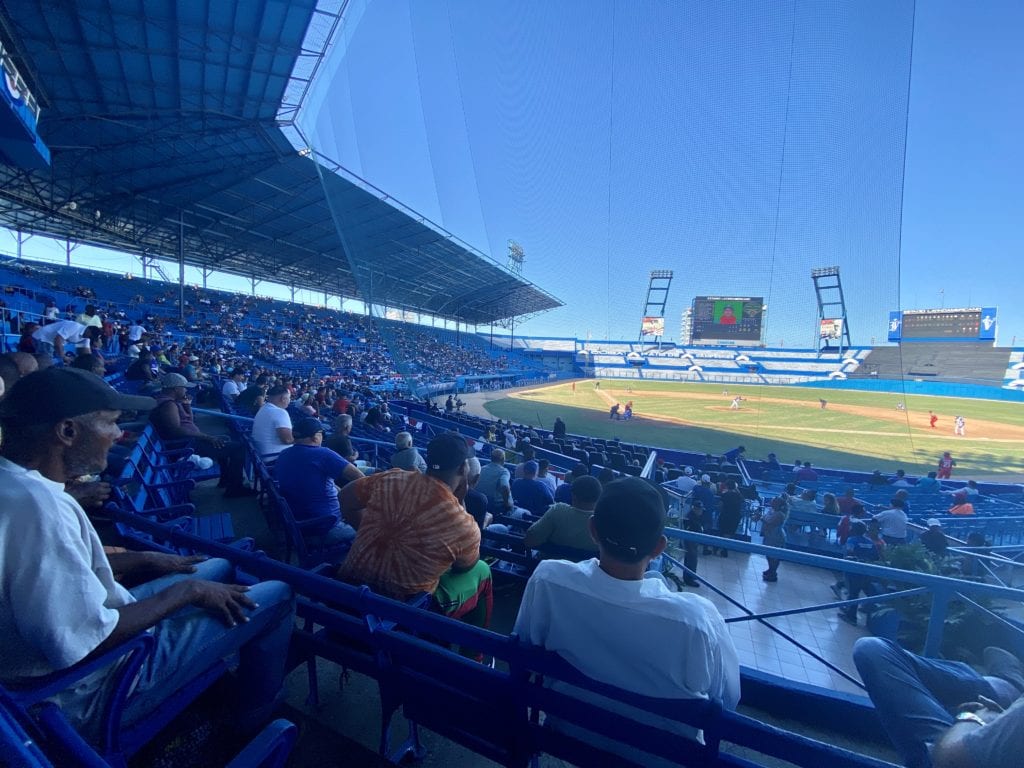 Use Airbnb Experiences
I can't stress this enough: Airbnb Experiences are absolutely incredible in Cuba.
The platform has made it easier than ever to find tours, day trips, and unique activities and experiences led by local guides. And the best part is that you don't even need to be staying at an Airbnb to take advantage of them.
And critically, the Cuban people behind these tours and day trips rely on our tourism dollars to get by.
When you visit the island, there are constant reminders that Cuba remains a totalitarian state. According to some estimates, 75% of the Cuban people work for the state in some form or fashion. And while the government provides things like health care, education, and food subsidies, even a medical doctor earns just $40 to $60 a month, on average – not nearly enough to get by.
Many of the people we came in contact with through Airbnb experiences were using it as a side hustle to survive. You can feel their passion for their country and craft come to life through them.
Whether it was learning the proper way to smoke a Cuban cigar with Abel, our Cuban Bar Hop with Andito, or our free walking tour of Old Havana with Daniel, we couldn't have asked for better guides who helped us connect to Havana in a way that we otherwise wouldn't have.
If you don't already have an Airbnb account, sign up using our link and you'll get $40 towards your next stay and $15 to use for an Airbnb Experience.
Read our guide for Everything You Need to Know About Airbnb Experiences.
Get Out of the City for a Day Trip
After three days of exploring Havana, we were ready for a change of pace. Again using Airbnb experiences, we booked a day trip to Varadero beach.
Just two hours east of Havana by car, Varadero has miles of beautiful turquoise water, white sand beaches, all-inclusive hotels, and even a golf course. It was a wonderful change of pace from the hustle and bustle of Havana. And in 2019, TripAdvisor named Varadero Beach No. 2 on its list of the world's best beaches. It's a must-stop if you have time during your trip to Cuba.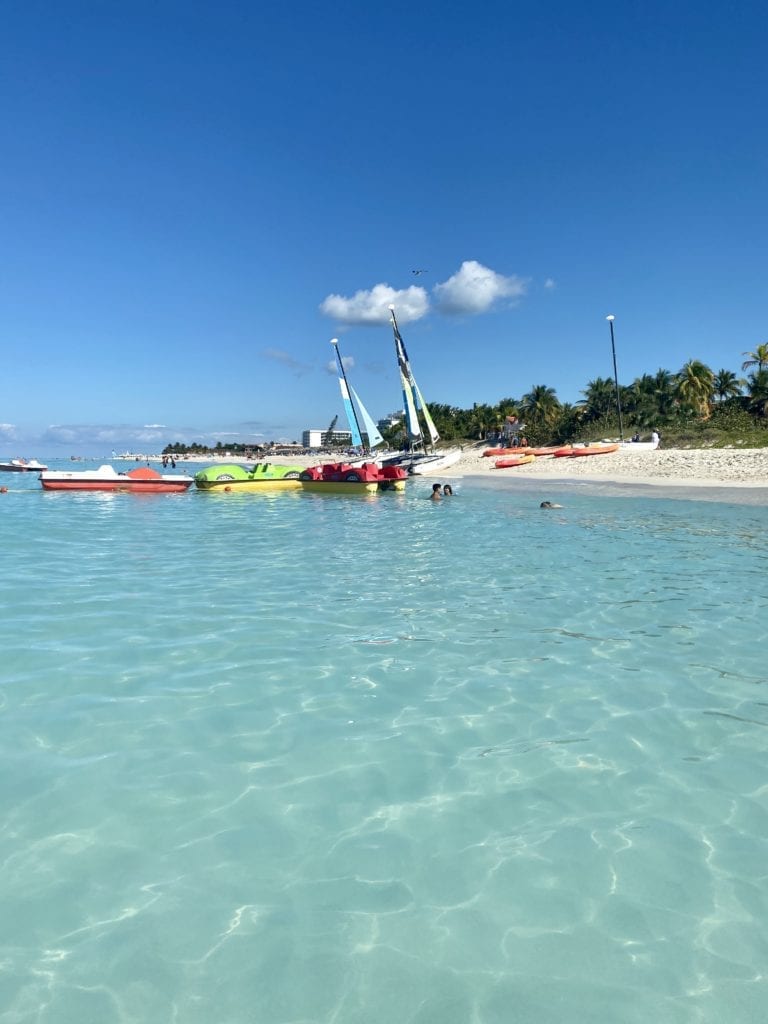 Another great day trip option is heading to the lush Viñales region which is just over a two-hour drive west of Havana. Viñales is primarily an agricultural area that grows a large amount of tobacco used in Cigars. You will also see fruit, vegetables, and coffee grown in the region.
The landscape is beautiful and provides a great change of pace from Havana. And like the day trip to Varadero beach, there are many Airbnb experiences for a day trip to Viñales.
Bottom Line
Havana is absolutely beautiful. And even though it involves a little bit of extra work, it's still relatively easy for Americans to visit Cuba.
I won't soon forget this trip to Cuba. This country's people, culture, architecture and sheer beauty had a lasting impact on me.