Havana, Cuba is just 90 miles south of the Florida Keys, but it's the furthest I've felt away from home in a long time, and I mean that in the best way possible.
The Cuban capital of Havana isn't just a destination: It's a time machine. There are classic American cars everywhere you look, no reliable cell service or Wi-Fi anywhere, and it's a cash-only economy. It's life in analog set in paradise.
Havana is the largest city on this Caribbean island and it's overflowing with old-world charm, vibrant Spanish colonial architecture, and, of course, a complicated past. Like anywhere, Cuba's centuries of history inform its present. While the relationship between the U.S. and Cuban government is complicated and tense – and has been for years – the Cuban people are almost universally warm, welcoming, and proud to show us Americans the beauty and history of their island.
Not only is it possible to visit Cuba as an American, you absolutely should. There are some hoops travelers have to jump through, but it turned out to be much easier than I anticipated. And after spending five days in April 2023 experiencing Havana and its surroundings, I can confidently say it's one of my favorite cities in the world.
I'll boil this whole post down to six words: Visit Havana. You won't regret it.
Flying To Havana
The only way for Americans to get to Havana is by air, and thankfully, Havana's international airport has ample U.S. service. Jose Martí International Airport (HAV) is about 20 minutes away from Old Havana by taxi and is the best way to travel to the country thanks to 19 daily flights between it and the United States.
Here are the nonstop flights to Havana (HAV) from the United States:
Fort Lauderdale (FLL) on JetBlue or Southwest – 5x daily
Houston (IAH) on United – 1x daily
Miami (MIA) on American and Delta – 10x daily
Newark (EWR) on United – 1x daily
Tampa (TPA) on Southwest – 2x daily
In addition to those flights to Havana (HAV), American Airlines is also authorized by the government to serve a few other Cuban airports from its Miami (MIA) hub.
Camagüey (CMW) – 1x daily
Holguín (HOG) – 1x daily
Varadero (VRA) – 1x daily
Santa Clara (SNU) – 2x daily
Santiago de Cuba (SCU) – 1x daily
Here are all the flights between the U.S. and Cuba: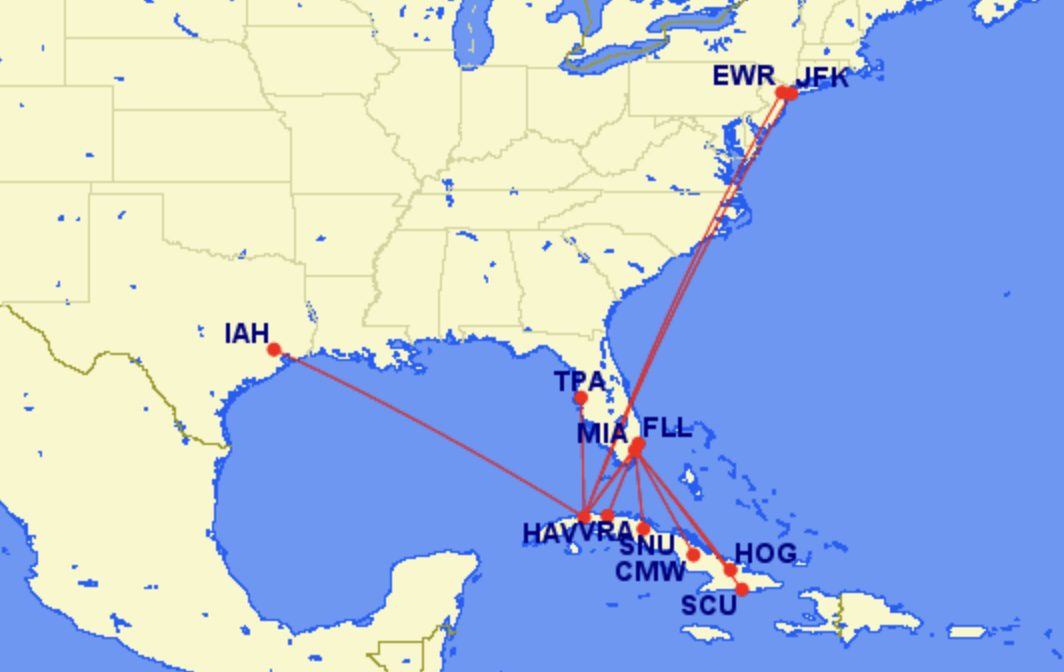 When you arrive at Havana (HAV), you walk to the customs and immigration area where they check your entry QR code before you proceed to an immigration agent. The agent stamps your visa (which you keep throughout your time in Cuba until you depart) and then you're on your way!
There are a number of things you need to legally travel to Cuba, but it's not as complicated as you might think.
A Cuba visa, which you can purchase online in advance or at your departure gate.
A QR Code for entry. You generate this by filling out an online form that declares your travel purpose (i.e. "Support for the Cuban People").
Health insurance, which is included in all airfare to Cuba.
Cash. More on this in the next section.
When you arrive at Havana (HAV), you walk to the customs and immigration area where they check your entry QR code before you proceed to an immigration agent. The agent stamps your visa (which you keep throughout your time in Cuba until you depart) and then you're on your way!
Read our full guide to everything you need to know before you travel to Cuba. 
Getting to Havana from the Airport (& Getting Cash)
After you clear customs and immigration, getting to Havana is as simple as a $20-$30 taxi ride. The 20-minute journey shouldn't cost you more than that if you're using regular taxis.
On a recent journey, I splurged for an airport pickup in a classic car that I booked through Airbnb Experiences. It was around $50 per person but was well worth it for a few reasons.
For one, it was lovely to have our first experience in the country be in one of its world-famous classic cars (more on that later), but we also were taken to a local business where they helped us exchange money (with a free mojito included) and helped us get a lay of the land, too. Plus, I will almost always splurge to have someone waiting with my name on a placard at the airport when I'm landing in a place I've never visited before, especially when that place is as foreign as Cuba is for Americans.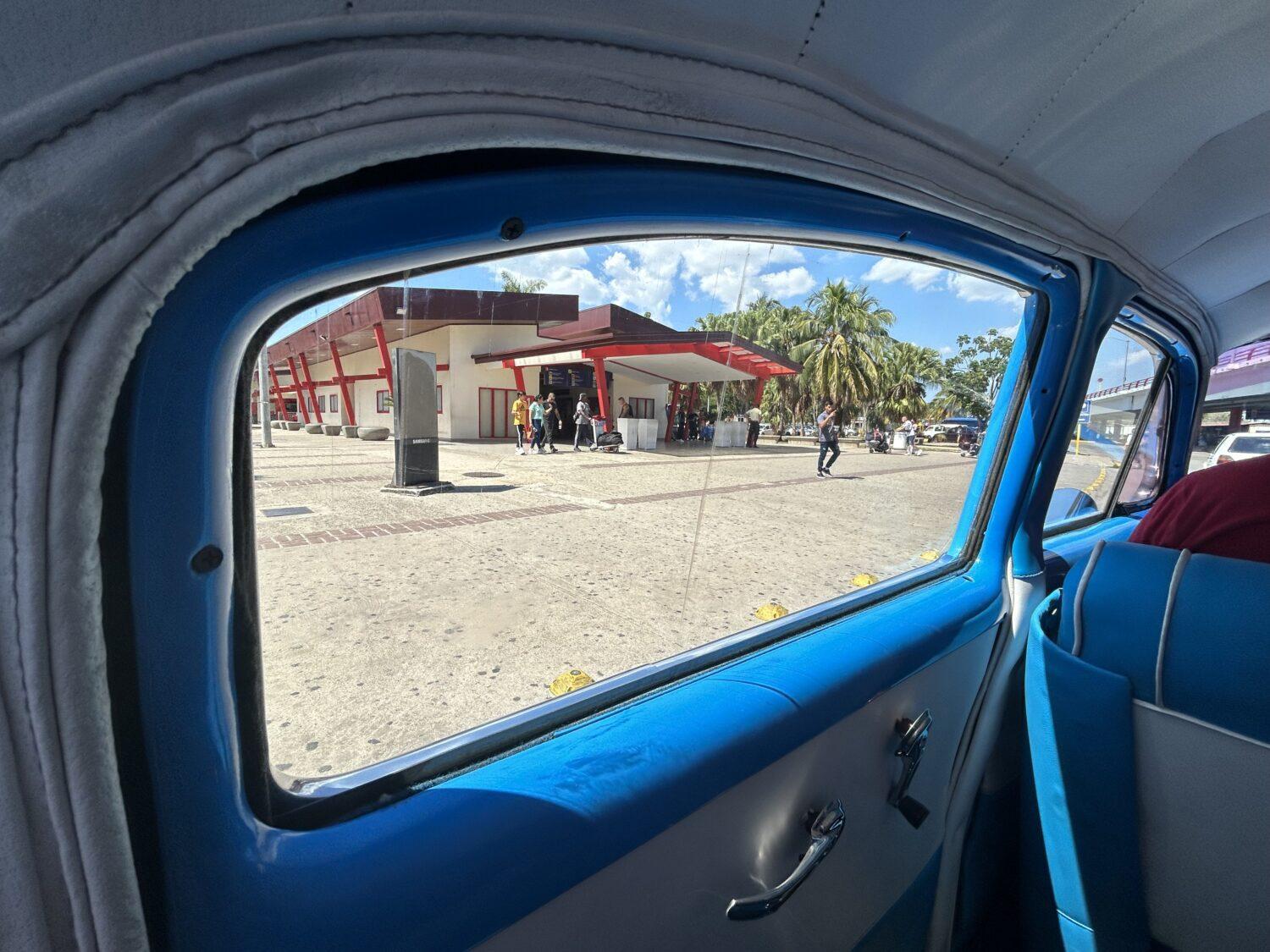 You'll want to arrive in Cuba with more than enough cash for the entire trip, but don't exchange your U.S. dollars at the airport. The lines to exchange are long and you won't get anywhere near the best rate.
Right now, the official exchange rate is $1 to 120 Cuban pesos. You'll be offered even better rates on the street, but it's better to arrange an exchange through your Airbnb host or through Airbnb Experiences for security's sake.
You don't have to exchange all your U.S. dollars for Cuban pesos, and you won't need them to get into the city from the airport. Almost all the taxis – and businesses  – take U.S. dollars, and most of them prefer it. Cubans love U.S. dollars, which is why so many people on the street ask you to exchange money.
Stay in Old Havana
The majority of hotels in Cuba are controlled by the Cuban government. Not only does that mean that Americans technically aren't supposed to stay at any of them (as they likely fall on the U.S. Department of State's restricted list), but these hotels are also often expensive. And using points isn't an option.
We highly recommend using Airbnb and staying at a Cuban's home also known as a "Casa Particular." It's a great way to support the Cuban people and the hosts can act as your local guide.
A few members of our Thrifty Traveler team stayed at Elena y Yazaki's apartment in Old Havana in 2019 and it was wonderful. Their place was clean, affordable, and the location was excellent. They live in the unit directly above the rental apartment and came down one night to make all of us delicious mojitos and answer all of the questions we had about Cuba. They had plenty of restaurant recommendations, provided the guests with a phone with a Cuban sim card if they had any questions, and provided an incredible level of service.
In April 2023, I stayed at this Airbnb called Apartment 162 Chacon Loft with my wife and it was also a perfect stay. There was free Wi-Fi (although very limited, which is the case all over Cuba), air conditioning, free drinking water replenished daily, some extremely well-connected and responsive hosts, a binder full of dining recommendations, and more.
Plus, the beautiful loft was squeaky clean and was situated in the bustling La Loma del Angel area of Old Havana which has some of the best restaurants and bars in the city just steps away from our door. We never had to go more than a block to find a waiting taxi and no more than a five-minute walk from anything in Old Havana that we wanted to see.
Overall, Old Havana is extremely walkable – and you should walk! We spent an afternoon circumnavigating the neighborhood and it was amazing.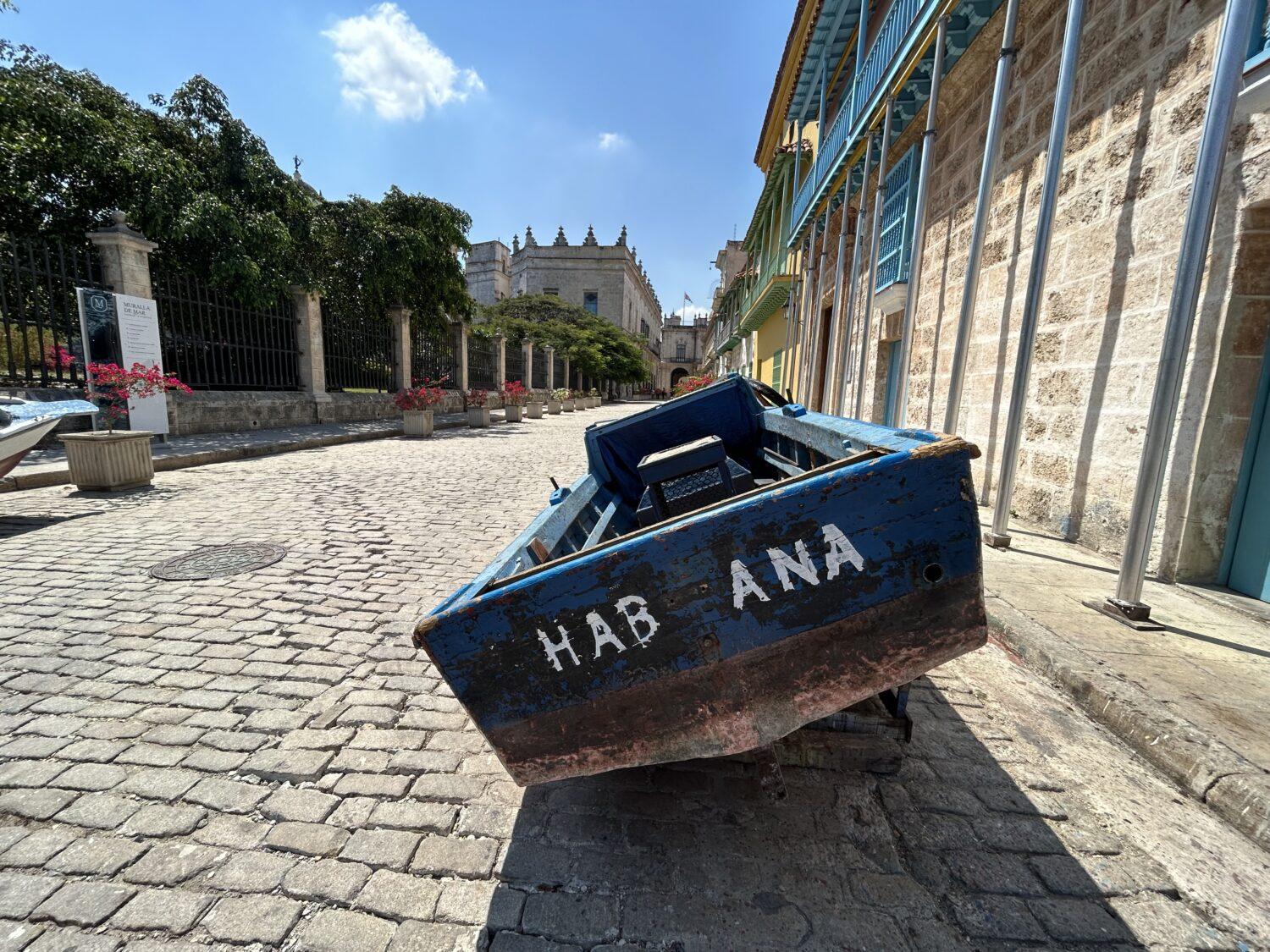 The streets were full of artists, musicians, and more restaurant patios than I'd seen anywhere else in the world. Even on a Monday or Tuesday morning, the streets were bustling with people, but there were also quieter enclaves and parks abound, too.
The Plaza de Armas (pictured below) – the oldest plaza in the city – was one of our favorite stops. The Plaza de San Francisco and the Plaza Vieja were also cool to peruse.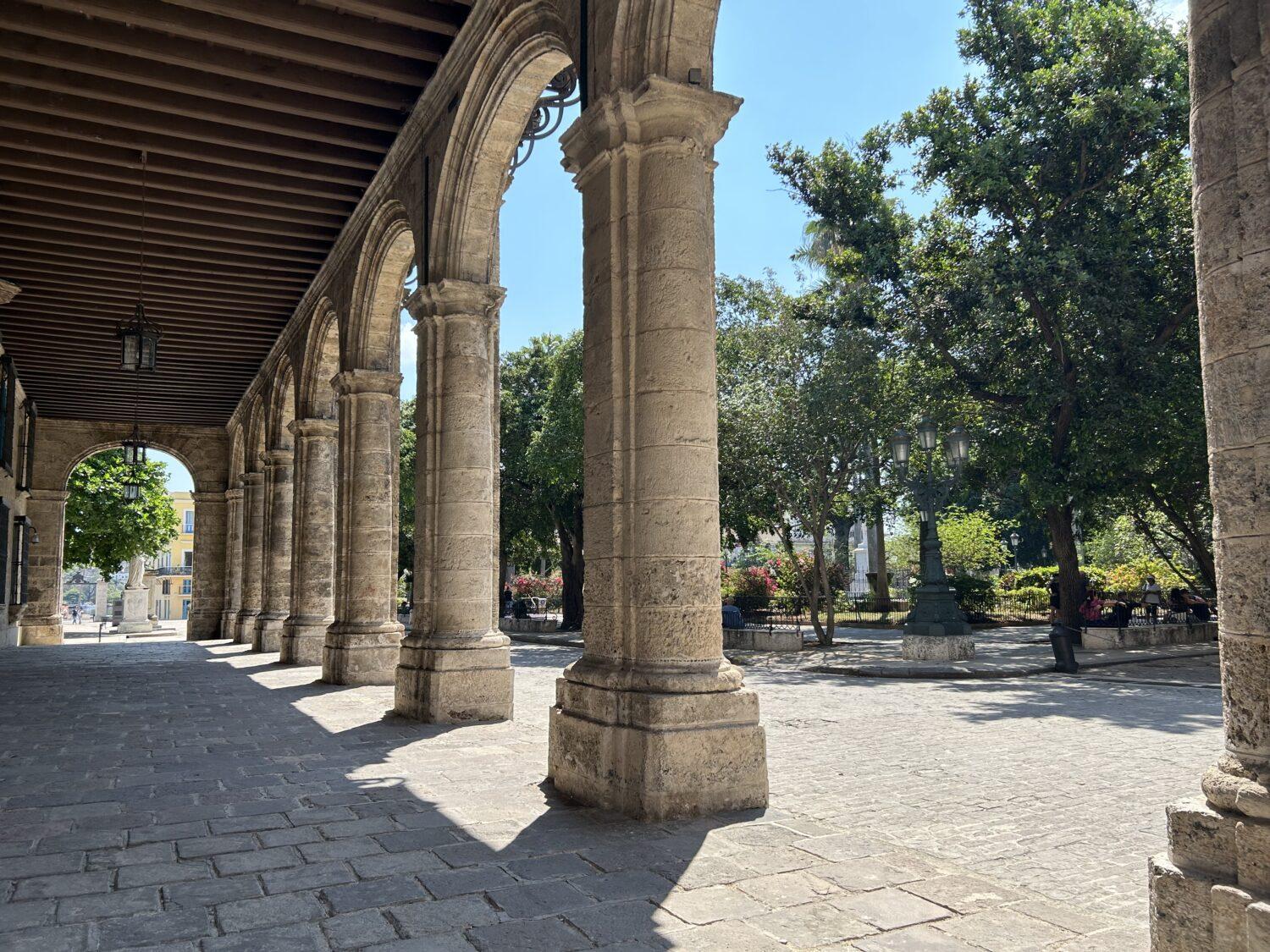 We walked along the eastern edge of the city all the way up to the Almacenes San José Artisans Market and then down past the huge, ornate Cuban capitol (pictured below.)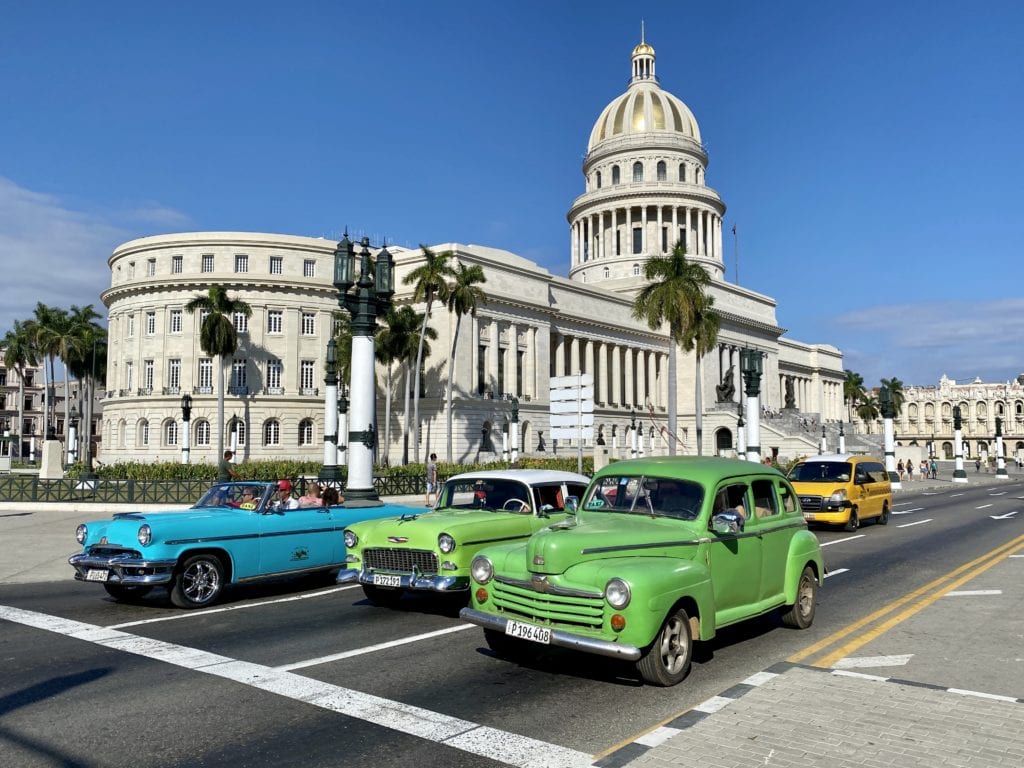 From there, head south down the Paseo del Prado to see dozens of local artists selling their items all the way until you get to the seawall.
Take a full day to explore Old Havana on foot. You won't regret it.
A Guide to Restaurants in Havana
As is the case with most hotels in Cuba, Americans aren't supposed to eat at any restaurant on the U.S. Department of State's restricted list. But here's the thing: You generally don't want to eat there anyway.
These government-run restaurants generally aren't any cheaper and the food is subpar at best. Before your trip, research the top restaurants on TripAdvisor, or ask for recommendations from your Airbnb host. You won't have to worry about the top restaurants on TripAdvisor being government-owned.
The best part? The food and drinks in Havana are insanely cheap, especially compared to the United States. Most of our meals for two, with (sometimes multiple) drinks, cost us $40-$80 total.
Check out our Google My Maps of the best restaurants we visited in Havana, but here's a look at some of them and why I thought they were terrific.
La Guarida is one of the most famous restaurants in Havana. It's located in the Vedado neighborhood of Havana, but it was only about a delightful 20-30-minute walk down the famous Malecon seawall to get there.
Once you arrive, you walk up a beautifully restored marble staircase and into the terrace for dinner. The food was spectacular, but note that this is probably the most expensive restaurant in Havana. Overall, we spent a total of $100 on a meal where we splurged for appetizers, champagne, and dessert.
Plus, the restaurant has a rooftop patio with some of the best views of the city you can find. We just missed the sunset, but it's supposed to be legendary. Be sure to stop by La Guarida, even if it's just for a drink on this rooftop.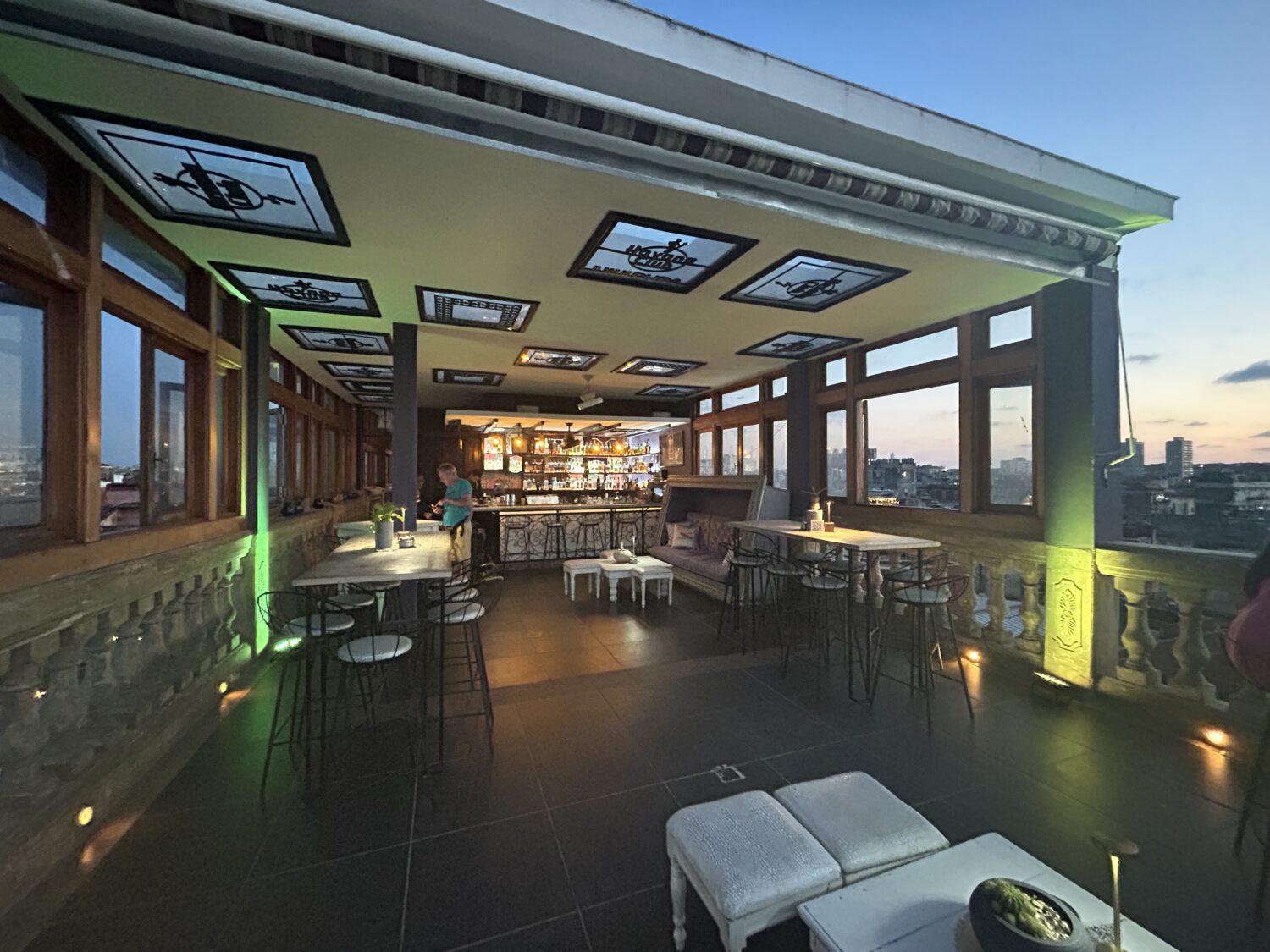 Antojos was a stone's throw from our Airbnb and might have been our favorite meal of the whole trip. The restaurant is tucked away into one of Havana Vieja's tight streets and featured some incredible Cuban cuisine.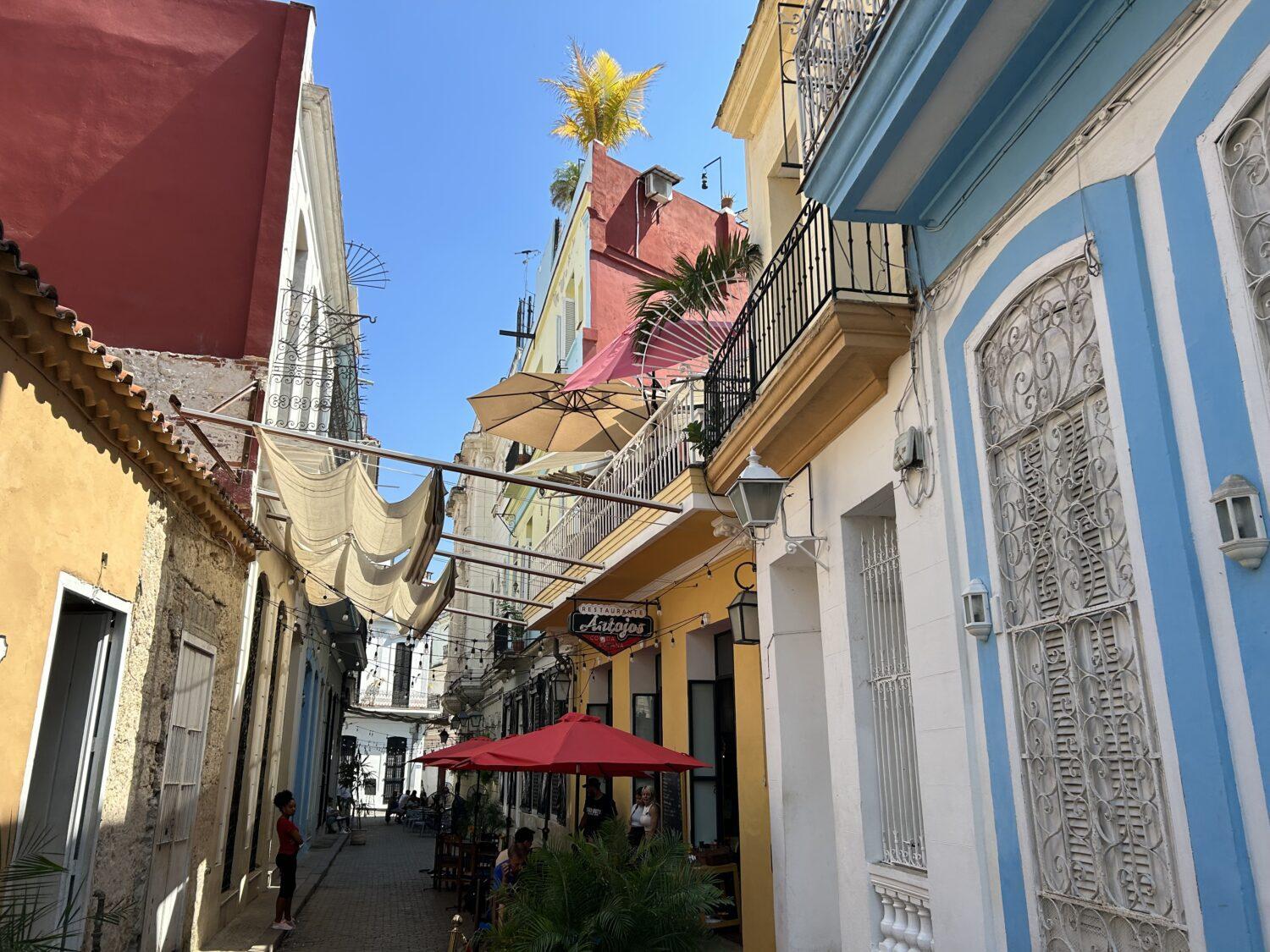 This beef picadillo, a typical Cuban dish, was maybe my favorite thing I ate on the trip. As is also customary, every meal comes with rice and beans.
My wife and I had lobster a few times during our trip, too. Lobster is cheap in Cuba and was delicious everywhere. They don't treat it like a fancy food item as we do in the U.S. It's on menus at restaurants all over the country, from hole-in-the-wall places to fine dining establishments.
El Carbon was another place we were blown away by. Do yourself a favor: Walk upstairs to the patio bar and ask the bartender to make you his favorite drink. The end result was the espresso-rum drinks you see next to our meals in this photo from El Carbon.
Did I mention that the patio scene in Havana is out of this world? Not to be outdone, El de Frente also featured a very cool, tucked-away third-floor patio where we ate on our last night.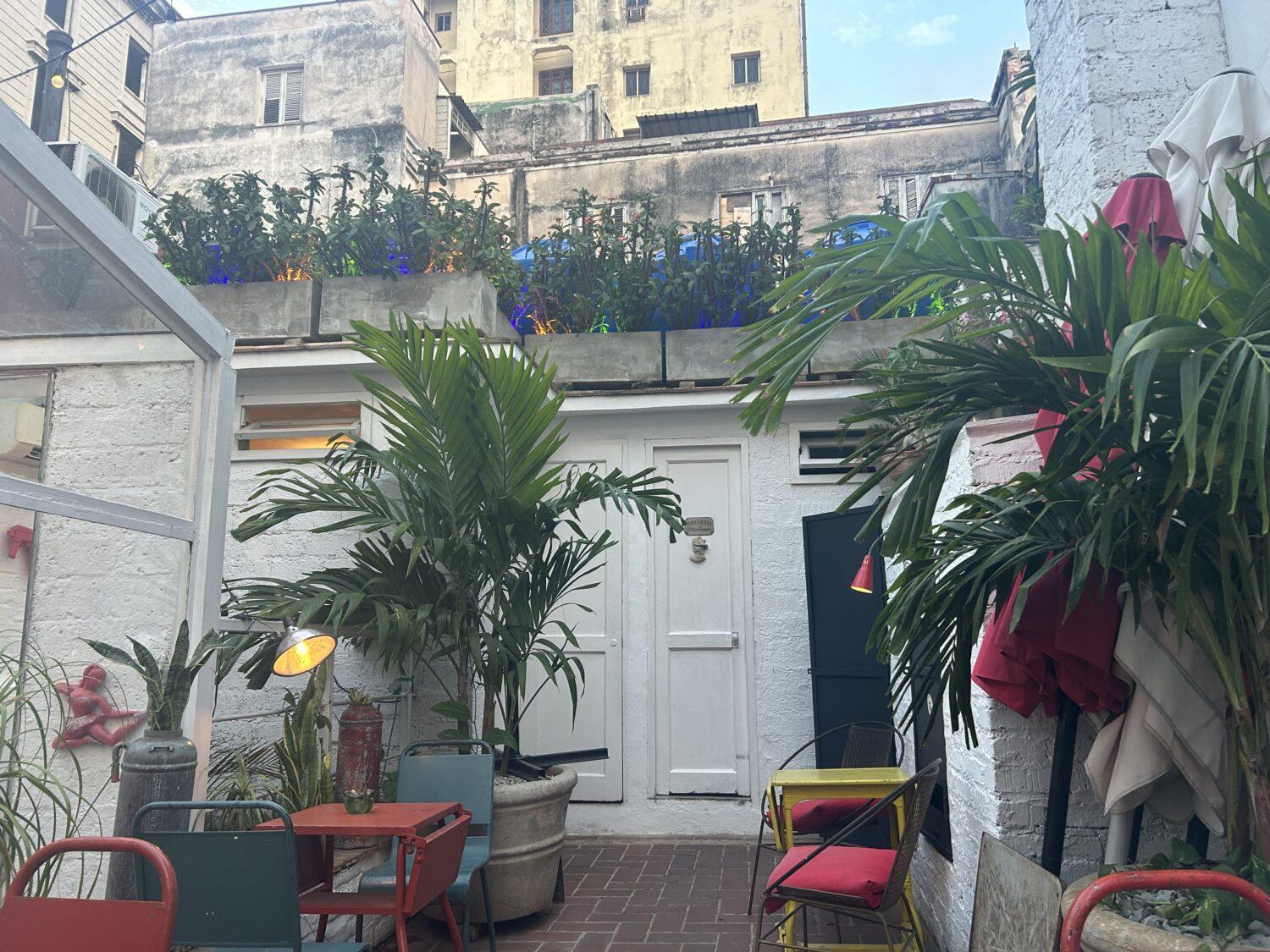 The energetic restaurant and bar featured some of our favorite mojitos of the trip (served in the large jars in the picture below) and had some tacos we were told we had to try. You can get a taco sampler as I did with all three of their most famous tacos on one plate.
Some of our other favorite restaurants were Lo de Monik, Café El Dandy, Ivan Chef Justo, and O'Reilly, just to name a few.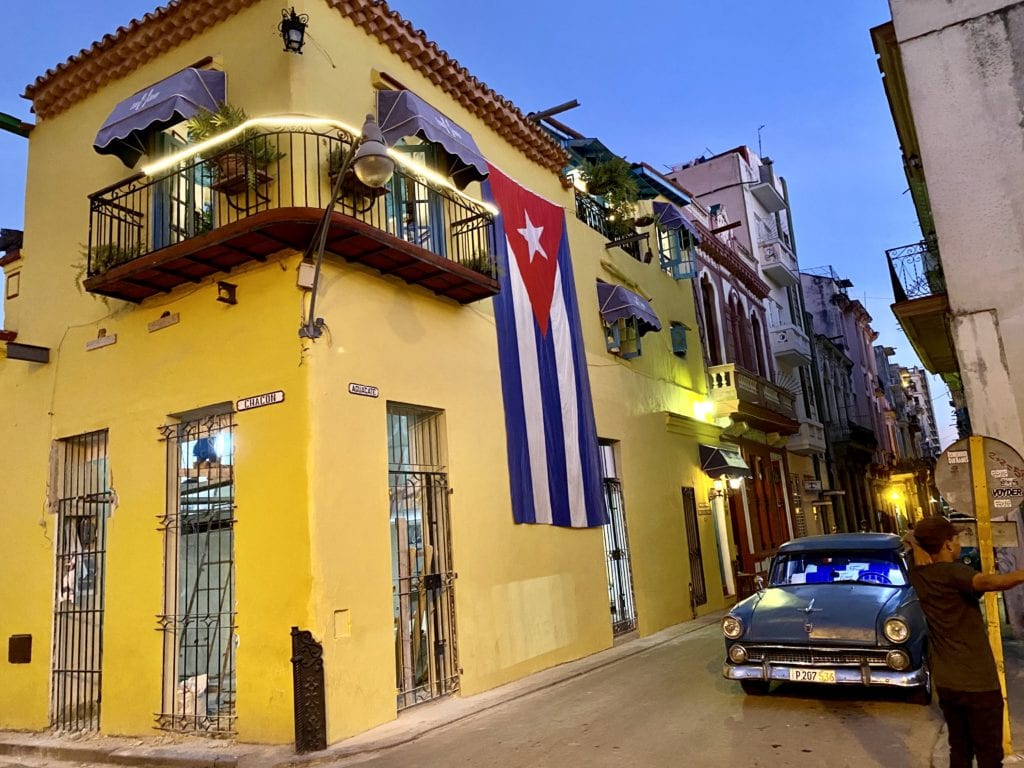 You're phone won't work in Cuba as it does in the U.S., so I recommend downloading any Cuban city you'll be visiting on Google Maps to use offline and bookmark any restaurants on your must-stop list.
Take a Ride in a Classic Car
It's impossible to ignore the impact of the U.S. embargo against Cuba, which was put in place in the 1960s to limit almost all exports and trade with Cuba. The embargo, or el bloqueo (the blockade) as the locals call it, is still in place today.
One of the clearest signs of the embargo is all the old U.S. cars scattered across the island, from before the Cuban revolution. Dubbed "Yank Tanks" by the locals, they've become a part of the culture. Many are incredibly well-maintained, and there seems to be a great sense of pride among their owners.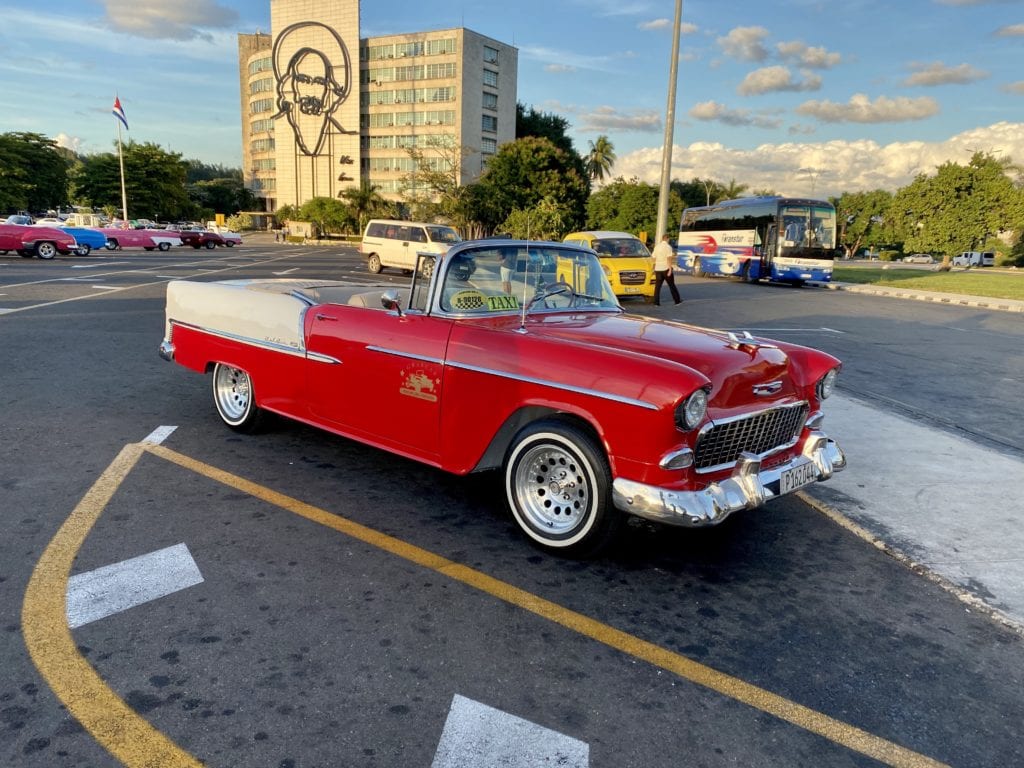 Many of these classic cars are operated as taxis, and you can book a one-hour tour of Havana for about $20-$30. We booked the Chevrolet Bel Air from the 1950s above. Our driver informed us that the car was still operating with its original engine, and it was in incredible shape considering its age.
This was an unforgettable way to see parts of Havana that we otherwise wouldn't have found on our own.
If you go to the area in Old Havana around the Capitol building, you should have your pick of dozens of cars. In our experience, the nicer the car was, the more expensive the ride. But keep in mind that most drivers are willing to negotiate.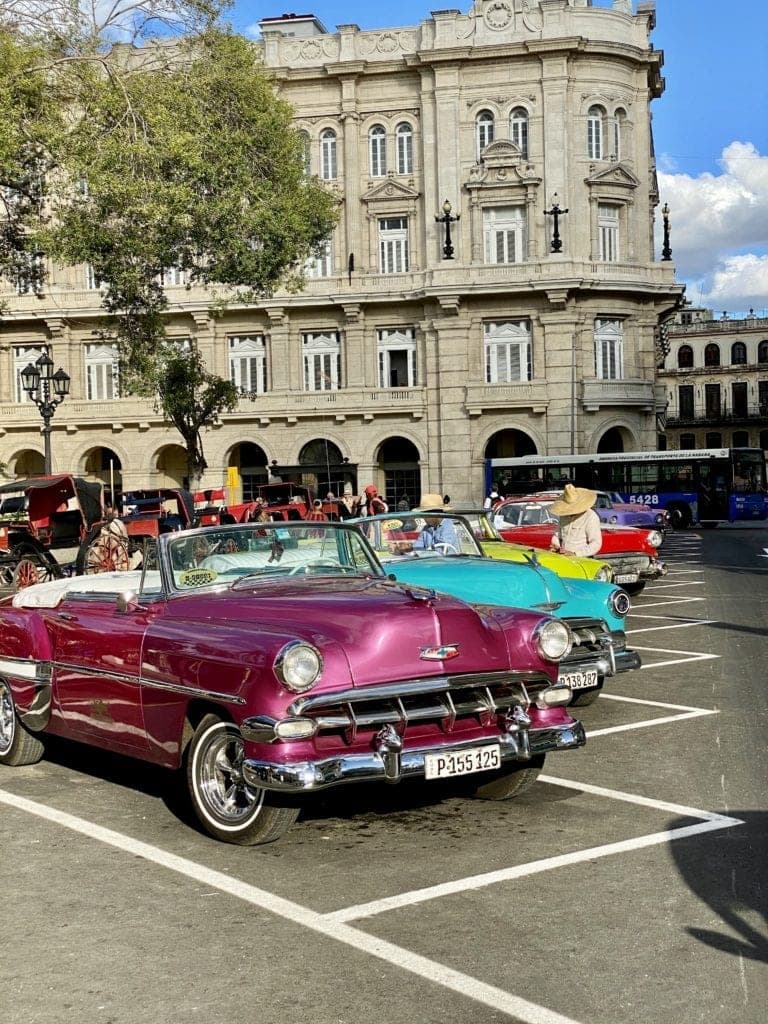 Classic cars aren't just novelties in Cuba. At every corner, you'll see one of these vehicles in full use. For more than half of our taxi rides, we rode in classic cars. It was a special experience, but be warned, there wasn't a seatbelt in any car we rode in the entire time we were in Cuba. It's not for the faint of heart!
Visit the Malecón
The Malecón is a seawall and roadway that stretches for nearly five miles along the coast of Havana. And it comes to life in the evening, giving you some of the best views of the sunset in the city.
Each evening, you'll see many Cubans walking up and down the boardwalk listening to and playing music, fishing and just enjoying the city. It's also a great spot for a city tour in a classic car.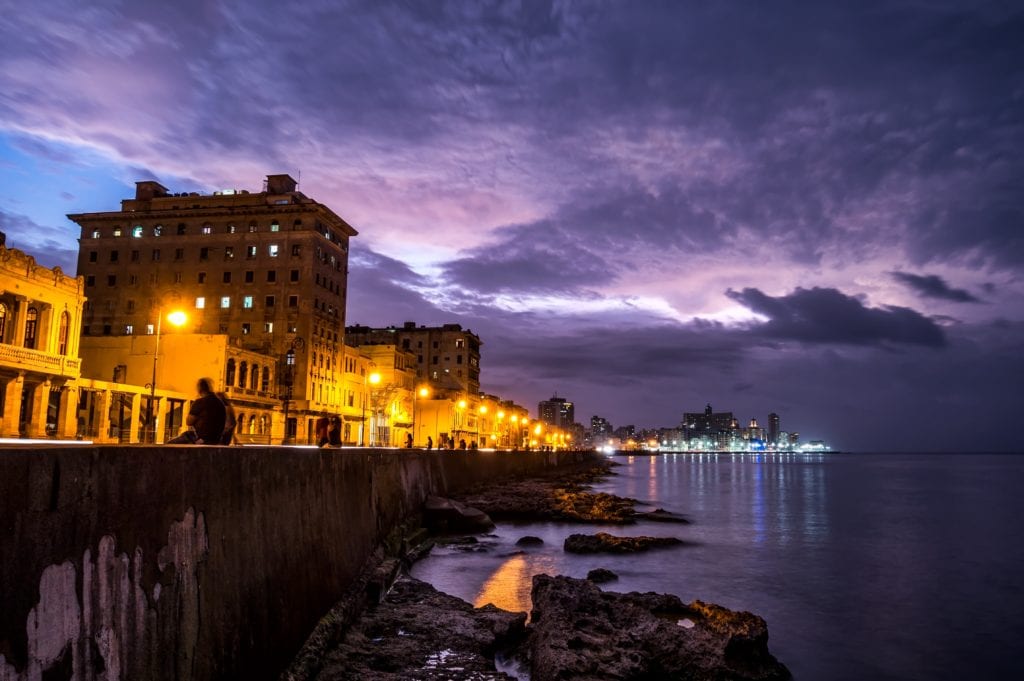 A walk along the Malecón up to the Hotel Nacional and the "Cuba" waterfall sign is a great way to spend an evening. Just watch out for the ocean spray slamming against the seawall (don't wear white!).
Even in the daylight, the Malecón is a beautiful sight, with one of the city's old forts on its northern edge.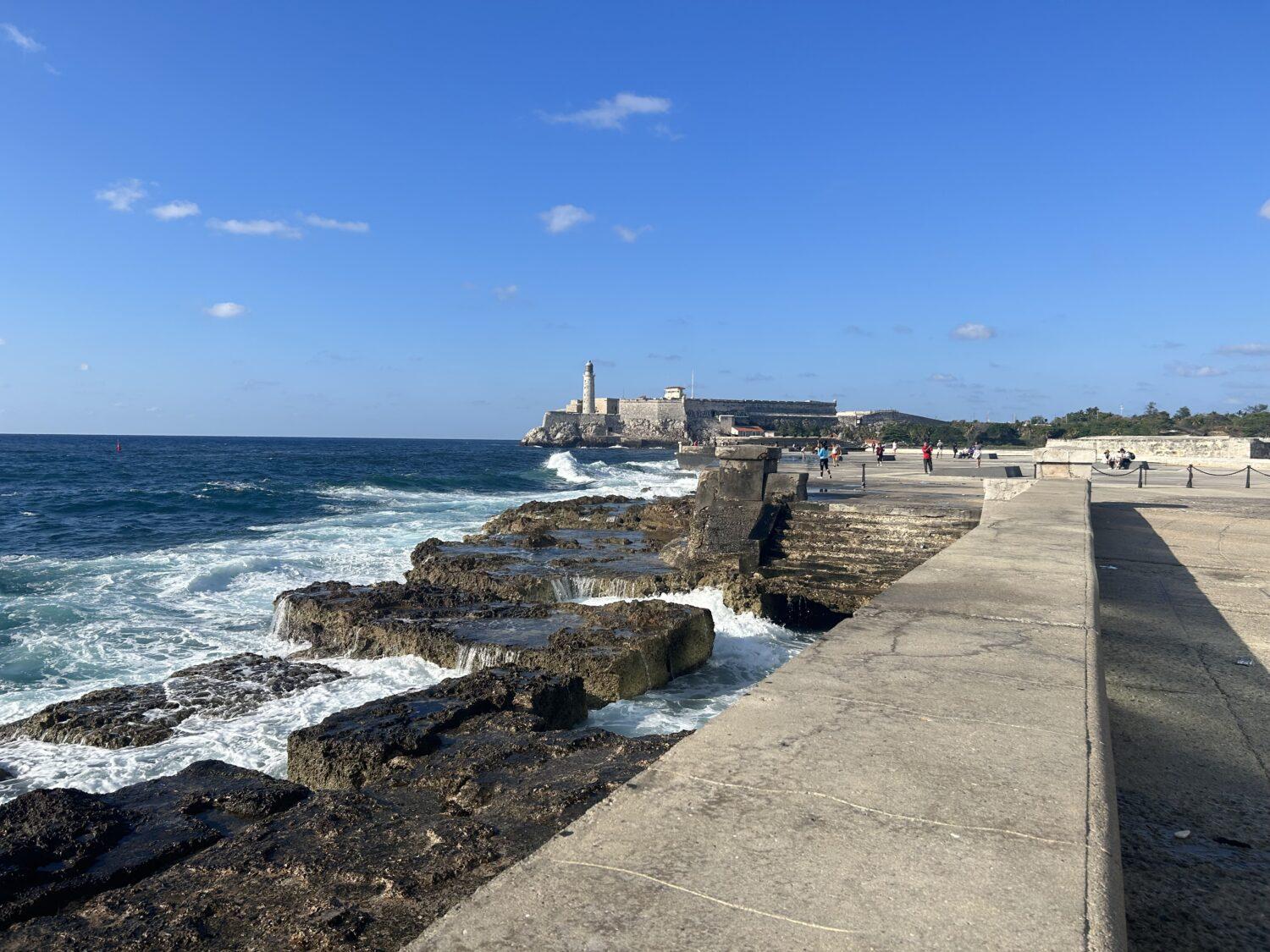 Give yourself some time for a stroll down this historic walk.
Enjoy a Mojito
There isn't a more famous cocktail in Cuba than the Mojito.
These cocktails typically consist of white rum, sparkling water, sugar, lemon juice, and mint. You'll find them on just about every menu – and in our experience, some are much better than others.
During his time living in Cuba, American author Earnest Hemingway frequented two watering holes: La Floridita and La Bodeguita del Medio. Both are still standing. In fact, Hemingway once wrote "My mojito in La Bodeguita, My daiquiri in El Floridita" on the wall of the bar at La Bodeguita del Medio. You can still see it today.
As you might expect, both spots have become famous for their drinks and history – and popular to a fault. Both places were crowded when we visited and we found the mojito at La Bodeguita del Medio overrated.
Instead, do yourself a favor and head for Lo de Monik to order the crazy mojito. You won't be disappointed.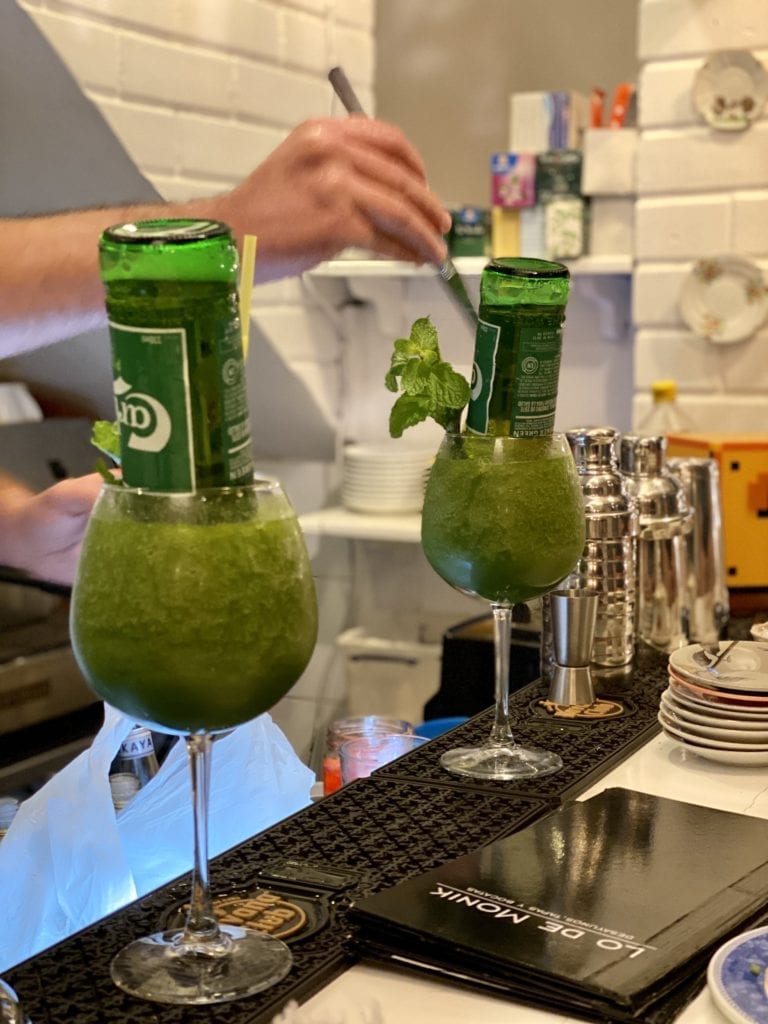 Due to the abundance of rum in the city, mojitos (and really good ones) are not expensive. We spent $4-$6 at restaurants all over Havana for some of the best mojitos I've had in my life.
Plus, sipping a mojito while smoking a Cuban cigar on a Havana patio is a type of bliss I wish for everyone reading this. For reference, a 10-pack of Cohiba cigars should cost you around $30-$40 on the street. Technically though, you aren't allowed to bring them back into the United States.
Experience the Cuban Art Factory
Spending a night at the Fabrica de Arte Cubana (Cuban Art Factory) will give you a glimpse of more modern Cuban culture. Think of this place as part bar, part performance venue, and part art gallery.
Once a cooking oil plant, the building has been restored to promote local Cuban artists, writers, photographers, filmmakers, and performers. The building is huge, with lots of rooms with different themes. It's easy to get lost here for a few hours.
The Art Factory is only open Thursday through Sunday, and doors don't open until 7 p.m. By 11 p.m., it will be completely packed with people enjoying drinks, dancing, and music. It's a great way to enjoy an evening in Havana and is certainly the most unique art museum I've ever been to.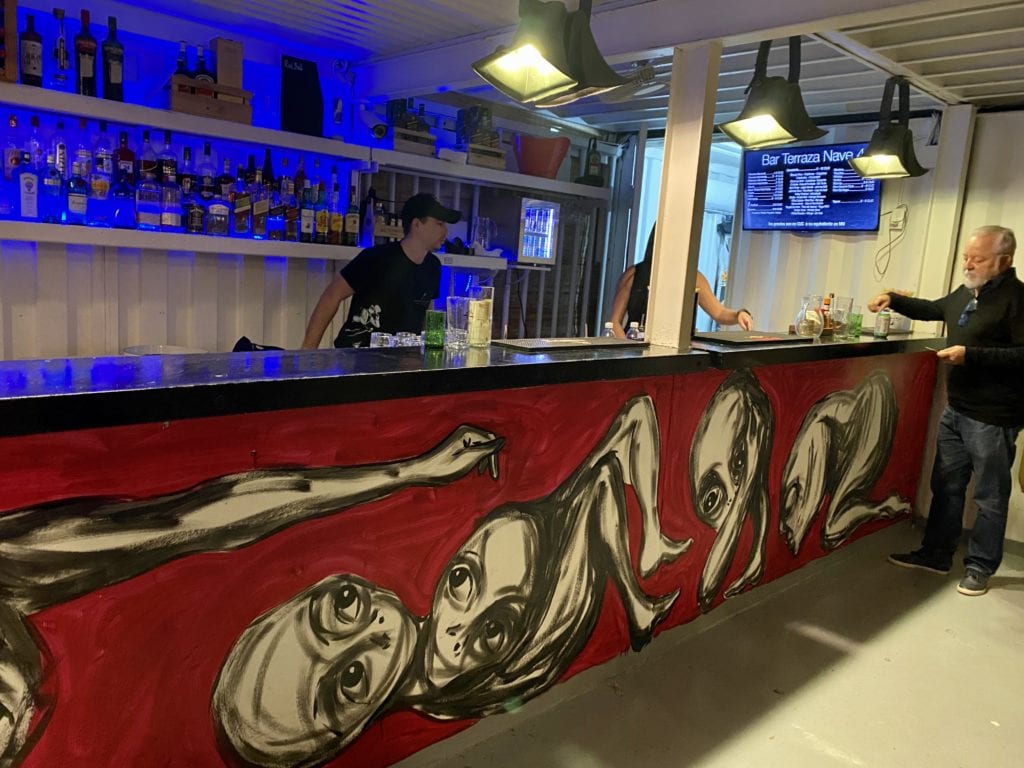 Make sure to make a stop here if it's open during your trip. Sipping a mojito or Cuba Libre as you're perusing the open-air galleries is an amazing time. Plus, you might just stumble onto some live music or performance art exhibits, too.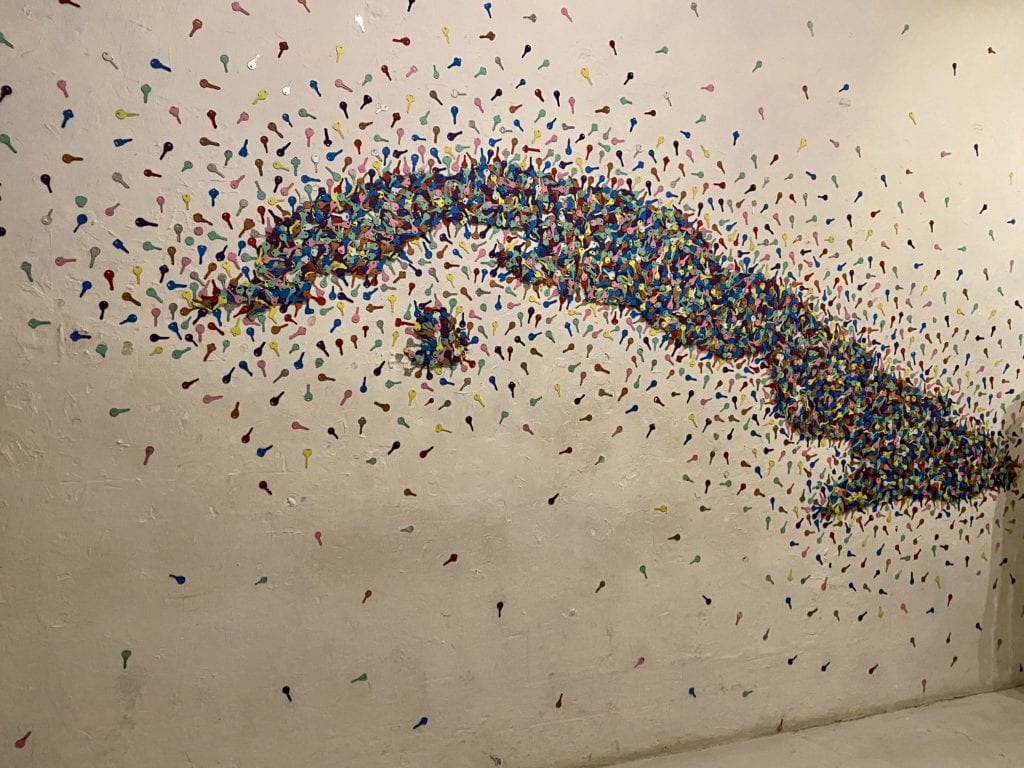 The whole thing spills out into many different courtyards with bars and food trucks serving late into the night.
Go to a Baseball Game
Much like in the U.S., baseball is Cuba's national pastime. And as luck would have it, the Havana Industriales, a team in the Cuban National Series, had a day game during my coworkers' trip when they went in 2019.
The stadium is a 10-minute taxi ride from Old Havana and tickets at the door were just $1 USD each.
Baseball is the most popular sport in Cuba by far. There are many Cuban players in Major League Baseball in the U.S. and the Cuban players are some of the best in the world.
What sets the Cuban baseball experience apart, however, are the spirited fans. Safe to say it's a very different atmosphere than what you'll find at baseball games in the U.S. And while it won't be for everyone, baseball fans (and even sports fans, in general) should add it to their lists.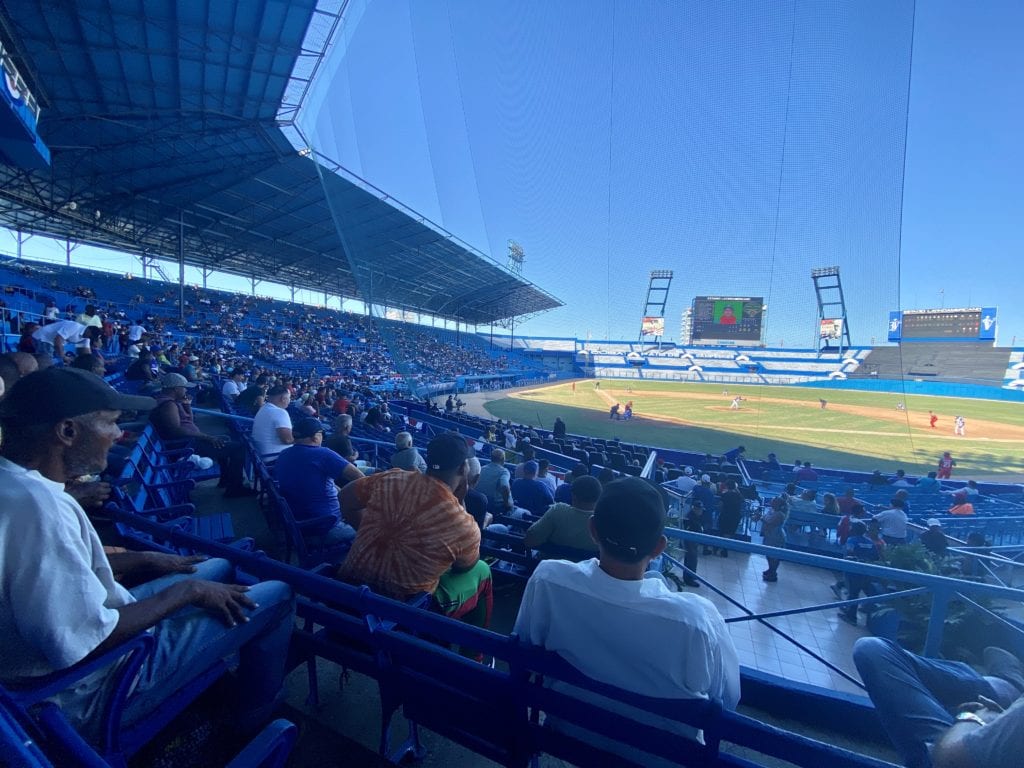 The Cuban National Series baseball schedule is hard to understand and not readily available to U.S. audiences, so ask your Airbnb hosts or some locals to see if the team is in town.
Go to the Beach at Playas del Este
Varadero is an amazing day trip from Havana to see one of the finest beaches in the world, but close to Havana is the Playas del Este, a stretch of beaches where many of the locals head to unwind in the sun.
Just a 20-minute taxi ride from Havana (and about $20 each way), the Playas del Este is vibrant, full of Cubans enjoying some rest and relaxation with barely any tourists. The Caribbean Sea was warm when we went in April and the weather was picture-perfect for an afternoon at the beach.
Playas del Este is separated by a road and about 100 feet of brush from any businesses or hotels, too, making the beaches feel a little more secluded. Outside that brush, some vendors sell beer, snacks, and soft drinks to beach-goers. You can also rent a chair and an umbrella, although we went the thrifty route with just our towels on the sand.
Aim for the beach called Playa Santa Maria if you're coming from the city. It's the most popular of the Playas del Este, so it's busier, but you're more likely to find a taxi ride home from there, too.
Use Airbnb Experiences
I can't stress this enough: Airbnb Experiences are the way to go in Cuba.
The platform has made it easier than ever to find tours, day trips, and unique activities and experiences led by local guides. And the best part is that you don't even need to be staying at an Airbnb to take advantage of them.
And critically, the Cuban people behind these tours and day trips rely on our tourism dollars to get by.
When you visit the island, there are constant reminders that Cuba remains a totalitarian state. According to some estimates, 75% of the Cuban people work for the state in some form or fashion. And while the government provides things like health care, education, and food subsidies, even a medical doctor earns just $40 to $60 a month, on average – not nearly enough to get by.
Many of the people we came in contact with through Airbnb Experiences were using it as a side hustle to survive. You can feel their passion for their country and craft come to life through them.
Whether it was learning the proper way to smoke a Cuban cigar with Abel, our Cuban Bar Hop with Andito, or our free walking tour of Old Havana with Daniel, we couldn't have asked for better guides who helped us connect to Havana in a way that we otherwise wouldn't have.
Read our guide for everything you need to know about booking Airbnb Experiences! 
Get Out of the City for a Day Trip
Booking one Airbnb for our entire stay in Havana was great for having a home base, but it's Havana is well-situated for taking day trips to explore other parts of the country, too. And you absolutely should.
Day Trip to Varadero
Just two hours east of Havana by car, Varadero has miles of beautiful turquoise water, white sand beaches, all-inclusive hotels, and even a golf course. It's a wonderful change of pace from the hustle and bustle of Havana. TripAdvisor named Varadero Beach No. 2 on its list of the world's best beaches. It's a must-stop if you have time during your trip to Cuba.
Again, use Airbnb Experiences if you're looking to take day trips. We booked a day trip to Varadero beach through Airbnb Experiences and we loved it. It was my wife and I and six other travelers along with a guide on this tour. We could have booked it as a private tour for a little more money, but we didn't mind the company of the other travelers.
Our day trip to Varadero included a stop (with breakfast and a piña colada included) at the highest point in Cuba: Puente de Bacunayagua.
Then we went on to the beach, which was as beautiful as advertised.
After a few hours, we went to lunch (included in the tour, along with another piña colada, of course) and then went to the Varadero Golf Club. Don't let the name fool you, this isn't just a golf course. The club is also home to one of the nicest stretches of beach in Varadero.
On the way back, we stopped at the Saturn Caves, which offered the chance to swim in the deep, cold waters of a beautiful cave before making the two-hour journey home.
Day Trip to Viñales
Another great day trip option is the lush Viñales region, just over a two-hour drive west of Havana. Viñales is primarily an agricultural area that grows a large amount of tobacco used in Cuban cigars. You'll also see fruit, vegetables, and coffee grown in the region.
The landscape is strange and beautiful and provides a great change of pace from Havana. We booked this day trip to Viñales through Airbnb Experiences and it was one of the highlights of our trip.
Our taxi driver (a Viñales local) took us out to the western mountains in a classic car where we met our guide, who was also from the area and was an English language student at the local university.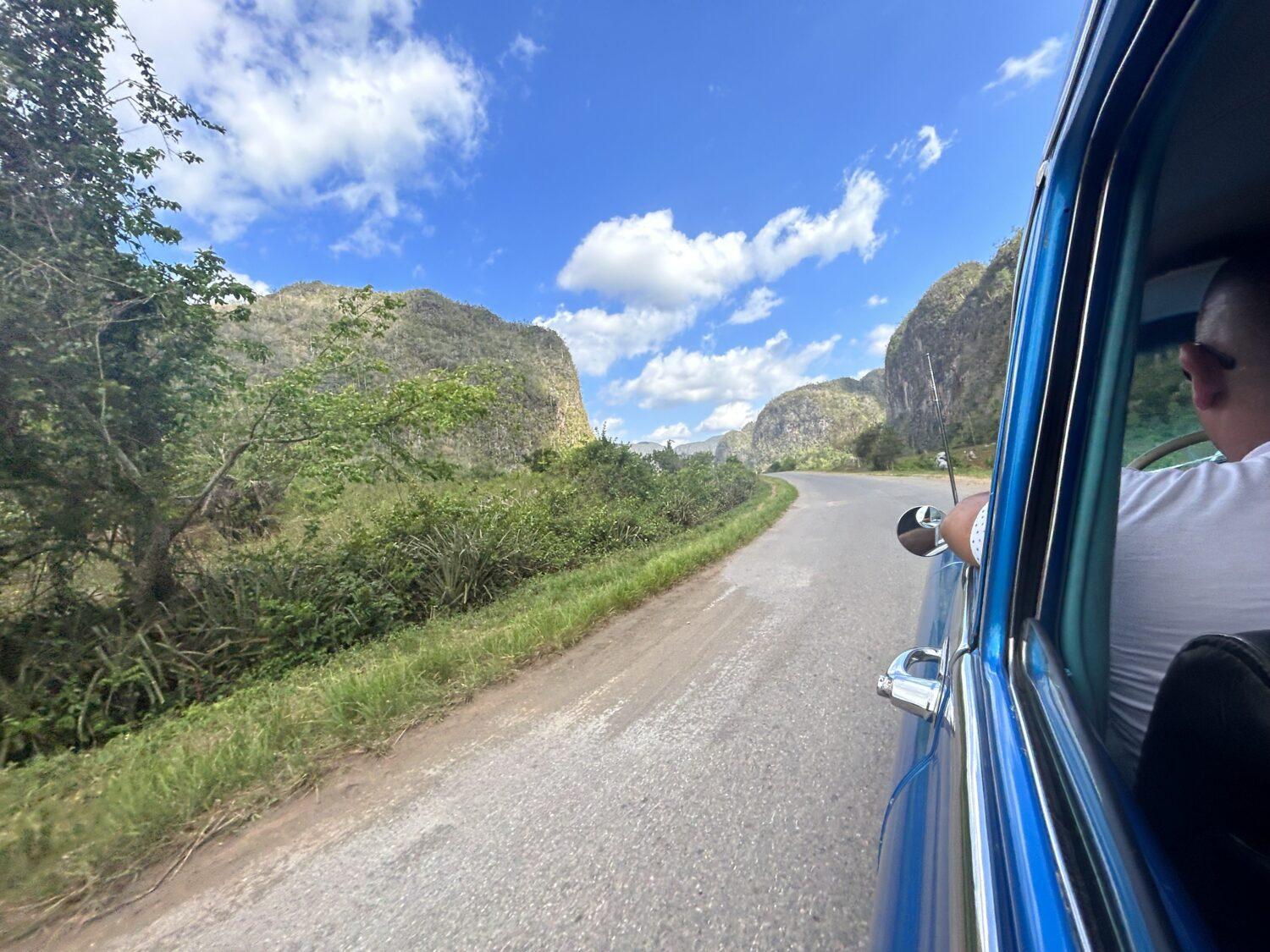 We took a tour of what's called the Indian Cave, which included several hundred feet of walking and then a boat ride out to the other side.
From there, we drove as far as we could into the Valley of Silence in Viñales before we switched to horseback to ride into a family tobacco farm in the countryside.
The experience was surreal. We learned about the process of farming tobacco, coffee, and honey, and we were shown how to roll cigars, the secrets of why the cigars from this region are the best in the world, and were given cigars to smoke and purchase if we desired. These are the best cigars I've ever had, no question.
When you think of Cuba, you probably don't think of the mountains, but the Viñales region is worth the drive.
Bottom Line
Havana is vibrant, but chill; energetic, but laid back. Havana and its surroundings contain multitudes and over the course of five days, it became one of my favorite cities in the world.
From amazing – and unbelievably cheap – food and drinks to some of the friendliest people in any place I've visited, Cuba deserves a place on your travel wishlist. While it involves a little bit of extra work, it's still relatively easy for Americans to visit Cuba, and it's absolutely worth it.