This guest post is written by Melissa Johnson from MLJ Vacay. Learn about MLJ Vacay's customized vacation planning services.
Austin, Texas should be on every traveler's list. It's the live music capital of the world, with a seemingly endless and ever-growing supply of restaurants and bars to fuel your visit.
And that means there's no shortage of options for every millennial's favorite vacation luxury: brunch. Need help narrowing down what to add to your itinerary? No problem.
Here are our must-add brunches for your upcoming trip to Austin.
Elizabeth Street Café
Just west of the South Congress (or SoCo) shopping strip, you will find this local gem.
A brightly colored café with a fusion menu of French and Vietnamese food, Elizabeth Street Café hits all the boxes for a brunch must. Not only do they serve brunch Saturday and Sunday, the cafe serves its breakfast fare seven days a week and offers a to-go menu. You know, in case enjoying brunch at your Airbnb is more your style.
It is important to note that reservations are only accepted for groups of eight or more, so you might face a wait during your weekend visits.
Thrifty Tip #1: Want to hit up a popular restaurant but prefer not to wait around? Plan your visit during on a less busy day or time. Why not brunch on a Tuesday?  You're on vacation, after all.
No matter when you decide to go, don't leave without getting something from their from scratch bakery. The Nutella eclairs are de-lish!
Hold Out Brewing
What's a brunch list without including the new kid on the block? Clarksville's Hold Out Brewing opened in 2020, during the lockdown and they have been a smashing success ever since. They're one of the best breweries in Austin, and trust us, the competition is stiff! While they're known for brewing amazing pales ales, they have a food menu that rivals their tap list.
When you come here for brunch, you'll find the most decadent French toast you've ever seen, perfectly priced smash breakfast burgers, and Instagrammable chilaquiles made with local ingredients. Reservations are not required, but helpful as this place can get quite busy!
The Brewer's Table
Update: This restaurant is now permanently closed. 
What's a brunch list without including the new kid on the block? Serving brunch since just late 2018, The Brewer's Table may be new but it is already a must come brunch time in Austin. This isn't exactly your ordinary brewery. While the outside may feel beer garden, inside The Brewer's Table it's all restaurant vibes. This is the perfect choice for your no-frills travel companions who will like the idea of "just grabbing a bite at a brewery."
Oh, and did we mention they don't just serve beer? $20 Mimosa carafes anyone?
Thrifty Tip #2: For any restaurant that offers reservations, always be sure to grab one prior to your trip. Create an account with OpenTable and you can collect points for going to your reservations that can later be redeemed for money off your meals!
Launderette
What's Austin without a little weirdness?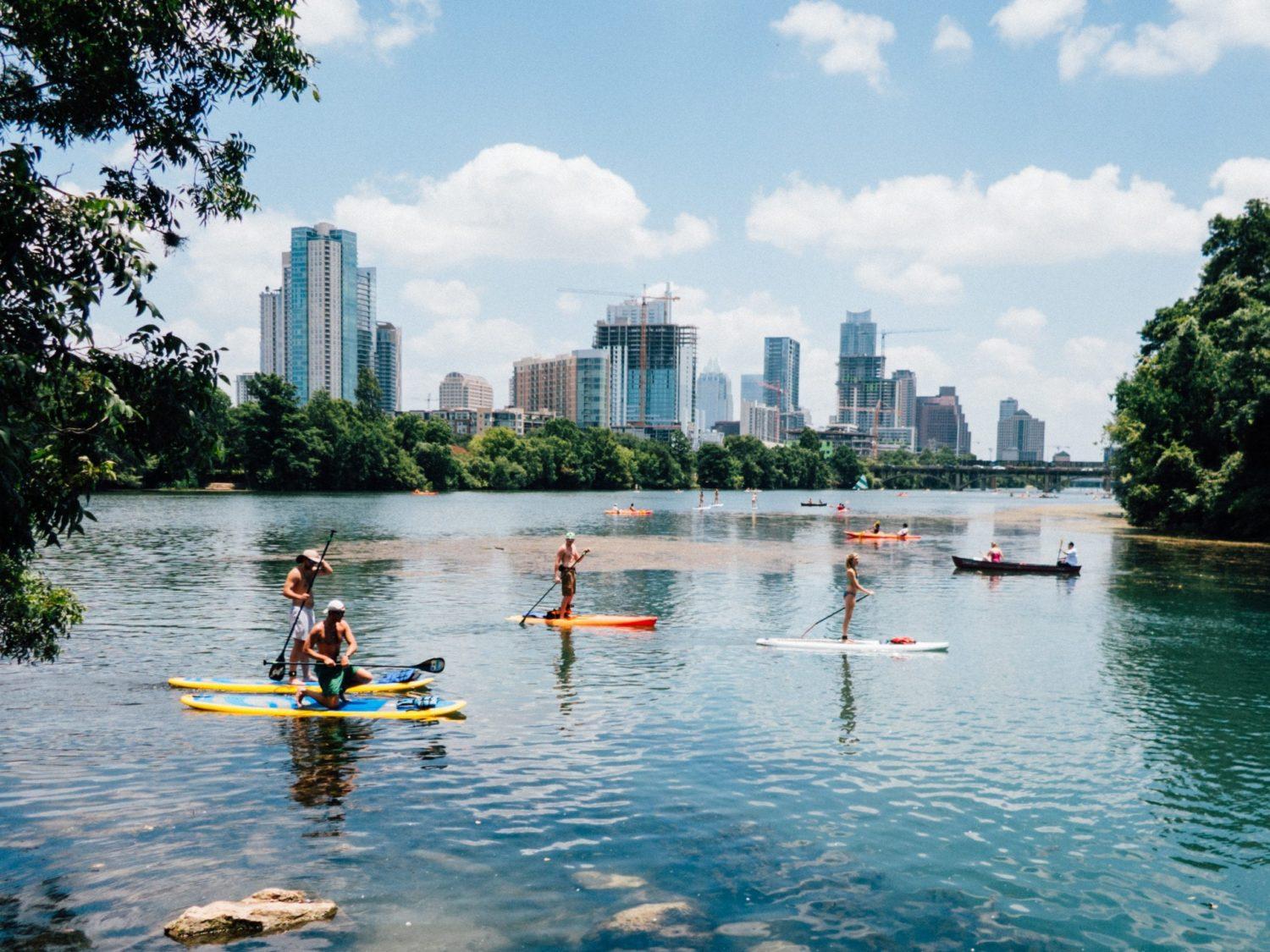 Located in a converted gas station/laundromat in trendy East Austin, Launderette is the perfect place to check the box of a unique vacay experience. But it's not just the kitschy setting that makes Launderette a must-visit. It's a popular foodie pick among Austin locals for brunch.
And while the word "foodie" may signal "$$$" to some, all brunch items on their menu are under $18! The Pork Shoulder Hash is calling our name.
Bottom Line
You can't go wrong in Austin for any meal, but the bounty of brunch options can be overwhelming. Start with some of these picks and you'll be guaranteed to kick off your morning – or, let's be honest, afternoon – in Austin on the right note.