The U.S. will soon impose even stricter COVID-19 testing requirements for international travel – including for fully vaccinated American citizens returning home from abroad – as the nation braces for the latest new Omicron variant, the White House has confirmed.
First reported earlier this week by the Washington Post, President Joe Biden's administration will require all international travelers to test negative no more than one day before flying to the U.S. – regardless of their vaccination status. Currently, fully vaccinated travelers can board their flights to the U.S. with a COVID-19 test taken up to three days before departure.
That will change next week, as everyone will need to take a test no more than a day before flying to the U.S. The White House is also extending the federal mask mandate on planes and in airports through March 18, 2022. And while a controversial proposal to require all travelers to quarantine for up to a week upon return didn't make it into the final proposal, the White House isn't ruling that out.
Here's a look at the changes on tap.

When Does It Take Effect?
Soon.
There isn't yet a published date, but the White House has said that the tighter timeline for testing will take effect "early next week." 
Look for even more details from the Centers for Disease Control and Prevention (CDC) in the coming days.
When Will You Need a Test?
No matter your vaccination status or citizenship, everyone flying to the U.S. from abroad will need a negative COVID-19 test no more than one day before departure.
Note that there's no 24- to 72-hour time window in place here, as is common with international travel restrictions in many other countries. For the U.S. entry rules, it's based solely on the calendar day to give travelers a bit more flexibility.
That means if you're flying back to the U.S. from a trip abroad at 2 p.m. on a Saturday, a test taken any time on Friday will suffice. Flying back on a Wednesday? A test taken Tuesday will pass muster. You get the picture.
You'll need to show your proof of a negative test to the airline at check-in – and perhaps again at boarding, too.

Testing requirements for international travel have been in place since January 2021. In October, the Biden administration extended that testing policy and also drew a distinction between fully vaccinated and unvaccinated travelers. Americans without proof of full vaccination needed to test just a day before departing to the U.S., while fully vaccinated Americans had a three-day window.
These stronger testing requirements will add another complication into international travel, forcing travelers into a narrower testing window in order to return to the U.S. and raising a potentially higher prospect of testing positive and being forced to quarantine abroad.
Read our tips to tracking down a COVID-19 test abroad!
Who Needs a Test?
Pretty much everyone traveling internationally will soon need a test in this one-day window.
Are you a fully vaccinated U.S. resident flying home from Mexico or Europe? You need a test taken just a day before your flight home. Not vaccinated yet? You need a test a day before departure. Not a U.S. citizen? You'll need proof of vaccination and a negative COVID-19 test taken just a day before flying to the states.
Travelers who have recovered from COVID-19 may get a reprieve from these testing requirements. While the latest revision to these rules hasn't been published yet, the current rules in place allow travelers who have tested positive and recovered within the last three months to bypass testing requirements.
Travelers who have already had COVID-19 can currently present documentation of their previous positive test result and a letter from a health care provider stating they have been cleared to travel.
Otherwise, only children under 2 years old are exempt from these testing requirements.
Will Rapid Antigen Tests Still Qualify?
Yes.
With just a one-day window to get tested before flying back to the U.S., eliminating rapid antigen tests from eligibility would have thrown a serious wrench in international travel – PCR test results can often take 24 hours or more to get results.
While the CDC hasn't yet published its revised rule for testing, a U.S. official briefing the press on the rules ahead of Thursday's formal announcement confirmed that the CDC will still accept rapid antigen tests.
"They came out on what we're doing, obviously, in their recommendation, which is to tighten the timeline and not necessarily the type of test," the unnamed official said, according to a readout of the call. "We are continuously looking and the FDA is looking at the efficacy of these tests against – of all tests – against the Omicron variant. And if we were to find that a test didn't work, we would certainly take it off our list of accepted tests for international travel.
"But, so far, we haven't seen that," the official added.
That decision ensures that travelers will have the option to take a speedy rapid antigen test to satisfy the new requirements. While the final details haven't yet been published, that should include select at-home testing kits.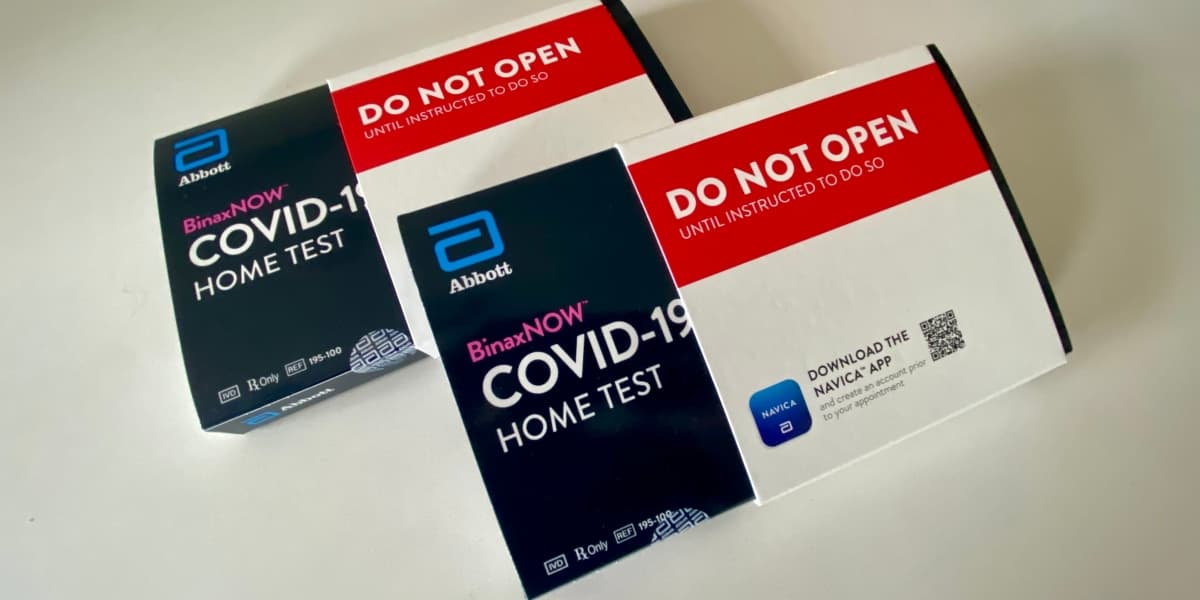 Read our review of using these at-home COVID-19 test kits for international travel!
Are Other Countries Making it Harder to Get In, Too?
Some are. But it depends on where you're going.
Entry restrictions are a patchwork around the globe, with different requirements for vaccination and testing (or both) that vary from country to country. And several countries have already tightened things up in light of the new Omicron variant.
The U.K. bolstered entry restrictions with additional testing and self-isolation requirements for all travelers. France, which has accepted fully vaccinated American travelers for months, is reportedly set to add a pre-travel COVID-19 testing requirement, too. Meanwhile, Israel and Morocco have paused all international arrivals for at least the next two weeks.
Expect plenty more changes in the days and weeks to come as countries around the world come to grips with the Omicron variant. That means you need to double- and triple-check the entry requirements for your destination as your trip draws closer.
Check our full country-by-country guide to international restrictions to see what you need to get in.
What About Self-Quarantining Upon Return?
The prospect of requiring all travelers to self-quarantine for a week upon returning to the U.S. from abroad raised alarm bells. While enforcing such a policy would be questionable, it surely would have put most international travel on pause.
Biden's administration was reportedly considering a post-return testing and self-quarantine requirement for all international travel. The White House has said that isn't happening … but it's clearly not ruling that out in the future.

"We're not announcing any steps on post-arrival testing and quarantine," a U.S. official said when asked by a reporter. "If additional measures are recommended, if additional measures can be implemented well and are effective, we won't hesitate to take them, but we're not taking them today."
Are There Domestic Travel Restrictions, Too?
For many months, the White House has been reportedly debating additional restrictions even for domestic flights, including pre-travel testing or vaccination requirements. Several high-profile public health experts have called for it.
For now, the Biden administration is focused solely on international travel.
"On domestic … the masking requirement is in place already, and, in fact, we will be extending that requirement from January to — extend it all the way until mid- March," a U.S. senior administration official said.
Read more: White House Will Again Extend Mask Mandate on Planes, Airports
Bottom Line
After an unpredictable 20 months of changes to international travel, even more changes are on the way as the nation pivots to its next battle in the pandemic.
Starting early next week, anyone flying to the U.S. from abroad will need a negative COVID-19 test taken no more than a day before departure. That's a significant change – especially for fully vaccinated travelers who have had a three-day window to get tested before flying home.