The *citi aa executive*  is American Airlines' top-tier card, with plenty of travel perks headlined by complimentary access to Admirals Clubs for cardholders – and potentially friends and family, too. But the card is set to get a major makeover … and a higher price tag.
As of July 23, the Executive Card's annual fee will jump from its current $450 to $595 per year. Adding authorized users – something current cardholders have long been able to do for free to share complimentary lounge access – will soon cost $175 for up to three additional users, and $175 per user thereafter. We expect current cardholders who renew any time after July 23 will pay the higher fee.
To help justify the annual fee increase, AA and Citi are adding a slew of new statement credits to save on travel purchases like select car rentals and Lyft rides. Cardholders will soon earn more AAdvantage miles on some purchases as well as an avenue to rack up Loyalty Points – the building block for AA status – even faster.
Looking for a new travel credit card? Check out our monthly list of the best card offers. 

Higher Fees for You & Authorized Users, Too
Starting July 23, the *citi aa executive* will come at a steeper cost.
The bank will officially raise the card's annual fee from $450 to $595 per year. And if you want to add an authorized user to your account, that'll cost you $175 more per year for the first three authorized users – then another $175 for each additional card after that.
This card has long been a bit of a hidden gem for its ability to get the whole family (and then some) into AA lounges thanks to the ability to add up to 10 authorized users for no additional fee – each authorized user got their own Admirals Club lounge access. But this once lucrative benefit will be cut from the card: It will soon cost at least $175 more per year to add some additional card members.
Still, adding a few authorized users could be worth it. These changes go hand-in-hand with some major changes to Admirals Club access.
Paying for an Admirals Club membership outright will now cost $850 or 85,000 AAdvantage miles per year – making this a much more affordable option if Club access is your goal. If you're looking for a day pass, those are still available … but the price is also going up to $79 or 7,900 AAdvantage miles.
New Card Benefits
It's not all bad news. In the world of travel credit cards, higher annual fees often mean new benefits are on the way.
Beginning July 23, the *citi aa executive* will be getting several brand-new new benefits and point earning opportunities to go along with the card's increased annual fee.
So what are you really getting with this card that could possibly make that higher $595 annual fee worth it?
A Bigger Welcome Offer
As a way to encourage new applicants to sign-up for the card – and be willing to take on a nearly $600 annual fee – Citi will be offering new card members a 100,000 AAdvantage mile welcome offer after spending $10,000 in the first three months of account opening. This offer is now expired and is no longer available.
Credits For Everyday Spending and Travel
To go along with the card's price hike, Citi took a page out of Amex's playbook and added a handful of new annual and monthly statement credits for different travel-related purchases. With up to $360 in new statement credits available each year, let's take a look at how it breaks down:
Up to $120 back on eligible Avis® or Budget car rentals every calendar year
Up to $120 in Lyft credits ($10 credit each month after taking three eligible rides)
Up to $120 back on eligible Grubhub purchases (up to $10 statement credit on each monthly billing statement)
Note that the card's monthly credit for Lyft is a bit tricky: It will only kick in after you've taken three rides for the month. This is different from Amex's Uber credits, which automatically hit your account in the form of Uber Cash on the first of each month.
Earn More Miles
In the past, this top AA credit card wasn't one you'd want to pull out for everyday spending. That's not exactly changing, but Citi and American have juiced earning rates on AA purchases as well as some other travel booked through their portal.
Here's what you'll get after these changes take effect July 23:
4x AAdvantage miles on up to $150,000 in eligible American Airlines purchases each calendar year. After spending $150,000, cardmembers will then earn 5x AAdvantage miles on eligible American Airlines purchases for the remainder of the year.
10x AAdvantage miles on eligible car rentals and hotels, only when booked through aa.com/cars and aa.com/hotels.
In a quick search, American's hotel and rental car prices appear to be largely inline with what you'd pay when booking direct or through other online travel agencies (OTA). That makes this a decent option for those without loyalty for a particular brand.
Loyalty Point Bonuses
Loyalty Points are the new currency for earning American Airlines status. And now Citi Executive cardholders have a path to earn even more of them.
Whether you're flying American Airlines (or a Oneworld partner airline) or swiping this co-branded AA credit card, you're earning Loyalty Points toward status. Generally, every $1 you spend on a co-branded credit card gets you 1 Loyalty Point. But as you rack up those points, you'll get a bonus as you hit certain tiers with this card in your wallet:
A 10,000 Loyalty Point bonus after reaching 50,000 Loyalty Points in a status qualification year.
Another 10,000 Loyalty Point bonus after reaching 90,000 Loyalty Points in the same status qualification year.
It's clear that AA has re-evaluated who their most loyal (and profitable) customers are and it's no longer the road-warriors spending days of their lives on AA flights.
Travel Protections
Another positive move for cardholders is that the Citi AAdvantage Executive Card will once again include some added travel protections in the event your trip goes awry:
Trip Cancellation & Interruption Protection
Trip Delay Protection
Lost Baggage Protection
Worldwide Car Rental Insurance
While the details of these benefits are still murky, the card will include protection if your trip is delayed, cancelled, or interrupted, if your baggage gets lost, or if you have an accident while driving a rental car. This additional travel insurance should put the card largely in line with the coverage offered by many of the other top travel credit cards on the market.


Learn more about the *citi aa executive*.
Longtime Benefits Aren't Going Anywhere
In addition to all of the new benefits, the card will continue to offer the following:
Admirals Club membership: The primary cardholder and authorized users will still get their own Admirals Club membership (along with two guests) but it will now cost $175 for the first three additional card members – and $175 more for each card after that.
Up to $100 credit on a Global Entry or TSA PreCheck application fee, now issued every four years so you can easily take care of your Global Entry renewal.
First checked bag free for the primary cardmember and up to eight companions on the same reservation, but only for American Airlines-operated domestic flights.
25% savings on eligible American Airlines inflight food and beverage purchases when using the card.
Enhanced airport experience offering priority boarding, priority check-in and priority screening on American Airlines flights for the primary cardmember and up to eight companions on the same reservation.
Related reading: How to Quickly Earn AA Miles and Why You Should
Our Analysis
These changes are a bit of a grab bag for both current and prospective cardholders.
On one hand, it always stinks to see a card's annual fee go up – and the cost of adding authorized users makes it even worse. That one-two punch is particularly hard to swallow as it guts the incredibly lucrative lounge access from this card. This has been one of the most underrated credit card perks of any card and for most people, this change will likely sting more than the increased fee itself.
But this price increase isn't a total shock. AA's biggest competitors, United and Delta, are charging $525 and $550 per year for their flagship credit cards, respectively. It was only a matter of time before AA followed suit.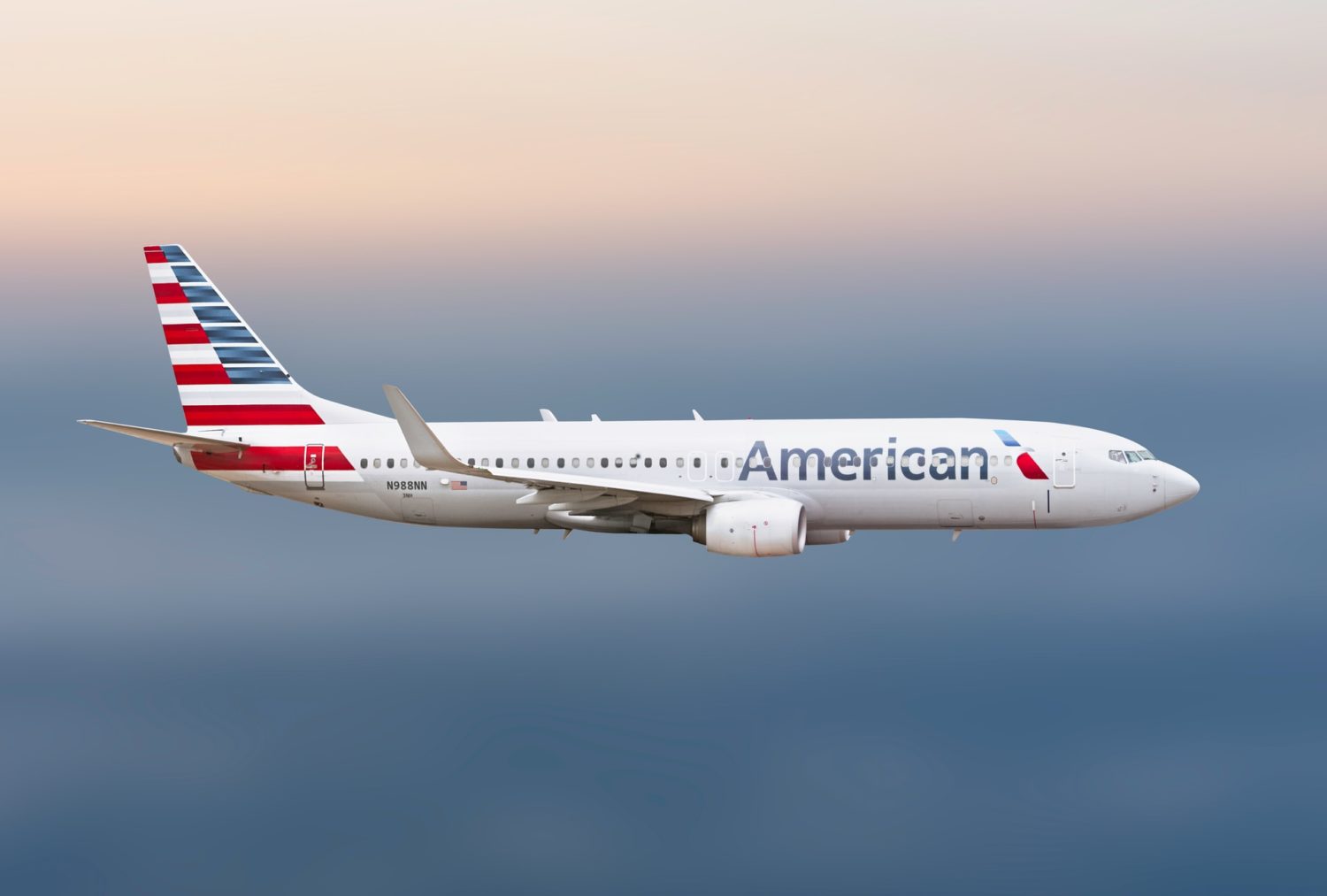 On the other hand, AA is adding some decent avenues to earn more AAdvantage miles (and Loyalty Points) as well as statement credits that will encourage cardholders to actually use the card – not just getting it for the perks. The new (though yet to be seen) travel protections could give travelers another reason to use this card: the peace of mind that travelers have come to expect with other top-tier credit cards.
At the very least, these card changes should make it possible to earn more AA miles. And that's always a good thing.
Read more: The 10 Best Deals We've Found Using AAdvantage Miles
Bottom Line
Big changes are coming to the *citi aa executive* on July 23, and that includes a significant hike to the card's annual fee. Some of these changes are a positive, like additional point earning opportunities, annual and monthly statement credits, and added travel protections. But others aren't as friendly, like the higher price tag and the new $175 annual cost for adding authorized users.
If you've been considering this card, make sure you do the math in order to determine if it makes sense to apply now before this higher annual fee kicks in … or if it's worth paying more to take advantage of a massive new bonus that's also coming on July 23.
Learn more about the *citi aa executive*.