Getting started with earning and using credit card points and airline miles is like learning to swim. At a certain point, you just need to jump in and start paddling.
But there are some major principles behind how this confusing world works that can guide you. I'm no expert, but I've gained my own set of insights over the years, booking trips for my entire family since our kids were babies – paid for mostly with points.
Here are nine things to know about points and miles to get you started.
1. Start Slow and Simple
Among the many sins of starting with points and miles, doing too much too fast is near the top.
Credit cards are serious business – and credit card debt is a serious problem in this country. So while jet-setting travel bloggers might flaunt a wallet full of credit cards, you're much better off starting with just one credit card until you get a handle on your travel goals and your own finances.
Use that one card to frequently rack up points month after month, year over year. And pick a card that allows you to cover plenty of travel expenses, from flights and hotels to even cruises or Airbnb rentals. While the benefits and comfort of a co-branded credit card from your favorite airline (think the Delta SkyMiles credit cards from American Express), they tie you down with one airline. Instead, go for a card that allows you to cover flights with any airline. We've got a few ideas.
If you're just starting out, you should start with Chase credit cards. And that's largely because the Chase Sapphire Preferred® Card is among the best cards for beginners. It gets you 60,000 Chase points after spending $4,000 within three months, and those points are good for at least $750 toward travel – on almost any airline, hotel, cruise line, etc. It also earns 3x points per dollar spent on dining purchases and 2x points per dollar spent on travel. And with an annual fee of just $95 per year, it's a great starting point.
You can keep things simple and redeem your points directly through Chase's travel portal, where each point is worth 1.25 cents toward travel. Or dip your toes into the world of Chase's transfer partners and get even more out of these points.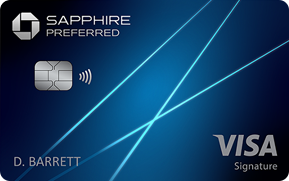 Click Here to get more information about the Chase Sapphire Preferred Card. 
The Capital One Venture Rewards Credit Card is another great starting point. You'll earn 75,000 Venture miles after spending $4,000 within three months, and earn 2x miles on every single purchase you make. And there's no easier way to redeem credit card points toward travel than with the Venture card: Just charge your flight, hotel, cruise, or Airbnb to your card, then go back and use the Purchase Eraser function to wipe the cost from your statement with points. Every point is worth 1 cent toward travel, though you might be able to do even better by transferring points to Capital One's partner airlines.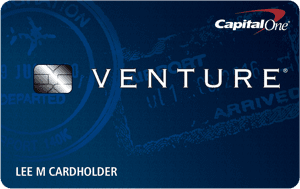 Click Here to get more information about the Capital One Venture Rewards Credit Card. 
This card also packs some other great perks, like a $100 credit that will cover Global Entry or TSA PreCheck – a fast pass through immigration or airport security.
Read our full guide to getting started with credit cards to earn points and miles.
2. Pay it Off!
Don't treat credit cards like a loan. If you don't have the money, don't spend it. And if you don't have the money, you shouldn't open a credit card to begin with.
This is the key to keeping your credit score in good standing so that, as your plans and skills evolve, you can continue opening new cards to earn more points. You never want to dig yourself a hole of credit card debt with sky-high interest rates. And any dime you pay in interest makes the points you earn less valuable.
Instead, do what I do: Treat your credit cards as if they're cash or a debit card. I'm always paying off the balance as soon as possible. Or just set your credit card bills to auto-pay!
3. Time it Right
Whether it's $500 or $5,000, most credit cards require you to spend a certain amount in a three- to six-month period to earn that big points bonus. And there's no point in applying for a travel rewards credit card if you can't make it happen.
We're here to help. While you might be able to hit that spending requirement just with your everyday spending and bills, it can require some foresight. As you just learned, it's not worth buying things you wouldn't otherwise buy just to earn points and miles. It's all about leveraging your normal expenses to earn points to travel more for less. And that can all come down to timing.
Time your credit card sign-ups just prior to any big purchases you have coming up. We've used new credit cards for planned purchases like house renovations, new furniture, or holiday spending. Save up the money you need for that big-ticket item, open a new card, charge the purchase, and then pay it off and earn the points. Do you pay a hefty tax bill every year? It could be worth paying your taxes on a new credit card – the fees generally aren't bad.
For example, we had been planning a major home renovation, including adding a deck, and had the cash to pay for it ourselves. At that time, we were planning a vacation to Hawaii. I smelled opportunity.
So rather than just paying for it upfront, my husband and I each opened one of the Delta SkyMiles Gold American Express cards. And we used those cards to buy the tools and supplies, easily hitting the minimum spend requirement to each earn a big welcome offer bonus. Then we used our savings to pay off the cards immediately.
We each used 30,000 Delta SkyMiles from those cards to book flights to Kauai (LIH) – paying just over $11 each! We used the points from another credit card to cover a rental car for the trip, then split an Airbnb with another couple. Win, win, win!
Read our guide to meeting minimum spend requirements for more ideas!
4. Understand Your Card's Benefits
The points and miles toward free travel aren't the only perks of a travel rewards credit card.
Most co-branded airline credit cards – like the Delta SkyMiles cards from American Express, for example – will get you a free checked bag on every flight you take. Better yet, the Delta card will get free baggage for up to nine total travelers on your reservation. When each bag costs at least $30 each way, those savings can be enormous.
Top-tier cards like the Platinum Card from American Express come with even bigger benefits. There's $200 in annual airline fee credits, another $200 toward Uber rides each year, $100 toward a Global Entry or TSA PreCheck application, and some unbeatable access to airport lounges across the world.
Many credit cards like the Chase Sapphire Preferred and Chase Sapphire Reserve also provide their own travel insurance and rental car coverage. Prior to booking a trip, look into what your cards actually cover. If one of your cards comes with these travel protections, it's worth booking with that card – and often makes the airline's upsell or a separate travel insurance policy unnecessary. These types of fees could otherwise really add up.
That's why we used Chase Sapphire Preferred when booking our car rental in Iceland. And even if you use Chase Ultimate Rewards points from your Chase card to cover your rental car or flight, those insurance policies will still kick in.
These perks can easily outweigh the annual fee to keep the card open. Speaking of annual fees and canceling cards…
5. Cancel the Card When You're Done – or Don't 
Canceling a credit card is a touchy subject.
While it might seem like common sense to cancel – fewer cards are better, right? – canceling an unused credit card can sometimes do more harm than good. That's because of the way your credit score is calculated.
For example, an unused line of $5,000 in credit is actually helping your credit score in two ways. It's helping your credit utilization ratio because keeping that card open puts more available credit to your name that you're not using. And it may be boosting your length of credit history, too – another factor in your credit score.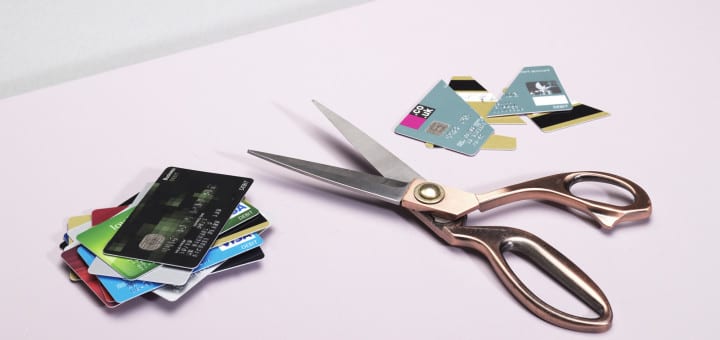 But no one wants to pay big annual fees, right? That's why we always tell people to do the math before canceling a credit card. If you're paying an annual fee for a card but not using its benefits, it may be time to cancel it. If you're getting more value out of those perks than you pay in annual fees, it's probably worth keeping open. And there's almost no reason to close a credit card with no annual fee.
Ultimately, it's a personal decision, and you may arrive at the decision to cancel. Whether you get to keep your balance of points or miles after canceling your card depends on what kind of card it is.
Read our guide on what happens to your points and miles after you cancel a credit card. And make sure you plan accordingly before canceling.
6. Stay Organized
Keep track of all your cards! Track your sign-up dates so you're not surprised when an annual fee hits your account. You can also track how long it's been since you've closed a card to know when you could re-qualify for a welcome offer bonus as a new member.
So how do you do it?
Travel Freely has a great free tool that can help. Otherwise, just build your own Excel spreadsheet with all this information to make sure you stay on top of everything. If, for some reason, you do get hit with a hefty annual fee you didn't want to continue paying, call that bank straight away and they may let you drop it and reverse the fee.
7. Watch for Extra Ways to Rack up Points
While there's nothing quite like the big welcome offer bonus of 50,000 or more points, you can keep earning points and miles. And you should.
Pay attention to your card's spending categories and the bonuses they can net you. For example, the Chase Sapphire Preferred earns 2x points on all travel and dining expenses. You may want to make that your go-to card for buying flights or restaurants – unless you have a better card like the American Express Gold Card, which earns 3x points on flights, 4x on restaurants, and 4x on U.S. supermarkets on up to $25,000 spent each calendar year (then 1x).
There's no card better for buying flights than the American Express Platinum Card, as it earns a whopping 5x points per dollar on airfare booked directly with the airline on up to $500,000 spent in this category each calendar year. Some cards like the Chase Freedom have rotating categories that can earn you 5x points. Hitching a ride with Lyft? Chase cards should be your go-to, as they now earn 5-10x on all Lyft rides.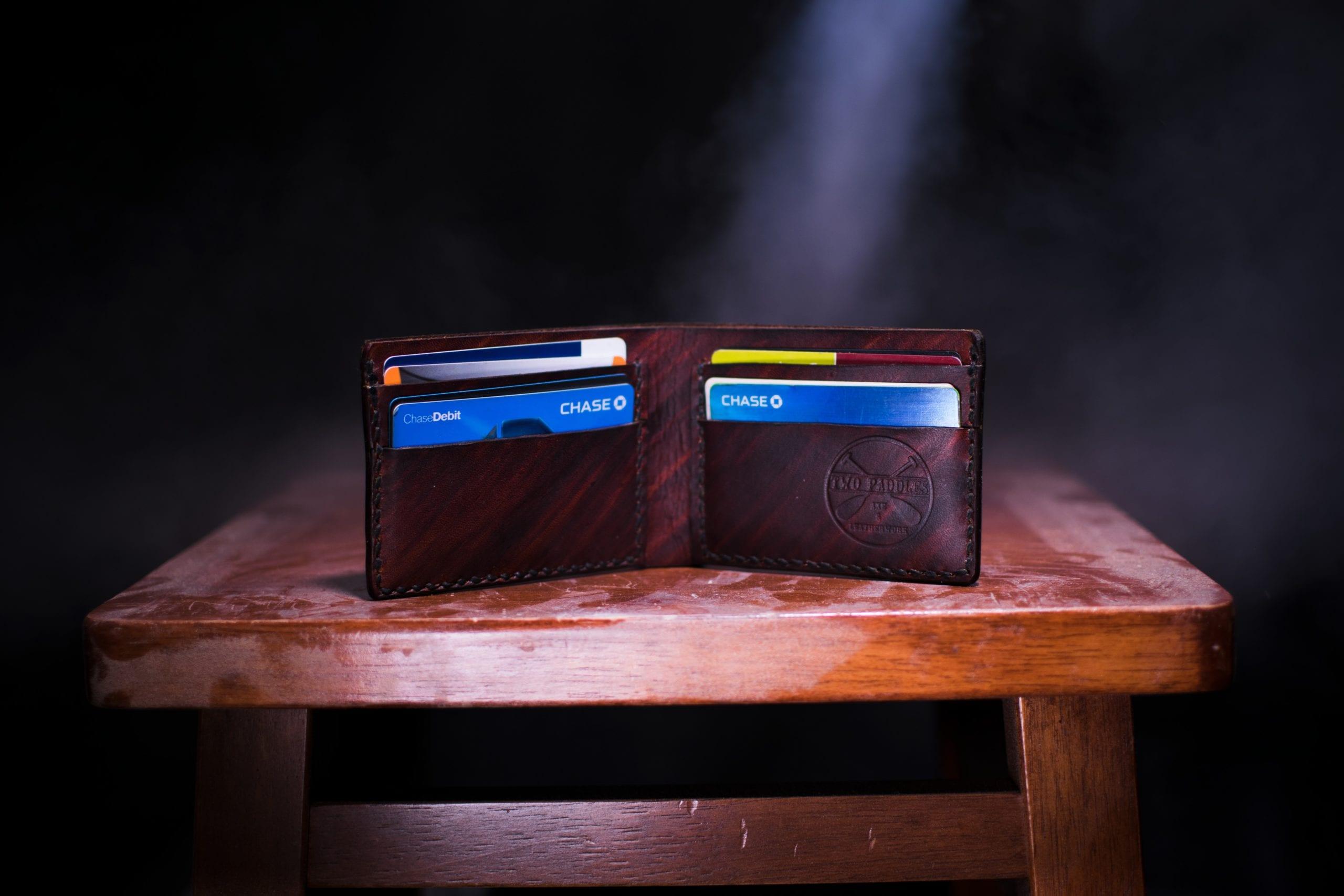 Is your head spinning? We don't blame you. Keeping track of the right card to use in each circumstance can feel daunting at first, but we promise you'll get the hang of it. And when you do, you can go even farther – and it goes beyond credit cards.
Doing some shopping? Make sure you're using shopping portals to earn bonus points on every purchase. This is an easy way to earn more points and miles on the spending you're doing anyhow. Use a site like CashBack Monitor to figure out the best airline or credit card shopping portal for each purchase.
Make sure you're using airline dining programs to earn bonus miles on your meals. Many airlines offer big bonuses for your first few trips to participating restaurants.
Delta has done more than perhaps any other airline to give you more ways to earn bonus SkyMiles. You can earn SkyMiles on Lyft rides, Airbnb rentals, Ticketmaster purchases, shopping, dining, and even if your checked bag makes it to the carousel late. Read our guide outlining all the best ways to earn SkyMiles. 
8. Take Advantage of Travel Bonuses and Credits
Ready to go next-level? You can earn cashback or bonus points on your travel – you just have to watch for it.
Chase and American Express have made this a reality with Chase Offers and Amex Offers. For example, Amex recently gave certain cardholders a $60 cashback bonus when spending $300 or more on Delta flights. There are regular Amex offers for bonus points when booking hotels in Las Vegas, too.
Premium travel credit cards take it even farther with annual travel credits. The Chase Sapphire Reserve gets you $300 each year, and it automatically kicks in for almost any travel-related purchase: flights, hotels, cab rides, parking fees, etc.
With top-tier Amex cards like the Amex Gold, Amex Platinum, and Hilton Aspire card, it's a bit different. You get between $100-$250 each year to cover airline fees. And while it's certainly more complicated than Chase's setup, it's still fairly easy to use these credits each year – and you should. Read our guide to getting the most out of your Amex airline credits.
Meanwhile, some co-branded airline credit cards will give you statement credits toward in-flight purchases, usually between $50-$100. You can typically use them toward checked baggage fees, seat assignment fees, food or drinks during the flight, and more. Take advantage of these credits: It's free money!
9. Team Up with a Spouse or Partner
Don't just default to adding your spouse or partner as an authorized user on your account. You could be leaving valuable points and miles on the table.
In almost every case, you can each earn the same welcome offer bonus on the same card … even within the same household. So whether you apply at the same time or stagger that spending, you could easily double your points-earning capacity this way.
Read our guide to some of the best credit card points and hotel programs for family travel that make it easy to combine forces with your spouse or partner.
Bottom Line
Credit cards can be your ticket to free (or drastically cheaper) travel. They can help you travel more – or more comfortably. But you still need to do it smart.
If you haven't already, check out the best credit card offers available this month. Start thinking about how you can use them responsibly to start traveling more with less.