Do you get that wistful feeling as you walk past the first-class cabin when boarding, eyeing the lie-flat seats? Yup, someday.
Business-class seats are typically way too expensive for the casual traveler. Either you would need to use up all your hard-earned miles, or fork over thousands of dollars. However, on rare occasions, you can fly lavishly for much less than you'd think.
Many Thrifty Traveler Premium members were first notified of this sale by TAP Air Portugal that almost seemed too good to be true. You could fly business class (lie-flat seats) from Boston (BOS) to Ponta Delgada (PDL) in the Azores for only $614 round trip!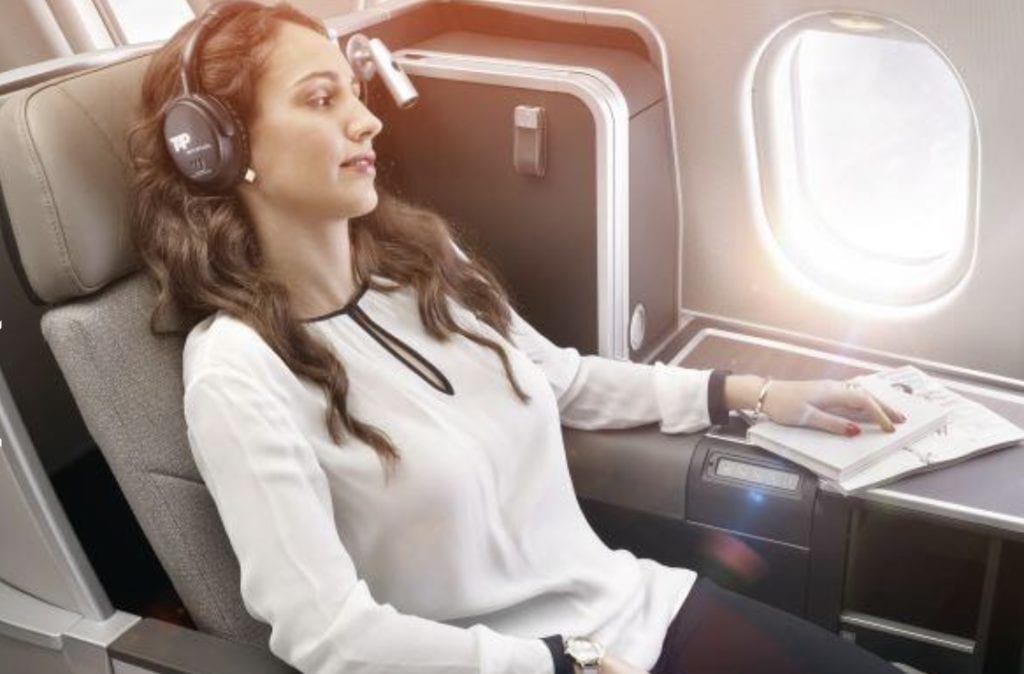 These insane business class fares were bookable all the way through June 2021. And while The Azores are part of Portugal which remains closed to U.S. citizens, hopefully, things will change by next spring.
When You See It, Book It!
These fares are no longer available at this low fare (they're now over $1500), which is why we always say: the hotter the deal, the shorter it lasts! Thrifty Traveler Premium members know this well: if there's a deal you can't pass up, book now and ask questions (or your spouse) later. Thanks to the 24-hour rule, you'll always have 24 hours to cancel the flight penalty-free. 
When this business class deal was live and sent to Premium members, it was searchable and bookable through Google Flights (our favorite flight search engine). We were stunned to see availability on this hot deal nearly weekly through June 2021!
Even if you don't live in Boston you could have still capitalized on this crazy deal. Several Premium members booked cheap positioning flights to get to Boston and take advantage of this deal. Because most business and first-class deals we find are out of major hubs, this is a great way to fly in style from any city.
Our Analysis
Flying on a lie-flat product across the Atlantic will normally cost you an arm and a leg. And a fare under $2,000 would be considered a great deal from the U.S. But a roundtrip fare for $614?! Wow.
There is no question: this was an outstanding deal. You'd be flying on a polished fleet of new A321-Neo's, so you'd be in for a smooth ride. Also, you'd have the privilege of first-class amenities including fine dining, drinks, priority boarding, two free checked bags, and of course your own lie-flat seat!
Oh, and the value doesn't stop after your cheap flight. The Azores are a beautiful grouping of nine islands in the middle of the Atlantic. Just a quick 5-hour flight from Boston gets you directly to Ponta Delgada on Sao Miguel Island.  Catering well to thrifty travelers, there is a wide variety of activities (mostly outdoors), accommodations are very affordable, and dining and drinks are friendly on the wallet as well.
Our Favorite Business Class Deals with Lie-Flat Seats
There is no doubt that this sale ranked high on our list of favorite business class deals. Here are some of our other top finds in the last few years:
[BIZ CLASS] Nationwide to Europe from $1683 (Xmas & NYE – Was: $5,000)
[BIZ CLASS + HOTEL] BOS & NYC to Paris / Rome from $1233 (peak summer – Was: $4,500)
[BIZ CLASS] Delta SkyMiles Flash Sale to Europe for 98k R/T (Was: $5,000)
[BIZ CLASS] NATIONWIDE to Italy from $1344 (Delta / lie-flat / Xmas – Was: $6,000)
[BIZ CLASS] Chicago to New Zealand & Australia for $1491 (2 trips in 1 – Was: $7,000)
[FIRST CLASS] Vietnam to USA & Canada from $987 (Cathay Pacific – Was: $13,500)
[BIZ CLASS] Los Angeles to Shanghai & Bangkok from $590 (Flying A350 – Was: $5,000)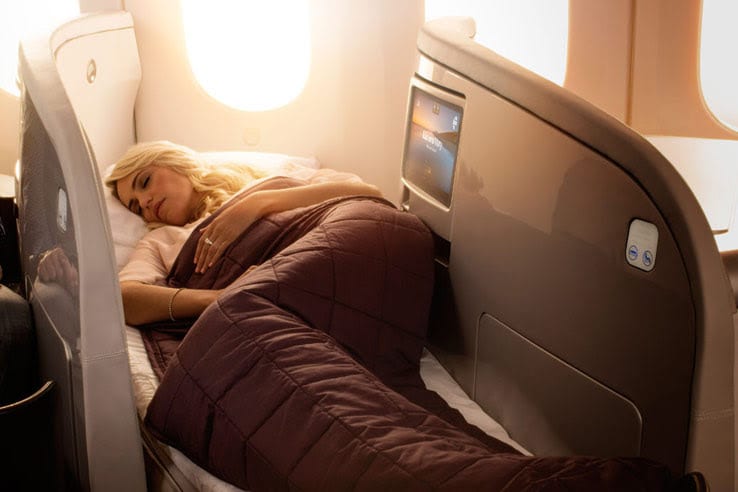 We don't see business and first-class cash flight deals as often as we find cheap economy fares. There simply is less incentive for the airlines to offer sales in their premium cabins. But – they're out there. And if you've always wanted to fly in a lie-flat seat abroad, a cheap flight deal saving you $4,000 (or more) on that experience is huge.
Bottom Line
Want to see exactly what it's like to fly in style? If you've been looking for a comfortable and affordable voyage across the Atlantic with your own lie-flat seat, this business class fare with TAP Portugal was an incredible option. Be sure you don't miss out on another deal like this and become a Thrifty Traveler Premium member today for only $5.99 a month! 
Lead image courtesy of Tap Air Portugal