The Azores has been listed as one of the top destinations to visit on various travel sites, and once you get there you will immediately know why. The Azores is an autonomous region of Portugal made up of volcanic islands located in the mid-Atlantic. They provide beautiful scenery, delicious food and so much more. In this guide, we highlight São Miguel, the largest island of the Azores, and some of the things you must do when you get there.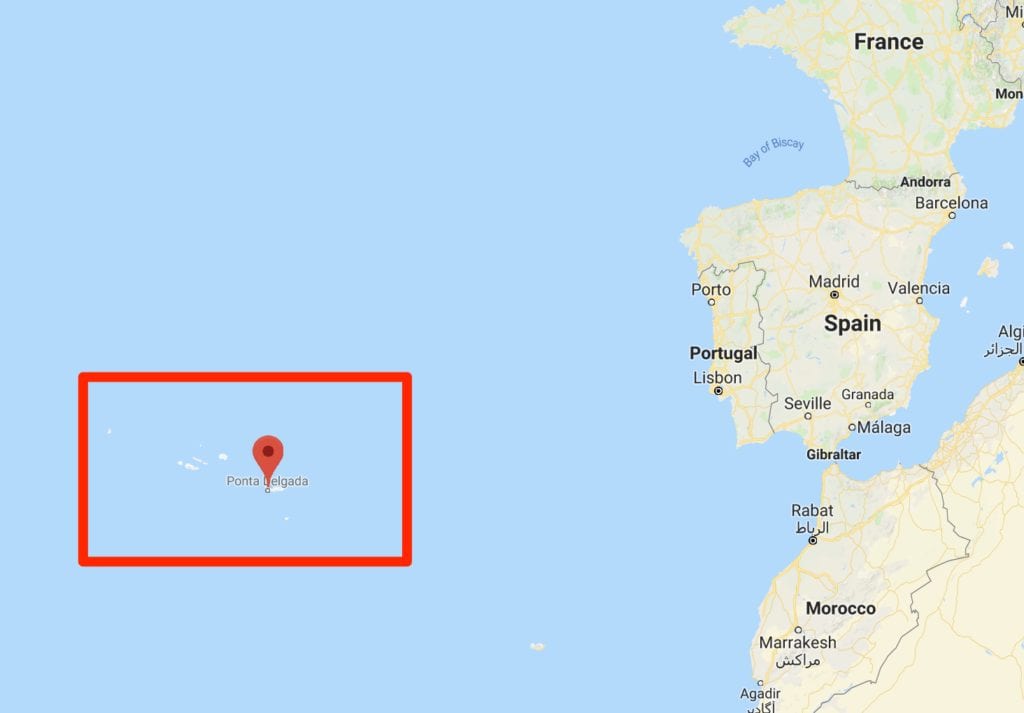 Read More: Make sure to check out our full guide on why you need to visit the Azores.
Getting to the Azores  
Before 2018, the only way to get to the Azores, located about 1,000 miles west of Lisbon, from the U.S. was via Azores Airlines via Boston Logan Airport (BOS). However, in May of 2018 Delta debuted their U.S. to the Azores route with flights between New York (JFK) and Ponta Delgada, São Miguel, Azores (PDL). But this route has now been suspended due to COVID and reduced flights from airlines. Hopefully this route resumes sometime in the future. 
Although roundtrip flights to the Azores can be spendy, Thrifty Traveler Premium has featured flight deals from the U.S. to the Azores for as low as $429! Not familiar with our premium service? See our guide on how it works. 
Not looking for a deal and just want to find flights? Use Google Flights to find the best itinerary to fit your needs.
Getting Around in Sao Miguel
You will want a car rental in the Azores. There are not car sharing services (like Uber or Lyft) available on the island and you will want to be able to get around and explore the island on your own schedule. Car rentals can be very budget friendly in the Azores. When you are making your booking, be sure to check if your car rental company requires an International Driver's Permit as our rental company did require it.
Thrifty Tip #1: See our guide on how to rent the cheapest car possible.
Thrifty Tip #2: If you know how to drive a manual, we highly recommend you rent one during your stay. Renting an automatic vehicle will be substantially more expensive. 
Things to do on São Miguel Island
Not sure if you'll be able to find an activity you'd love to do in the Azores? Don't worry as there is something for every kind of traveler. Want to hike? Looking to spend time on a beach? Want to try canyoning? Hoping to do a bike ride around the most beautiful bodies of water? São Miguel has it all.
Portas Da Cidade (City Gates) is one of the most iconic monuments in Ponta Delgada. The structure was built in the 18th century and is composed of three arches containing the city's coat of arms.
Sete Cidades
Sete Cidades is a massive volcanic crater spanning 3 miles across that has some of the most beautiful views in the Azores. There are many great hiking and biking trails in the area as well.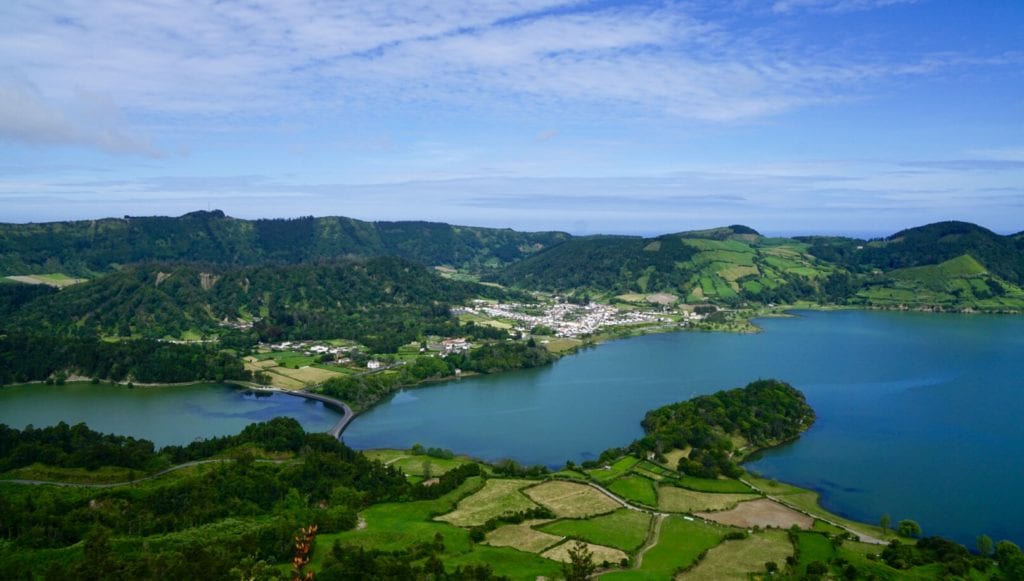 Beaches of Sao Miguel 
Check out one of the beautiful black sand beaches of the Azores. Some of our favorites include Baixa d'Areia Beach, Mosteiros Beach, and Praia de Santa Barbara. Looking to surf? Catch surf lessons at Praia de Santa Barbara.
Termas da Ferraria
If you are looking to enjoy the natural hot springs of Termas da Ferraria, be sure to go during low tide as high tide can make for some rough and dangerous waves. During low tide, the water will also be much warmer to give you that hot tub like feel.
Terra Nostra
This botanical garden also has many thermal baths and walking paths for your enjoyment. There is a small fee to enter the park, but it's well worth it.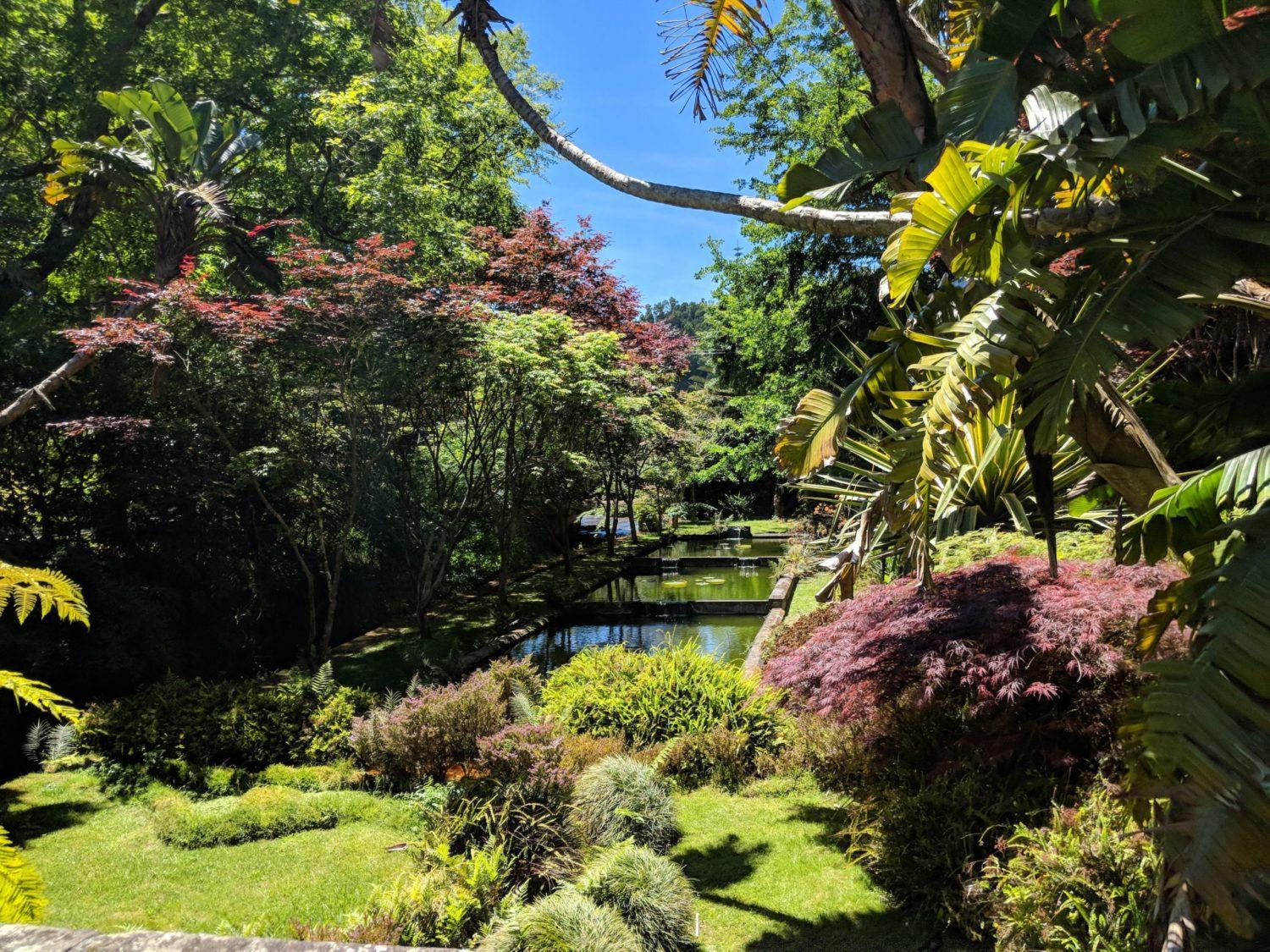 Nordeste
Nordeste is known for its beautiful scenery and is a top spot for hiking, biking, and canyoning. If you're looking to try canyoning, do it through a local excursion group.
Gorreana Tea Plantation
Take a free walking tour inside of Gorreana Tea Plantation and at the end of the tour enjoy a free sampling of some of their teas. Have some extra time? Do a short and easy hike around the plantation.
Hotel Monte Palace – Abandoned Hotel
When visiting Sete Cidades, you will see an old abandoned hotel at the top of the hill. This hotel often attracts tourists looking to take the perfect shot of Sete Cidades from the roof of the building, but be careful and enter at your own risk.
Restaurants to Check Out in Sao Miguel
One of the most surprising things about our time in the Azores was how cheap the food and drinks were. It wasn't hard to find beers for less than 2 Euro or a bottle of wine for less than 10 Euro. Food prices at almost every restaurant we visited were incredibly affordable as well. Looking for restaurant recommendations in Sao Miguel? Check out some of the following restaurants:
A Tasca

– Tapas Style

Tasquinha Vieira

– Seafood & Steaks

Bar Caloura

– Seafood

Alcides

– Steakhouse and Other Fine Meats

Casa Do Bife O Galego – Steakhouse
Restaurante da Associacao Agricola de Sao Miguel

– Steakhouse
One of my favorite menus was from A Tasca. Printed in a newspaper format it listed all of its offerings and provided a few stories about A Tasca and its history.
Lodging in Sao Miguel, Azores
Airbnb is a great option when staying on São Miguel Island in the Azores. We stayed at the URBAN Apartment right in the heart of Ponta Delgada and absolutely loved it.
Thrifty Tip #3: New to Airbnb? You can save $40 on your first stay by using our referral link.
Another fantastic option is the Azor hotel which is a member of Design Hotels. This is now a part of the Marriott/SPG portfolio. This can be booked for 25,000 Marriott points a night. It is also a category 4, so you are able to redeem your free night offered by any of the co-branded Marriott cards. A few members of the TT team stayed here during their trip to the Azores and said it was fantastic.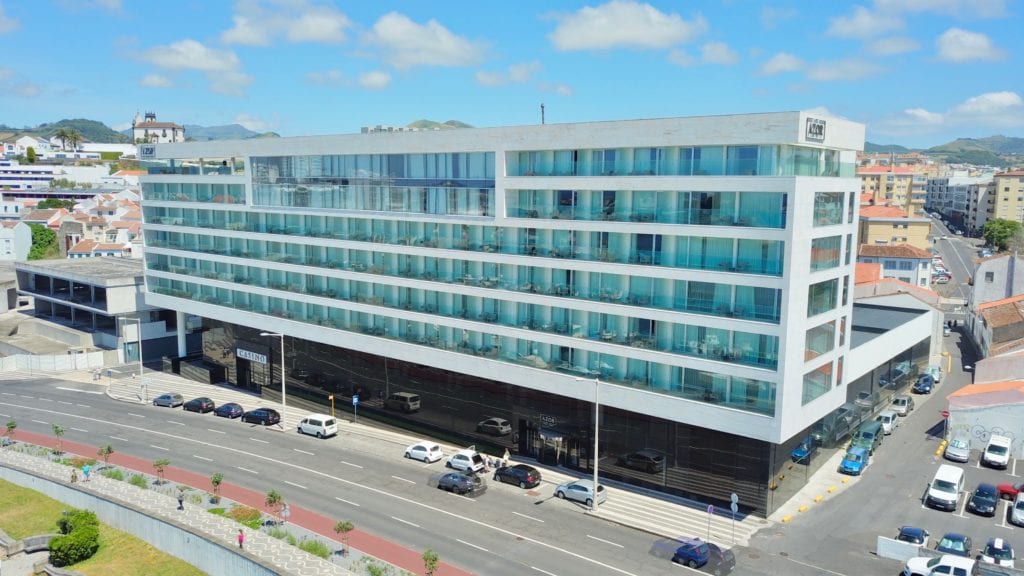 Bottom Line
The Azores is a very affordable destination that is incredibly beautiful. It seems largely unexplored by American tourists and was very unique to many other European destinations we have visited. Use our guide on your next trip to help you navigate the ins & outs of the island.