The jokes about airplane food write themselves at this point. They're generally so bad, money-hungry airlines have stopped serving them on all but long-haul flights.
I've had had some great meals on flights before, but airplane food is still generally airplane food. But after stepping off a business class flight on Japan Airlines from Chicago-O'Hare (ORD) to Tokyo-Narita (NRT), that story is broken.
This wasn't just "good for business class" or "outstanding for a meal on an airplane." I had legitimately one of the best meals of my life on Japan Airlines, and I can still hardly believe it.
The Meal of a Lifetime
Everything about Japan Airlines, from the service to the decor, is quintessentially Japanese. We'll have a full review of the flight in the coming days, but it's safe to say that extends to its business class menu.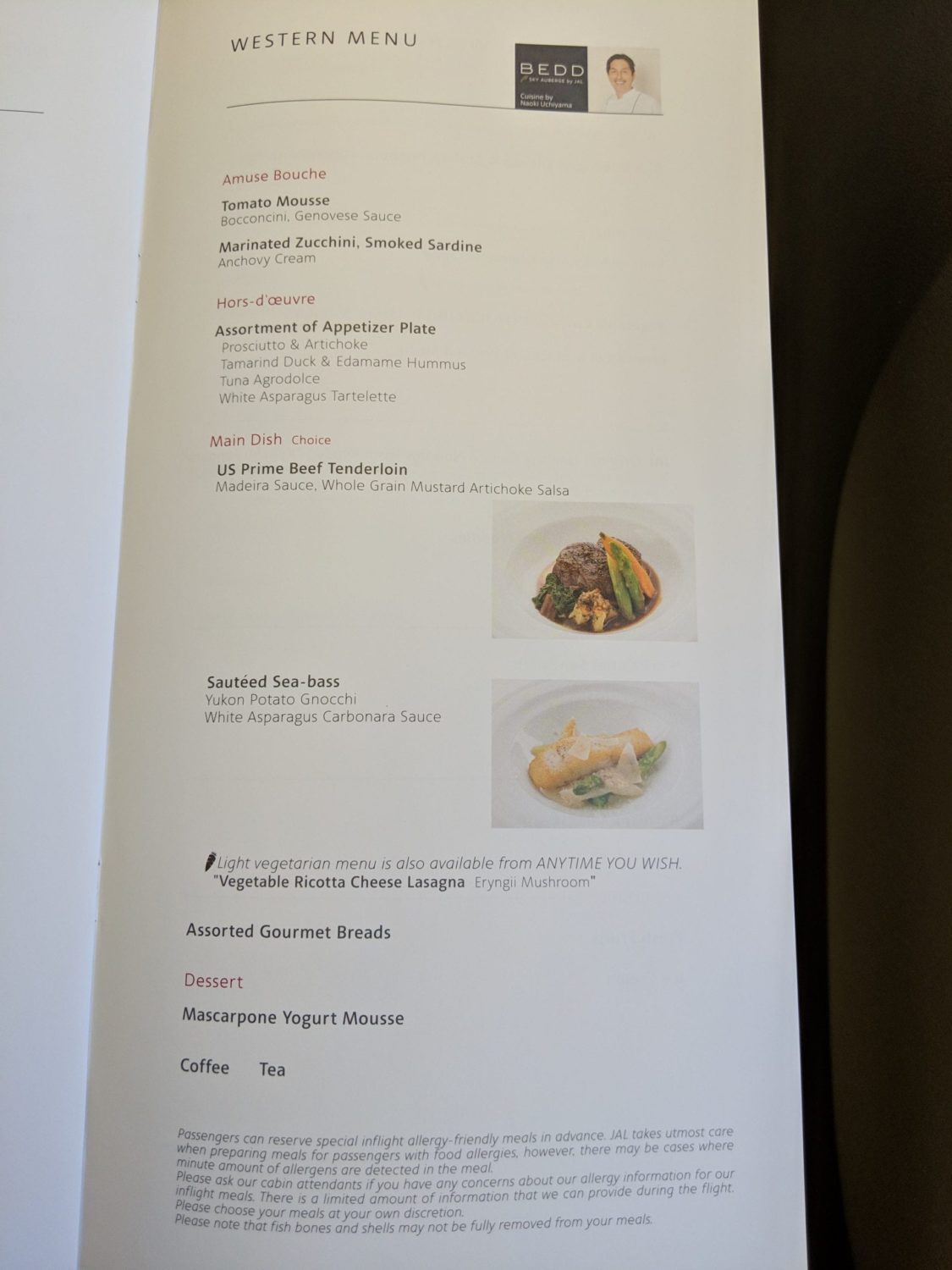 And while I'm sure the Western meal options were also great, as far as I'm concerned, if you order anything other than the Japanese Menu, you're doing it wrong. You're on Japan Airlines, after all.
Just to give you a sense of how good this meal was, I'm actually not a huge fan of Japanese food. Sure, I like a fresh cut of sushi as much as anyone. But Japanese food typically lacks the vibrancy and spice of Vietnamese cuisine or Thai food that I crave.
So I went into the flight with mid-level expectations. And, well, you can guess how that went. I had a similar Japanese meal on a flight from Singapore (SIN) to Los Angeles (LAX) on Singapore Airlines – the world's #1 ranked airline. This meal on Japan Airlines blew it out of the water.
Things kicked off with a two-dish amuse bouche: bocconcini cheese (think mozzarella) over a tomato mousse with a dash of pesto, along with a shrimp and marinated zucchini concoction sprinkled with bread crumbs and laid over an anchovy cream. They were perfect three-bite snacks to start the meal, served on a small cast iron tray.
The full meal itself was divided into two portions. The first course of cold selections – called irodori gozen – was an absolute home run. This box set was bursting with flavor, dish by dish.
And while you can reference the menu for a full description of each small dish – Chinese cabbage rolls stuffed with chicken in the top left, bamboo shoots and eel in the bottom left, octopus steeped in a vinegar sauce on the bottom right – why bother? It's a testament of a truly incredible meal when you can't stop – even when you're not exactly sure what it is you're eating.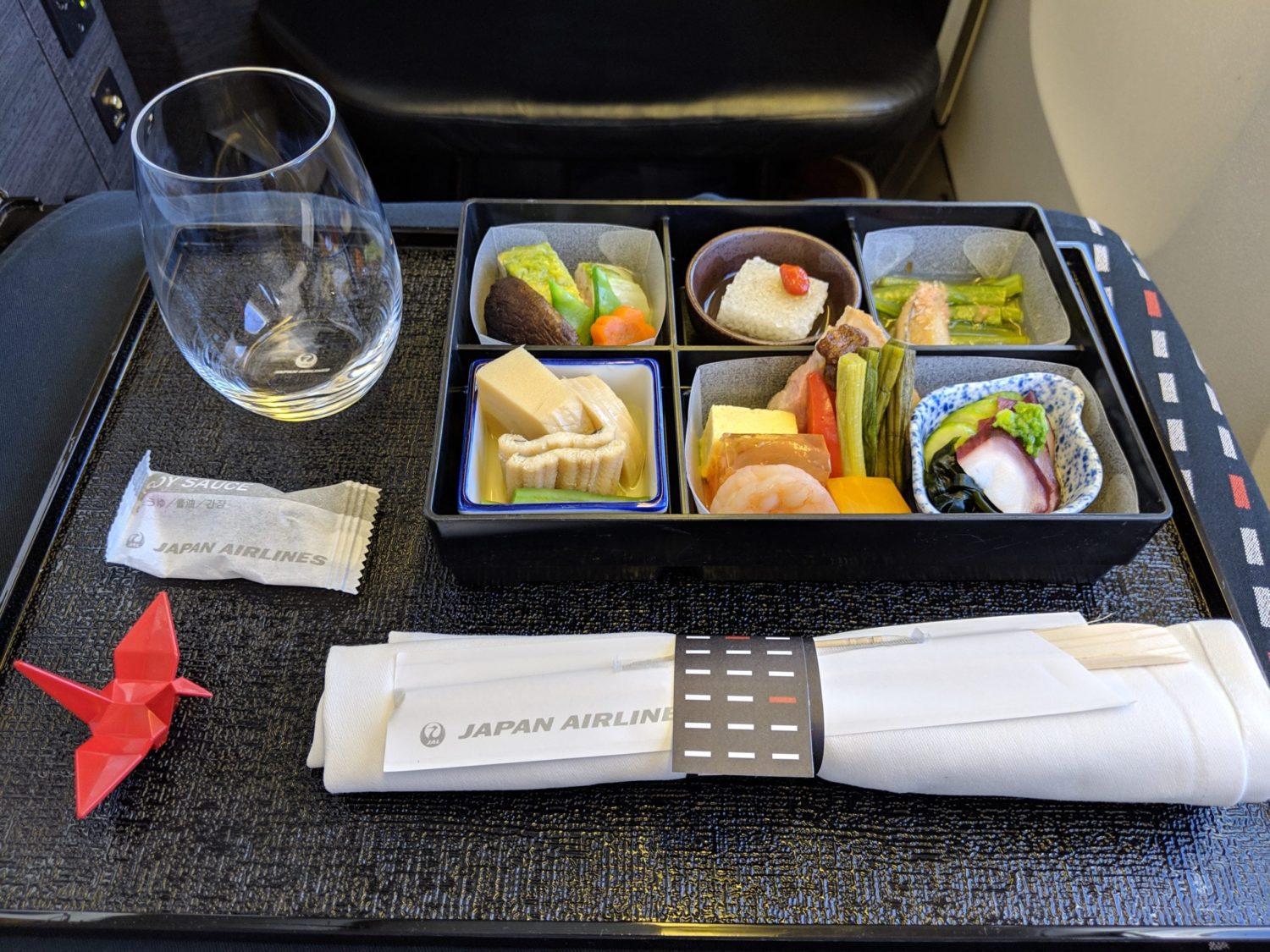 After the first course, I wondered how the second course – the hot course called dainomono – could possibly live up to it. Well, it's a good thing the engines on the Boeing 777 are loud. Otherwise, some of my neighbors would have heard some expletives as I tucked in. And if you can't tell from the picture, I tucked in quite a bit.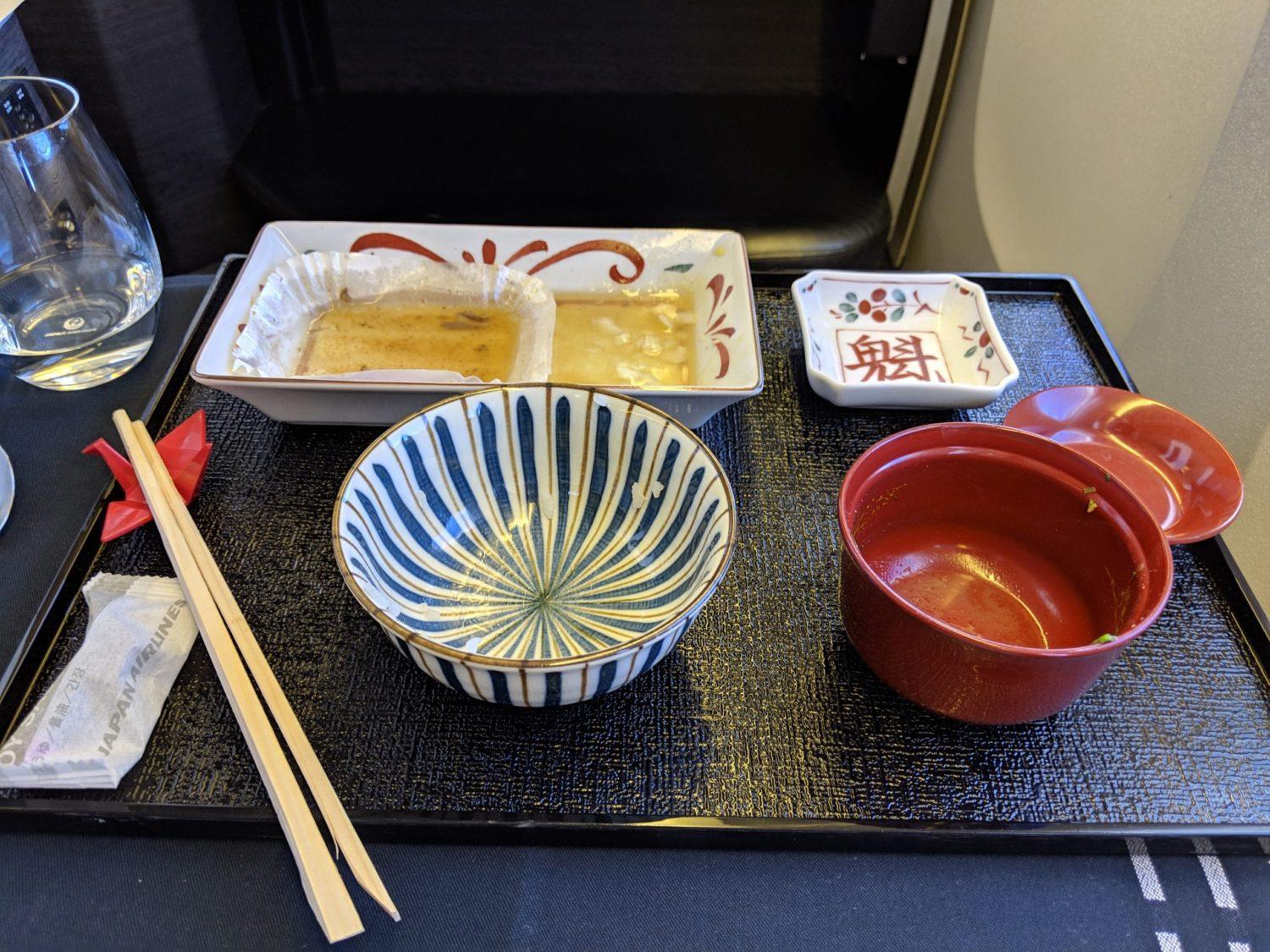 The beef was tender and flavorful. The rice and vegetables were all perfectly cooked – no easy feat at 36,000 feet. The halibut steamed in sake was somehow both steeped in flavor yet flaky. And the crisp pickled vegetables on the side were a perfect way to break up the rich main course.
And finally, there was dessert. I'm picky about sweets (ask my wife), so it takes a great dessert to truly impress me. The mascarpone yogurt mousse with cherries and a sprig of mint was a perfect finale for the meal. It was the exact combination of light yet sweet that I wanted.
And throughout it all, the flight attendant working my aisle delivered picture-perfect service. Inaba constantly had a smile on her face as she dropped off and picked up each course. She always checked on what I thought of each course (if the empty trays weren't evidence enough) and offered more. And she was quick to recommend a great Japanese sake to accompany the meal.
At least a dozen times throughout the meal, I shook my head in disbelief. How could a meal at 36,000 feet be this good?
I'm not paid by Japan Airlines, but I'm not sure anyone could pay me enough to sing this kind of praise. Bravo, Japan Airlines, for an incredible meal.
How to Book Japan Airlines Business Class
Not every meal in business or first class will be this good. Heck, odds are that not every meal on Japan Airlines will be this good.
But whether it's good or great or excellent, the upgraded food is just one of many reasons why a business class ticket may be worth the splurge. And my meal just underscores what a tremendous deal it is to use American Airlines miles to fly Japan Airlines from the U.S. to Tokyo.
No matter which U.S. gateway you're flying from, it costs just 60,000 AAdvantage miles for the one-way flight to Tokyo-Narita (NRT) or Tokyo-Haneda (HND).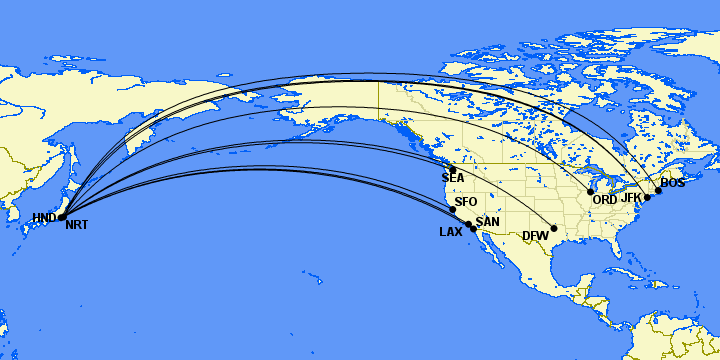 The AAdvantage Aviator Red World Elite Mastercard currently has an outstanding bonus. You can earn 60,000 AAdvantage miles by making a single purchase – no matter how much – and paying the card's $95 annual fee. That means you could buy a pack of gum, pay the fee and have enough miles to fly to Tokyo in business class.
But you could also open the Citi AAdvantage Platinum Select World Elite Mastercard. With an enhanced welcome bonus, you'd earn 50,000 AAdvantage miles after spending $2,500 in the first three months. The card's $99 annual fee is waived in the first year.
Either way, both of these cards can get you to Tokyo easily. And given the quality of this meal, it should be on the top of your list.
Bottom Line
Even flying first class, a great meal on a plane is worth celebrating. But if my flight was any indication, the food onboard Japan Airlines' business-class deserves its own parade. If you want to eat restaurant-quality food while making the trek to Tokyo in your own suite, Japan Airlines fits the bill.