Any airport lounge is great, but some airport lounges are better than others. And that's especially true when it comes to Delta Sky Clubs.
Back in June, Fort Lauderdale (FLL) got a major upgrade with a brand new Delta Sky Club as part of an ongoing $153 million modernization project to update Terminal 2. The lounge is currently the newest lounge in Delta's entire Sky Club network.
On a recent visit, we had a chance to check out the new Delta Sky Club, and it doesn't disappoint. With modern decor, floor-to-ceiling windows, artwork from local artists, and other great features, it reminds us of a lot of other refreshed Delta lounges like the new ones in Phoenix (PHX), Washington D.C. (DCA), Austin (AUS), and more – a step above your typical Sky Club.
Read on for our full review, and why we think the new Delta Sky Club Fort Lauderdale is among the best in Delta's network.

Getting into the Delta Sky Club Fort Lauderdale
Like all Delta Sky Clubs, there are a few ways to get into the lounge.
The easiest way is with the Platinum Card® from American Express – and not the co-branded Delta version.
This card opens more lounge doors than any other travel credit card on the market. So long as you're flying Delta that day, you can just show your Platinum card and your boarding pass, and get in. You can bring additional guests, but it will cost you: After a hike in February 2023, each guest costs $50.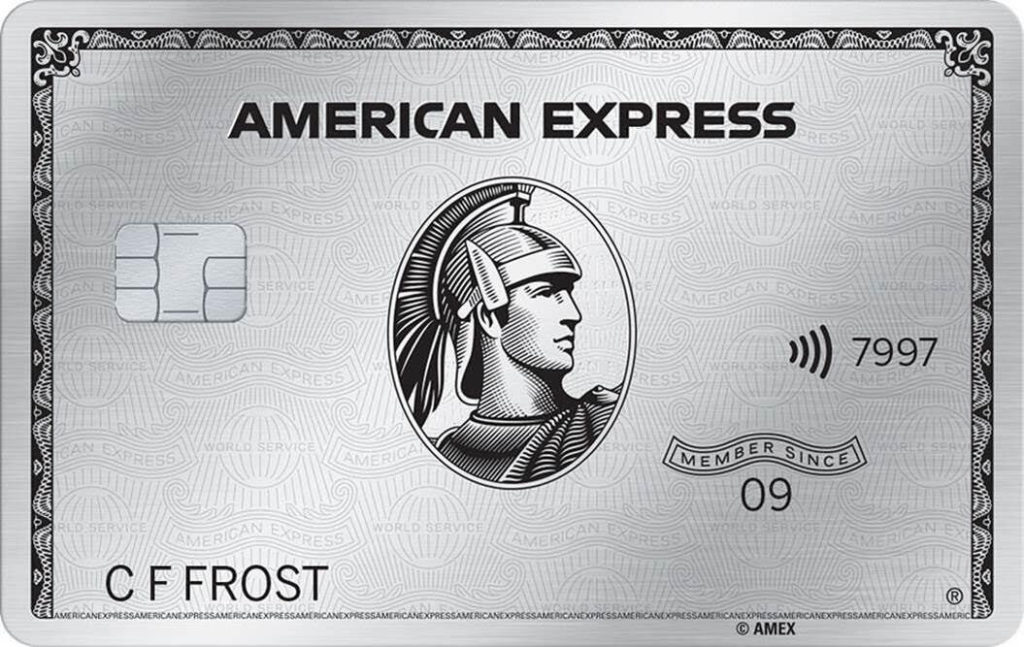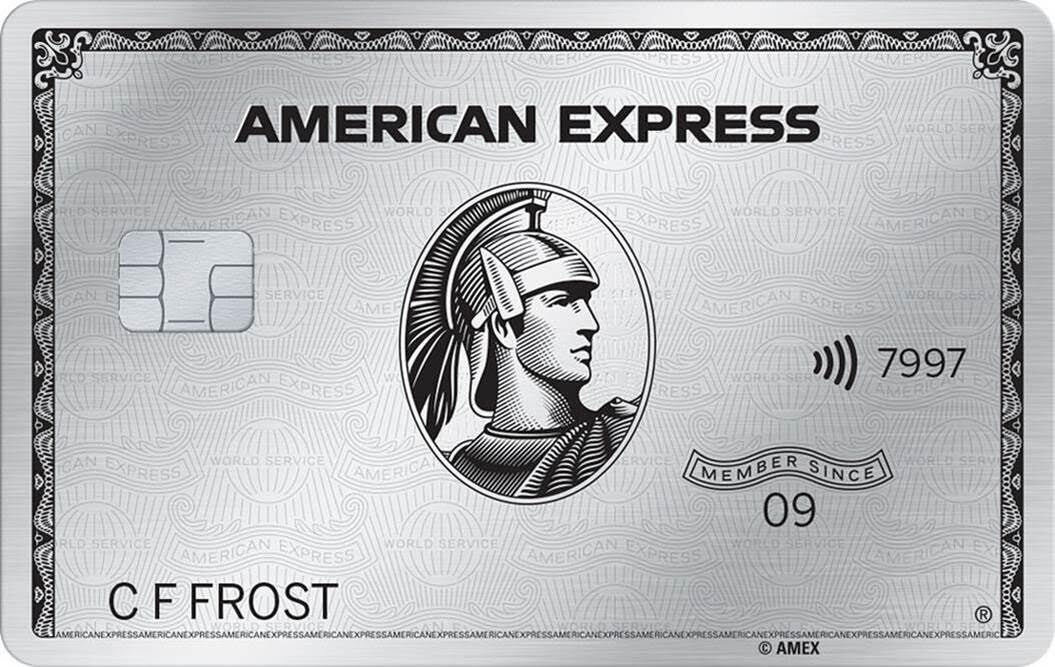 Click Here to learn more about the Platinum Card® from American Express.
You can also get into the Sky Club for free if you've got Delta's top co-branded credit card, the Delta SkyMiles® Reserve American Express Card. Much like the Platinum card, you can enter any Sky Club for free so long as you're flying Delta that day. Reserve cardholders also get two, one-time guest passes. After that, you'll have to pay $50 per guest, too.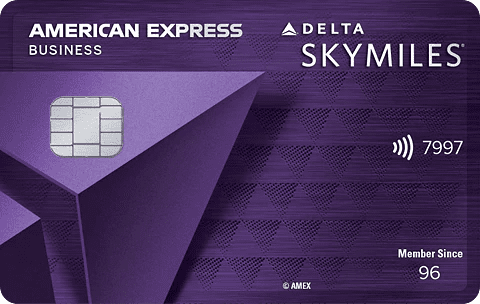 Click Here to learn more about the Delta SkyMiles® Reserve American Express Card. 
And even cardholders with one of Delta's lesser co-branded cards can get in – for a fee. If you've got the Delta SkyMiles® Platinum American Express Card, you can enter any Delta Sky Club when you're flying Delta that day by paying $50.
Unfortunately, flyers with the Delta SkyMiles® Gold American Express Card can no longer buy their way into the Sky Club. No matter which card you have, you need to be flying Delta that day to get in. 
Read more: How to Access the Delta Sky Club
Lounge Location
The Fort Lauderdale Sky Club is located in Terminal 2 next to the gate information center near gates D1 to D4.

As part of the ongoing terminal modernization, there are a number of updates still underway, including a brand new Sushi restaurant, and a new Starbucks directly across from the Sky Club.
You'll enter the Sky Club on the ground level, but the lounge itself is built above on the mezzanine level – you can get up there via an elevator or a flight of stairs. As soon as you step foot into the entryway, you'll notice the new touches and the updated, modern design.
You'll find two check-in desks staffed by Delta employees as well as two self-service kiosks in the reception area. According to the lounge attendant, the Fort Lauderdale (FLL) Sky Club is only the second Sky Club to get these self-service kiosks. They were also added to the Salt Lake City (SLC) Sky Club after a recent renovation.
Being it was my first experience with these, I wanted to give it a try. I simply scanned my boarding pass, and since I have my Platinum Card® from American Express Card saved to my Delta account, it recognized my Sky Club access. I was on my way.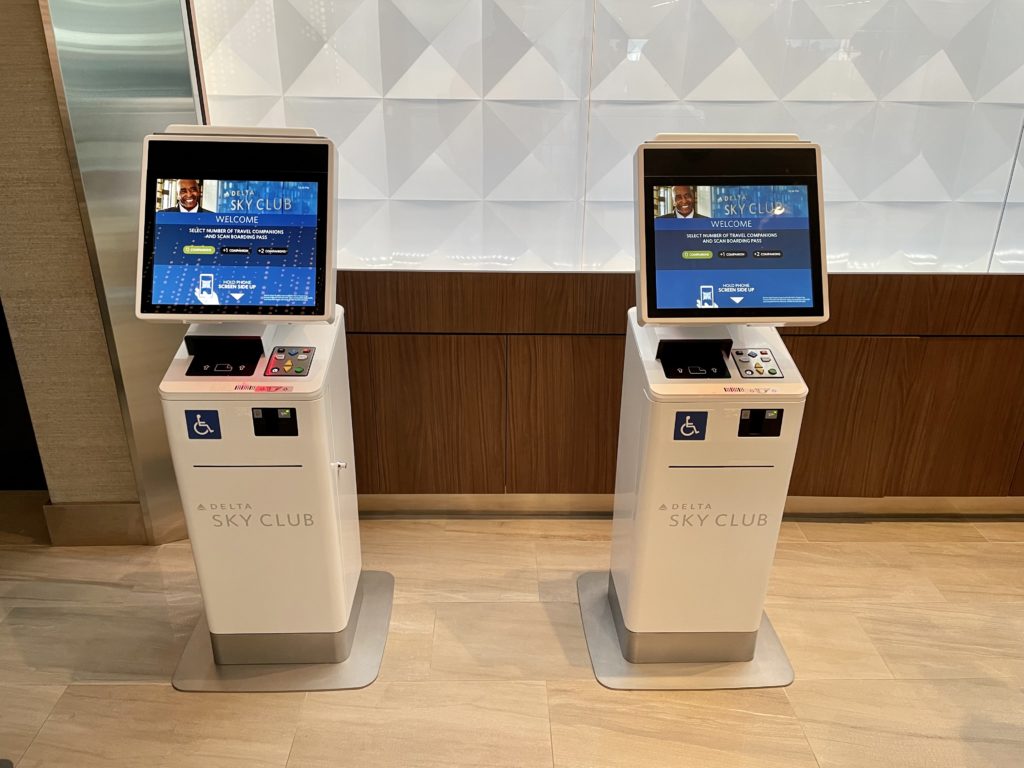 The Delta Sky Club Fort Lauderdale Lounge
The Delta Sky Club Fort Lauderdale is open daily from 4:15 a.m. to 8:45 p.m. And even though the lounge is only 8,000 square feet (compare that to the 25,000 square foot flagship lounge in Atlanta), it is laid out well and never felt crowded during our visit.
The Sky Club seats 180 guests which, according to Delta, is nearly 50% larger than the old Sky Club it replaced. And while the space isn't the largest Sky Club I have ever been in, the design is smart and the space is utilized well.
Upon entering the lounge at the top of the stairs, you'll have a view of the terminal below as well as a number of seating options.
Notably, almost every seating area we came across had access to charging ports to keep electronic devices powered up and ample tabletop space to enjoy both food and a drink.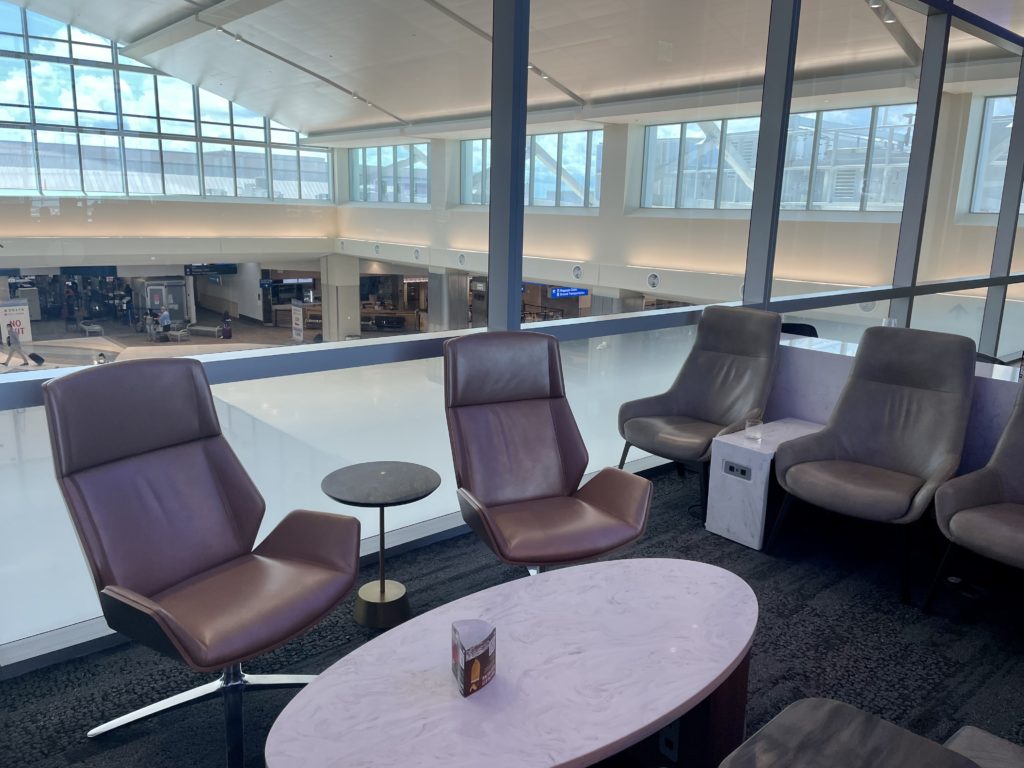 In the main area of the lounge, you'll find more seating options centered around an elongated sofa-style seat. On either side of the bench, you'll find the bar on one side and the food station on the other.

Keep walking towards the wall opposite the terminal and you'll get a sweeping view of Delta's gate area, as well as some great views of the tarmac.

Perhaps one of the coolest features of the Fort Lauderdale Delta Sky Club is the artwork created by local artists from across the region, which you'll find throughout the space.


It all emits a very Floridian vibe and helps tie the modern design elements of the space together. Throughout the back hallway where you will find the restrooms, there are even profiles of some of the artists who have created work for the lounge.
Food & Drink
When it comes to the lounge's food and drink offering, the complimentary options you'll find are similar to many of the other Sky Clubs throughout Delta's lounge network. Generally speaking, both the food and cocktail list will have a little bit of local flair.
Due to local guidelines, the Fort Lauderdale Delta Sky Club was one of the first to reintroduce serve yourself hot food offerings. Throughout the height of the pandemic, this was suspended at all Sky Clubs. Depending on where you are, you still might have your food served by a lounge attendant.
I tried out the "Cuban Style" beef picadillo, and it was quite tasty. But there was also a homestyle chicken noodle soup and garlic mashed potatoes.
In addition to the hot food offerings, there were a number of cold pasta salads, fruits, salads, and hardboiled eggs.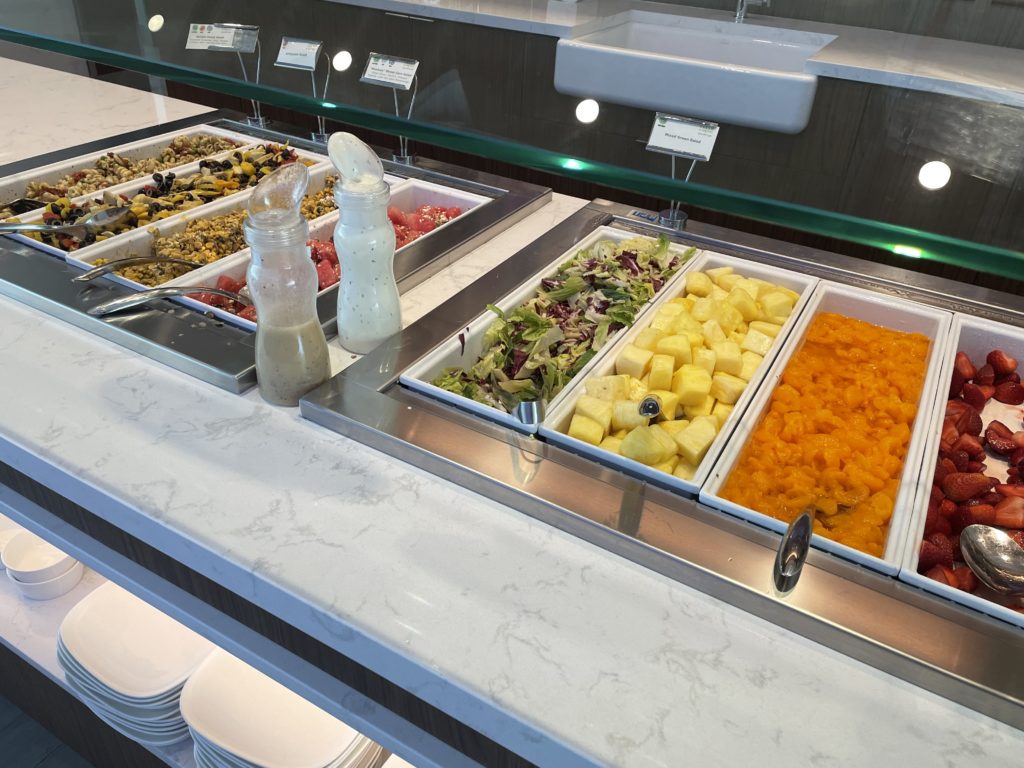 Finally, no trip to the Sky Club is complete without a few sweet treats. Before we left the lounge, I grabbed a few cookies for the road. There were also a few different puddings and brownies.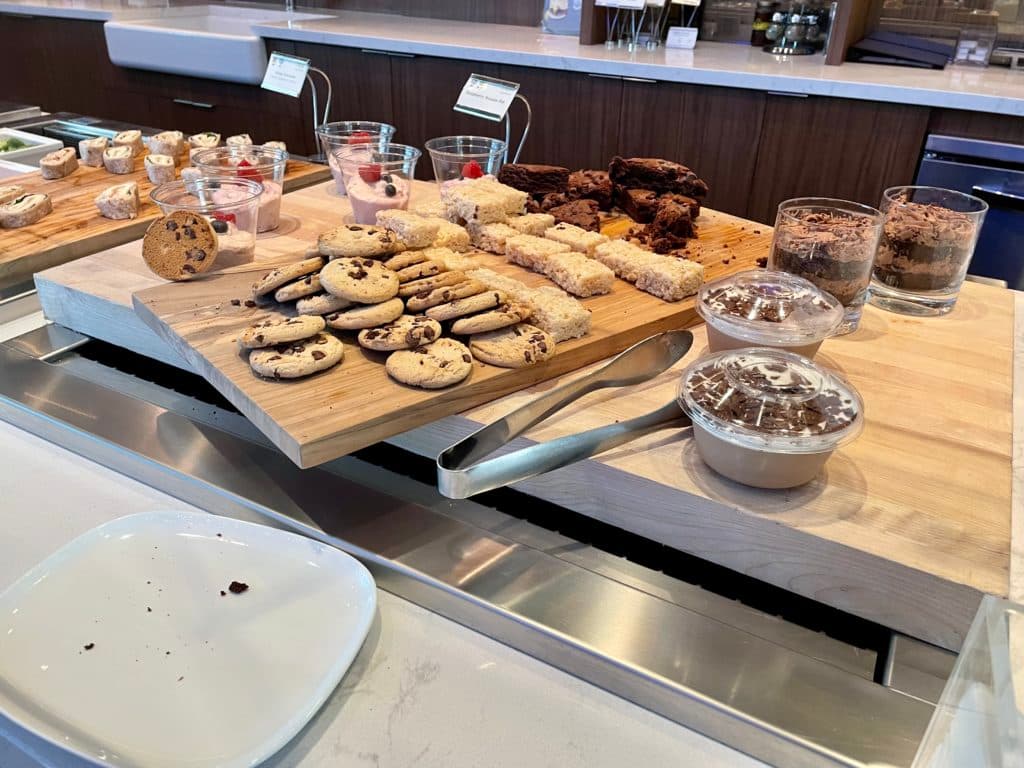 Just to the left of the food station along the back wall, you'll find the lounge's main drink station equipped with four espresso machines and an area with both regular and decaf drip coffee.
Just past the coffee bar, you'll find a nifty machine offering all kinds of flavored water. First, the machine allows you to choose if you want still or sparkling water. Then, you can choose between five flavors: cucumber, raspberry, peach-mango, lemon, or just pure. If you choose flavored water, you can even decide how much of the flavor you want.
Once you get everything set up, simply hold the picture icon to dispense your water.

Opposite the food station in the lounges main area is where you will find the bar with both complimentary and paid drink options.

Here are a few examples of cocktails available for a small price, or even SkyMiles. Believe it or not, using SkyMiles for drinks or even bottles of champagne in the Sky Club is a solid way to use them – even after a recent devaluation.

You can find the full bar list here. Again, drink options will vary slightly based on which Sky Club you're at.
Directly behind the bar, you'll find a hallway that can be entered from either side with more artwork. This is where you will find the bathrooms. And the bathrooms are quite nice, continuing the modern theme you will find throughout the rest of the lounge.
Bottom Line
The Delta Sky Club Fort Lauderdale is fantastic. Delta did an incredible job refreshing the space and making it a true oasis from the airport terminal. While it isn't the biggest Sky Club you'll find, it is certainly one of the nicest and best-designed.