If you've got the Platinum Card® from American Express in your wallet, the world – er, lounge world – is your oyster at Phoenix (PHX) airport. With the new Amex Centurion Lounge, Escape Lounge, and even Delta Sky Club Phoenix to choose from, it can be hard to pick.
But, who says you can only go to one?
If you're flying Delta out of Terminal 3, then your best bet is heading to the Sky Club. The Centurion Lounge and Escape Lounge are both located in Terminal 4, and taking the Sky Train to go through security again can be a bit of a hassle.
Here's what you need to know about getting into – and enjoying – the Delta Sky Club in Phoenix Airport.

Getting into the Delta Sky Club Phoenix
The new Delta Sky Club Phoenix (PHX) is located in Terminal 3, near gate F8. That should make it fairly easy to find before or after any Delta flight. This Sky Club is typically open from 5 a.m. until 12:30 a.m. daily.
Like all Delta Sky Clubs, there are a few ways to get in. But no matter which card you have, you need to be flying Delta that day to get in. 
Read our guide to getting into Delta Sky Clubs.
The easiest way is with the Platinum Card from American Express – and not the co-branded Delta version. This card opens more lounge doors than any premium credit card on the market. So long as you're flying Delta that day, you can just show your Platinum card, boarding pass, and get in. You can bring additional guests, but it will cost you. After a hike in February 2023, each guest now costs $50.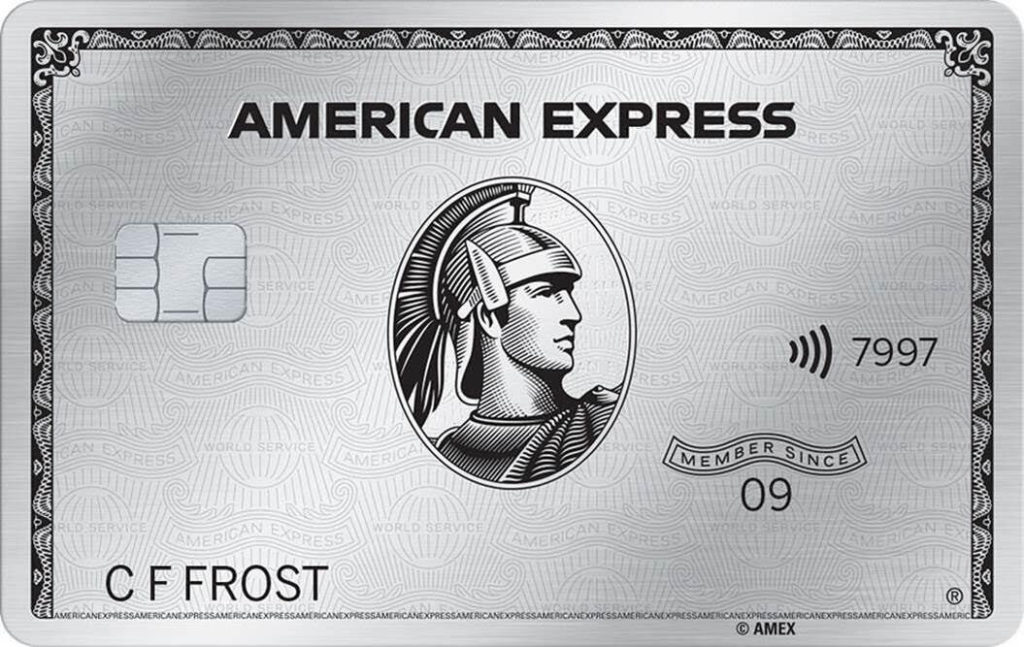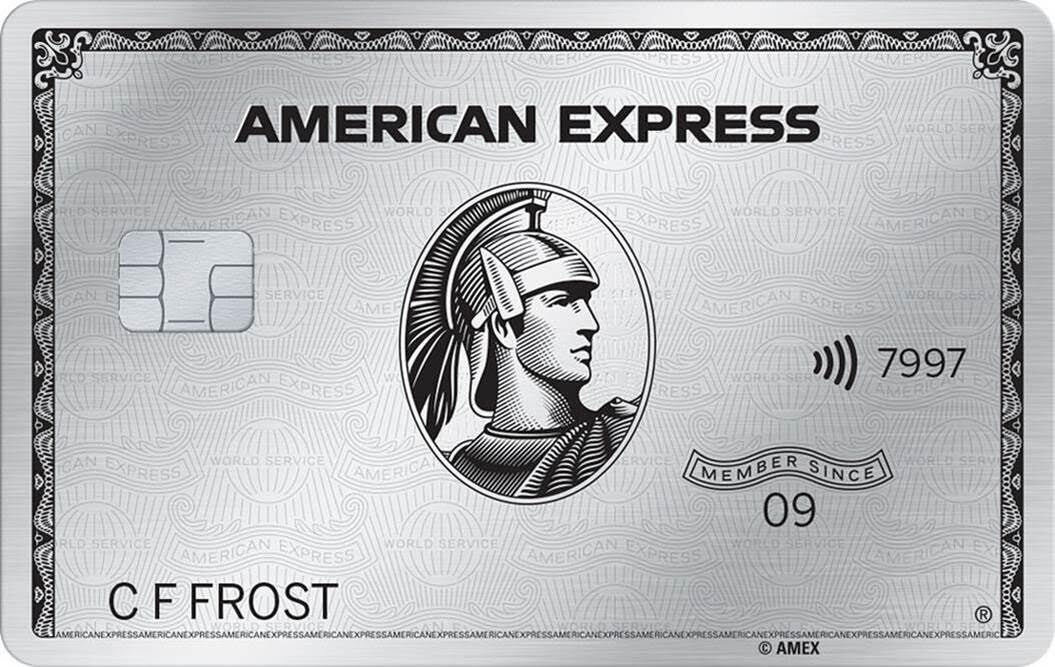 Click Here to learn more about the Platinum Card from American Express.
You can also get into the Sky Club for free if you've got Delta's top co-branded credit card, the Delta SkyMiles® Platinum American Express Card. Much like the Platinum card, you can enter any Sky Club for free so long as you're flying Delta that day.Reserve cardholders also get two, one-time guest passes to use each year – otherwise, you'll have to pay $50 per guest.
And even cardholders with one of Delta's lesser co-branded cards can get in – for a fee. As of Jan. 30, 2020, Delta SkyMiles Platinum American Express cardholders have to pay $50 for a day pass. Unfortunately, Gold cardholders can no longer pay to get into Sky Clubs.
The entrance is hard to miss with its blue glow across from Gate F8. When you walk in, just show an attendant your credit card and Delta boarding pass.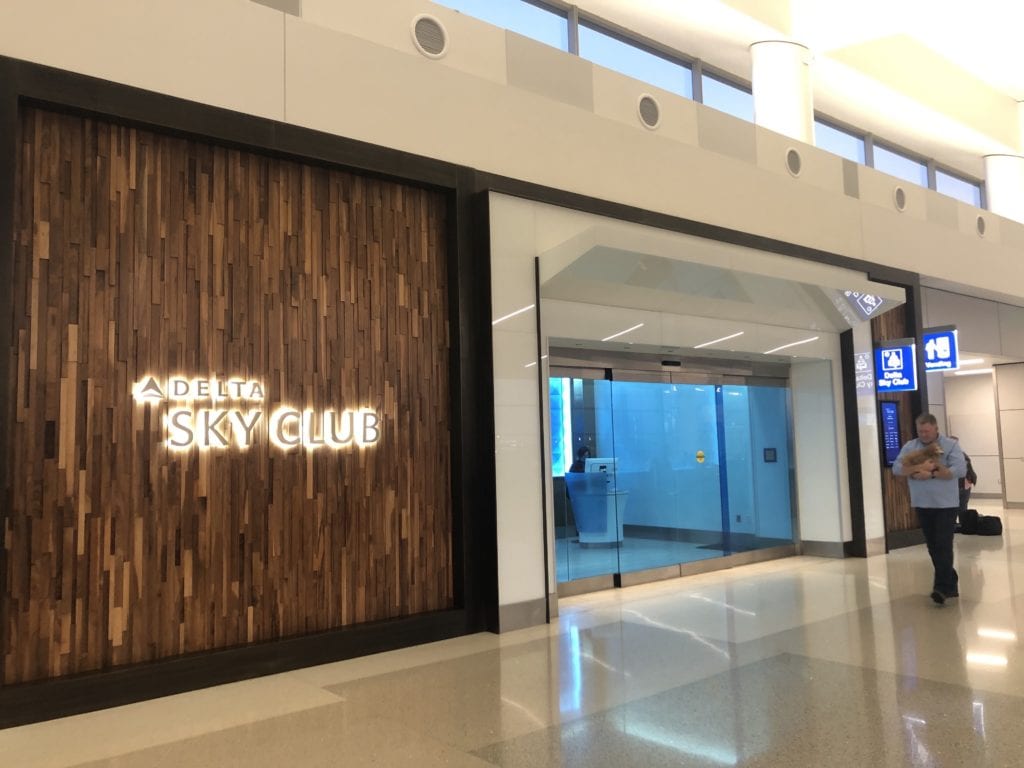 Thrifty Tip: If you've added your American Express Platinum Card or Delta SkyMiles Reserve card to your SkyMiles account, you can just scan your boarding pass via the Delta app to get in.
The Lounge and Amenities
With the brand new Amex Centurion Lounge and Escape Lounge to compete against, the Sky Club has a lot to live up to. And it did.
As you walk into the lounge, peaceful music is playing, and comfortable, stylish leather chairs flank the left side of the entrance. As I entered, I was greeted by one of the Sky Club staff, welcoming me to the lounge and asking me if I needed anything.
If you turn back to look at the entrance, you'll notice a quiet, secluded room with more seating.
This area gives off a cozy and polished vibe, great for folks looking to relax and recharge. Between the leather seats is an island table for both to rest food and drink on. All seats have access to charging ports.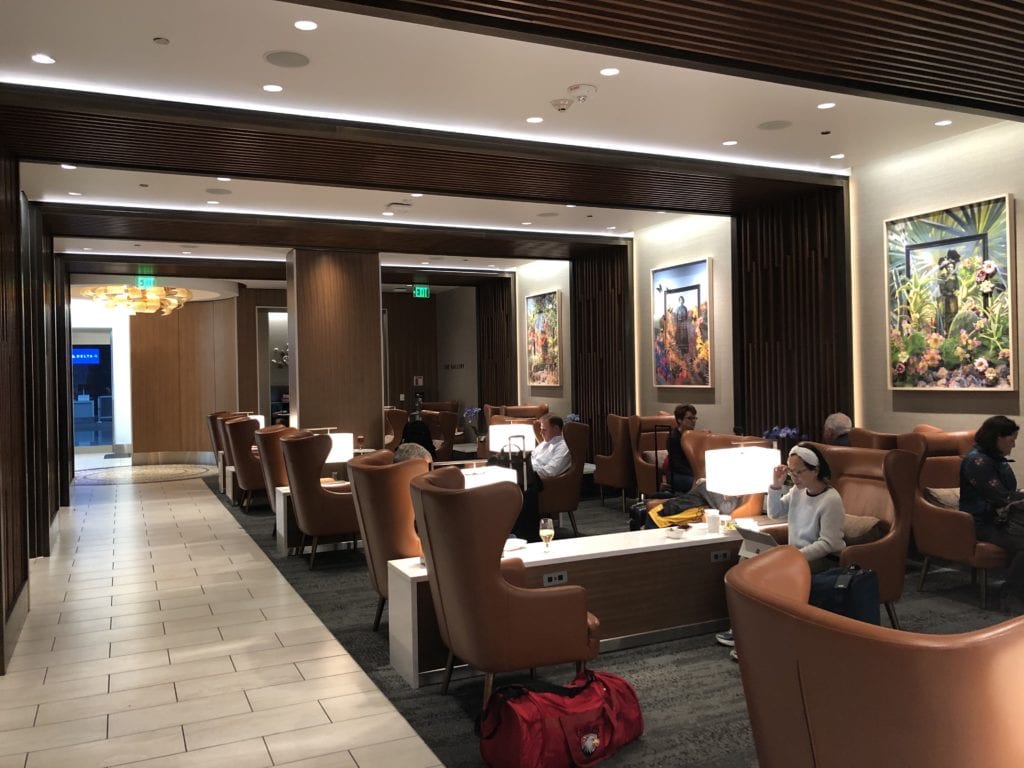 Once past the rows of brown leather chairs, you'll see a spacious, more casual main room with plenty of seats for dining. There are movable chairs and tables for pairs, and sofa benches great for groups of four or more.
Look to your left, and you'll see the restroom doors and the bar at the far end.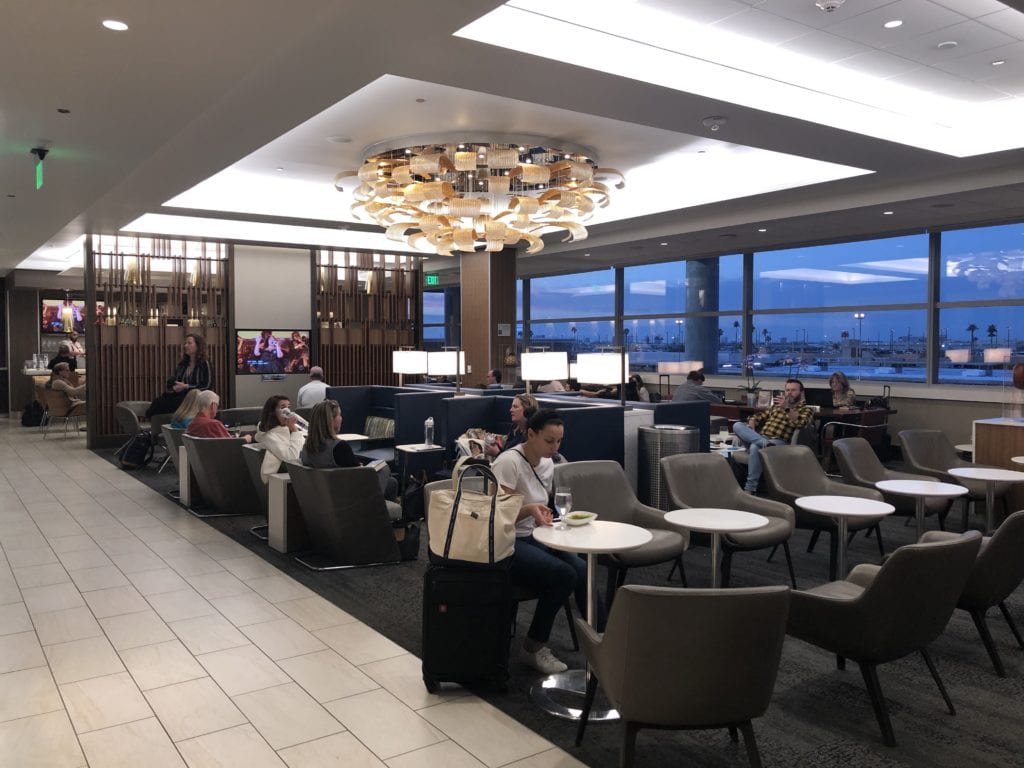 The bar seating is ample and provides options for solo and group travelers. You can find TVs and newspapers in the bar area.
The bathrooms are elegant and clean, and they were well-maintained during my visit.
To the far right of the main seating area, you'll find the food bar.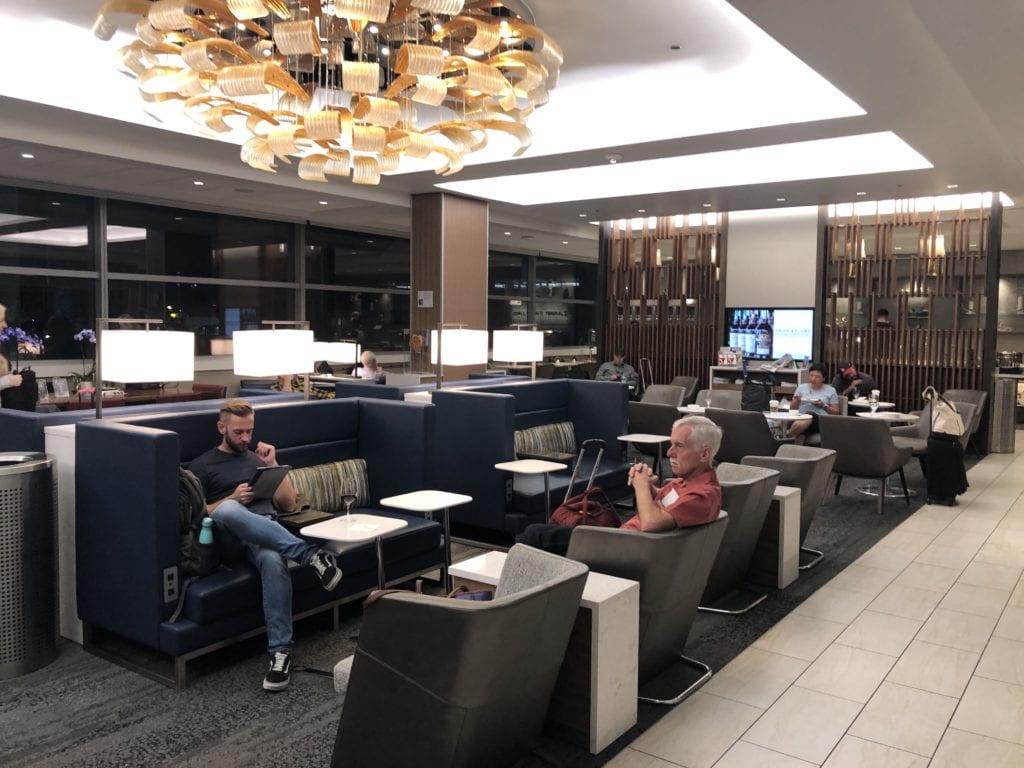 This area is equipped with all you'll need to fuel up before your flight.
Additional dining-style seating is available in both the bar area and self-service food area. I visited on a Sunday evening, and the Sky Club was nowhere near capacity. There were plenty of seats to choose from.
As I sat down with plate in hand, one of the friendly staff came around to check on me and ask if I wanted anything else, or if he could bring me any other beverage. Once I had finished my plate, the staff quickly cleared it and asked if they could bring me anything further. Unlike other, larger Sky Clubs, the service was truly exceptional during my stay.
Food and Drink
Alright, back to the most important topic: the food. The self-service food bar in the Delta Sky Club Phoenix was great – at least for a Sky Club.

They hosted quite the spread of appetizers, healthy snacks, entree and side dishes, and a few warm hearty options to satisfy any traveler. While it pales in comparison to upper-tier lounge dining you'll find at American Express Centurion Lounges or United Polaris Lounges, it was still a step above your average Sky Club fare.
On this night, I sampled the veggie and dip platter…

…scoped out the antipasti cold dishes…

…picked up some grapes and cheese (and a rice krispie treat, of course!)…

Checked out the salads, and appreciated the jackfruit option – with a fun sign about jackfruit, its origin, and its flavor profile.

Hot dishes were somewhat limited, but quite good. Pasta was available but I went for a bowl of the tomato bisque – and it was fabulous.

In the food area, you can also find non-alcoholic beverages. Coffee, tea, and an espresso machine are to the right of the food bar:


And water, iced tea, and soda are on the far left.

As for alcoholic beverages, the bar offers beer, wine, most major brands of spirits, and some specialty cocktails as well. It's all complimentary.

Bottom Line
The Delta Sky Club Phoenix absolutely holds its own in comparison to its neighbors over in Terminal 4. And the same rings true for Sky Clubs across the country – and then some.
The decor and seating are superb, truly a leap above most Delta Sky Clubs. It's in a calm and relaxing atmosphere, with a good spread of snacks and truly exceptional service to boot.