From the Cancún (CUN) airport down the coast of Quintana Roo and west to Mayan ruins and other surrounding states, a new – and often controversial – train running all around Yucatán Peninsula is scheduled to begin service as early as next month. Yet few travelers know about it.
The Maya Train (or Tren Maya in Spanish) will be a scenic passenger rail network, linking tourist hotspots around the region like Cancún and Playa del Carmen as well as popular archeological sites like Chichén Itzá and many other, lesser-known cities and towns throughout southern Mexico. Once complete, it'll run 1,545 kilometers (about 960 miles) across five Mexican states, reaching speeds of up to 99 miles per hour – and, reportedly, partially electric.
Much like the new airport in Tulum (TQO) set to open next month, this train line popped up fast: The massive infrastructure project just broke ground just over three years ago. And Mexico's president said it'll be up and running soon.
Following a recent tour, Mexico's President Andrés Manuel López Obrador said on social media this week the Maya Train will begin running between Cancún and Campeche on Dec. 15. Other segments of the train line will commence service as they're completed, with the goal of having the entire line running by February 2024, the president said.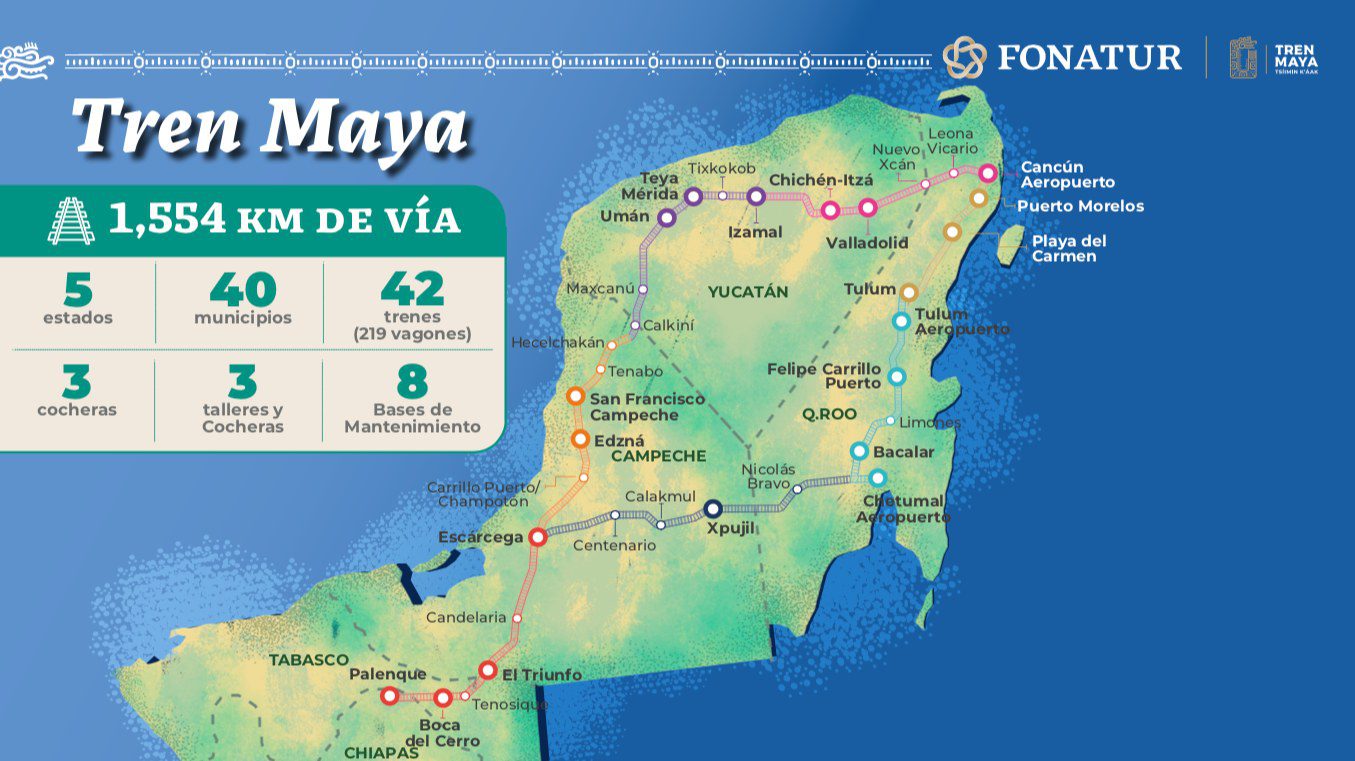 That's an ambitious timeline for a major infrastructure project that broke ground only recently. Obrador first unveiled his plans for the railway in 2018, claiming it would bolster tourism and drive economic development in the region by connecting Mexico's southern cities. Construction on the $20 billion project began in June 2020.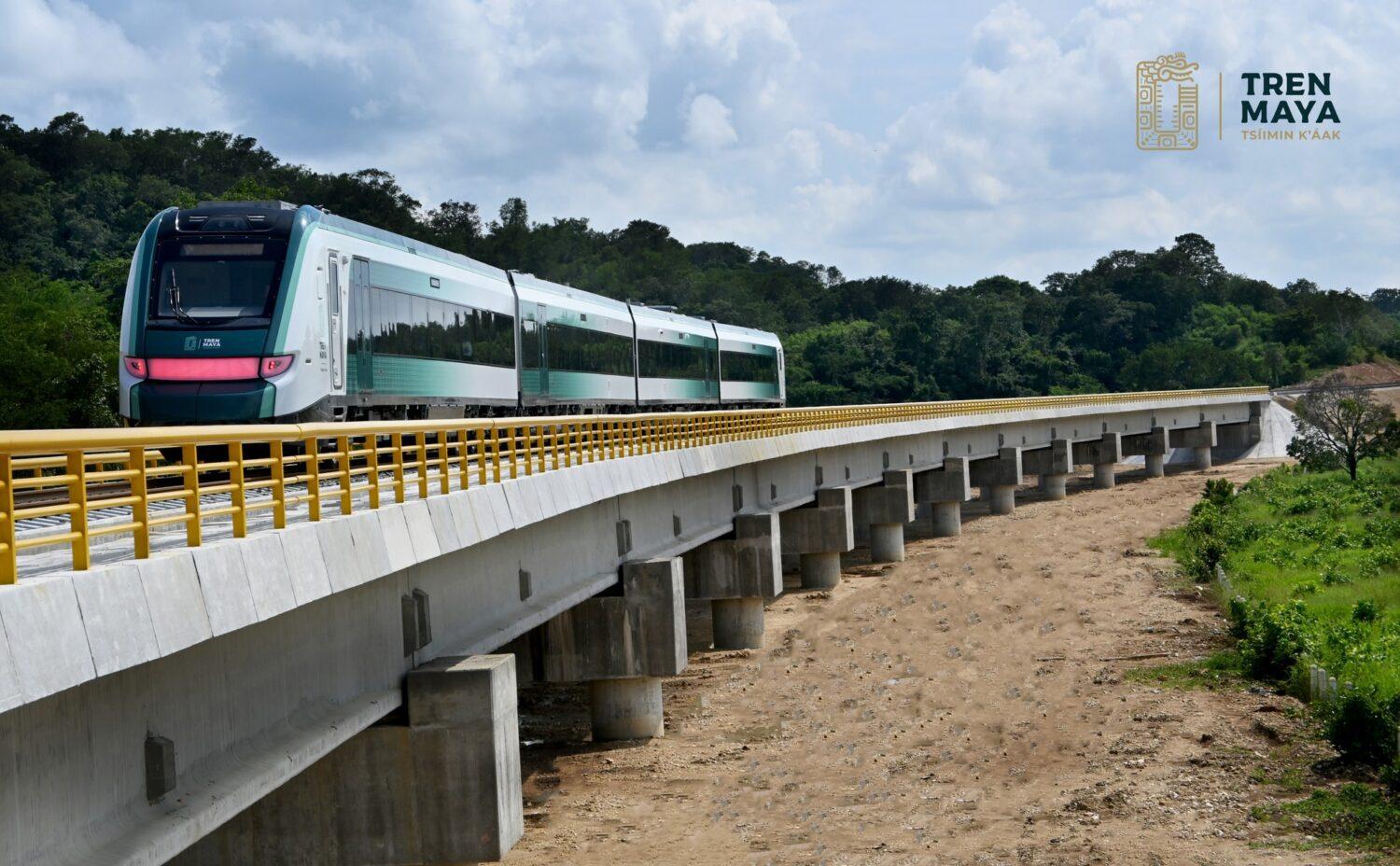 Yet the Maya Train has faced heavy criticism, particularly for its environmental impact.
The railway cuts through the Mayan jungle – the second-largest tropical rainforest in the western hemisphere after the Amazon – and passes over an extensive underground cave system. Scientists, activists, and Mexican citizens have voiced concerns over the deforestation already caused by construction and how the train – and tourism and development it might bring – will affect the unique ecosystems and archeological sites in the area.
The train line's rapid development is also causing concern. Projects of this magnitude typically take decades to plan and complete, but Obrador and the Mexican government have pushed to finish Maya Train before he leaves office.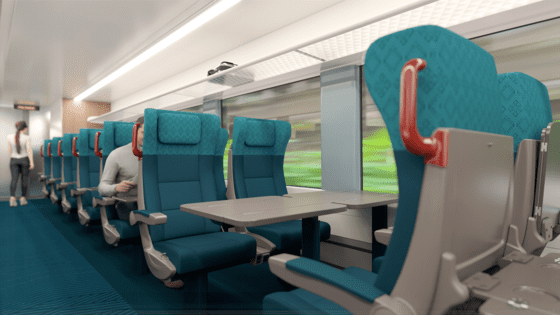 Should everything go according to plan, the Maya Train could be an exciting way for travelers to easily and comfortably explore the archeological sites, beaches, and jungle of the Yucatan and return to their hotel or resort in the evening – all without getting in a car. Reports suggest the trains will run every two hours, likely from 6 a.m. to 10 p.m. Ticket information hasn't been officially released, but the Riveria Maya News says there will be different pricing tiers for tourists versus local residents.
The train line's completion coincides with the opening of the new Tulum (TQO) Airport next month – another project that initially seemed like a long shot. With the new airport, travelers will have the option to bypass Cancún (CUN) and the long drive to the Riveria Maya and fly directly into Tulum instead.
It's expected to bring even more travelers to one of Mexico's busiest tourist areas. U.S. airlines like Delta, Spirit, and American Airlines have already added daily nonstop flights when the airport commences international flights next March. Airlines clearly believe the airport will open on schedule.
But whether the Maya Train line will start as planned remains to be seen. Weeks away from the supposed start of service, there's still no website or app to pull up service schedules or purchase tickets.
Bottom Line
With little fanfare or recognition here in the states, a massive new train line connecting much of Mexico's Yucatan Peninsula appears to be ready to start service soon.
According to Mexico's president, Maya Train service between Cancún and the state of Campeche is on track to begin on Dec. 15, with aims of getting the entire, 1,545-kilometer loop up and running by next February. While ambitious for a project that broke ground just over three years ago, the Maya Train will allow travelers to quickly travel all over the region – including other, less frequented cities in southern Mexico.
Lead image courtesy of Tren Maya