Death, taxes, and award chart devaluations: Those are the only certainties in life. And now Cathay Pacific's useful mileage program is set to see some drastic increases.
Effective Oct. 1, Cathay Pacific Asia Miles is drastically raising award prices for flights operated by Cathay Pacific and flights on multiple Oneworld partner carriers, the airline recently announced. But at least the carrier is giving travelers a three-month warning to book before some hefty increases take effect, like a business class award from Chicago-O'Hare (ORD) or New York City (JFK) to Hong Kong (HKG) that currently costs 85,000 miles jumping to 110,000 miles – a 29% hike.
That's a tough blow for travelers with transferrable credit card points from banks like American Express, Citi, Capital One, and Bilt Rewards, as they all transfer to directly Asia Miles. It's unclear whether this devaluation will affect great partner redemptions like booking nonstop British Airways first and business class for fewer miles and fees, or if it only applies when booking multiple Oneworld airlines using Asia Miles.
Cathay is spinning it all as a positive, promising that higher award rates will lead to an increase in otherwise stingy award availability to actually book those seats with miles. Only time will tell if that's true.
On the plus side, Cathay's three month warning is a positive compared to the all-too-familiar devaluations we've seen happen overnight lately. In May, United devalued its award pricing for destinations around the globe. And after being the first program to move to completely dynamic award pricing, Delta has been slowly killing off any remaining sweet spots for using Sky Miles – aside from a recent resurgence in flash sales.
Read on for everything you need to know about these upcoming award chart changes.
New Award Chart Effective Oct. 1
Unlike many loyalty programs that have moved to dynamic award pricing, Cathay Pacific still uses an award chart (a cheat sheet for how many miles they charge) with Asia Miles. It's largely based on distance: The more miles you fly, the more Asia Miles you'll need.
But the airline uses several different award charts depending on whether you're flying solely on Cathay Pacific, one of their partner airlines, or on a Oneworld multi-carrier itinerary. Regardless, for awards booked on or after Oct. 1, you'll need more miles than before for nearly every flight.
Booking Cathay Pacific Flights
Medium and long-haul flights in economy with Cathay Pacific were the only awards spared from this devaluation and actually ended up with a slight decrease – a very slight decrease, at that.
Medium (2,751 – 5,000 miles) Distance Zone in Economy: From 22,000 Asia Miles to 20,000 Asia Miles
Long (5,001 – 7,500 miles) Distance Zone in Economy: From 30,000 Asia Miles to 27,000 Asia Miles
As a point of reference, here is the new award chart for Cathay Pacific flights booked on or after Oct.1, 2023:

And here's the current award chart, laying out what you'll pay for flights booked on or before Sept. 30, 2023:

As you can see, business and first class flights to and from North America were some of the hardest hit awards with this upcoming change. Prior to Oct. 1, you could book a business class flight from the west coast to Hong Kong for just 70,000 Asia Miles. After Oct. 1, that same business class award will cost you 84,000 Asia Miles – and that's if you can find award availability, which has been practically nonexistent since the pandemic.
Short-haul flights in business and first class were also a really good value under the current award chart. Flying nearly five hours from Tokyo to Hong Kong in a lie-flat seat for just 25,000 Asia Miles and around $86 in taxes and fees is a bargain compared to the typical cash price of $1,200 plus on this route.

Now those exact same flights will soon cost 32,000 Asia Miles under the new award chart – an increase of 28%!
What's Happening with Partner Awards?
The damage for booking Cathay Pacific flights using Asia Miles is clear. Using Asia Miles to book partner airlines? Not so much.
Cathay has also unveiled a new award chart for Oneworld multi-carrier awards: redemptions that include two Oneworld partner carriers. Once again, there are some hefty increases taking effect Oct 1.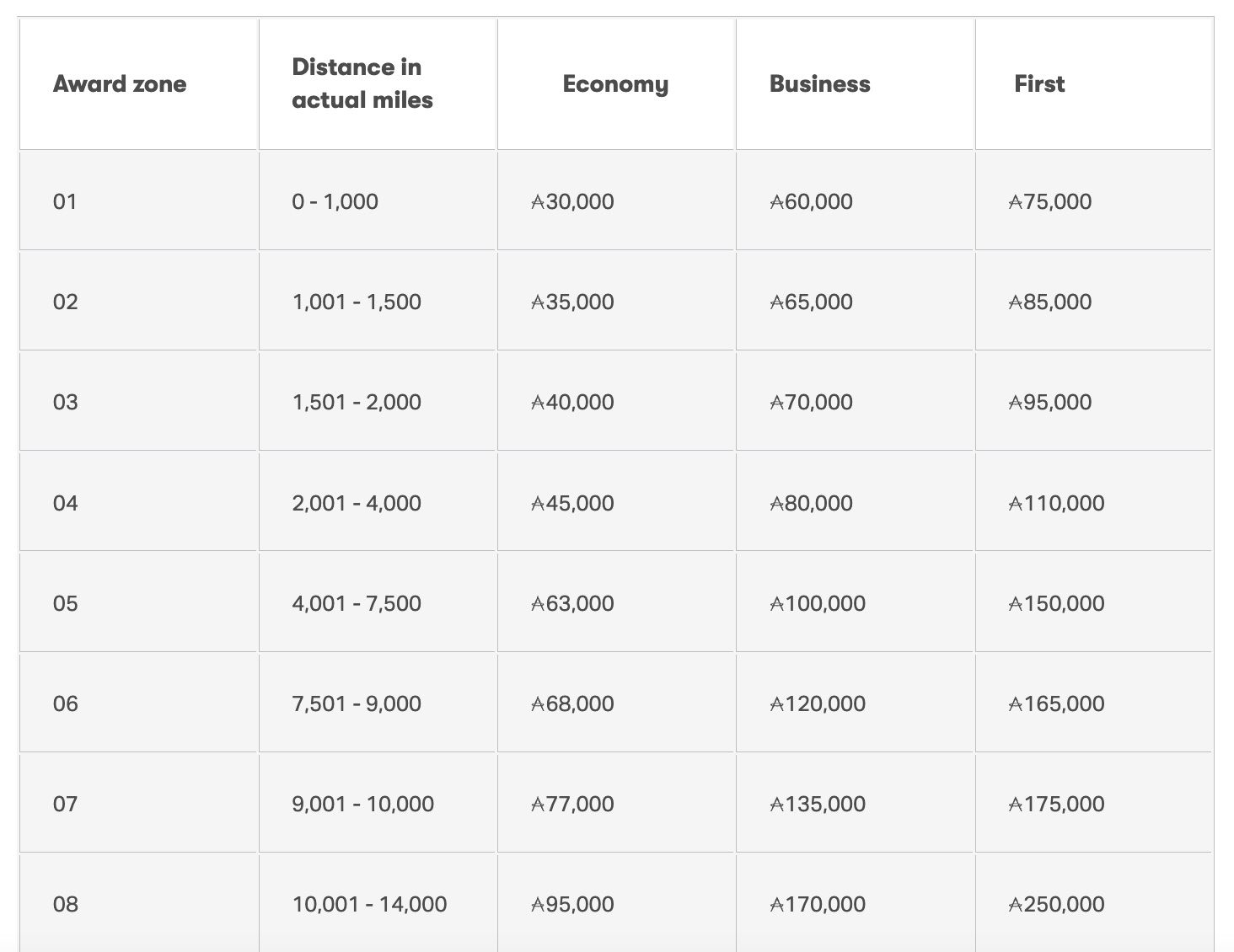 But what if you're booking simple nonstop flights on partners like American Airlines, British Airways, or Japan Airlines? That's not clear. Cathay Pacific has separate award charts for each of its partner … it just doesn't publish them. So just how much more expensive those partner award redemptions will get is anyone's guess.
One particularly useful sweet spot for North American travelers has been using Asia Miles to book British Airways awards without paying the sky-high fuel surcharges of close to $1,000 or more roundtrip when using British Airways Avios. Under the current award chart, it's possible to book a business class seat from Dallas-Fort Worth (DFW) to London-Heathrow (LHR) for just 61,000 Asia Miles and $383 in taxes and fees.
Compared to the 90,000 Avios and $450 in taxes and fees that British Airways is charging for the same flight, it's a steal.

While there is likely still value to be had with these partner awards, they'll no doubt be taking a hit with the pending changes and result in you paying more miles than you previously would have.
Our Analysis
Award devaluations are never a good thing for travelers, so there's no way to sugar coat this as a positive.
The only real upside with these changes is that Cathay Pacific gave travelers a three-month lead time, allowing all of us to book any awards we might have been earning miles and saving up for before some hefty increases take place. Since Asia Miles is a transfer partner with many of the big banks – American Express, Capital One, Citi, and Bilt – many travelers have the credit card points that can turn into Asia Miles.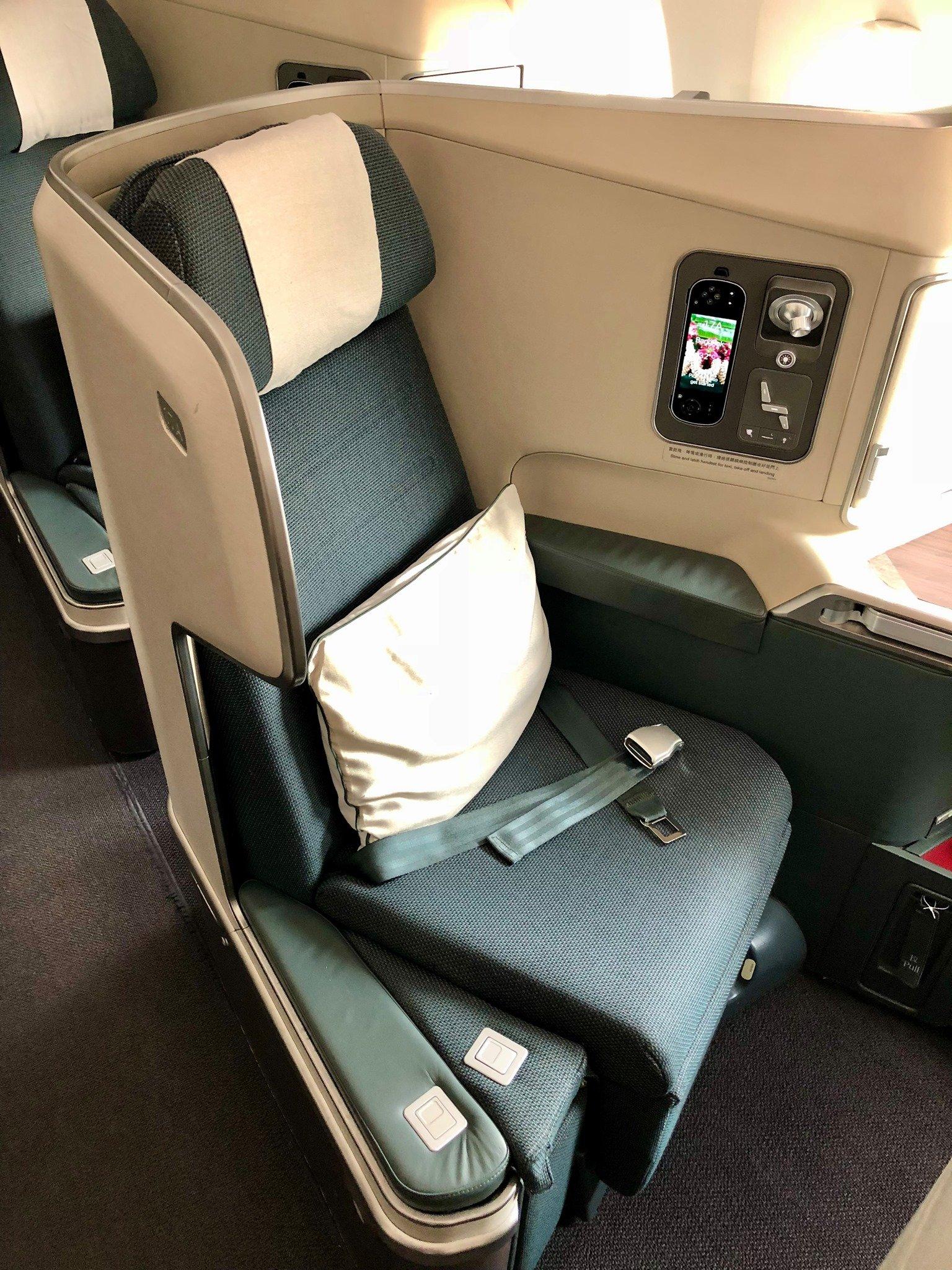 Cathay Pacific has long been regarded as one of the world's top airlines and their business and first class products get high remarks. But even the lower, current award rates don't mean a thing: The lack of award availability since Hong Kong reopened to visitors has made whatever price the airline charges for an award ticket a moot point.
Here's hoping that improves in the months ahead before these tickets will cost you far more miles.
Bottom Line
Cathay Pacific is raising award rates across the board starting Oct. 1.
Aside from a few cheaper economy redemptions, Asia Miles award rates are going up across the board. Many Cathay Pacific redemptions are increasing by as much as 30% more miles. And unfortunately, we don't yet know what the damage will be when using Asia Miles to book partner airlines like British Airways or Japan Airlines.
While this devaluation isn't unprecedented, it still stings for anyone who has been collecting Asia Miles and saving up for a redemption. Do yourself a favor and book before Oct. 1.