Whether you applied for a new credit card to capitalize on a big welcome bonus or you're opening your first travel rewards card to start earning points and miles, getting denied can be a major letdown. In fact, it feels a lot like getting rejected by your middle school crush – ask me how I know.
But just like getting rejected in middle school, being turned down for a credit card isn't the end of the world. Although it may feel personal and leave you with more questions than answers, the majority of the time it's not even a human making the decision. And before you panic about your credit score and financial future, just know that a denial isn't necessarily a reflection of your creditworthiness – and it shouldn't negatively affect you in the long run.
Understanding what goes into the decision-making process when it comes to being approved for a new credit card – and some of the most common reasons you might be denied – can help avoid some disappointment and alleviate some worries if it happens to you. Here's what to know if your credit card application gets denied and what you can do next.
What Happens When You Get Denied for a New Credit Card
If you get denied for a new credit card, remember: The bank doesn't know you and is solely basing its decision on the information they have available to them like your credit score and any previous history with the bank. And even those with a really high credit score get turned down from time to time.
Here's the truth: The old expression, "It doesn't hurt to try!" applies to credit card applications just as it does many other things in life.
One of the biggest fears people have when they apply for a new card and get denied is that it's going to adversely impact their credit score or impact future credit decisions. But we have good news: Denials don't show up on your credit report in any way.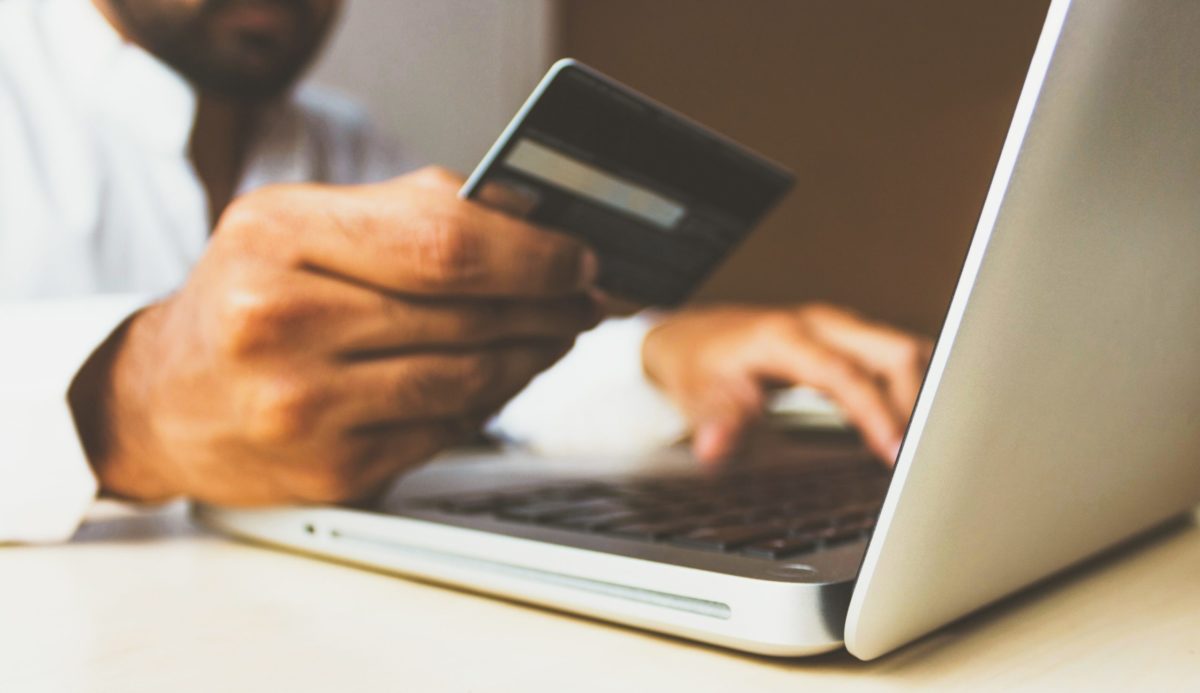 When you apply for a new card, the bank will most likely do a hard pull on your credit report. This hard credit pull shows up as an inquiry and lets other banks know that you were seeking new credit. Whether you're approved or denied, that hard credit pull will show up on your report regardless and likely lead to a small dip in your credit score shortly afterward. It's temporary, though. You should see your credit score bounce back within a month or two.
That's it. There's no other indication on your report that you were denied or anything that will prevent you from getting approved for cards in the future – and that even applies to the same exact card!
The only difference between getting approved and denied for a card is that when you are approved, the total amount of credit that you have available to you goes up. That should to a decrease in your overall credit utilization –  the ratio of your total credit card balance to the total credit limit you have extended to you – which is one of the biggest factors that go into your credit score and can result in a slight improvement in your score over time.
Read next: 4 Credit Card Myths You Should Stop Believing
Reasons for Denial
Banks rely on a number of different things to determine who they're willing to lend to, and there's no shortage of reasons why you might get denied for a new credit card.
Sometimes it's something in your credit report that gave the banks pause when reviewing your application. Other times, their own internal rules and formulas outweigh anything else – good or bad – that's in your credit report. The most qualified candidate for a new credit card isn't always the most profitable customer for the banks, and that alone can cause them to deny your application.
Rather than taking a denial as an indictment of your creditworthiness, remember that at the end of the day, banks are first and foremost looking out for their own bottom line.
Credit Score
If you get turned down for a credit card, it's easy to assume something in your credit report led to the bank's decision.
While it's true that your credit score is a big factor in determining whether or not you're approved for a new credit card, the decision-making process is much more complex than simply looking at your three-digit FICO score.
That said, the two biggest categories that make up your FICO score are "Payment History" and "Credit Usage" – two factors that you alone have control over. Making your credit payments on time and keeping your balance low will go a long way to helping your chance of getting approved for new credit in the future.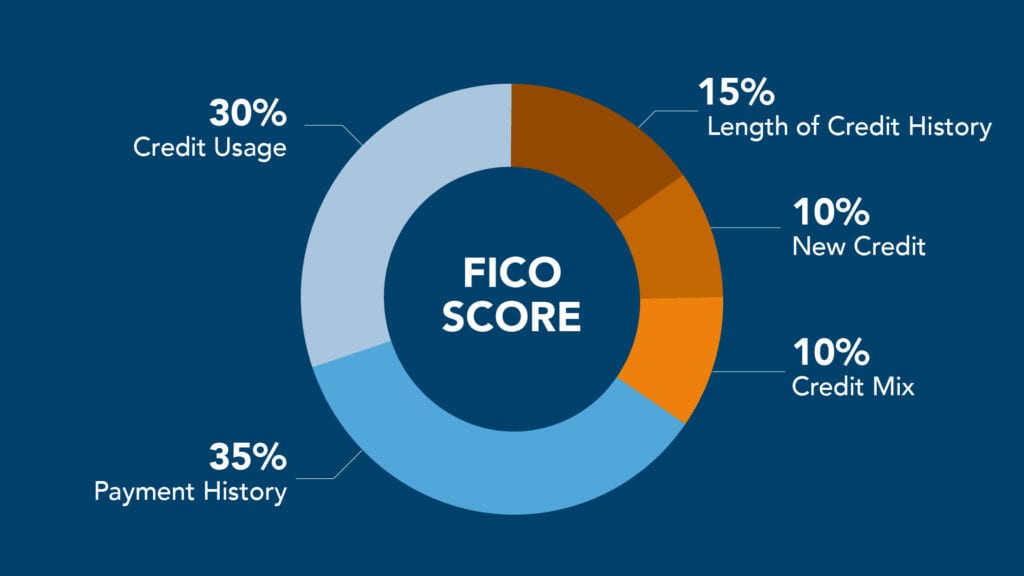 Thrifty Tip: Most banks give you the option to enroll in automatic payments for your monthly credit card statement. Setting up an auto-pay for the minimum amount due will act as a safety net in case life gets in the way of you making a payment on your own.
Read our guide to understanding your credit score! 
Bank Rules
Beyond your credit score, another reason we see people getting declined for a new card is that they don't meet a bank's internal set of rules.
One of the biggest such requirements is Chase's 5/24 rule. The Chase 5/24 rule is a hard-and-fast restriction rolled out years ago in order to limit card applicants from opening credit cards for the sole purpose of earning bonus points.
Here's what it boils down to:
If you have opened five or more credit cards in the past 24 months from any bank

(not just Chase cards)

, you will not be approved for Chase credit cards, regardless of your credit score or history with Chase bank.
The rule does not count credit inquiries, but rather new cards you have applied for and been approved.
American Express is generally more lax with their approvals than Chase, but they, too, have some internal rules that they use to determine whether or not you're eligible for a new card as well.
One of the biggest is that American Express limits customers to having no more than five cards at a time. That means if you have five or more Amex cards (both personal and business) open, you won't be approved for a new card. This rule does not apply to cards without a preset spending limit like the American Express® Green Card or The Platinum Card® from American Express, meaning you can have those cards and up to five other Amex cards as well.
On top of the five-card limit, Amex also limits your ability to earn a new welcome offer to once per lifetime. So if you previously had an Amex card and earned a welcome offer on that card, you wouldn't be eligible to earn that bonus again. Exactly what Amex considers a "lifetime," though, is anyone's guess, but it's believed to be around seven years.
However, Amex has a tool that will let you know if you're going to be approved for a card before hitting submit on your application. In November 2022, Amex officially rolled out a new feature dubbed the "Apply with Confidence" tool. Whether you're concerned your credit score isn't up to snuff or can't remember whether you've had a certain card before, this new tool can help reassure you before that fateful moment when you hit "submit."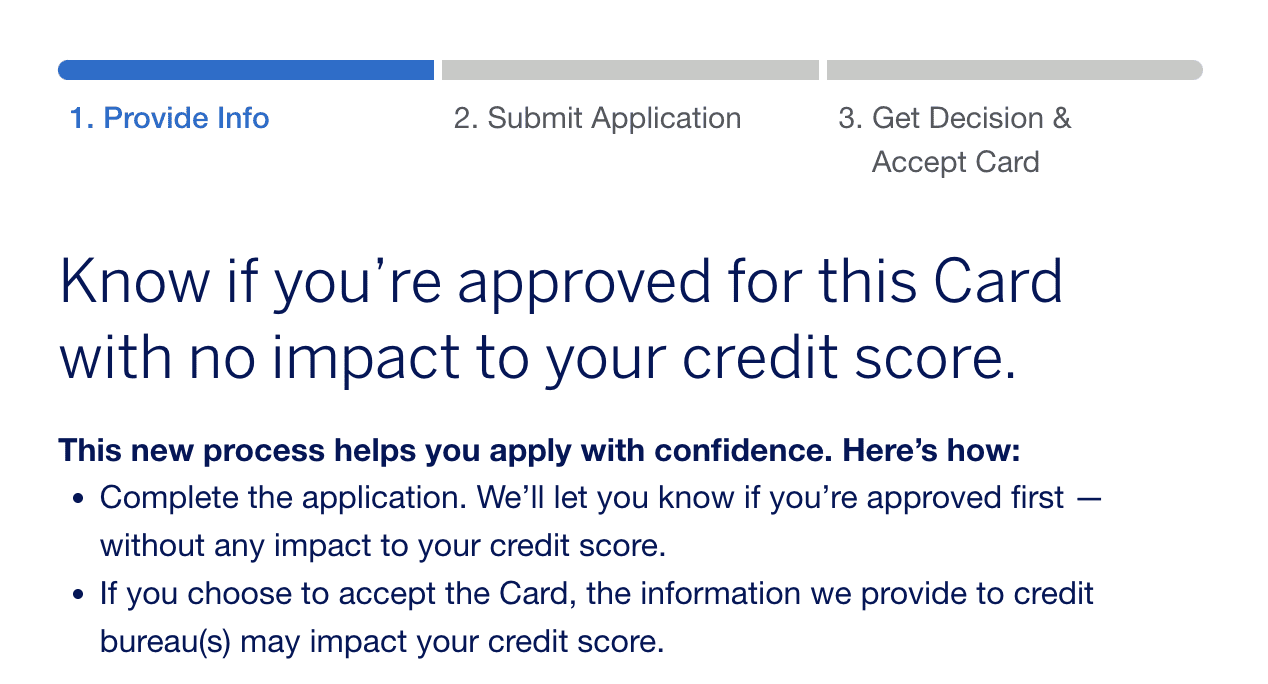 If this new feature is available on your card application, American Express performs a soft pull on your credit to determine whether or not you will be approved for the card. Unlike a hard pull when you officially submit an application for a card, this won't have any impact on your credit score.
Read our master guide to credit card application rules, bank-by-bank!
Other Factors
If there's one thing to remember about credit cards, it's this: Banks are in the business of making money.
And amongst other things, the banks make money when customers carry a balance and they're able to charge interest – really high interest at that. If you already have several open cards with low credit utilization, the bank may view this as a sign that you won't be profitable to them and simply deny your application based on that fact alone.
In these cases, they're willing to sacrifice a little bit of risk for a lot more reward. You can think of these situations as the bank applying the, "It's not you, it's me." logic to their credit decision.
What to Do Next
There's a certain amount of mystery surrounding most credit card denials, a lot of which stems from the generic responses that banks spit out and a general lack of empowerment from customer service representatives.
After getting declined, calling credit card reconsideration should be your next step.
Doing this will give your application a second chance to be reviewed – and this time it's likely to be done by a real human instead of a computer algorithm.
When calling in, it's important to remain level-headed and be courteous to the person on the other end of the phone. In fact, getting by them is the only chance you have at getting approved at all. No matter how crushed you might be by getting declined, taking it out on the phone rep isn't going to help you.
Here are the numbers to call for each of the major banks reconsideration lines:
American Express: (800) 567-1083
Capital One: (800) 625-7866
Chase: (888) 270-2127 (personal) and (800) 453-9719 (business)
Citi: (800) 695-5171 (personal) and (800) 763-9795 (business)
If after calling reconsideration your application is still declined, consider applying for a different card instead. I'm sure there was a good reason why you wanted the card you applied for, whether it be a big welcome offer or the associated travel perks that come with the card, but there are likely similar cards on the market that you qualify for and can apply for instead.
It may not be as simple as refusing to take no for an answer but at the end of the day, a credit card decline shouldn't be the end of the story.
Before applying for a new card ask yourself these five questions first! 
Bottom Line
If you apply for enough credit cards, even the best applicants will be denied from time to time. Knowing why you got declined and what to do next can help take some of the disappointment out of the process.