Travelers hoping to visit an American Admirals Club lounge will soon have to pay even more before their next flight – no matter whether you buy a single day pass, annual membership, or use a credit card to get in the doors.
Effective July 23, American will raise the one-day entry price at from the longtime $59 cost to $79 per guest for Admirals Club, according to a Monday news release. Though it's a poor deal, travelers could also fork over 7,900 AAdvantage miles each – up from the current 5,900-mile rate.
Because they're valid for 24 hours, flyers can use these a single day pass to enter multiple clubs if making a connection through several airports with Admirals Clubs. As always, American's exclusive Flagship Lounges are still off-limits with these day passes.
But annual Admirals Club memberships are taking an even bigger hit, as American plans to raise the price from $650 to $850 a year starting July 23. Even after its own looming annual fee hike from its current $450 price tag to $595 a year, the top-tier Citi® / AAdvantage® Executive World Elite Mastercard® – which unlocks a complimentary Admirals Club access for the cardholder and two guests – is a much better deal.
Sadly, American and Citi are finally killing off one of that card's unheralded benefits: Sharing Admirals Club access with up to 10 free authorized users. As a part of a broader refresh of its flagship card, it will soon cost $175 to add up to three authorized users – and then another $175 apiece. Plugged-in Twitter user xJonNYC first reported on the changes to the Citi AAdvantage Executive Card.
Otherwise, only flyers with top AAdvantage or Oneworld status can get into Admirals Club for free – and in many cases, only before or after a long-haul international flight.

Travel demand is booming, and flyers are increasingly looking to airport lounges to level up their travels. It's a recipe for overcrowded and at-capacity clubs around the country … and American is hardly the first to crack down to ensure loyal flyers have a spot to sit.
Delta has been the poster child for overcrowded lounges as travel began rebounding last year, prompting several rounds of restrictions with varying results. The Atlanta-based airline has limited Delta Sky Club access to three hours before departure, raised pricing for guests and annual memberships, and even banned most employees from entering, among several other changes. And still, only flyers with some of Delta's top American Express credit cards are able to buy a single-use guest pass.
Despite the price hike, that's not the case with American: Anyone with a flight on American (or a Oneworld partner airline) is eligible to buy a day pass. In roughly two weeks, it'll simply cost more. Beyond that, American isn't making substantial changes to Admirals Club access policies.
Improvements for AA Clubs
It's been slow to roll out, but American has a fresh new look in store for its Admirals Clubs. And more are on the way … eventually.
A brand-new Admirals Club opened in Washington, D.C. (DCA) last fall. While we haven't visited this newest AA lounge ourselves, it's clearly a stunner. And at nearly 15,000 square feet, it's bigger than your typical airline club.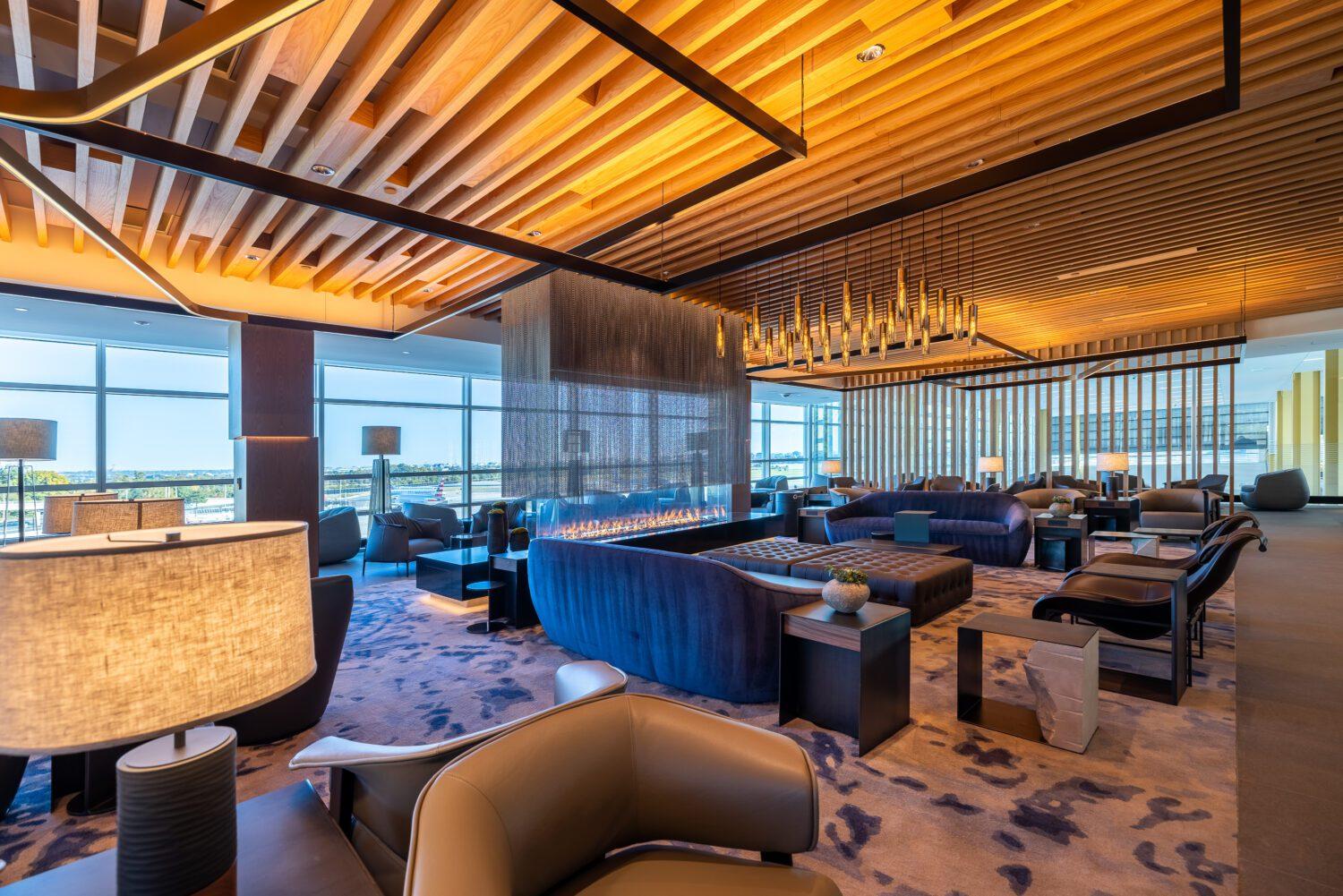 American said Monday that brand-new Admirals clubs in both Denver (DEN) and Newark (EWR) would open "in the coming months." . The airline had also previously pegged Austin (AUS) as a future location for a fresh Admirals Club but didn't mention it in Monday's news release. And none of the new locations have opening timelines yet.
Whether it's a redesigned lounge or an older club, the Dallas-based airline said new food and drink options are on the way.
That includes some fare with local flair like Cubano sliders in Miami (MIA) or crab cakes in Washington, D.C.-Reagan (DCA) as well as grab-and-go snacks. New food offerings will begin rolling out to select Admirals Clubs later this month, though they won't be available across Americans' lounge network until "early 2024."
But every Admirals Club across the country will soon have more to sip on. The airline is promising that every Admirals Club will be pouring complimentary sparkling wine, local craft beers, more spirits, as well as some complimentary cocktails like Bloody Marys and mimosas. Those drinks should be available later this month.
Bottom Line
American Airlines isn't the first airline to start charging more to get into its lounges. It won't be the last, either.
Day passes and annual memberships to Admirals Clubs will cost significantly more come July 23. And a major refresh of its top Citi® / AAdvantage® Executive World Elite Mastercard® will also bring about changes to one of the best, most cost-effective ways to waltz into an American Airlines club.

Lead photo courtesy of American Airlines