Delta has big plans to build and expand more Sky Club lounges in the years ahead. Add another one to the list: And now its growing hub in Seattle (SEA) is poised to get a second, massive Sky Club.
The Seattle airport's governing board on Tuesday unanimously approved plans to build another Sky Club as part of a broader expansion of the airport's A Concourse. The current plan, according to Port of Seattle Commission documents, calls for a two-level Sky Club occupying part of this new 52,000-square-foot expansion at the end of the concourse. It's unclear exactly how large Delta's new Sky Club will be – it will share the space with another new lounge from The Club accessible with a Priority Pass lounge membership as well as leasable offices.
Construction on the project is expected to begin later this year. A Delta spokesperson confirmed their new Seattle Sky Club is in the works, saying it would open to travelers in "mid-2024."
"Guests can look forward to relaxing and recharging in a new Club that will feature thoughtful design elements, reimagined food and beverage offerings and other premium amenities delivered with care," the airline said in a statement.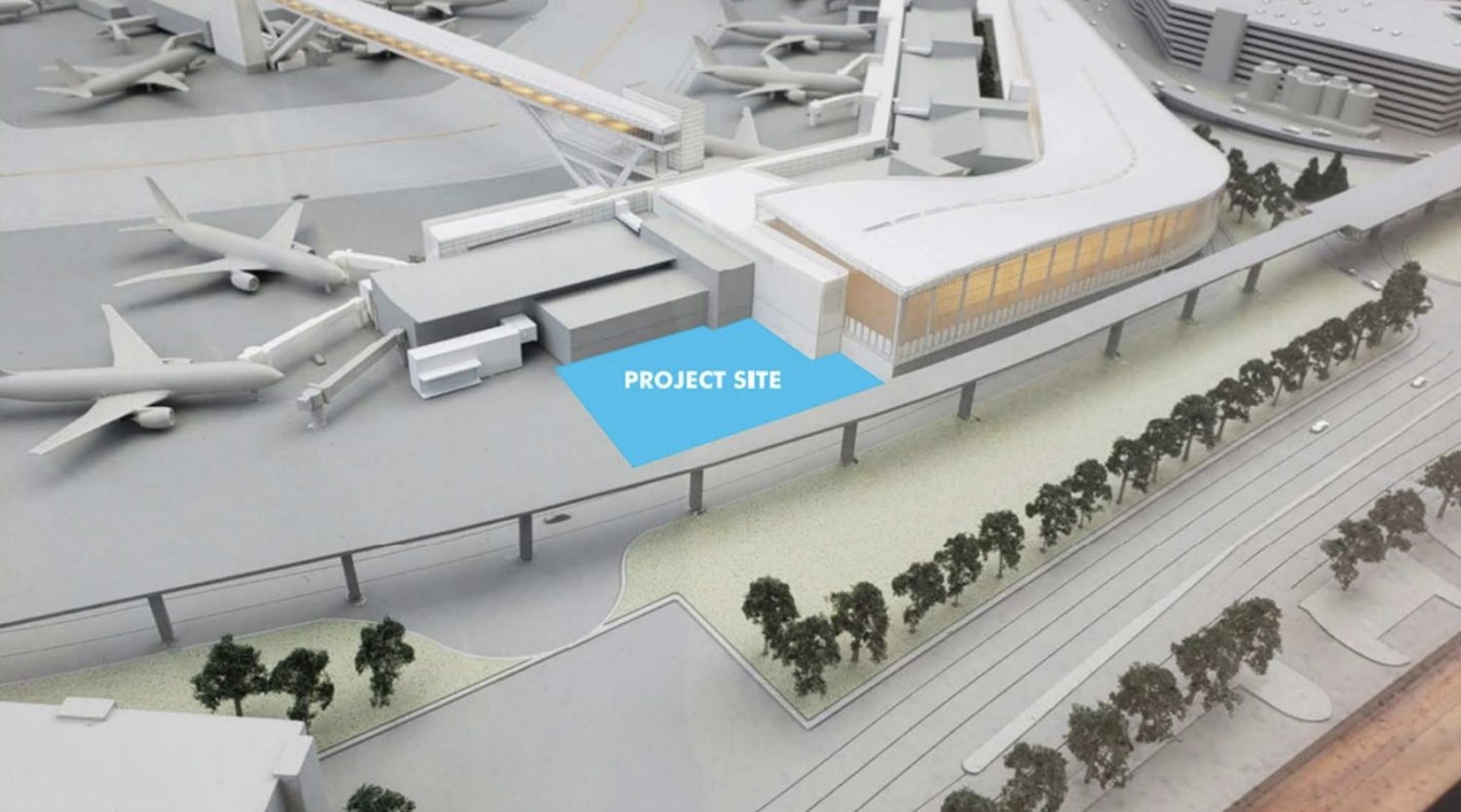 Want to get into the Delta lounge on your next trip? Read our guide to Delta Sky Club access!
As travel demand skyrockets, Delta and other travel companies are putting more and more emphasis on their lounge networks. To combat crowding, the airline will soon limit Delta Sky Club access to three hours before departure and eliminate the ability to enter the lounge upon arrival after a flight.
At the same time, Delta announced a slew of upcoming projects including exclusive business class lounges for Delta One passengers in New York City (JFK) and Los Angeles (LAX) as well as updated or new clubs in Nashville (BNA), Boston (BOS), Atlanta (ATL), and Chicago-O'Hare (ORD).
But Delta didn't mention its plans for a third Sky Club in Minneapolis-St. Paul (MSP) in that news release … and it left off this upcoming Seattle Sky Club, too.
The new Seattle lounge will be located towards the end of the A concourse, across from gate A11 and near the airport's brand new International Arrivals Facility. That's not too far from Delta's current flagship Seattle Lounge near gate A1: an impressive, multi-level space that clocks in at 21,000 square feet with floor-to-ceiling windows.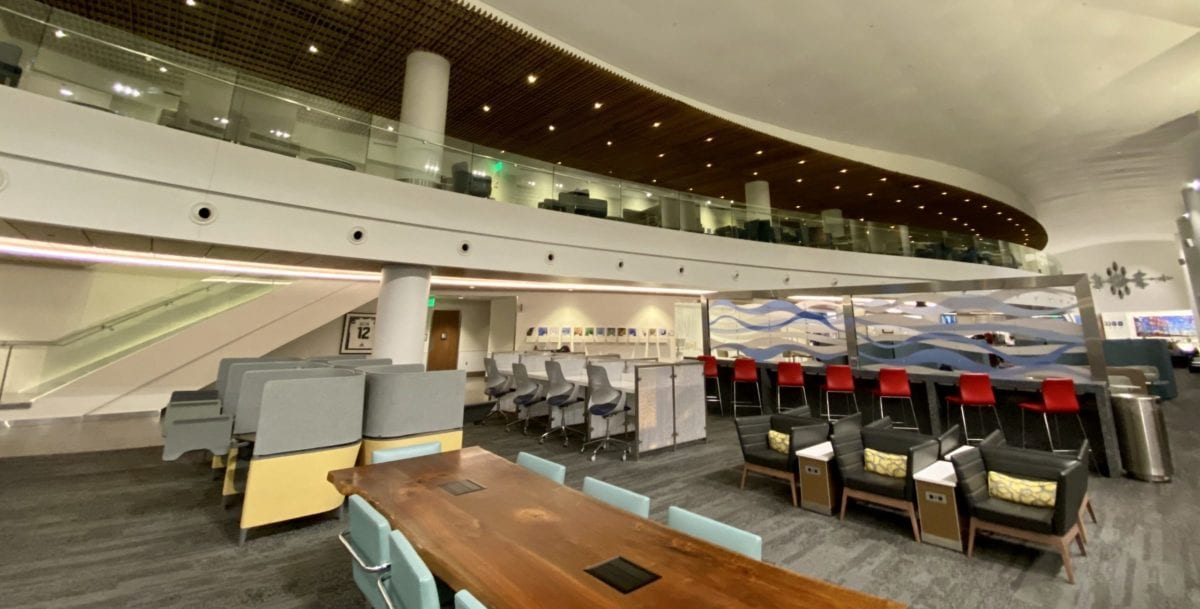 Check out our full review of the current Seattle Delta Sky Club and see why it's one of our favorites!
While Delta hasn't publicly commented on its plans for a second lounge in Seattle, the trend is clear: With Delta Sky Clubs, newer is bigger … and better. The Atlanta airline's newest lounges in Fort Lauderdale (FLL), Salt Lake City (SLC), and New Orleans (MSY) have a better design with amenities you won't find in standard Delta clubs. That's especially true of the brand new Los Angeles (LAX) Sky Club, Delta's largest lounge yet at 30,000 square feet with a large outdoor Sky Deck.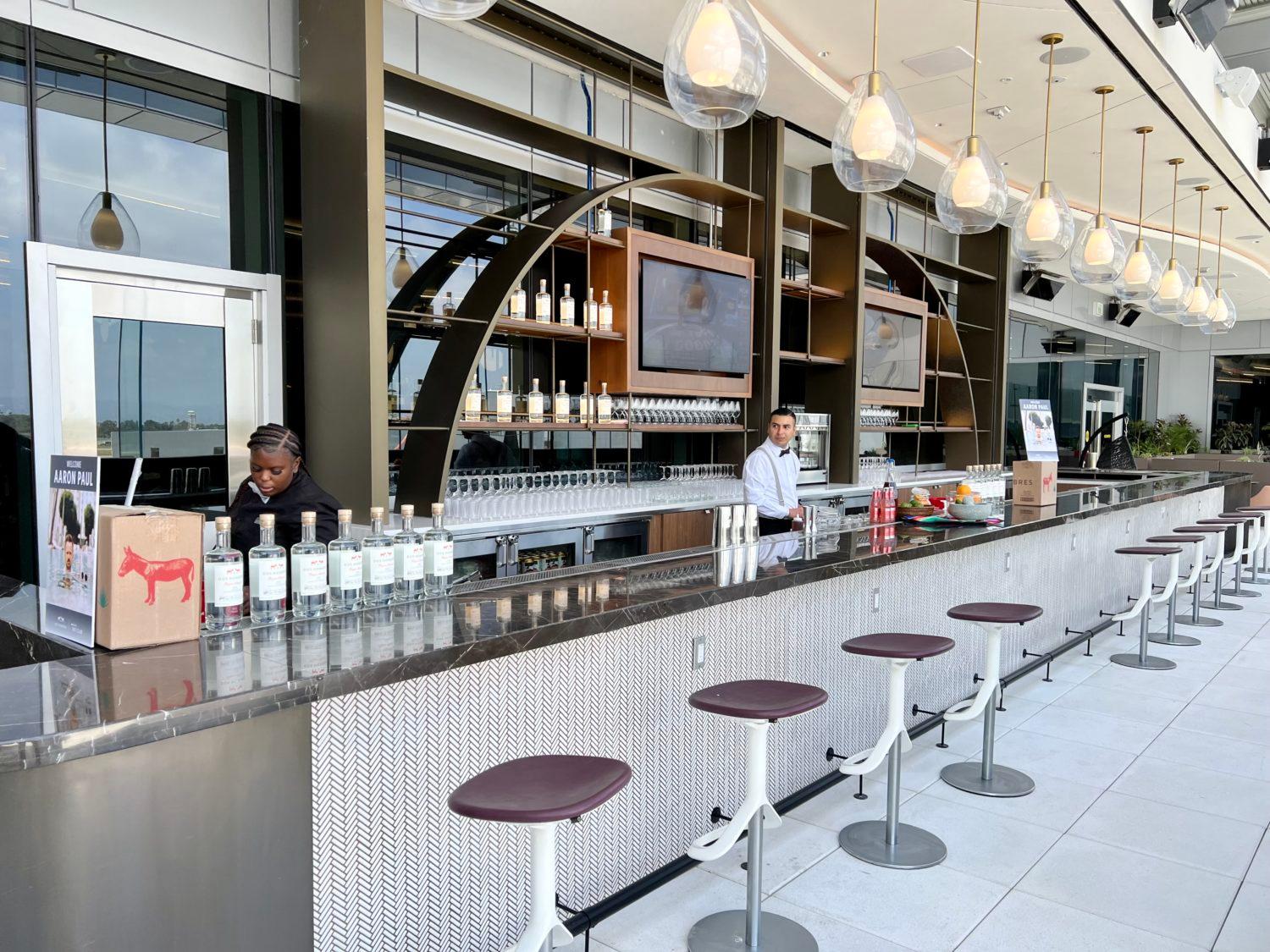 Delta told the Port of Seattle that it will spend $35 million to build out its second Seattle Sky Club. The total expansion project cost comes in at a whopping $105 million – about $26 million more than originally planned thanks to supply chain snags and design changes.
It's clear that the Seattle airport simply meeds more lounge space. Officials told the commission that the airport is seeing nearly four times as many lounge visitors as in 2015 – and recording almost nine times as many travelers in Concourse A alone. Seattle already has one lounge by The Club, which was turning away an average of more than 850 passengers a month before the pandemic.
Now, Seattle will get a new The Club lounge – though it's unclear whether this will replace the two existing Clubs in Seattle or add another option – and a second Delta Sky Club, too. And that's not all: American Express is planning to relocate its tiny Amex Centurion Lounge in Seattle to a nearly 14,000-square-foot space.
Bottom Line
Another new Delta Sky Club is in the works in Seattle as part of an expansion of the airport's Concourse A. Delta hasn't said much about what's in store for its second Seattle lounge, but it's expected to open in early 2024.
Lead image courtesy of the Port of Seattle Commission