Two weeks after its historic meltdown and with the Department of Transportation ratcheting up pressure, Southwest says it is processing refunds and reimbursements from the 1 million-plus Americans whose flights were delayed or canceled late last month.
Southwest has vowed to go "above and beyond" for the passengers affected after it canceled more than 15,000 flights over a weeklong span after a brutal winter storm last month. They're budgeting to take a hit of up to $825 million by issuing refunds, reimbursement for travelers' additional expenses, and doling out 25,000 Rapid Rewards points as an apology. As complaints to federal regulators from frustrated passengers begin to pile up, Southwest is now issuing some of those payments – finally providing some insight into how generous they'll be to make things right with customers and how long it will take.
In a statement this week, Southwest said it was processing "tens of thousands of requests for refunds and reimbursements per day" with a heavy emphasis on handling refunds first. The airline told Thrifty Traveler it was turning around refund requests within three days, on average, while steadily shifting its focus to covering passengers' unexpected payments for backup flights, hotels, meals, and rental cars during the disruptions.
"Southwest intends to, and is making every effort, to initiate refunds and reimbursements as we've stated in our Customer Service Plan – which is in alignment with the corresponding regulations. We appreciate our customers' patience as we continue this all-hands effort to assist those affected by the recent travel disruption," Southwest said in a statement.
But what does that mean for customers? How much will they get, and how soon will it come? It's still blurry, but that picture is starting to come together.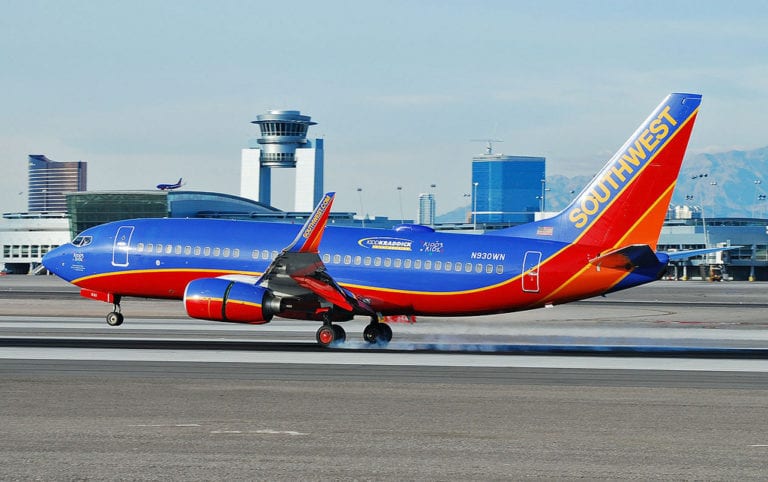 What are Southwest Passengers Getting?
Southwest has left its customers largely in the dark about just how much in additional expenses they'll cover from last month's meltdown.
The airline said it will honor "reasonable requests" for reimbursement but repeatedly declined to explain what it will consider reasonable, saying only that it will review claims on a case-by-base basis. Is a $1,600 flight on Delta or United reasonable when it was the only option after a last-minute cancellation? Will Southwest cover all of that cost? Just part? The airline has never said.
We've heard from a handful of readers who have recently received payouts from Southwest – and others who are still waiting weeks later. That includes:
One traveler who requested in late December $750 to cover the costs of a one-way rental car, gas, meals, and hotels for a last-minute drive from Seattle to Phoenix. Roughly a week later, he received a payout for $1,000 – more than requested
Reader Michael L. said he submitted a request for reimbursement on Dec. 29 for the costs of a one-way rental car from Washington, D.C. to St. Louis plus gasoline, a night in a hotel, and meals. On Monday, Jan. 9, a payment came through to cover the entire request.
One reader said she received her refund within about a week of requesting it, but Southwest shorted her request for reimbursement recently by about $37 – the amount she paid to fill up a rental car with gas
Reader Nancy N. is still waiting to hear from Southwest about her Dec. 29 request that the airline cover a last-minute $1,570 flight on another airline, plus a week's worth of wages at a new job she missed starting due to Southwest canceling her flight
Another reader who said he hasn't yet heard back about a request submitted Jan. 4 to cover $2,300 in last-minute roundtrip flights for two, travel insurance, hotel, meals, and a rental car to reach his final destination
One reader has only received several automatic responses from Southwest after submitting a request on Dec. 28 to cover approximately $725 for a rental car, gas, meals, and a hotel
Several travelers who submitted requests for reimbursement – be it for $400 or $2,500-plus – told us they recently received a response from Southwest that the airline was "escalating" their cases for additional review
It's far from definitive, but it's the first look we've had at just how far Southwest might go. While payments are trickling through, many travelers are still waiting for answers.
Southwest has set up a dedicated page for customers to submit these requests. Earlier this week, the airline added more information on how travelers will get their money once a reimbursement is approved. Southwest is working with a company called Hyperwallet, which will process payment to customers via their choice of Paypal, Venmo, direct deposit, a bank card, a check, or Moneygram.

It may not happen overnight, but Southwest is under some serious pressure to get payments out the door. Members of Congress have reintroduced bills to require additional compensation for lengthy delays and cancellations and the U.S. Senate is planning a hearing focused on Southwest.
U.S. Secretary of Transportation Pete Buttigieg has repeatedly called on Southwest to cover travelers' costs and promptly issue refunds. In a statement earlier this week, a spokesperson said the department had forwarded all complaints against Southwest to the airline and laid out its demands, including:
Process refund requests within seven days if paid by credit card, or within 20 days for other payment methods
Reimburse travelers for alternate flights, rental cars, hotels, or meals – with no mention of costs that the airline may or may not consider "reasonable"
Respond to all consumer complaints within 60 days
How to Get Paid Back by Southwest
If your flights were canceled or delayed by Southwest last month but you haven't requested a refund or reimbursement, the time is now.
It's up to you to ask for what Southwest owes you. Southwest won't pay you a dime on its own. Fortunately, there's a fairly easy process to get started.
So long as you were on a Southwest flight that was delayed or canceled between Dec. 24 and Jan. 2, you can:
Read our entire guide to getting refunds & reimbursement from Southwest!
Bottom Line
Payouts for refunds and reimbursements are starting to go out the door two weeks after Southwest's historic collapse that left more than 1 million Americans stranded over the holidays.
Is Southwest going "above and beyond" to make things right with flyers who were affected? It's too early to say. But within a matter of weeks (or maybe just days), Southwest customers should have their answers.