Delta now won't resume its nonstop flights from Minneapolis-St. Paul (MSP) or Portland (PDX) to Tokyo-Haneda (HND) until late March 2023, marking a full three years for either marquee route to Japan since being halted at the start of the pandemic.
Both flights to Japan's capital city had been previously set to resume in late October, joining Delta's existing flights to Tokyo from the likes of Seattle (SEA), Detroit (DTW), and Atlanta (ATL). But over the weekend, Delta adjusted its schedules and pushed back those Minneapolis and Portland routes by another five months.
It's just the latest delay driven by the uncertainty surrounding tourism in Japan. While most countries around the globe and even across Asia have reopened to travelers, Japan still bars most tourists by only allowing authorized group tours to enter the country while also capping daily arrivals. Despite some signals of a broader reopening this summer, that hasn't happened yet.
Japan recorded under 8,000 foreign tourists total in July 2022, according to the country's Immigration Services Agency. Pre-pandemic, close to 3 million tourists visited Japan every month, on average.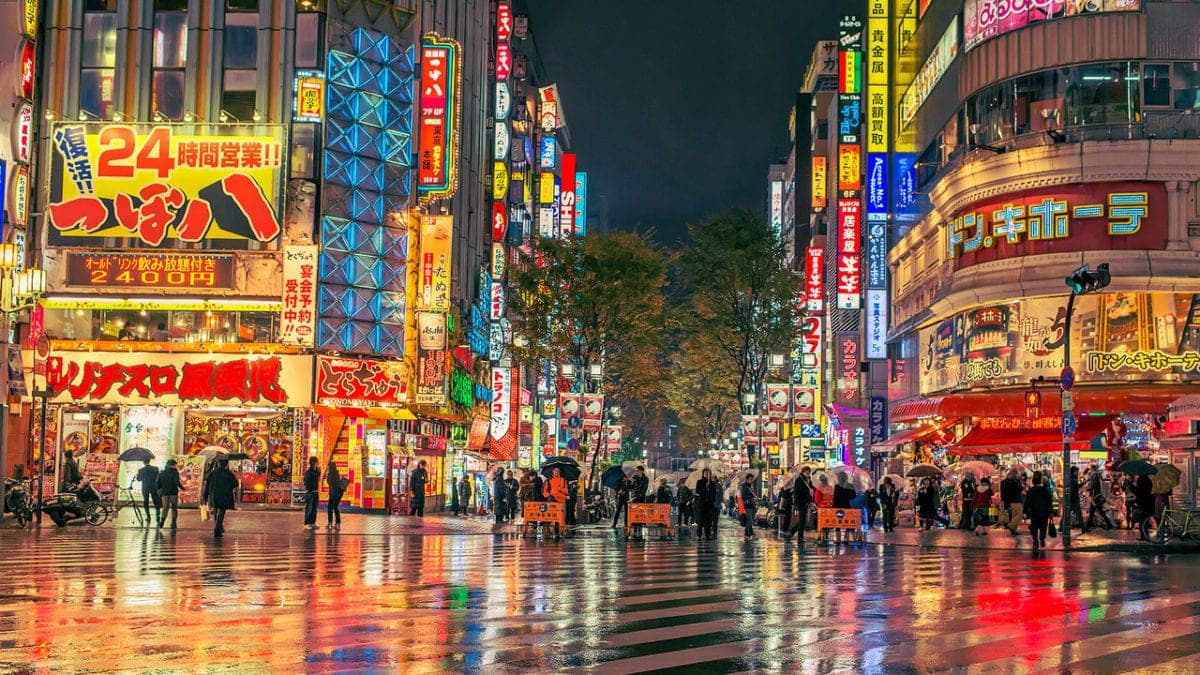 So until there's more clarity and tourist demand for Japan, Delta will have flyers bound for Japan connect through another of its U.S. hubs rather than restart more routes on empty planes.
Fortunately, the airline's schedules show it still plans to resume nonstop flights from Minneapolis to Seoul-Incheon (ICN) in early October, ramping up to daily departures by the end of the month. South Korea reopened to fully vaccinated Americans in April, and Seoul serves as an important gateway hub to connect travelers onward throughout Asia on Delta's close partner carrier, Korean Air.
Delta is still aiming to resume nonstop flights to Tokyo from Los Angeles (LAX) in October while delaying service from Honolulu (HNL) until December. Here's a look at the status of Delta's routes to Tokyo-Haneda (HND) based on currently published schedules:
Atlanta (ATL) to Tokyo: Currently operating four times a week, increasing to daily service by late October.
Detroit (DTW) to Tokyo: Currently operating three times a week, increasing to daily service by late October.
Honolulu (HNL) to Tokyo: Daily flights begin Dec. 1
Los Angeles (LAX) to Tokyo: Resumes Oct. 31 with three flights a week, ramping up to daily service as of Dec. 1.
Minneapolis-St. Paul (MSP) to Tokyo: Resumes March 25, 2023.
Portland (PDX) to Tokyo: Resumes March 25, 2023.
Seattle (SEA) to Tokyo: Currently operating four times a week, steadily increasing to daily service by late October.
Delta also operates one flight a week between Detroit and Nagoya (NGO), connecting two of the world's largest auto manufacturing cities.
Long before the pandemic, Delta swapped out its flights into Tokyo-Narita (NRT) in favor of the much more centrally located Haneda airport. Whenever they make it back to Japan, Delta flyers are in for a treat at the airport: Delta recently opened its own lounge in Haneda. It's a stunning 9,000-square-foot space complete with a made-to-order noodle bar, shower suites, and a beautiful bar.

But it's not all good news for Delta flyers aiming for a trip to Japan sometime later this year or next. Last year, Delta began selling basic economy fares on the ultra-long-haul flights to Japan and elsewhere in Asia, meaning you don't get free seat assignment and you'd forfeit $199 to cancel your trip for a Delta eCredit. Unlike most Delta basic economy tickets, these fares to Asia at least include one free checked bag.
Read our guide on the best ways to book a trip to Japan using points and miles!

Bottom Line
For just the latest time, Delta has delayed the return of some of its key nonstop flights between the U.S. and Tokyo.
Routes from Minneapolis and Portland won't resume until at least late March 2023, while service connecting Japan and Honolulu is set to restart in December.
Lead photo courtesy of Steven Byles via Flickr