It's been over a month since Southwest Airlines' historic meltdown that saw the airline cancel over 16,700 flights, affecting millions of passengers' holiday travel plans, and the financial fallout from the debacle continues.
The Dallas-based airlines released its quarterly financial results Thursday, reporting a loss of $220 million in the final three months of 2022. The quarterly financial loss is a rarity for Southwest. Prior to the pandemic, the airline hadn't reported a quarterly loss in over a decade.
Southwest also expects to report a loss in the first three months of 2023 as a result of the holiday travel meltdown, with the airline's CEO Bob Jordan estimating a $350 million impact on first-quarter revenue.
Last month's operational collapse by Southwest will likely go down as the worst airline meltdown in the history of the U.S. airline industry. All told, Jordan said it will cost the carrier an estimated total of $800 million.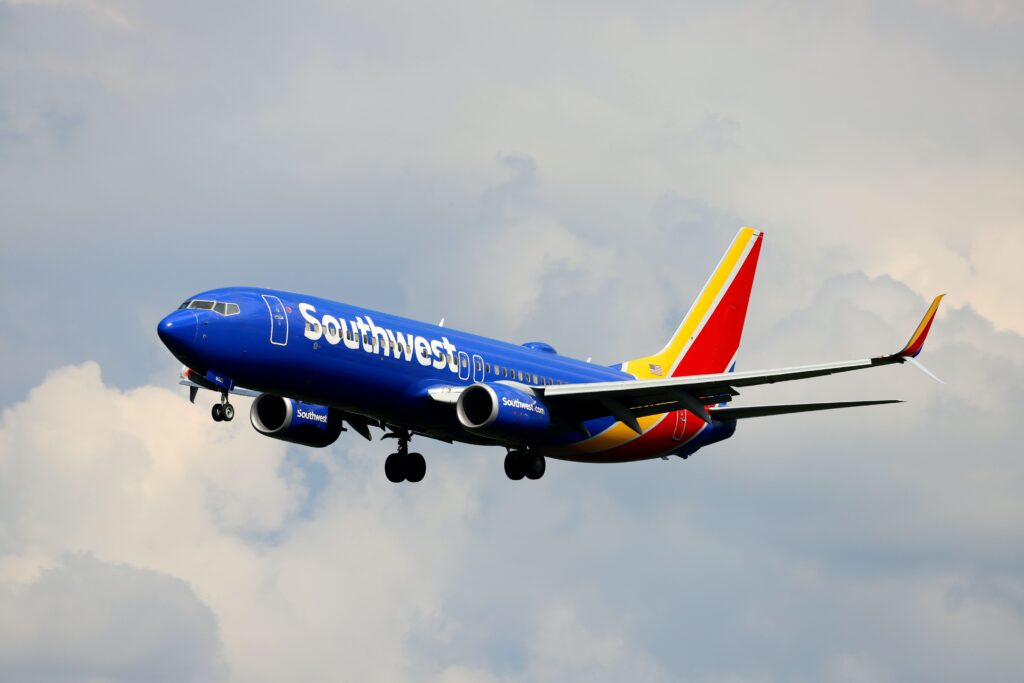 It all started with a winter storm the swept the country just before Christmas – causing mass flight cancellations on nearly every airline. But as other airlines started to get back on track, Southwest's problems spiraled out of control. The storm hammered some of the airline's biggest airports, straining its point-to-point flying network, and rendering its antiquated crew scheduling platform useless.
Jordan kicked off Thursday's earnings call by once again apologizing for the holiday meltdown, emphasizing the company is working towards earning back customer loyalty as it looks to recover from the financial fallout
"We are intensely focused on reducing the risk of repeating that type of operational event again like we had last month and we are highly focused on our customers and our plan going forward, and customer refunds and reimbursements remain a top focus," Jordan said. "While I'm not proud of what happened, I'm very proud of our people and their ability to take care of our customers and our needs."
Southwest Still Responding to Reimbursement Requests
Southwest vowed to refund travelers whose flights were canceled and reimburse customers for extra costs like last-minute flights on other carriers, rental cars, hotels, and meals. A little over one month later, Southwest says it has reunited all passengers with their lost luggage, processed nearly all refunds, and responded to 80% of the requests customers submitted for reimbursement.
Southwest said it would honor "reasonable requests" for reimbursement but repeatedly declined to explain what it would consider reasonable. Ryan Green, the airline's chief commercial officer, admitted Thursday that evaluating the claims is a "subjective" process, but that executives directed employees to "be generous in that regard and lean towards the customer."
For Thrifty Traveler readers who submitted reimbursement requests, the payout amounts have varied. One traveler requested $750 to cover the costs of a one-way rental car, gas, meals, and hotels for a last-minute drive from Seattle to Phoenix and Southwest granted him $1,000 – more than requested – while another received her refund for her canceled flight, but the airline shorted her request for reimbursement recently by about $37 – the amount she paid to fill up a rental car with gas. Some readers are still waiting to hear back.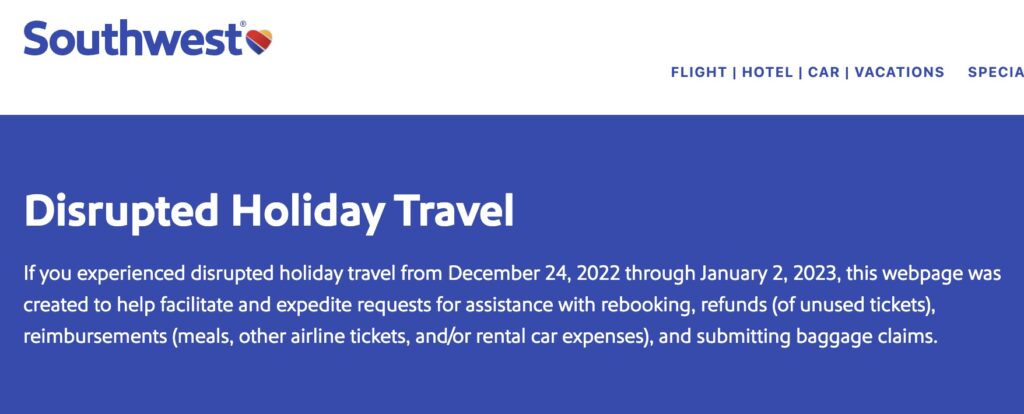 While Southwest hasn't disclosed the exact total of how much it has paid out to customers, the airline's chief financial officer Tammy Romo said the "lion's share" of the $390 million in operating costs it incurred as a result of the meltdown is due to reimbursements for travel expenses.
If you were caught up in Southwest's mess and never asked for money back, there's still time. Southwest confirmed to Thrifty Traveler there is no cutoff time to submit a reimbursement request.
Read our guide on how to get refunded & reimbursed for your travel.
Travelers Not Shying Away from Flying Southwest
Customer loyalty remains another big question in the wake of the Southwest debacle. Southwest has some of the most loyal customers in the airline business, but would they keep flying on the airline after the holiday season meltdown? The answer appears to be yes.
The airline noted a slowdown in bookings and an increase in flight cancellations for January and February, which it attributed primarily to the holiday travel disruptions. However, CEO Bob Jordan said booking trends are improving for March, particularly for leisure travel.
As an apology, Southwest proactively issued 25,000 Rapid Rewards points to any customer whose flight was canceled or significantly delayed between Dec. 24 and Jan. 2. This goodwill gesture seems to have worked. Green said 25% of those impacted customers have already booked future travel on Southwest, either with those points or with cash.
DOT Investigation Into Southwest Underway
The U.S. Department of Transportation said this week it had started a "rigorous and comprehensive" investigation into Southwest's meltdown. The agency said in a statement it is investigating whether the airline scheduled more flights than it could realistically handle which it says is a violation of federal laws against deceptive trade practices.
In a statement, Southwest said its holiday flight schedule was "thoughtfully designed " and the airline had ample staffing for the busy holiday travel season. The airline said it is cooperating with the federal investigation.
Bottom Line
Southwest is continuing to deal with the financial fallout from its operational collapse last month. And while the airline is trying to make good on its promise to reimburse customers for extra costs incurred by canceled and delayed flights, some customers are still waiting to see how much they will get.
The airline has said it would honor "reasonable requests" for reimbursement, but has provided little information on what it considers reasonable.
But, as the airline moves on from the holiday season meltdown, at least some of Southwest's efforts to rebuild travelers' trust appear to be working.