Aer Lingus is reducing its flights between Minneapolis-St. Paul (MSP) and Dublin (DUB) to just five times a week through the entire summer, according to published flight schedules, down from the daily service it had previously planned as coronavirus concerns hit the airline industry hard.
Aer Lingus just began flights to Minneapolis last summer, and executives from both the airline and Minneapolis airport have said it's been a smash hit. The exciting new route was fueled by data from the state's business community showing lots of unmet demand for a nonstop flight. And that proved true, as more than 83% of seats on the flight were full in its first month of flights, according to the most recent Bureau of Transportation Statistics figures.
The Irish airline had planned to continue daily flights this summer. But flight schedules show that has now been reduced to just five flights weekly starting in April all the way through September – which includes the typically busy peak summer season. Flights from Minneapolis to Dublin are scheduled for Sundays, Mondays, Tuesdays, Thursdays, and Fridays. Flights back to Minneapolis follow the same schedule.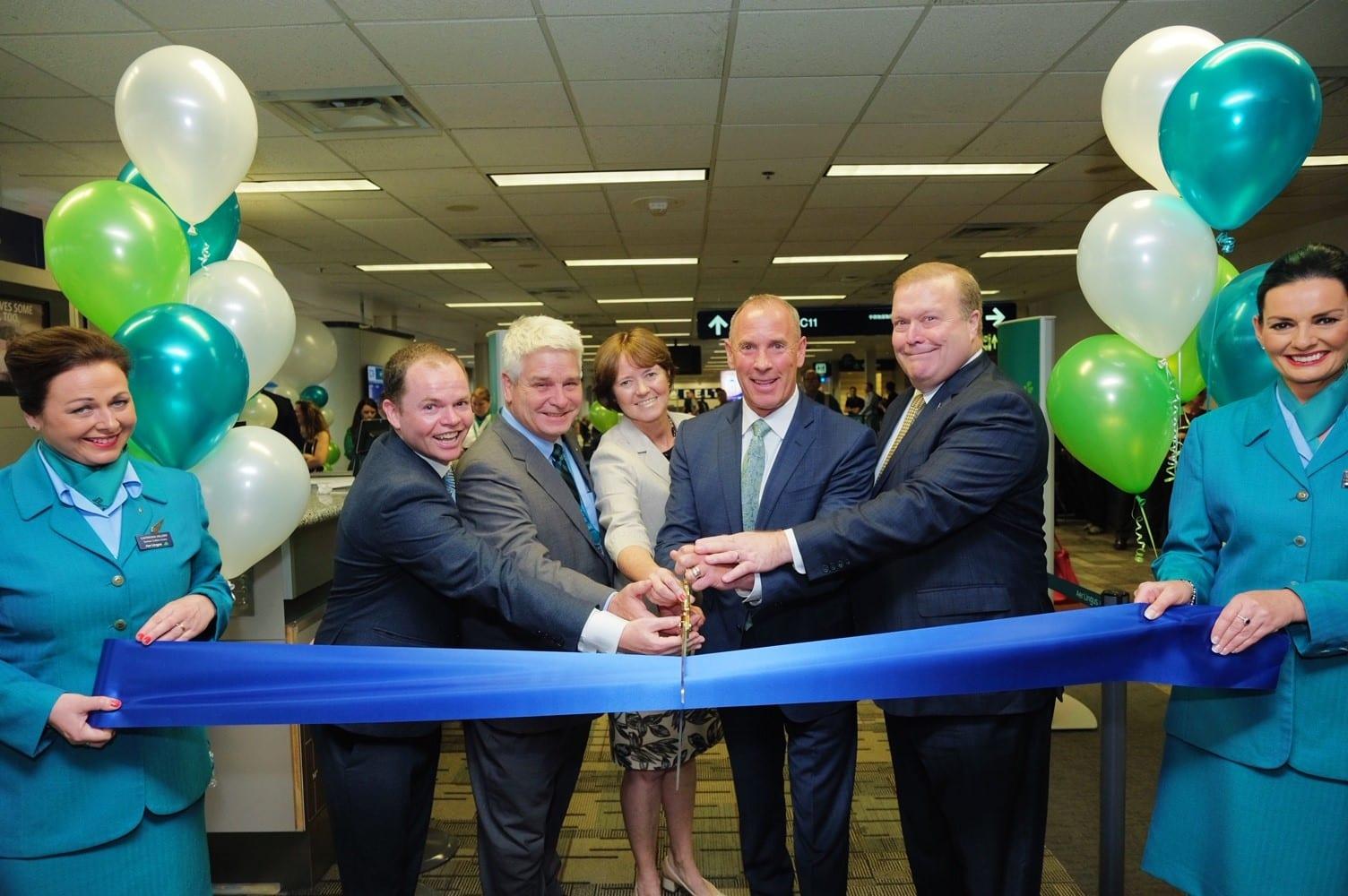 Read the story of how Minneapolis-St. Paul won the new Aer Lingus route to Dublin.
It's unclear if Aer Lingus will reduce service to any of its other 12 gateway cities in North America. In a statement, the airline did not confirm nor deny the cut to Minneapolis service, saying only that it "continues to keep what is a dynamic situation under constant review."
"Guests whose travel is subject to schedule change will be contacted by Aer Lingus directly," Aer Lingus said.
Airlines near and far are adjusting their schedules, pausing routes, and flying less frequently as travelers have stopped booking tickets and prepare to stay home and wait out the coronavirus outbreak. Delta has announced it is cutting 10% to 15% of its domestic flights and up to 25% of international service – including a whopping 65% cut to its flights to Asia. American and United are making similar reductions.
This isn't the first time those cuts have hit Minneapolis. Delta has halted its new nonstop service to Seoul-Incheon (ICN) through April. Meanwhile, it has reduced its daily flight from Minneapolis to Tokyo-Haneda (HND) down to five weekly flights.
Lead photo courtesy of Aer Lingus