Minneapolis-St. Paul (MSP) airport hit aviation's equivalent of a grand slam in 2019, launching three brand new, nonstop international routes to Mexico City (MEX), Seoul-Incheon (ICN), and Dublin (DUB) – with a fourth on the horizon to Shanghai (PVG) in 2020.
What's behind that enviable success? Data on business travelers. And not just where they've been, but where they're planning to go.
Airport officials teamed up with Minnesota's businesses, including its wealth of Fortune 500 companies (think 3M, Target, Best Buy, U.S. Bank, and many more) to gather data about where they want to send their employees over the next several years – often in a high-priced business class seat or an expensive last-minute ticket.
They've used that data to give airlines a novel and valuable look at where some of the region's most lucrative travelers want to go. And that has proven effective. Once the nonstop flight to Shanghai gets regulatory approval and begins, likely next year, that data will have helped MSP go 4 for 4 on the top unserved routes.
"This was unusually in-depth and useful," Chris Keen, the director of network planning for Aer Lingus, said of the data MSP provided. "We're making multi-million dollar bets here. Any data that an airport … can provide really helps give us more certainty to make those bets."
But MSP isn't done. Armed with even newer data on future business travel patterns, the airport is going after the next new routes for 2020 and beyond. And the airport knows where they could be.
The Business of Business Travel
Data is an integral part of any airline decision. Airlines and airports are constantly analyzing every parcel of data available to get ahead, doubling down on routes that are working great and cutting those that are underperforming.
But the airline traffic data available through the Department of Transportation is a historical record looking back six months or more. The Metropolitan Airports Commission, which operates Minneapolis-St. Paul along with several smaller regional airports, found a way to look into the future for a segment of travelers that airlines prize: business travelers.
While vacationers may fill the plane, business travel is critical to airlines, providing a major slice of revenue through top-dollar ticket sales even after traffic from vacationers drops off. Having a steady stream of business travelers can make or break an airline's route. 
"It really kind of starts with business travel. That's where the carrier really generates the profit, for the most part," said Brian Ryks, executive director and CEO of Minnesota's airport commission who has spent his career managing airports. 
And Minneapolis-St. Paul (MSP) sits in a sweet spot to exploit that.
How MSP Used Data to Win
With just 38 million passengers passing through MSP last year, its a fraction the size of Delta's largest hub in Atlanta (ATL) and well outside the top 50 airports in the world. It was the 20th U.S. airport for international passenger traffic in 2018, according to the Bureau of Transportation, behind airports like Charlotte (CLT) and Detroit (DTW).
Yet Minnesota is home to 17 Fortune 500 companies, far more than almost any state its size. That corporate community is stitched together by a handful of business groups that help them cooperate. And it all sits in a relatively small metropolitan area, flowing in and out of an airport whose costs are lower than two-thirds of other major U.S. airports – a critical metric for airlines deciding where they can make money.
So in 2017, the airport commission partnered with GreaterMSP, an economic development organization backed by the state's business community to create what they called the Regional Air Service Partnership. The group convinced CEOs of some of the state's major companies to provide three years worth of future travel plans.
That's highly confidential data that could tip off competitors to their plans, so they anonymized it all to create a massive look at where business travelers would be flying out of MSP.
The result is a goldmine of valuable data for airlines. And it's an approach that few, if any, other airports have been able to replicate. Rick King, the chair of the airport commission board, said getting buy-in from a tight-knit business community was the linchpin.
"The airlines have told us no one has done this," King said.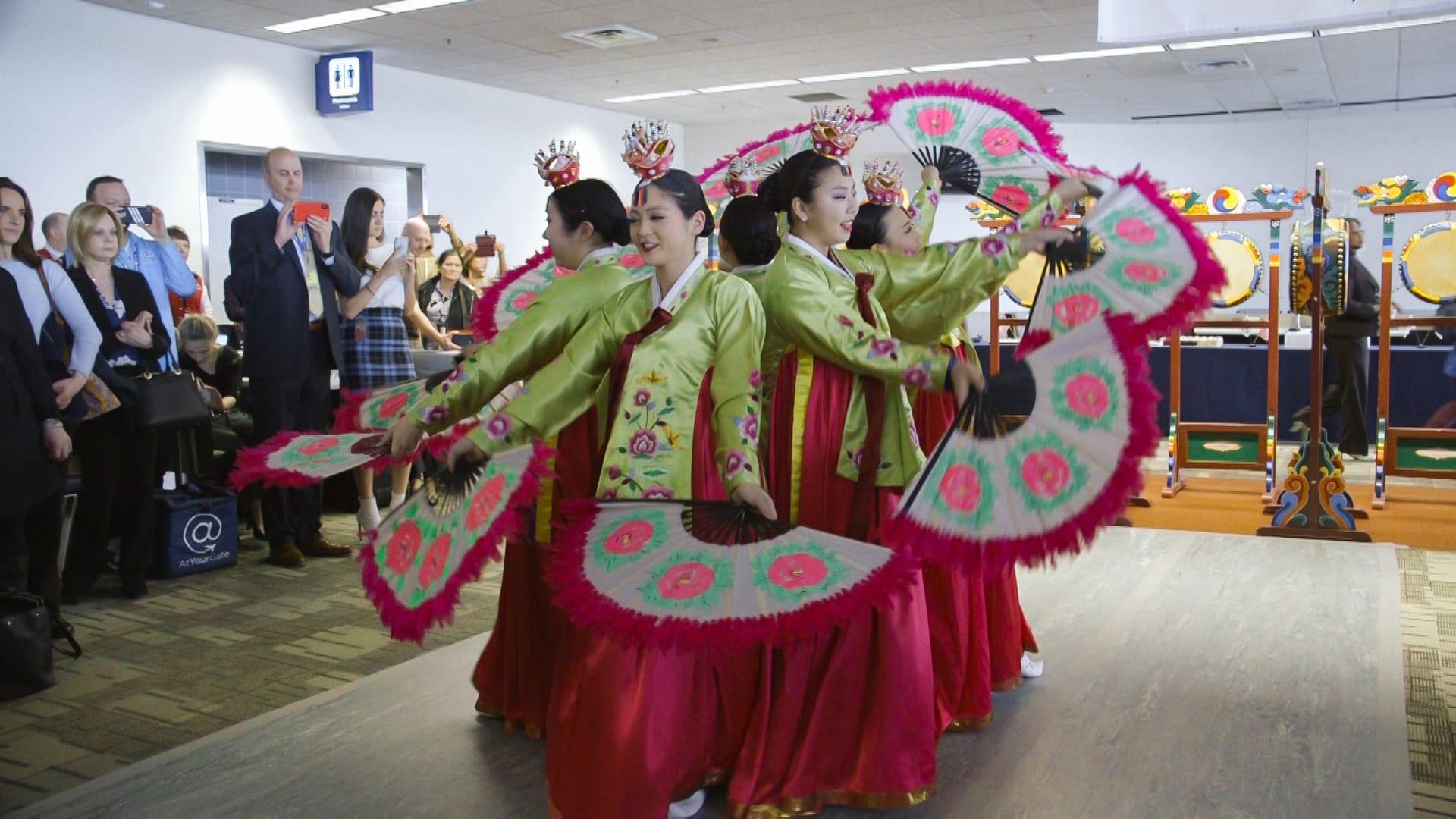 The first round of that data helped secure three new Delta flights from Minneapolis to Seoul, Mexico City, and the pending service to Shanghai. While they were welcome additions, all three had been on the airline's radar for a while.
"I think that helped solidify the need for those routes," King said of their data.
But there was one surprise.
Aer Lingus Appears
Aer Lingus' announcement last year that it would start flying to Minneapolis caught travelers and even aviation experts off guard.
The airport's data saw it first. The first round of anonymized data from Minnesota companies clearly showed enough business travelers were planning to go to Dublin to support a nonstop flight. Those numbers surprised even King and Ryks.
"Dublin wasn't really on our radar to any great extent," Ryks said.
Looking back, it makes sense. The elephant in the room is Medtronic, a massive Minnesota-grown medical device manufacturer that shifted its corporate headquarters to the Irish capital in 2014. But with Brexit looming, other financial companies are moving some of their European operations to Ireland.
The MSP airport partnership brought the data to Delta and "several other airlines" in 2018, King said, but nothing concrete came of it. Delta did not provide an official for an interview with Thrifty Traveler.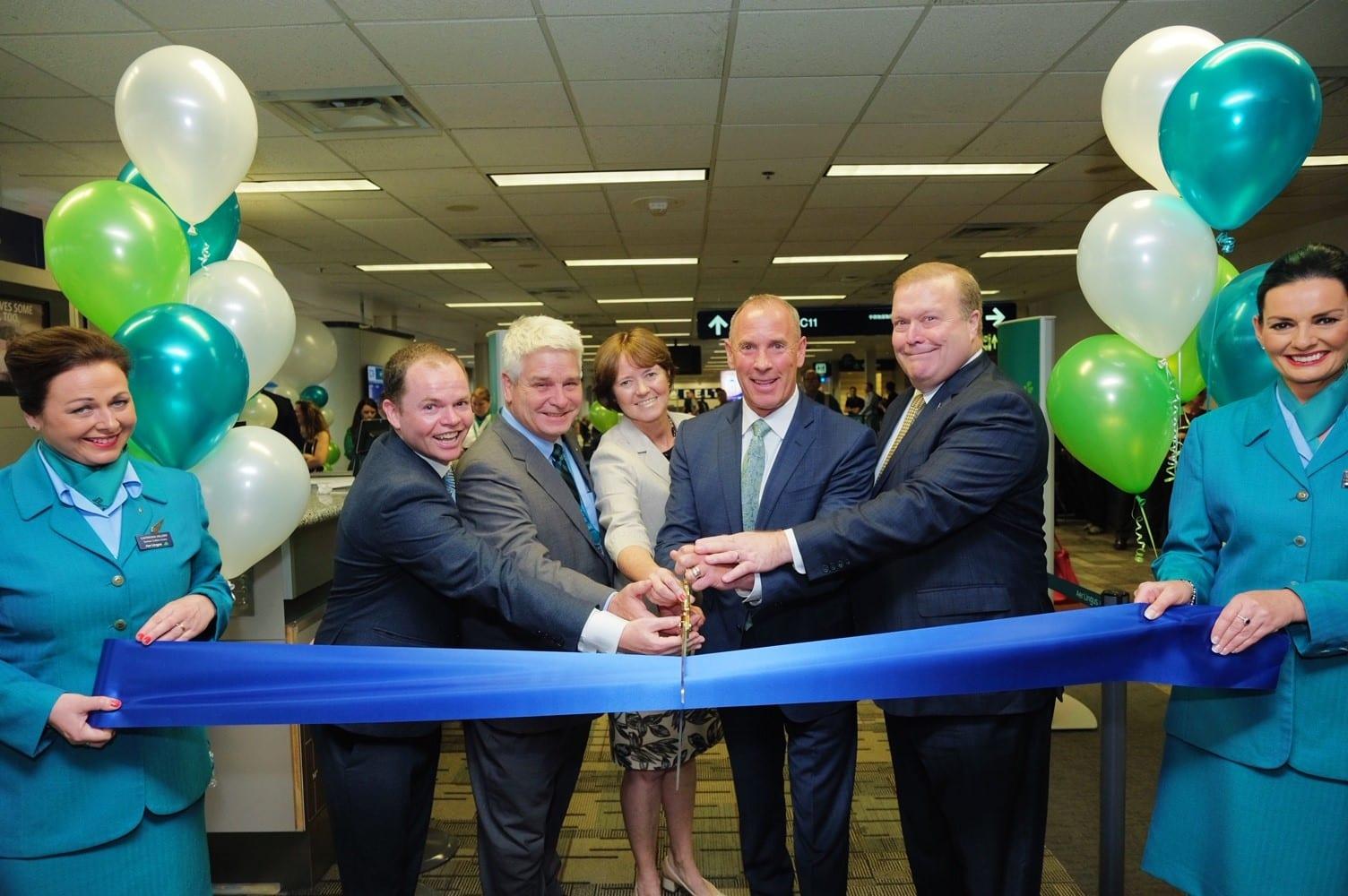 Soon after, Aer Lingus swept in. Ireland's flag carrier asked more than a dozen airports in North America, including Minneapolis, to submit a proposal for nonstop flights to Dublin. Keen from Aer Lingus said the city was "on our medium list," but below other, bigger metropolitan areas.
MSP submitted a proposal, mentioning the data that showed strong demand for a flight from businesses in the area. Aer Lingus quickly reached out for a closer look. The airport also lined up two major Minnesota companies – they can't say which – to chat with Aer Lingus about their plans.
"It's as much of an art as a science. There's some good data out there, but it's not perfect," Keen said of finding new routes. "Any additional confidence we can get in the solidity of demand, particularly that helps us fill up our front cabin … is really useful."
Aer Lingus announced in September 2018 it would begin flying to Minneapolis, just months after starting the search process. Keen said the data was a factor in the decision, which he said, "gathered steam faster than usual."
King is far less subdued about winning a route that has proved to be a smash hit.
"That looked to be like a 12-city bakeoff, and all of a sudden it was done," he said.
More New Routes on the Way?
Minneapolis airport officials are already trying to attract new routes for 2020 and beyond. But they readily admit a repeat of 2019 will be a tall task.
The four success stories from the past year were low-hanging fruit, cases where the data made it fairly obvious a nonstop route would work. From there, it gets fuzzier. But there's still a list.
A nonstop flight from Minneapolis-St. Paul to Sao Paulo, Brazil (GRU) has been at or near the top of the airport's wish list for years. Delta scrapped its nonstop flight from Detroit (DTW) to Sao Paulo earlier this year, creating a possible opening for MSP. Delta's recent investment in LATAM, which has a huge presence in Sao Paulo, makes it more interesting.
And critically, the city is the Brazillian headquarters for Minnesota agricultural giant Cargill.
"When Cargill tells you they need to get to Brazil, that's not just one person flying to Brazil every now and then. That's a boatload of people going there," King said.
The data – and common sense – also shows it's high time for another nonstop flight to London. Delta flies daily to London-Heathrow (LHR), but could likely support more flights. Whether it would be on Delta, partner airline Virgin Atlantic, or competitor British Airways is another question.
It underscores one of MSP's key challenges: With 71% market share, Delta can scare off most airlines.
"That's why it took JetBlue a while to get here," Ryks said, referencing JetBlue's 2018 start. "They knew they were going to have to compete against Delta."
Copenhagen (CPH) is another intriguing option that has shown up in businesses' travel plans, as are both Munich (MUC) in Germany and Nairobi (NBO) in Kenya. Ryks wonders whether Delta's short-lived nonstop flight to Rome (FCO) could make a comeback. Delta axed that flight in 2016 after one summer season.
None are slam dunks. Regardless, officials from the airport are convinced they've found a winning formula for helping generate new options for travelers – at least until other airports figure out how to do the same.
"This certainly, I think, keeps us ahead of the game," Ryks said. "There's still more work to do. And I think more opportunities."
Lead photo courtesy of MSP Airport