Aer Lingus is shelving the new nonstop flights between Dublin (DUB) and Minneapolis-St. Paul (MSP) indefinitely less than a year after it launched, a Minneapolis airport official confirmed to Thrifty Traveler on Thursday.
The new direct flights between Minneapolis and Ireland's capital began just last July with much fanfare. It was fueled in large part by data from the state's business community showing lots of unmet demand for a nonstop flight. By all indications, it was a smash hit: Flights were regularly full and the airline had planned to fly a much bigger plane on the route this summer.
Enter coronavirus. Like all airlines, Aer Lingus has suffered heavy financial losses as travel demand plummeted. The Dublin-based carrier is currently planning for massive cuts and layoffs, RTE Ireland reports.
The successful new route to Minneapolis is just one casualty. Those flights had been suspended through much of the summer, but airport spokesman Patrick Hogan confirmed that Aer Lingus has decided to cut the flights indefinitely, with no certain plans to return.
"Every airline is retrenching now," Hogan said. "The question is when are they going to put it back on the map."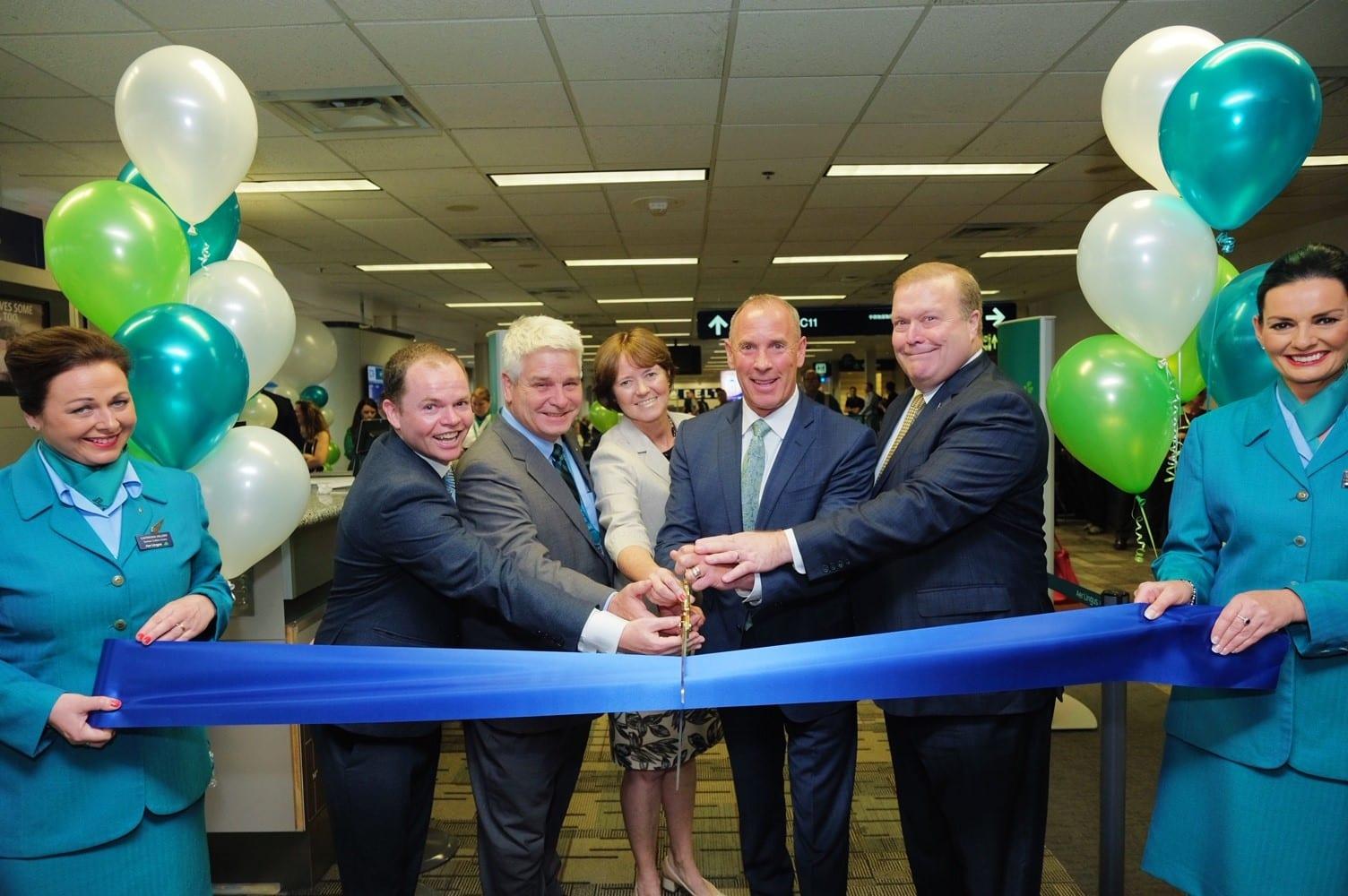 Hogan said the airport hopes Aer Lingus could reverse course and resume flights as soon as 2021, but that's up in the air. Minnesota-based travelers could still fly Aer Lingus to Dublin by connecting through Chicago-O'Hare (ORD).
Far deeper cuts could be on the way for Aer Lingus and its 13 other North American gateways. Like Minneapolis, Aer Lingus' nonstop flights to Miami (MIA) are no longer for sale.
Its route map also no longer shows nonstop flights to Los Angeles (LAX), San Francisco (SFO), Seattle (SEA), Newark (EWR), Hartford (BDL), Philadelphia (PHL), or Toronto (YYZ).
That would leave only flights to Chicago, New York City (JFK), Boston (BOS), Washington, D.C.-Dulles (IAD), and Orlando (MCO). A spokesperson for Aer Lingus did not immediately return a request for comment.
Hogan said the flight from Minneapolis to Dublin was a hit with travelers, and Aer Lingus believed the same. Chris Keen, the airline's director of network planning, said last year that it was "exceeding our expectations."
Indeed, more than 83% of seats on the flight were full in its first month of flights in July 2019, according to figures from the Bureau of Transportation Statistics.
Aer Lingus cut frequencies on the flight between Minneapolis and Dublin in March as coronavirus began to shake up the industry. The airline paused service altogether as a result of President Trump's travel European travel restrictions but planned to start back up in July, according to published flight schedules.
Now, it's unclear if the flight will ever return.
This is a breaking news story. Please check back for updates.
Lead photo courtesy of Aer Lingus