Southwest Airlines canceled nearly 2,000 flights over the weekend and delayed thousands more, the latest operational meltdown for an airline as the industry tries to climb its way out of the COVID-19 crisis. And data shows the Texas-based airlines' problems continued into Monday morning.
Southwest had already canceled another 347 flights as of early Monday morning, according to data from FlightAware, with more than 320 Southwest flights and counting experiencing delays. That tally is sure to grow as the day stretches on.
It's another round of scheduling issues for Southwest, which canceled more than 600 flights in a week early this summer. But this time it's far worse, similar to Spirit Airlines' meltdown this summer, which took more than a week to correct. On Saturday and Sunday, Southwest canceled roughly a quarter of its scheduled flights. That's bad.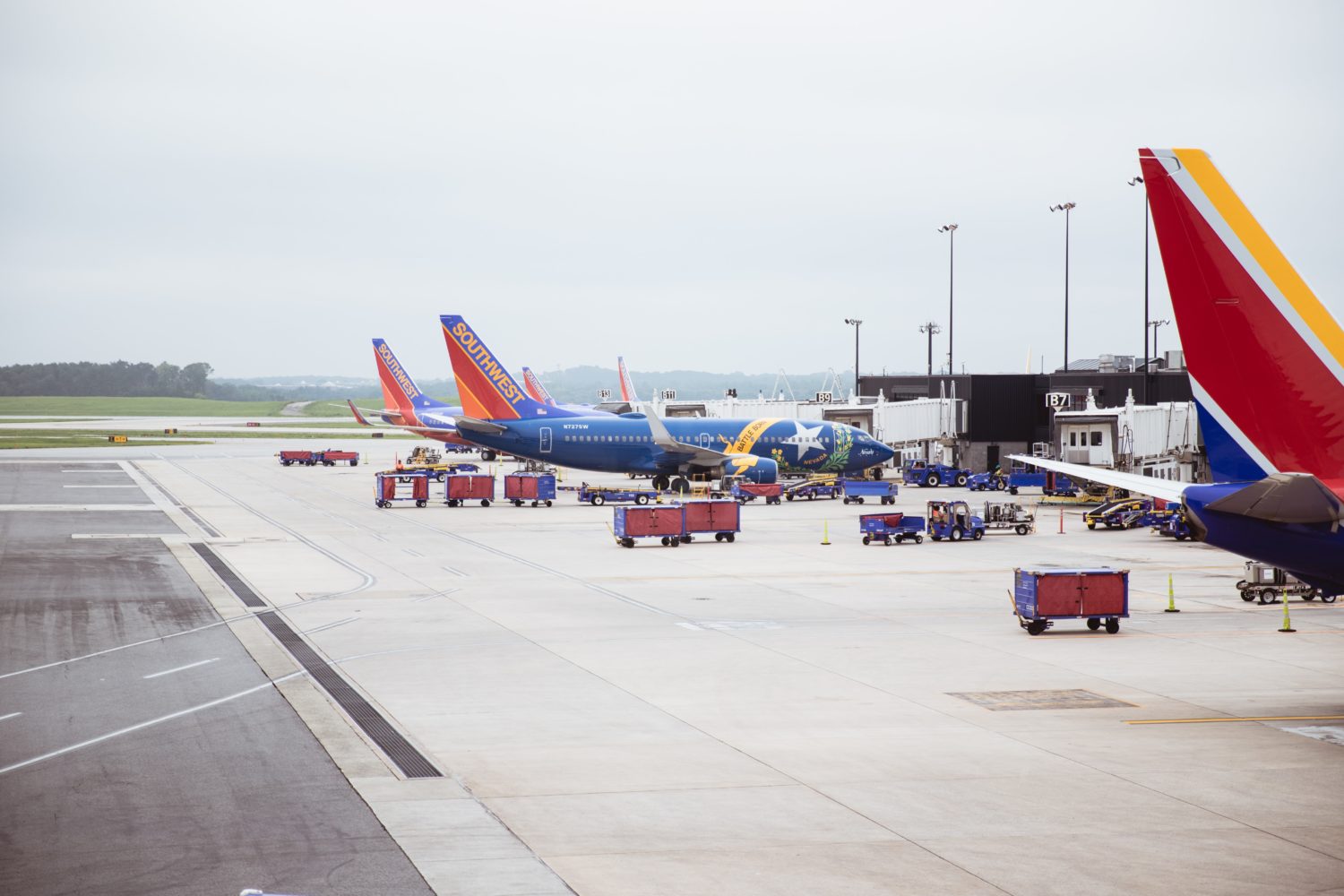 Remember: If Southwest (or any airline) cancels your flight, they owe you the option of a full refund – not just a flight credit!
Officially, Southwest has blamed a combination of bad weather and air traffic control (ATC) issues on the East Coast, but that doesn't add up. Rumors bolstered on social media suggested that Southwest pilots were holding a "sickout" to protest the federal vaccine mandate which applies to major airlines like Southwest – but that rationale has been largely debunked, too.
"I can say with certainty that there are no work slowdowns or sickouts either related to the recent mandatory vaccine mandate or otherwise," the Southwest Airlines Pilots Association wrote in a statement on Sunday.
So what's going on at Southwest?
Explaining Southwest's Woes
Airline operations are almost impossibly complex, with so many moving pieces that contribute to a well-run airline getting flights in and out on time. So when an airline cancels nearly 2,000 flights in the course of two days, there's never just one cause.
It's a domino effect. When one problem like storms or a small labor issue crops up, it tends to trigger some other issue. Ten canceled flights quickly become 20 as planes and crews are left out of place, unable to operate their next flight. And because airlines have downsized due to the pandemic, it's even harder to recover.
Here's a look at some of the issues at play:
There were some storms in the Southeast U.S. on Friday, which seemed to be the initial spark for Southwest's problems.
While there reportedly was a small staffing issue with air traffic control in Jacksonville (JAX), that's not a new problem – and if it were the root cause of Southwest's issues, we'd see other airlines canceling hundreds of flights, too. Even the Federal Aviation Administration (FAA) has repeatedly stressed that Southwest's explanation doesn't hold up.
Here's the big one: Southwest had more flights scheduled for Sunday than at any point since early March 2020 – just before the pandemic upended travel. With a much smaller workforce than it had pre-pandemic, Southwest clearly bit off more than it could chew.
Flight cancellations tend to snowball because crews and planes get out of place: For example, a Southwest flight from Dallas-Love Field (DAL) to Denver (DEN) gets canceled, which affects the next flight from Denver to Las Vegas (LAS). When cancellations stack up as we've seen at Southwest, it quickly compounds, forcing the airline to cancel even more flights in order to reset.
Part of Southwest's low-cost business model means turning planes between flights faster than its competitors. That leaves Southwest with precious little breathing room to recover when things start to go wrong.
It's a small issue, but it's still a factor: Southwest doesn't have interline agreements with other airlines, which would allow them to rebook affected customers on a competitor.
We've seen this same pattern play out again and again throughout the pandemic. That's what happened to Delta over Thanksgiving and Christmas in 2020, then again over Easter this year. It happened to American and Southwest early this summer. And it happened at a massive scale with Spirit in early August, one of the biggest airline meltdowns we've seen in a decade.
Eager to pick up as much business as they can as travel rebounds, airlines that downsized during the pandemic have stretched themselves to the breaking point. When everything goes perfectly, it's doable. But when bad weather strikes or labor issues crop up, everything falls apart fast.
Bottom Line
Southwest Airlines is in a world of hurt after canceling more than 2,000 flights over the last few days. And unfortunately, Southwest flyers are paying the price.