The Waldorf Astoria is in the process of taking over the Las Vegas strip's famed Mandarin Oriental resort. And while some Vegas fanatics view that change as a downgrade, there was a major silver lining: It'll be a rare points hotel on the Strip.
Good news on that front: You can now book the Waldorf Astoria in Las Vegas with Hilton Honors points for reservations beginning Sept. 10. And rates are fairly reasonable, starting at 58,000 points a night.
Las Vegas might be the United State's tourism capital, but it's not exactly awash in options for points and miles aficionados. There are just a handful of major Las Vegas Strip hotels affiliated with big hotel brands. And it's even harder to get a good value out of those.
So being able to book a room with points at a luxury brand like Waldorf Astoria is potentially a game-changer for Sin City. Sure, it may not have the worldwide prestige of Mandarin, but Waldorfs are still luxury properties. Like its predecessor, the Las Vegas Waldorf Astoria will not have a casino.
And the rates for award stays are far better than we expected. A standard room starts at just 58,000 Hilton Honors points. Considering the Palazzo and Venetian charge at least 60,000 IHG points per night, that's more than reasonable.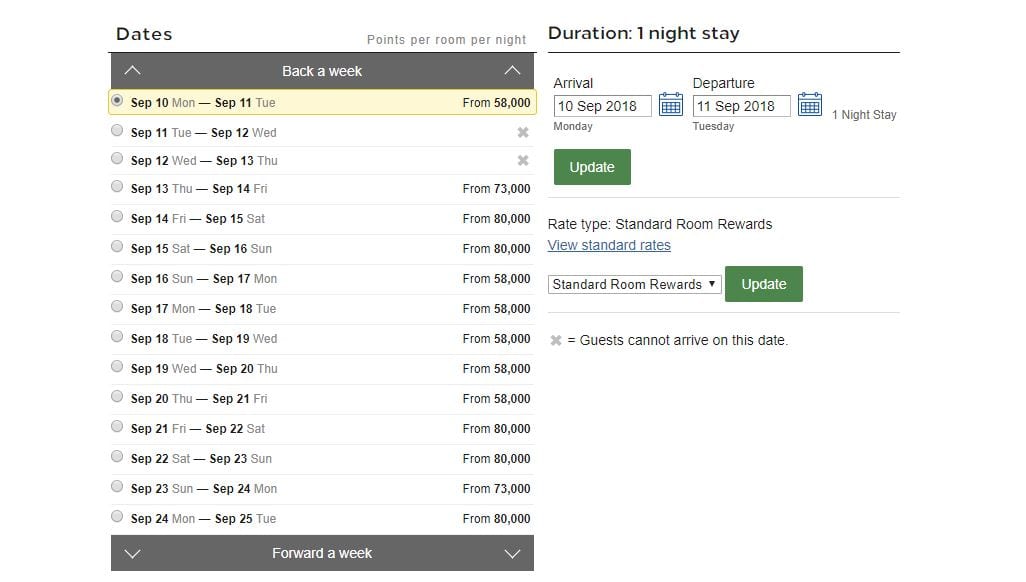 For a weekend stay at the Waldorf Astoria Las Vegas, 73,000-80,000 points per night looks to be the norm.
Getting Hilton Points
Luckily, there are plenty of options to pile up Hilton Honors points. Hilton Honors American Express Surpass Card is still offering 125,000 bonus points after spending $2,000 in three months. That card also comes with some great benefits like Priority Pass Select membership for airport lounges, automatic Hilton Gold status, and more.
And our reader Dave, who tipped us off to this story, tells us that the American Express Hilton Aspire card's $250 annual resort credit also now applies to reservations at the Waldorf Astoria Las Vegas. So that's another card worth looking into. Further, the card comes with a weekend night certificate that can be redeemed for a night at the property. 
Hilton also makes it incredibly easy to pool points with fellow Honors members, making award stays even easier. You can combine points with up to 10 other members, with few restrictions on who qualifies.
Bottom Line
If you're a fan of Las Vegas and collect hotel & airline points and miles, this is excellent news. Las Vegas needs some more competition on that front. And the Waldorf Astoria Las Vegas may be the best addition yet.