On April 1, Croatia became the first mainland EU country to open its borders for tourism. The country relies on tourism for roughly 20% of its GDP, and with tourist arrivals dropping nearly 80% in 2020, COVID-19 took its toll on the country.
This year, Croatia hopes to have a successful tourism season – and they're off to a good start. I recently had the opportunity to visit Croatia and found it to be the perfect post-COVID destination. There is plenty to do outside, bars and restaurants are operating with near normalcy, the weather is fantastic, and the people are friendly and happy to have tourists returning.
The pandemic has certainly changed international travel as more documentation is now required. But in my opinion, it's so worth it. Here's everything you need to know about visiting Croatia in 2021.
Related: What It's Like Traveling in Europe Right Now: 6 Takeaways from My Trip
Where Should I Visit in Croatia?
Tourism to Croatia has skyrocketed in recent years. However, the country still might not be at the top of many traveler's bucket lists. But it should be. Between multiple gorgeous national parks, excellent food and wine, historic sights, quirky museums, and plenty of sunshine – Croatia has it all.
Read More: Plitvice Lakes: The National Park in Croatia You Need to See
The country has an incredibly interesting history. Originally part of the Austro-Hungarian empire, portions of northern Croatia became a part of fascist Italy up until 1943.
At that point, it became Yugoslavia until its independence in 1991. Pula, the largest city in Istria, is home to the world's most intact Roman amphitheater – and it is the only remaining Roman amphitheater to have four side towers entirely preserved.
Some of the world's most underrated wine calls Croatia home. In Istria, the Teran grape reigns supreme whereas Plavac Mali is dominant further south in Dalmatia. Croatian wines are relatively difficult to find in the U.S. so you will want to make sure to bring some home!
Foodies will appreciate the location along the Adriatic Sea for delicious meals with a view. Croatia has some of the highest concentrations of truffle forests in the world and its location on the coast is ideal for some of the freshest seafood.
Try the truffle ravioli at Konoba Mondo in Motovun – Anthony Bourdain even approves!
When you've had enough of the coast (if that's even possible), the capital city of Zagreb is waiting. Zagreb is spacious for a European city, with large plazas and lots of greenery.
The vibe is laid back but still buzzing with energy. Craft beer is on the rise here, as are quirky museums plentiful enough to fill your days. Some of the street art will give you Athens-like vibes.
Zagreb is one of the cheapest cities in Europe! What's not to love?
It could also be a great time to visit famously over-toured Dubrovnik without the crowds. Convinced? Great – let's get planning!
Read More: 3 Days in Dubrovnik: What to Eat, See & Do
What are the Requirements for Entry into Croatia?
Croatia was the first European country to reopen its borders, locking down last fall before resuming travel this spring.
Today, there are several ways to get into Croatia.
How Can I Get Into Croatia?
You can get into Croatia by showing proof of vaccination, presenting a recent negative COVID-19 test, or providing proof of recent recovery from COVID-19.
If you are vaccinated, you must present your certificate of vaccination (including Moderna, Pfizer, or Johnson & Johnson) showing that your final dose of the COVID-19 vaccine was administered at least 14 days prior to entering Croatia.
If you take a COVID-19 test prior to arrival, it must be a PCR or rapid antigen test taken no more than 48 hours prior to arrival in Croatia.
You can also provide proof of recovery from COVID-19 with a medical certificate or a positive PCR or rapid antigen test performed in the last 12 to 180 days.
You can also get into Croatia by taking a PCR test or a rapid antigen test upon arrival to Croatia (at your own expense), but you must stay in self-isolation until receiving a negative test result. And if a test is not available, arriving travelers must self-quarantine for 10 days.
Are there additional requirements to enter Croatia?
Yes, you'll also need to fill out a form online that includes your travel dates as well as a COVID-19 health declaration.
Upon arrival in Croatia, you'll need proof of your accommodations and any other booked activities to show that you are visiting for tourism.
What is the Best Way to Get to Croatia?
The easiest way to get to Croatia is directly from the United States. Both Delta and United have launched nonstop service to coastal gem Dubrovnik beginning in July. Delta's service commenced on July 2 from New York (JFK), and United's service started from Newark (EWR) on July 8.
There are also plenty of options to get to places such as Zagreb, Split, and Pula with flights that connect elsewhere. If you book an international transit point, make sure to check your transit requirements in addition to Croatian entry requirements.
I flew through Amsterdam (AMS), which requires a negative PCR test within 72 hours of transit regardless of vaccination status. Constantly changing requirements such as this are a good reason to fly directly to your destination from the U.S. if possible.
Looking for cheap flights to Europe? Sign up for Thrifty Traveler Premium today!
We regularly find and send flight deals to Croatia like the one pictured below.
Want instant alerts for flight deals like this? Sign up for Thrifty Traveler Premium today!
Read More: How Thrifty Traveler Premium Works
What's it Like at Tourist Sites in Croatia?
It is clear that tourism has not yet recovered in Croatia, but likely will improve as the summer goes on. Museums and tourist attractions are open and operational so you should have no issues visiting these sites. We experienced no waits or lines, which makes for a much more pleasant experience than typical peak summer in Europe.
I spent a day at Plitvice Lakes National Park, where advance tickets are almost always required due to its popularity. The park was mostly empty and tickets were being sold at the gate to people walking up.
It was enjoyable to be able to purchase tickets on a whim and not having to book anything for the trip in advance. As tourism ramps up and people return to international travel – this will likely change: consider planning ahead for a future trip.
What About Car Rentals?
The best way to make the most of your time in Croatia is to rent a car. Cities and attractions are spread out so unless you plan to only visit one town or forego (or pay for day trips with tour operators) attractions like Plitvice Lakes, you'll need a car. Driving in Croatia is easy and the roads are well maintained. Toll roads are expensive but can be avoided with alternate routes if you want to save cash.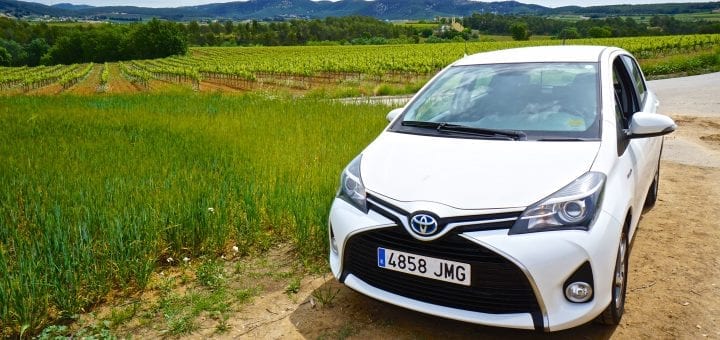 While most cities in the U.S. are experiencing a car rental shortage, there were plenty of options in Croatia. An economy-sized automatic rental through Hertz ran me $325 for 12 days. Looking further into the summer, prices are slightly more expensive but still extremely affordable compared to rentals in the U.S.
Will I Have to Wear A Mask in Croatia?
Masks are only required in "closed spaces" in Croatia, per the Croatian Embassy guidelines. Many businesses keep windows open, between the nice weather and presumably to be considered an "open air space".
Most businesses did not require masks, but some do have signs out asking patrons to put one on when entering the store. I wore one as a courtesy when in shops or using indoor restrooms but also saw many people who did not.
One time while getting up to use the restroom during dinner, a waitress stopped me and told me not to worry about putting a mask on. No one seemed too concerned about them throughout the trip.
While there are situations where you may need to put a mask on during your trip, overall there was minimal mask-wearing.
Are Bars and Restaurants Open?
Bars and restaurants are open for business! Almost every restaurant is extremely well equipped for outdoor dining, where there are no restrictions. You will want to enjoy the wonderful weather anyway which makes outdoor dining an easy choice.
If you prefer inside, restaurants are able to offer indoor dining with no restrictions – but you'll need to order food. Coffee shops and bars are still restricted to open-air seating, and alcohol cannot be sold after 11 PM.
Overall, dining has a high degree of normalcy and Croatia continues to evaluate and ease restrictions as the pandemic improves. I noticed many bars that were packed with patrons outside right up until the closing time of 11 PM.
Since I still needed to get a COVID test to come home to the U.S., I avoided packed places in favor of quieter venues which were also easy to find. But if you want a busy party atmosphere, the experience will be available to you.
How is Croatia Handling COVID-19?
Croatia has experienced a steady and fairly quick decline in COVID cases since April and has loosened restrictions accordingly. There is no curfew in place and most things are operating normally, with the exception of a couple of items:
Sporting events are still not allowed to have spectators
Casinos must close at 11 PM.
Alcohol also cannot be sold after 11 PM.
All things considered, you can expect a very normal experience when visiting Croatia.
What About Getting Tested Before Coming Home?
The United States currently requires travelers to obtain a negative COVID test (PCR or rapid antigen) within 72 hours prior to arrival back in the U.S. Yes, even if you're vaccinated. Hopefully this changes soon, but with the COVID-19 Delta variant continuing to spread across the globe this may be in place for some time yet.
It's also a good idea to be aware of your layover requirements if you have them, and make sure you meet any requirements for the transfer country's airport.
Read More: Yes, You Still Need a COVID-19 Test to Fly Home from Abroad
Where Can I Get a COVID-19 Test in Croatia?
Croatia has plenty of options for getting the type of test you need in a timely fashion. A comprehensive list of all testing locations along with the prices and expected turnaround times can be found in the COVID-19 Testing Locations section here.
A rapid test will cost about $25, and a PCR test will run you about $100. Don't forget to make sure your results are issued in English – some testing sites will charge a small extra fee for this. If you are able to take the test on a weekend, you can arrange for testing through the tourist board at [email protected] for a 50% discount.
Some hotels are offering testing as a service to their guests. If you want to eliminate the hassle of finding and booking yourself a test, look into staying at a property that offers testing that will meet your needs.
The turnaround times are pretty quick. I needed a full RT-PCR nasal swab due to my layover requirements and received my results in six hours. Rapid testing is even faster.
Bottom Line
As the world starts to open up again, Croatia is ready to welcome tourists. While most of Europe is just starting to open up, Croatia has been allowing tourism since April 1 and is doing a great job.
If you are looking to travel to Europe in 2021, it's time to move Croatia higher on your bucket list.