Turkey dinner and a little time with family may be hard to trade in for some people, but the savviest of travelers are going abroad over Thanksgiving.
Why? Thanksgiving can be one of the best and cheapest times of the year to travel internationally. In the last month alone, we've seen dozens of flight deals to Europe, Asia, and elsewhere over Thanksgiving week 2023.
The U.S. is one of the few countries that celebrate Thanksgiving, so it's just another November weekend for everyone else. That creates some great cheap travel conditions.
While traveling over Turkey Day may seem out of the norm to most Americans, you should keep it in mind for three main reasons:
With few crowds and available lodging, it's a great time to travel abroad.
It's the best way to optimize your vacation days.
It's one of the best weeks of the year for cheap flights.
Thanksgiving is a Great Time to Travel Abroad
It's cheaper to travel when fewer people are doing the same. And it can also be more fun.
While late November lands at the tail-end of shoulder season, you can still reap the benefits of fewer crowds, cheaper lodging, and hopefully, decent weather before the brunt of winter settles in.
Remember: Thanksgiving is only celebrated in a few countries including the U.S., which means the last weekend in November is just another November weekend in most countries.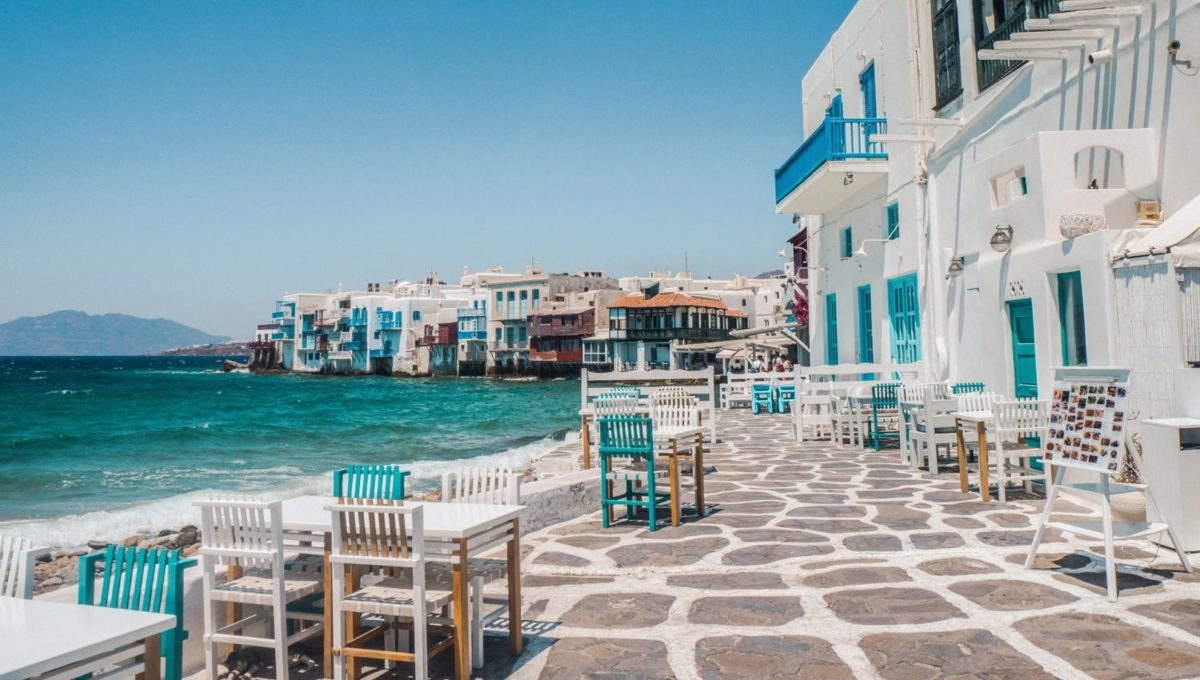 Hotels and airlines don't price Thanksgiving week travel any differently than any other fall week. They just treat it as an off-peak season travel itinerary, even though that weekend means a lot more to most of us.
Even though it's a holiday weekend for you, it's not for almost any other country on earth, meaning you'll see fewer crowds and off-peak pricing while you're there.
Optimize Your Vacation Days
Most of us have just two to four weeks off each year – if we're lucky. So it takes some flexibility, creativity, and strategic planning to get the most out of them.
Thanksgiving weekend is a sweet spot on the calendar to book a trip without sacrificing too many precious vacation days. Most Americans will have Thanksgiving day off, and maybe Black Friday, too. With the weekend tacked onto it, that's four free days off in a row for a lot of Americans. Tack on one or two days on either end of it, and you're looking at a week-long trip that only requires two or three vacation days!
It's a huge bonus for maximizing paid time off. Here's an example.
Let's say you want to go to London this year, but your vacation days are dwindling. We sent a London flight deal to our Thrifty Traveler Premium members just a few days ago that included this nonstop fare from Boston (BOS) to London-Heathrow (LHR) for under $600 roundtrip.
This flight itinerary has you heading to the airport Wednesday after work, and landing in London Thanksgiving morning ready to explore the city for four days. Then, you burn two vacation days on Monday and Tuesday the 27th and 28th, and voila: You planned a 6-day trip to London and only used two vacation days.
Gobble Up Some Cheap Flights
Remember when we said the cheap flights are plentiful over Thanksgiving week when traveling internationally? You don't have to just take our word for it, we'll let these deals we've sent to our Thrifty Traveler Premium and Premium+ members over the last few weeks do the talking.
We'll start with that London deal we just mentioned, which included nonstop fares under $600 roundtrip. And all of them were available over Thanksgiving.
London isn't alone, either. This flight deal to Paris (CDG) included about 100 U.S. cities flying to France for less than $600 over Thanksgiving week.
As you can see, you don't have to live in Chicago, Miami, or New York to take advantage of the low, low fares.
The same goes for Spain but at even lower rates. A flight deal to the Iberian peninsula over Thanksgiving doesn't have to run you more than $450 roundtrip if you know where to look.
Italy, too? Now we're just showing off. But a cheap flight to Rome (FCO) over Thanksgiving week isn't hard to find either, as evidenced by this east coast-heavy flight deal flying American, Delta, and Italian carrier ITA this fall.
To cap off our European bonanza, we'll head to Greece, where a November trip is perfect for avoiding crowds and getting the ancient ruins and scenic beaches all to yourself.
While Europe is certainly a sweet spot for Thanksgiving travel, it doesn't have a monopoly on cheap flights in late November. You can even get to the Caribbean over Thanksgiving in some instances, like this flight deal we sent a few weeks ago to Grenada.
These Thrifty Traveler Premium+ deals are no longer available. Make sure you're signed up for Premium+ so you don't miss the next one!
From just $318 roundtrip, you could have booked this escape to the far reaches of the Caribbean over Thanksgiving week. Have turkey dinner in paradise this year, instead! Bring the whole family … or don't.
And just to cover our oceans, we found this sweet Thanksgiving deal crossing the Pacific, too.
Jump on a Fiji Airways flight and leave those holiday worries behind!
… With A Side of Award Deals
Thrifty Traveler Premium+ members get access to all of our points and miles award alerts as well as all premium cabin flight deal alerts when they sign up. And lately, it's been a Thanksgiving feast of great deals.
If a trip to Seoul, South Korea (ICN) is on your list, this latest deal using Virgin Atlantic points might be the single cheapest way to get there. Virgin Atlantic just joined the SkyTeam Alliance, which includes airlines like Delta, Air France, KLM, and most important for this deal, Korean Air. You can transfer almost any flexible points currency to Virgin, too, (Chase, Citi, Capital One, Amex, and Bilt) making this deal especially easy to book, too. If you can cobble together 47,000 points, you can fly to South Korea over Thanksgiving break.
If a crazy cheap flight to South Korea doesn't stoke your fire, maybe a comfy ride to the Maldives over Thanksgiving will do the trick.
Singapore Airlines has a fantastic premium economy product that goes on sale from time to time for prices like these. Premium economy is a blend between economy and business class. It won't be a lie-flat seat like in business class, but it's going to be much comfier than the back of the plane, and with some other fantastic amenities, too. With this itinerary including the longest flight in the world between New York (JFK) and Singapore (SIN), you're going to want that extra comfort.
Premium economy flights over the Thanksgiving holiday aren't just Singapore's specialty, either. Australian-based Qantas Airways also offers a sweet premium economy product, and a similarly sweet Thanksgiving flight deal to go with it.
For just 50,000 Asia miles or 65,000 American Airlines miles each way, you could book these Qantas Airways seats for the long, long journey to Sydney (SYD) or Melbourne (MEL) in 2023, including Thanksgiving week.
There's a more comfortable way to fly over the Thanksgiving holiday, though, and that's in business class. And while we told you domestic flight deals are extremely hard to find for Thanksgiving week, we dug one up for you just a few days ago.
Flying American Airlines' Flagship First Class from New York (JFK) and Boston (BOS) to Los Angeles (LAX) and San Francisco (SFO) and vice versa doesn't get any cheaper than 50,000 points roundtrip. It's one of the sweetest ways to cross the country, and it was available during Thanksgiving week when we sent the deal.
Finally, we'll circle back around to Greece but get you there in a very, very comfortable product for Thanksgiving break.
If that experience looks luxurious to you, it's because it is. Emirates is known for its luxurious seats, fine dining, high-end champagne and spirits, and great service. Would you trade in turkey dinner for this? You don't have to answer that…
Bottom Line
Thanksgiving week is one of the best weeks of the year to travel internationally thanks to low crowds, wide-open lodging availability, the ability to maximize your vacation days, and some crazy cheap flights.
Whether you want a lie-flat seat, a comfy premium economy ride, a points and miles deal, or just the cheapest fare possible to Europe, there are plenty of options for your 2023 Thanksgiving break, but you'd better get booking!