A trip to Iceland is an adventure of a lifetime, with glaciers, whales, and gorgeous waterfalls around every corner. And then there's the bad part: It's not cheap. 
Word of high prices can strike fear into the heart of many a Thrifty Traveler. Limited resources and sky-high prices can make Iceland a difficult country to visit on a budget. But don't banish it from your travel list just yet!
Here are some tips to help you save during your time in Iceland, whether it is a 2-week long road trip or a quick stopover in Reykjavik.
Buy and Eat Food from Grocery Stores
Grocery stores in Iceland aren't actually that expensive and are a much cheaper alternative than going out to eat. If you're looking for the cheapest supermarket, then find the nearest Bonus.
It follows the no-frills format of limited hours, simple shelves and having a giant fridge instead of chiller cabinets. There are 32 stores around the island, which make them easy to find.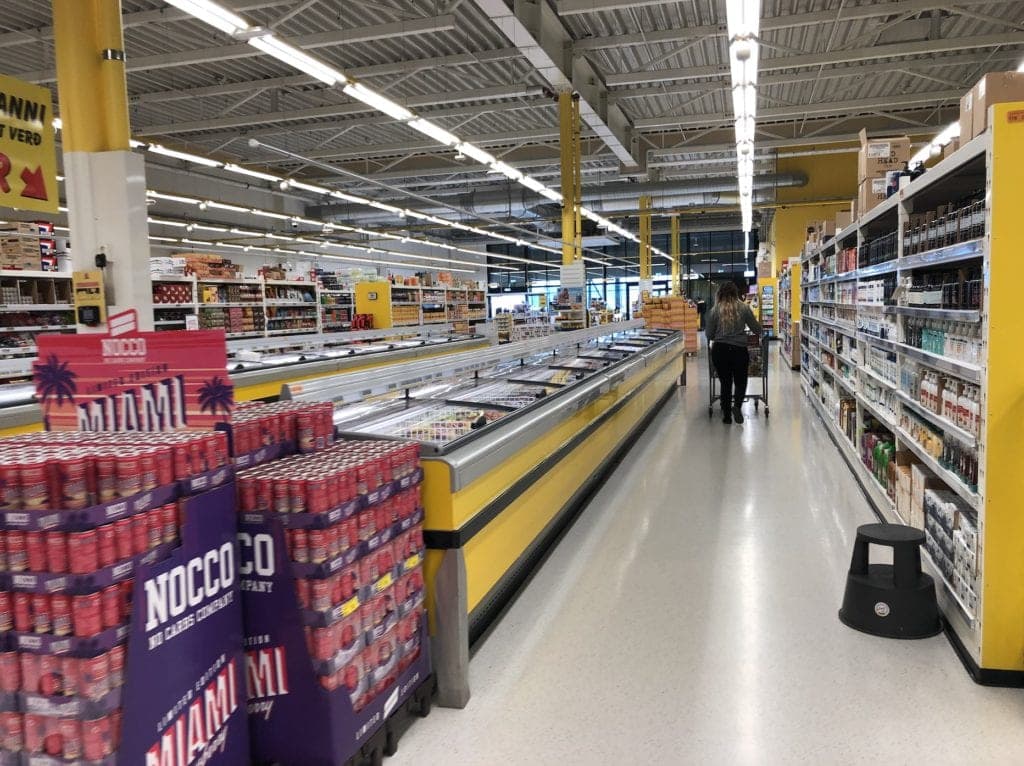 During an eight-day trip, we limited out dining out to one meal in Reykjavik. For the rest, we made our own food. It saved us a ton of money!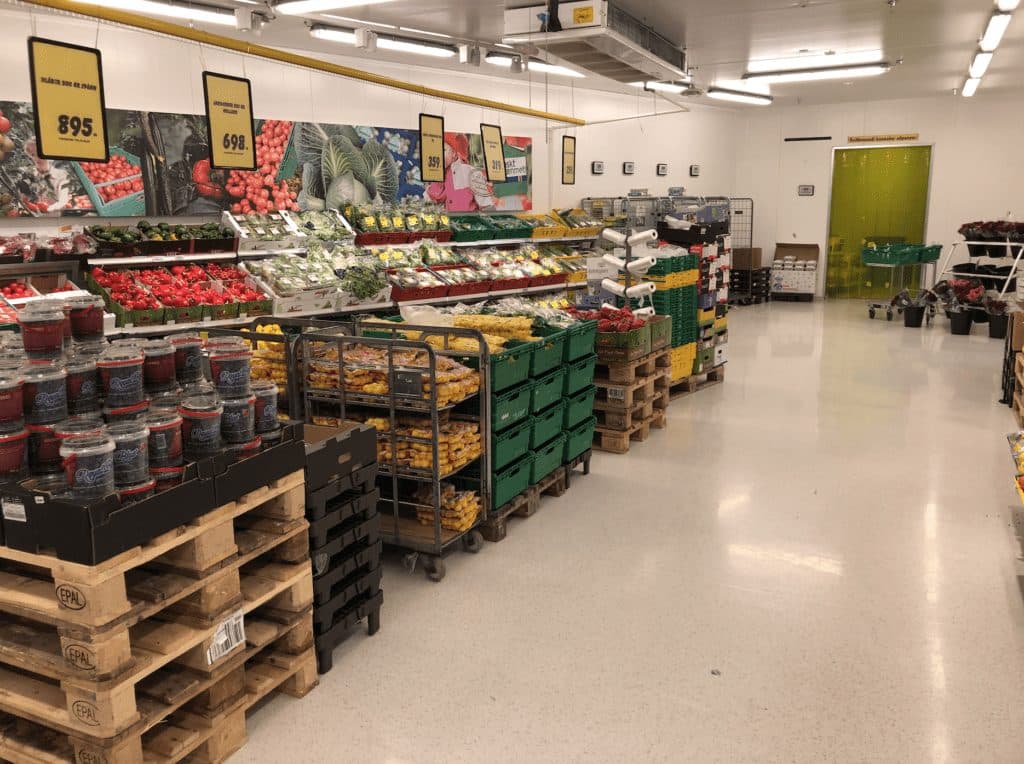 Shop at Costco in Reykjavik
If you're spending more than a few days in Iceland and want to save on food, you definitely need to make a stop at Costco for groceries.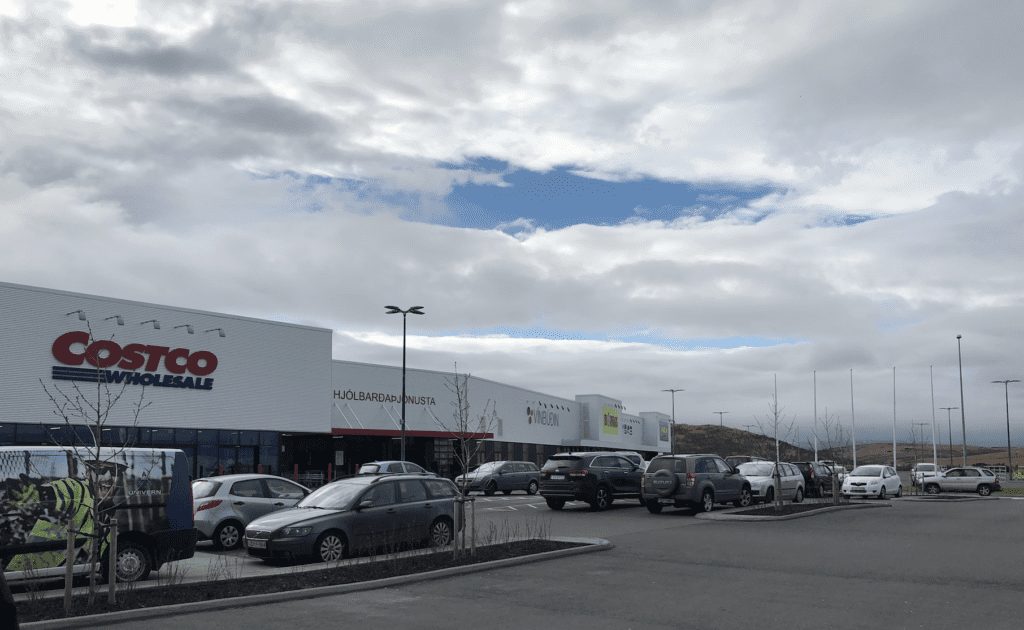 For our eight-day trip around the Ring Road in a camper van, we bought most of our groceries at Costco, and picked up just a few things we didn't want to buy in bulk (like Nutella, jam, salt, and boil-in-a-bag rice) at Bonus supermarket right next door. We saved a ton by buying our groceries here for our time in Iceland.

All in, we spent about $200 total on groceries for eight days in Iceland, cooking our own meals on all but the last day. Considering most meals in Iceland can easily cost over $30 per person, the savings can be enormous.
Think Beyond Hotels
For groups of two or more, Airbnb may prove to be cheaper than even Icelandic hostels. If you are traveling solo or enjoy the hostel environment, don't forget to bring a sleeping bag since hostels charge up to $10 USD for sheets.
To save even more, camping on the island is easy, inexpensive, and beautiful. Don't worry, you don't need to camp in a tent: rent a camper van! Check out what it's like to camp in Iceland, and you'll be sold. It's an amazing way to save: Make your accommodations and rental vehicle a two-in-one and make the most of your time around the Ring Road.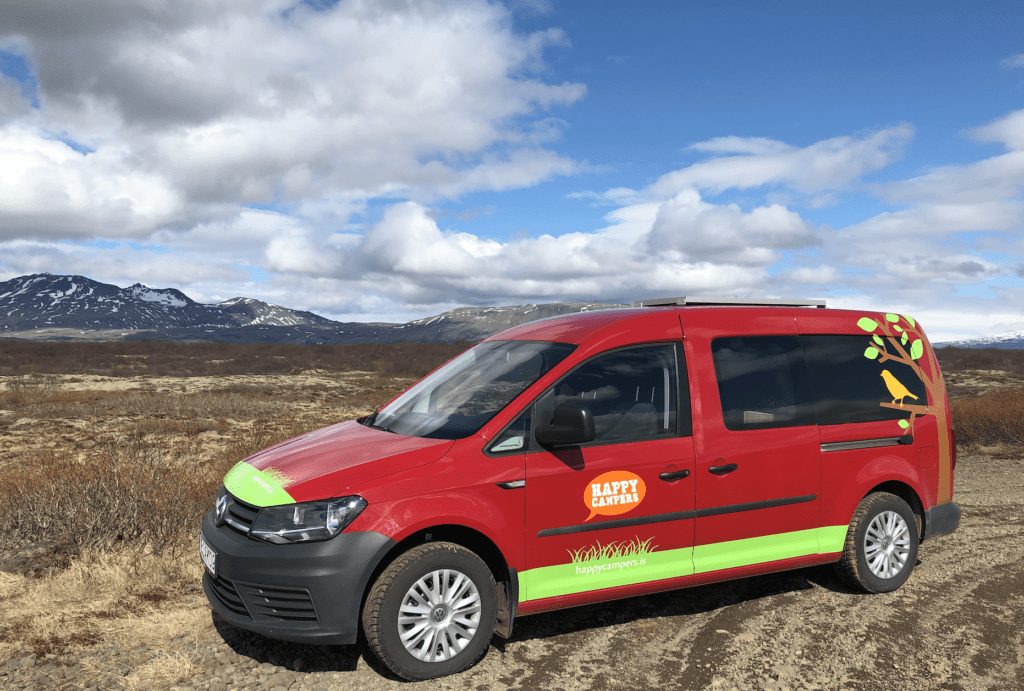 Thrifty Tip: You may also be willing to volunteer in exchange for accommodation and food. This a great way to save money, learn a new skill, and give back to the community all while saving a pretty penny. Helpx lists 74 different hosts in Iceland. Learn how to get free lodging and meals by volunteering in Iceland.
Experience Icelandic Food Strategically
Traveling cheap doesn't mean missing out on all the local food. Lunch discounts and affordable restaurants are available in larger towns. In our quest to sample the famous langoustine in Höfn, the lobster capital of Iceland, we stumbled across the no-frills Hafnarbudin where we enjoyed a tasty langoustine sandwich for half the price of neighboring restaurants.
If you can, experience Icelandic cuisine with the locals. If you volunteer in exchange for room and board, you'll get free home-cooked authentic meals. If your Airbnb host is friendly and hands-on, ask if you can join them for a meal.
Thrifty Tip: Hot dogs in Iceland are cheap everywhere (~$4 USD) and are deceptively delicious. Make sure to get one from the famous Reykjavik stand: Bæjarins Beztu Pylsur.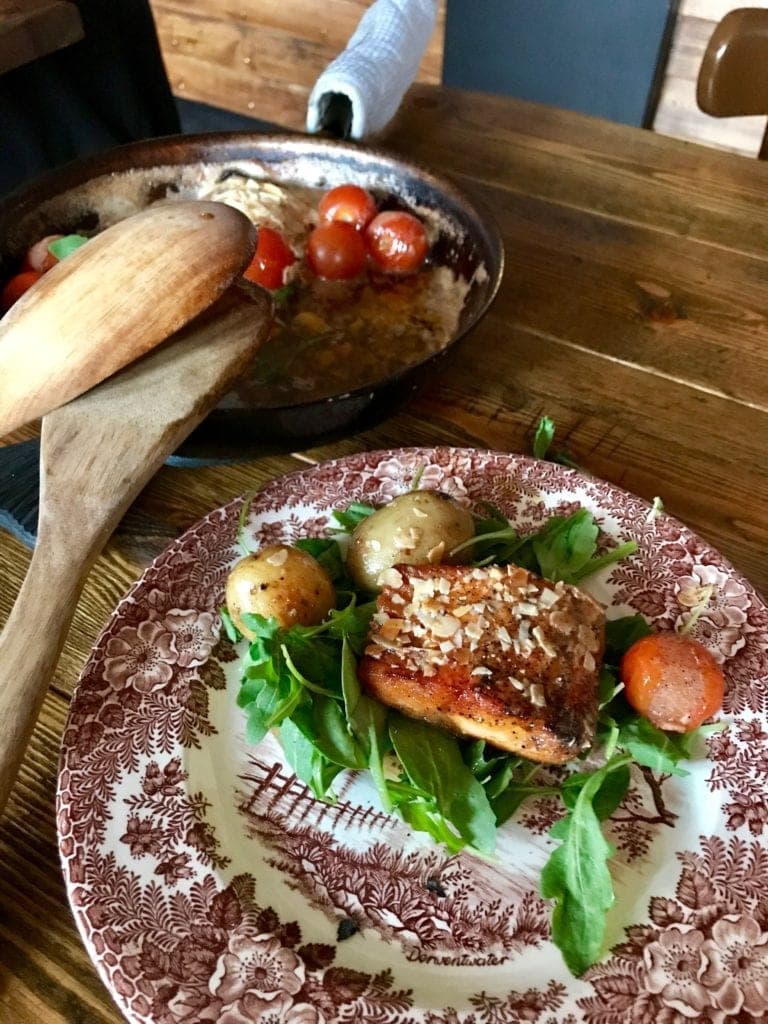 Pack Cheap Drinks
Alcohol is often obscenely expensive in Iceland. You can buy alcohol in duty-free upon arriving in Reykjavik, or bring boxed and canned wine from home (or in our case, a local Icelandic store!) Many come in single serving sizes which are more convenient than glass bottles. What can I say – we're classy! If you're looking for something cheap and Icelandic, try a bottle of Brennivin or Icelandic Moss Schnapps.
 Download Appy Hour. Right Now.
With sky-high alcohol prices, going out in Reykjavik can be very expensive. The Appy Hour smartphone app lists the time and description of every happy hour in Reykjavik.
From sports bars to cocktail lounges, happy hours range from noon to midnight and often feature half off or two-for-one drink specials. The walkability of Reykjavik paired with the never-ending parade of discount liquor makes bar hopping a distinct possibility. Try Kaldi Bar for deals on beer, bubbly, and olives.
Hot Springs, For Less
While the milky blue water of the Blue Lagoon attracts many travelers to Iceland, a visit can be costly. Find out what the price of entrance to Blue Lagoon includes and if it's worth it.
However, there are plenty of other hot springs and thermal pools around Iceland beyond the Blue Lagoon! Some of my favorites were the Secret Lagoon, which is around the Golden Circle and only $25:
And the Sundlaugin á Hofsósi, or Hofsos thermal infinity pool, for the low price of $8 with an absolutely stunning view.
 Use Points for Your Hotel Stay 
Mr. TT stayed at the Hilton Canopy in Reykjavik last summer. The cost is 70,000 Hilton Honors points a night, but the central location and stellar free breakfast make it worth every point. Snag one of the American Express Hilton cards to help build up your points.
The Hilton Canopy is Nordic and trendy, and if you want a place right in Reykjavik, this is a great option.
Don't Buy Bottled Water
The water in Iceland is delicious and perfectly safe to drink. Save yourself the cost of expensive bottled water and hit the tap! Pack a reusable water bottle and fill up anywhere. Your wallet (and Mother Earth) will thank you.
Check Out Discount Stores
If you want some cheap souvenirs, funky Icelandic goods, or simply forgot something you need- don't panic! There are several cool and unique cheap places to shop around the island. There are several thrift stores located in Reykjavik. I recommend going to the Red Cross thrift store if you're looking for the best deals.
The Kolaportid Flea Market is only open on weekends and is a must see. It has something for everyone, from old concert posters to fermented shark.
For the cheapest souvenirs, snacks, and everything else, don't miss the Flying Tiger. It is a cool Danish dollar store with a location in Reykjavik and their prices are significantly cheaper than other stores!
Bottom Line
Iceland is a majestic country that deserves every ounce of hype it gets. But if you're traveling on a budget, you need a game plan to keep things affordable. Let these tips guide you so you can visit Iceland and come home with some money left in your bank account.