Travel experts, bloggers, and everyday people have been talking about Iceland for years. How could it possibly live up to that hype?
After a recent trip around the island, let me tell you: Iceland is incredible. It's one of the most unique places you'll ever see, with awe-inspiring landscapes around every turn.
If you're not sold, these photos will convince you to visit Iceland. And if you've already been, enjoy the trip down memory lane.
The Wildest Landscape You'll Ever Find
We spent our eight days driving around Iceland's famous Ring Road and, I could hardly believe my eyes. It felt like every half an hour, we were in an entirely different country (or planet!) The mossy lava rocks in the south were unlike anything I'd seen before.
Driving counter-clockwise around the Ring Road, we transitioned from mossy lava rocks to rolling fields of green, and everything in between. One of my top bucket list items was Vestrahorn in the east, and it didn't disappoint.

I had heard such good things about Myvatn, but I promise you: photos don't do this northern area justice. On your way into town, stop at the Namafjall Hverir viewpoint to see smoking hot springs spewing steam from the mountainside and boiling mud pots amongst the red rock.
Lake Myvatn is a sight to behold: These pseudocraters formed by lava are only found on one Hawaiian island, Mars, and Myvatn. Yes, that basically makes Iceland Mars' brother.
As we continued on around the Ring Road, the wonder didn't subside. The Gerðuberg Cliffs are basalt columns you can walk right up to. Iceland can make you feel very, very small.
Water in All Forms
I had seen photos of the famed waterfalls in Iceland, but nothing compares to standing beneath the plunging power in person. Some of my favorites were Skogafoss (pictured below), Godafoss, and Seljalandsfoss.
You've probably heard the phrase "Greenland is icy and Iceland is green." But I wasn't prepared for water in other forms. We happened upon the Vatnajökull glacier by accident; it wasn't on our itinerary. But in Iceland, the best stops are the ones you didn't plan.
I figured that if we wanted to see a glacier, we would have had to book a tour or take a day trip. But no: We parked our van and walked right up to the Vatnajökull glacier for free. The blue, black and white colors were absolutely stunning.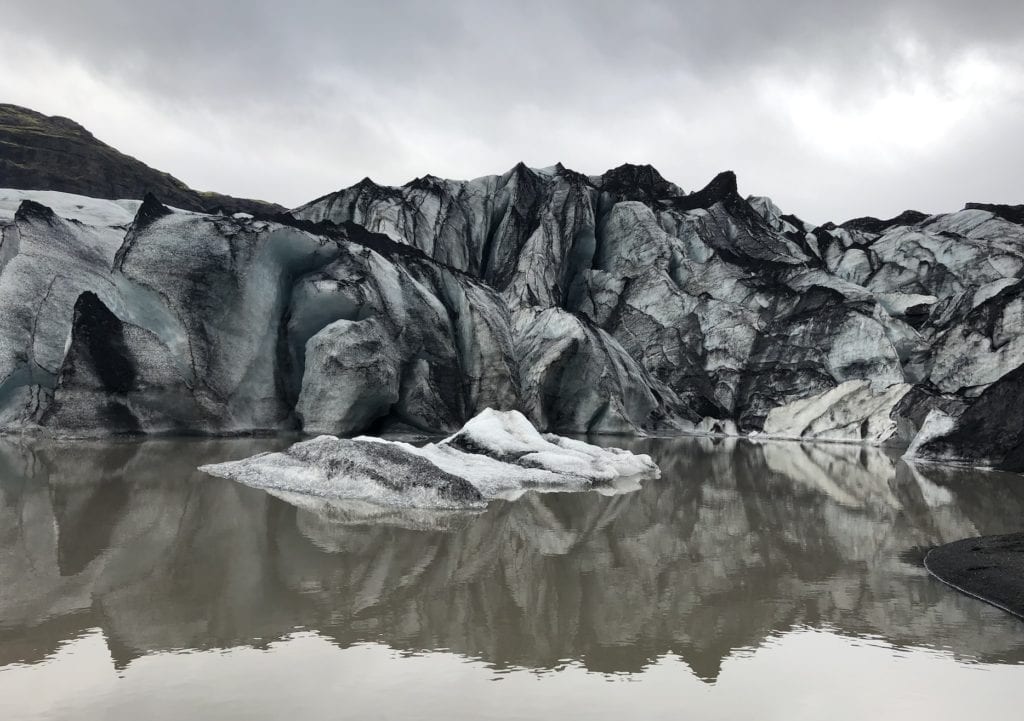 And then there's the most important water form in Iceland: hot springs! Blue Lagoon gets all the recognition, and there's also Myvatn Nature Pools. But one of my favorite hot springs was the Secret Lagoon. It's a quaint spot located in the rolling hills, it's crystal clear, and you get to float around in a huge natural hot tub on pool noodles. What's not to love?
Stunning Coastal Views
One of the best parts of driving the Ring Road is that so much of it is along the coast. That makes for some amazing driving views! We pulled over near Vik to take in this stunning view of Dyrhólaey.
On the Snæfellsnes Peninsula in the west, it's a must to drive out to the Londrangar Viewpoint for this stunning coastal scene.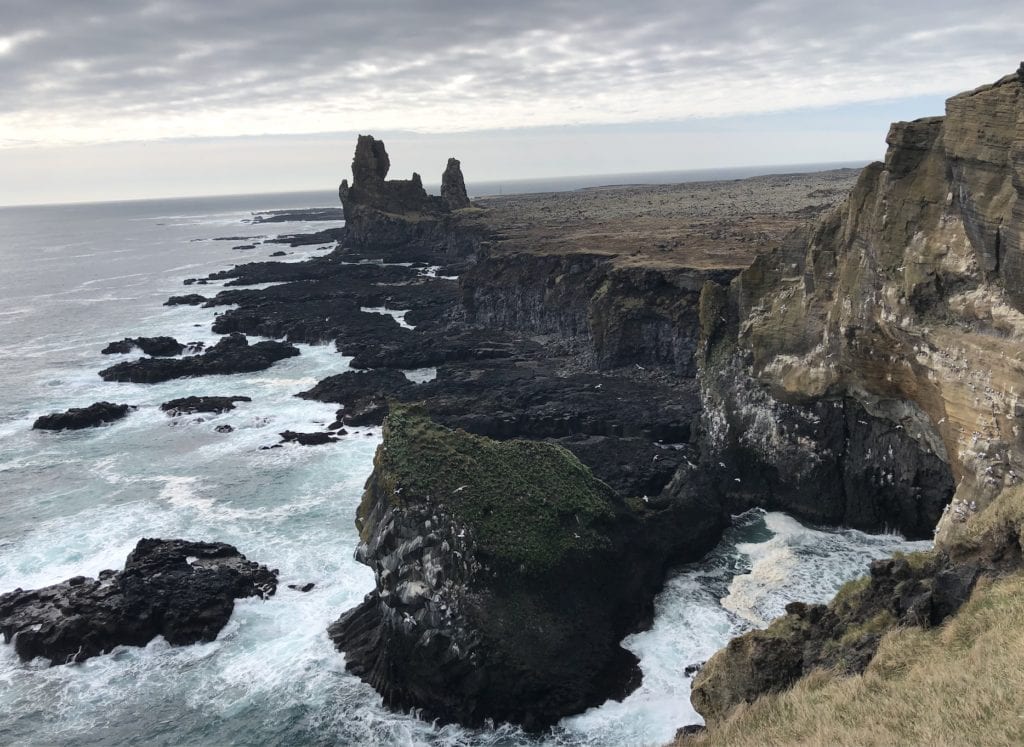 When we were driving along the coast near Vestrahorn, we got blessed with this unbelievable sunset. Only in Iceland!
And finally, one of my favorite coastal views in the country: the Sundlaugin á Hofsósi, or Hofsos thermal infinity pool in the north. Doing laps while looking out over the ocean and mountains was a moment I'll never forget.
Incomparable Sights … All on One Island
From the quaint mountain towns like Seydisfjordur…
To the majestic landscapes like Goðafoss and Kirkjufellfoss all around the island …
Nothing compares to Iceland.
Bottom Line
The best trips are the ones that make you feel small. Where the vast landscape and grand natural phenomenons nearly swallow you whole.
I urge you: If you haven't been yet, put it on your list and visit Iceland. This country deserves every bit of hype and praise it has received in recent years. Nothing can compare to the unbelievable variety in scenery and jaw-dropping landscapes of this little island.