Bilt Rewards is celebrating its birthday with a reverse party today: Instead of bringing a gift for the guest of honor, Bilt Rewards members are getting showered with presents instead. 
This latest splashy Bilt Rent Day promo today coincides with the loyalty company's second birthday, so Bilt is giving out gifts to all members who solve their Rent Day challenge today as a way to celebrate. Prizes range from 25 to 50 Bilt Rewards points – or as much as 10,000 or even 100,000 points – to a $100 Lyft credit to free roundtrip business class tickets for two to London with Virgin Atlantic or Dubai flying Emirates business class.
All you need to do is open your Bilt Rewards app today (Thursday, June 1), complete the Rent Day Challenge word puzzle, and you'll get a prize. The most common gift is 50 Bilt Rewards points – that's what every member of the Thrifty Traveler team got this morning – but you've still got a shot at something far more valuable. Be sure to fire up your Bilt app and solve the Rent Day puzzle today! Bilt is free to join if you haven't signed up yet.

As always, travelers with the Bilt Rewards Mastercard can still earn double points on all non-rent expenses today – and today only. There's also a chance to add to your stash of valuable Bilt Rewards points with the monthly Point Quest trivia and free bring-a-buddy promo for SoulCycle classes on Rent Day.
Let's take a closer look at all that Bilt has in store for Rent Day.
How This Rent Day Promo Works
In order to get your Rent Day present, just log into the Bilt app today (Thursday, June 1) and click on the new Rent Day tab within the app. Once in the Rent Day tab, you'll want to use the clues given to solve the puzzle.

After solving the puzzle, you'll have the opportunity to pick your "birthday present." And since everyone is a winner, any gift will be better than nothing … but clearly some prizes that are better than others.
Here's the full list of the prizes available to win:
25 Bilt points
50 Bilt points
10,000 Bilt points
100,000 Bilt points
5,000 Bilt points for The Collection
25,000 Bilt points for The Collection
$100 Lyft ride credit
1 month of free rent
Fly Virgin Atlantic Upper Class roundtrip with a companion
Fly Emirates business class roundtrip with a companion
While 25 or 50 Bilt points won't get you very far, a roundtrip business class flight to London or Dubai – complete with champagne and multi-course dining – will take you quite a ways, both in terms of distance and value.
We reviewed Emirates business class last year on one of its fifth freedom routes from New York City (JFK) to Milan (MXP) and found it to be a great option for crossing the pond, no matter if you're headed to Europe or Dubai. Same goes for Virgin Atlantic Upper Class seats, which is one of the snazziest ways to cross the pond.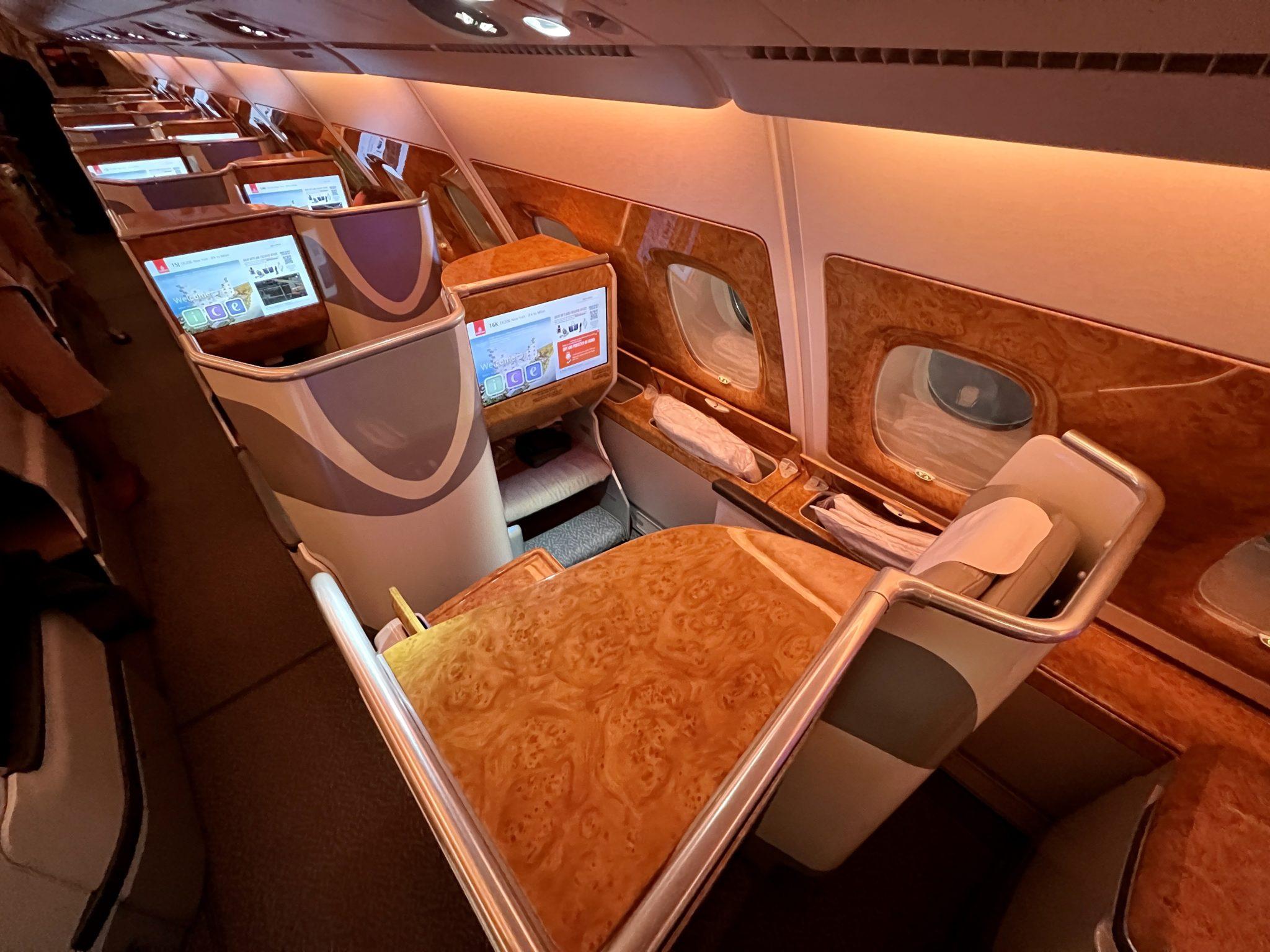 The Bilt point packages would make for a great gift as well – especially the 100,000-point package. While you can easily redeem those points through the Bilt travel portal, the list of transfer partners you can send those points to is unbeatable.
We've written several times about the value of AAdvantage miles, and with that number of Bilt points, the world could be your oyster. You could use them for a fantastic trip to nearly any corner of the globe, including flights to Tokyo in the incredible Japan Airlines business class, roundtrip economy class flights to South America, or many more.
If you luck out and win 100,000 Bilt points, you could turn that into 100,000 American AAdvantage miles.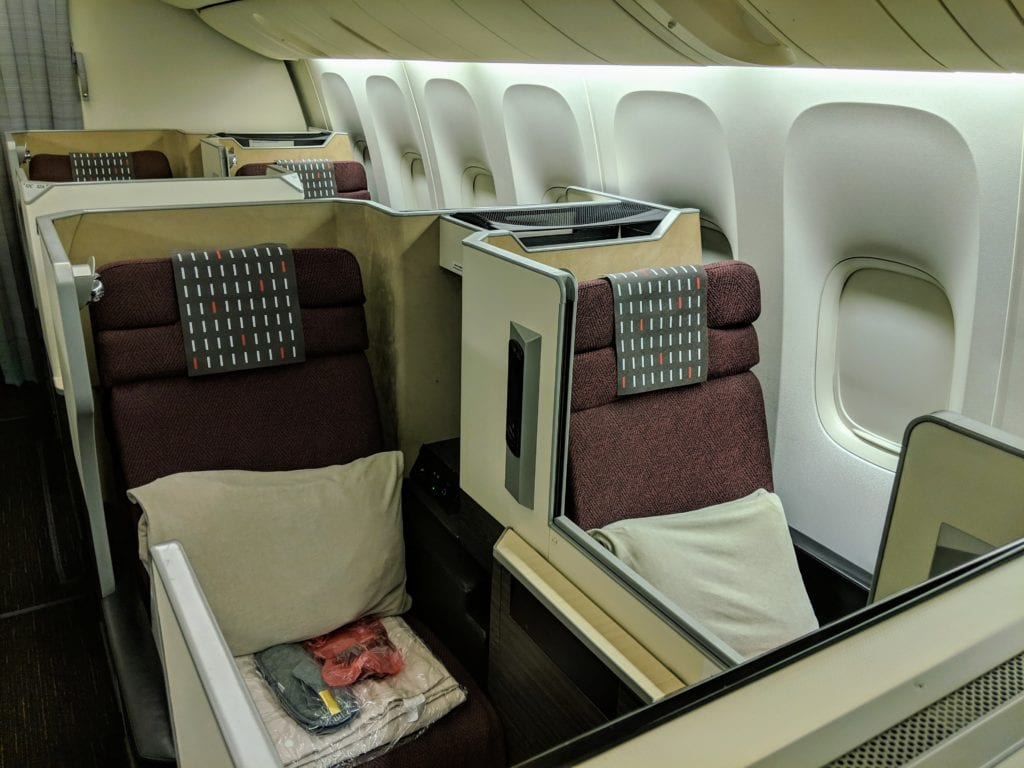 With the Bilt Collection point packages, you can use your points towards a seasonally tailored selection of art, decor, and other household items. These points wouldn't top our list of potential prizes, but there are some unique items you can choose that many people might love to have in their home.

Earn Double Points on Rent Day
There's one more thing to keep in mind on Rent Day: Bilt always offers double the points if you hold the Bilt Rewards Mastercard®.
On the first of each month, cardholders will earn the following when paying with your Bilt Mastercard.
2x Bilt points on everyday purchases (usually 1x)
4x Bilt points on travel (usually 2x)
6x Bilt points on dining (usually 3x)
This is all in addition to the 1x Bilt points you earn on rent payments with the Bilt Mastercard when you make at least five additional transactions each statement cycle.
Read more: Paying Rent? You Need to Have This Card in Your Wallet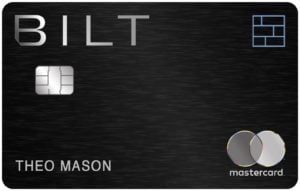 Learn more about the Bilt Rewards Mastercard. 
Other June 1 Rent Day Promos from Bilt
In addition to the birthday gifts for those that solve the Rent Day challenge, Bilt has other fun things in store for members on Rent Day, too.
Rent Day Rides is another example of Bilt teaming up with a partner to do something fun for its loyalty members. For this part of the Rent Day promotion, members can book a Rent Day Ride at SoulCycle and bring a friend for free at more than 50 SoulCycle locations nationwide.
Lastly, you can (and should) participate in Bilt's "Point Quest" Trivia for a chance to win additional Bilt points. It works like this: Answer five questions and win up to 150 Bilt Points. Answer all five questions correctly and you'll get a final bonus question worth another 100 Bilt Points – for a total of 250 Bilt Points.
Thrifty Tip: Use Bilt Dining on Rent Day and earn up to 11x on dining purchases!
How to Use Bilt Rewards Points
Just because the points are fairly difficult to earn, doesn't mean they aren't useful – just the opposite. There are many ways to use Bilt points. Once you've got them, they're some of the most valuable points in the world of travel.
The easiest way to use them is to book through the Bilt Rewards travel portal where each point will be worth 1.25 cents apiece – meaning 10,000 Bilt points are worth $125 toward travel.
But you'll get the best value for your Bilt points by transferring points to one of its 14 travel partners, including World of Hyatt, American Airlines, Turkish Airlines Miles & Smiles, United Mileage Plus, and British Airways Avios, among many others.
Here's the full list:

| Program | Type | Transfer Ratio |
| --- | --- | --- |
| Aer Lingus Avios | Airline | 1:1 |
| Air France/KLM Flying Blue | Airline | 1:1 |
| Air Canada Aeroplan | Airline | 1:1 |
| American Airlines AAdvantage | Airline | 1:1 |
| British Airways Avios | Airline | 1:1 |
| Cathay Pacific Asia Miles | Airline | 1:1 |
| Emirates Skywards | Airline | 1:1 |
| Hawaiian Airlines HawaiianMiles | Airline | 1:1 |
| Iberia Avios | Airline | 1:1 |
| Turkish Miles & Smiles | Airline | 1:1 |
| United MileagePlus | Airline | 1:1 |
| Virgin Atlantic Flying Club | Airline | 1:1 |
| World of Hyatt | Hotel | 1:1 |
| IHG Hotels | Hotel | 1:1 |
Bottom Line
Bilt is back with another exciting Rent Day promotion and with this one, nearly everyone is a winner. The value of your gift will depend on your luck, but if you're fortunate enough to score one of the top prizes, it would be a Rent Day to remember.
This promotion is only available today, Thursday, June 1. Get your apps out and get that prize!