Editor's Note: Welcome to our Points Principles series, a weekly post dedicated to explaining the basics behind the confusing world of frequent flyer miles and travel rewards points. Follow along as we lay out some of the building blocks to travel for nearly free. And check back to the Points Principles page to see what ground we've already covered.
We constantly preach about the value of points and miles.
And at first blush, it seems like these two words are synonymous. Points and miles, miles and points. What's the difference when both can get you on a plane for free? Or nearly free?
In two words: A lot. To spell it out a bit further, there are airline miles and credit card points. And though there's some overlap, they serve different roles.
Points Versus Miles
The differences between points and miles start from the way you earn them.
You can earn airline miles through flying with that airline, of course. But the major carriers also have airline-specific credit cards – we call them co-branded cards – that can get you a big points bonus after spending a certain amount of money within a few months of opening the card.
Meanwhile, credit card points come solely from … you guessed it, credit cards. Whether it's Chase, American Express, or Capital One, there are big names in this market of credit card points. These points have nothing to do with one specific airline you fly or buy flights from. Rather, it's all about getting that big points bonus after hitting a minimum spend requirement – with some bonus multipliers for purchases in categories like travel, dining, etc.
Let's take the Chase Sapphire Preferred Card as an example – a great points-earning credit card for beginners. You earn 60,000 Chase Ultimate Rewards points after spending $4,000 within three months of opening the card. You'll also earn 2x points per dollar for all travel and 3x point per dollar spent on dining purchases, and 1x points per dollar on all other spending. The card's $95 annual fee is not waived in the first year.
So what are those points good for when it's time to book travel? And how are they different than airline miles?
Credit Card Points Can Act Like Cash
The beauty of credit card points is how simple it can be to redeem them for free travel. Think of these points like they were cash.
With Capital One, it's as easy as can be. Every mile you earn from cards like the Capital One Venture Rewards Credit Card is worth 1 cent toward your airfare, hotel bill, cruise, or excursion. Just use Capital One's purchase eraser function and voila – you used your points to cover your travel expenses.
It gets even better with the Chase Sapphire Preferred Card and its top-of-the-line brother, the Chase Sapphire Reserve®. When you book a flight through Chase's own travel portal with the points from your Chase Sapphire Preferred card, every point is worth 1.25 cents. That means your 60,000-point sign-up bonus can get you $750 in free travel. If you've got the Chase Sapphire Reserve, that jumps to 1.5 cents per point – meaning 60,000 points gets you $900 toward a flight, hotel, or rental car.
That bonus when using the Chase points is key. It's a big part of why Chase points are so valuable, and why using them to book flight deals is one of our favorite points strategies.
But Chase, American Express, Citi, and Capital One have another advantage over airline miles.
Credit Card Points Can Be Transferred, Too
This is where credit card points really start to separate themselves from airline miles.
Some of the biggest banks in the world of points allow you to transfer those points to specific airline and hotel accounts. Some exceptions include Wells Fargo, U.S. Bank, and others.
But this transferability gives credit card points some versatility that makes them king in this space. As you learn about the best of those transfer partners, you'll learn how to use the right ones to get the best deals and get even more value out of your points.
Having trouble remembering which points you can transfer to what airlines? Bookmark our master guide to credit card transfer partners.
Let's look at American Express's transfer partners, for example. With 19 airlines and three hotel chains, there are plenty of options to put your Amex Membership Rewards points to use.
| Program | Type | Transfer Ratio | Transfer Time |
| --- | --- | --- | --- |
| Aer Lingus | Airline | 1:1 | Instant |
| AeroMexico | Airline | 1:1.6 | 3-5 days |
| Air Canada Aeroplan | Airline | 1:1 | Instant |
| Air France/KLM | Airline | 1:1 | Instant |
| ANA | Airline | 1:1 | 1-2 days |
| Avianca | Airline | 1:1 | Instant |
| British Airways | Airline | 1:1 | Instant |
| Cathay Pacific | Airline | 1:1 | Instant |
| Delta | Airline | 1:1 | Instant |
| Emirates | Airline | 1:1 | Instant |
| Etihad | Airline | 1:1 | Instant |
| Hawaiian | Airline | 1:1 | Instant |
| Iberia | Airline | 1:1 | Up to 24 hours |
| JetBlue | Airline | 1.25:1 | Instant |
| Qantas | Airline | 1:1 | Instant |
| Qatar Airways | Airline | 1:1 | Instant |
| Singapore | Airline | 1:1 | Instant |
| Virgin Atlantic | Airline | 1:1 | Instant |
You can bolster your Delta SkyMiles balance by transferring Amex points. Or use 50,000 points to book a swanky Delta One suite to Europe by transferring them to Virgin Atlantic. Or send them to Avianca LifeMiles, one of our favorite programs to save miles on domestic flights on United or a business class flight to Asia.
That's just a flavor of how flexible and valuable credit card points can be. But remember: these transfers are a one-way street. Once you've sent miles from your credit card account to a frequent flyer program, you can't claw them back.
After a transfer, those points are now airline miles. And those are an entirely different beast.
Airline Miles Live with the Airline
Whether you transferred them from a Chase or American Express credit card or earned them by flying, those miles are stuck. They can't be transferred or combined with another airline.
When you've got miles with an airline, you play by that airline's rules. And Delta's rules for SkyMiles are different than American Airline's rules for AAdvantage miles, which is different than every other airline, too.
That's especially true when it comes time to use those miles for a flight. Every airline sets its own pricing for how many miles you need to book an award flight. Some airlines like American make it easy to understand. Check out their award chart, a cheat sheet showing how much it will cost you to get from Point A to Point B – wherever those points may be!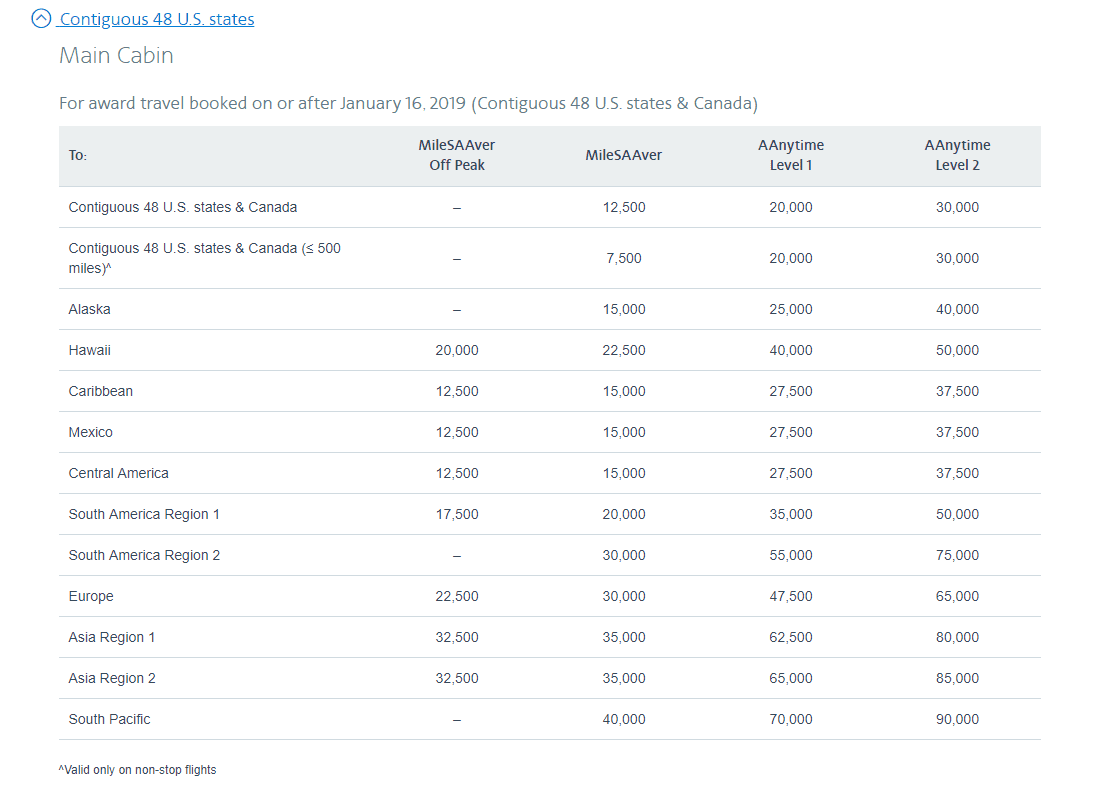 Thrifty Tip: Having trouble figuring out how much a flight should cost? Google the airline whose miles you're using + "award chart" to find what you need.
Other airlines don't make it so easy. Delta is among the most difficult to decipher, as it removed its award chart a few years ago. Instead, the airline sets prices when using SkyMiles based on cash price, demand, time of year, and other factors that aren't quite clear. It's called dynamic award pricing, and even Delta's competitors like United and American are starting to move toward this system.
And while you can use credit card points like cash to make a flight completely free, that's not the case with airline miles. You'll always pay a fee when using miles to book an award flight.
Sometimes, it's cheap. Domestic flights in the U.S. generally have a $5.60 fee tacked on each way. If you fly to Europe using AirFrance/KLM FlyingBlue miles, you could pay $200 or more in fees even after using your miles. Flying British Airways first class out of London-Heathrow (LHR), meanwhile, can mean fees as high as $1,000 or more.
Bottom Line
Points and miles are the best way to supercharge your travels, but they're not the same thing. Understand how each works, with their strengths and weaknesses, and you'll be on your way to becoming a frequent flyer.