Coronavirus has changed travel. Nearly all international trips are out, and domestic getaways are in … at least for now.
But not just any domestic trip will do. Now more than ever, travelers want to really get away, escape the crowds, and be one with nature across the country.
We've rounded up some of the best options where you can score a cheap flight to escape into nature whenever you're ready to travel again.
Cozy Up in a Cabin at Lake Tahoe
Ah, Lake Tahoe. It's a beloved vacation destination for many on the West Coast, but an undiscovered gem for many. If you haven't experienced this sparkling-blue lake in the middle of the Sierra Nevada Mountains, it's time to plan a social distance-style getaway.
Rent a cabin for a long weekend and enjoy the scenery. Make sure to visit Eagle Falls and take in the panoramic view of Emerald Bay State Park.
Looking for a comfy place to stay? Rent this South Tahoe Cozy Bear Cabin on Airbnb over the long Labor Day weekend for just $182/night. The hosts follow a rigorous cleaning protocol, and it's big enough for a family of 4!
Check out some other Airbnb options over Labor Day weekend for under $250 per night – and all with the flexibility to cancel.
If you need a cheap flight to get you there, you're in luck. Thrifty Traveler Premium now includes domestic flight deals!
We've seen fares to Reno (RNO) from over 80 U.S. cities drop below $200 round-trip lately. But that includes fares as low as just $96! This is typically a fairly pricey destination, so that's a steal.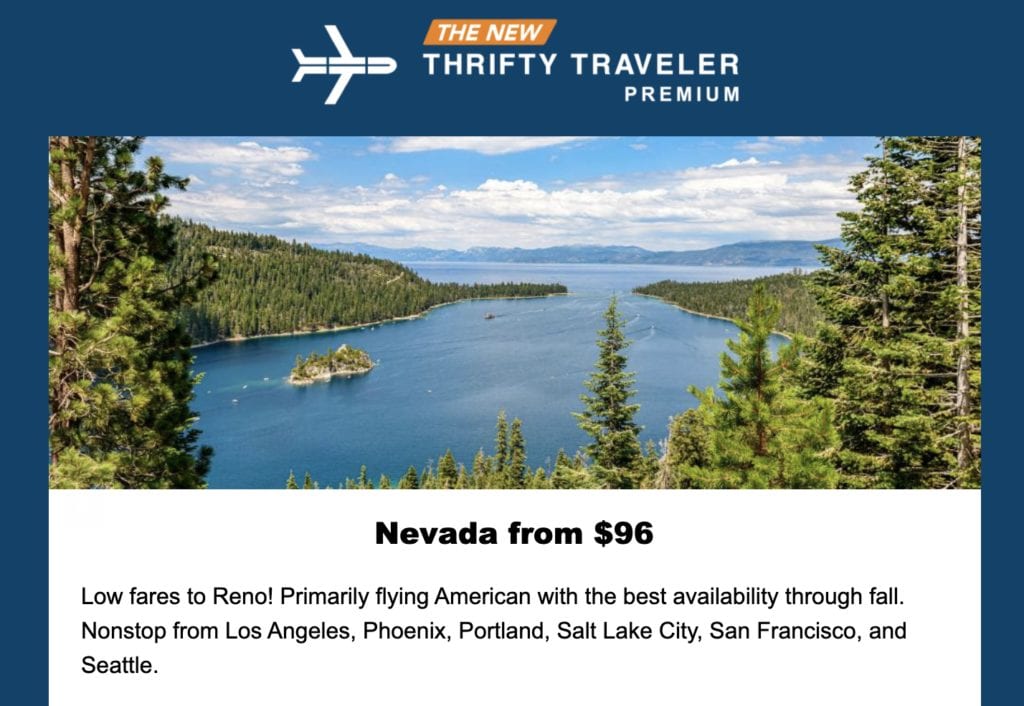 Be a Beach Bum in Charleston and Savannah
If you're landlocked and in desperate need of salty ocean air, look no further than Charleston, South Carolina and Savannah, Georgia. Both of these quaint coastal cities are the perfect destination for a quiet beach weekend.
A few must-dos in Charleston? In town, walk along Rainbow Row, take a photo under the famous Angel Oak, and picnic in White Point Garden. Then head to Morris Island for stunning coastal views of the famous lighthouse, hike Francis Marion National Forest, and cool off with a swim at Folly Beach.
We recently found a nationwide deal from over 120 U.S. airports to Charleston (CHS) – all under $200 roundtrip! This deal was a hit with our Premium members.
One of our U.S. favorites is Savannah, and not just for its coastal views. Check out our guide to Savannah to make your trip a mix of learning and pleasure. And don't skip visiting Hilton Head Island while you're in the area: it's just a 40-minute drive from Savannah.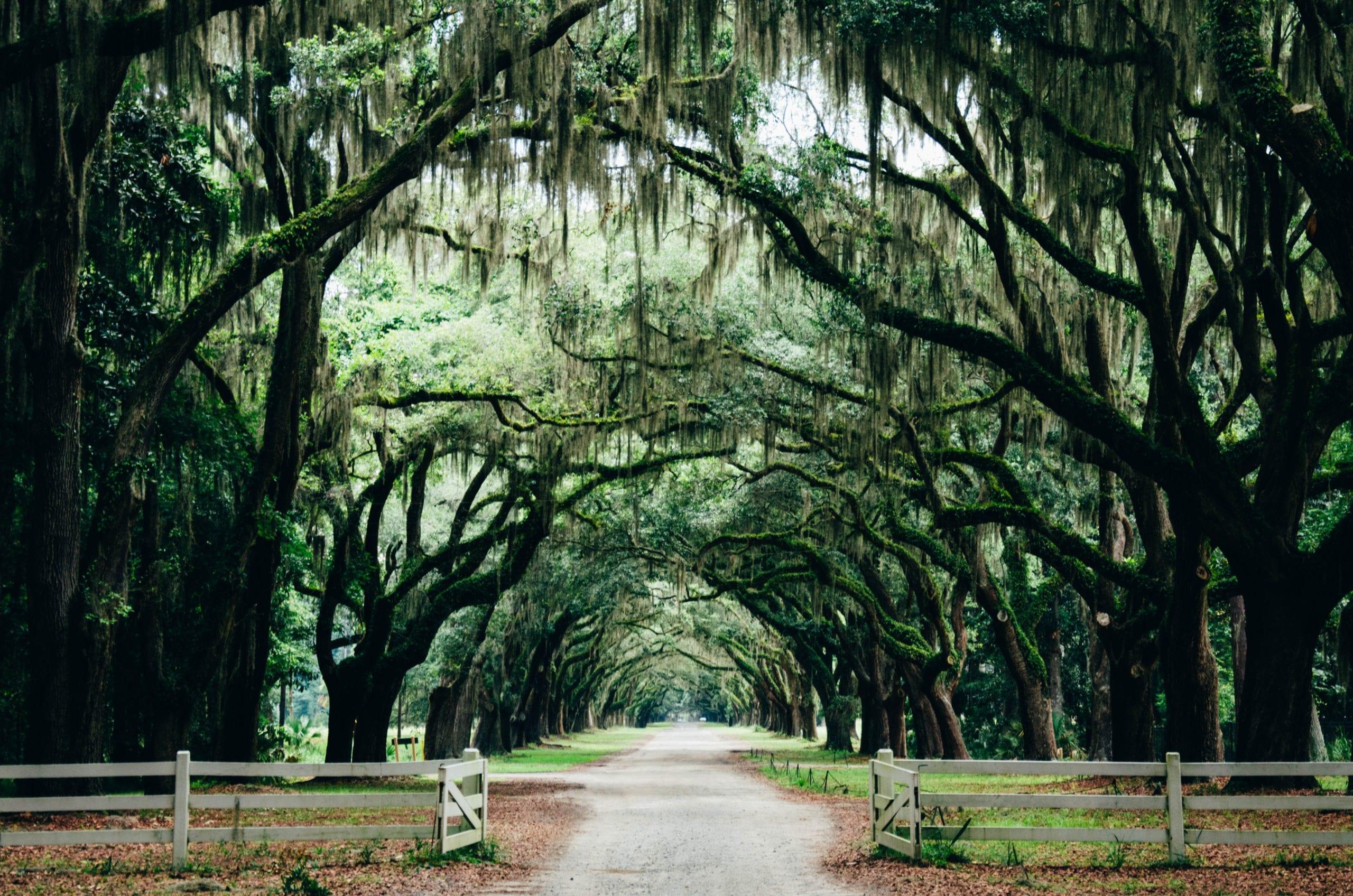 We recently sent a Premium deal for flights to Savannah (SAV) for as low as $56…roundtrip!
Tackle Your Outdoor Bucket List in Oregon
If you're looking to spend some time in nature, there are few better places to do that than Oregon. First, get yourself a cheap flight into Portland (PDX), like these recent fares we found under $200 through fall.
You could spend weeks, months, or even years exploring all the hiking trails and parks Oregon has to offer. But here are a few to consider around Portland:
Washington Park
Forest Park
Hoyt Arboretum
Tryon Creek State Natural Area
Powell Butte Nature Park
And don't miss the famous Multnomah Falls, just a 30-minute drive from Portland. Be sure to check which parks and trails are currently open before you head out on your adventures!
Do the "Mighty Five" Roadtrip in Utah
This is the year of the road trip, and the U.S. National Parks should be on your list. If you haven't been to the Grand Canyon and surrounding Utah National Parks, it's a must! Don't miss the Utah "Mighty Five", which includes:
Bryce Canyon
Arches
Canyonlands
Zion
Capitol Reef
Thrifty Tip: Curious which parks are open now? Check out our guide to national parks' reopening.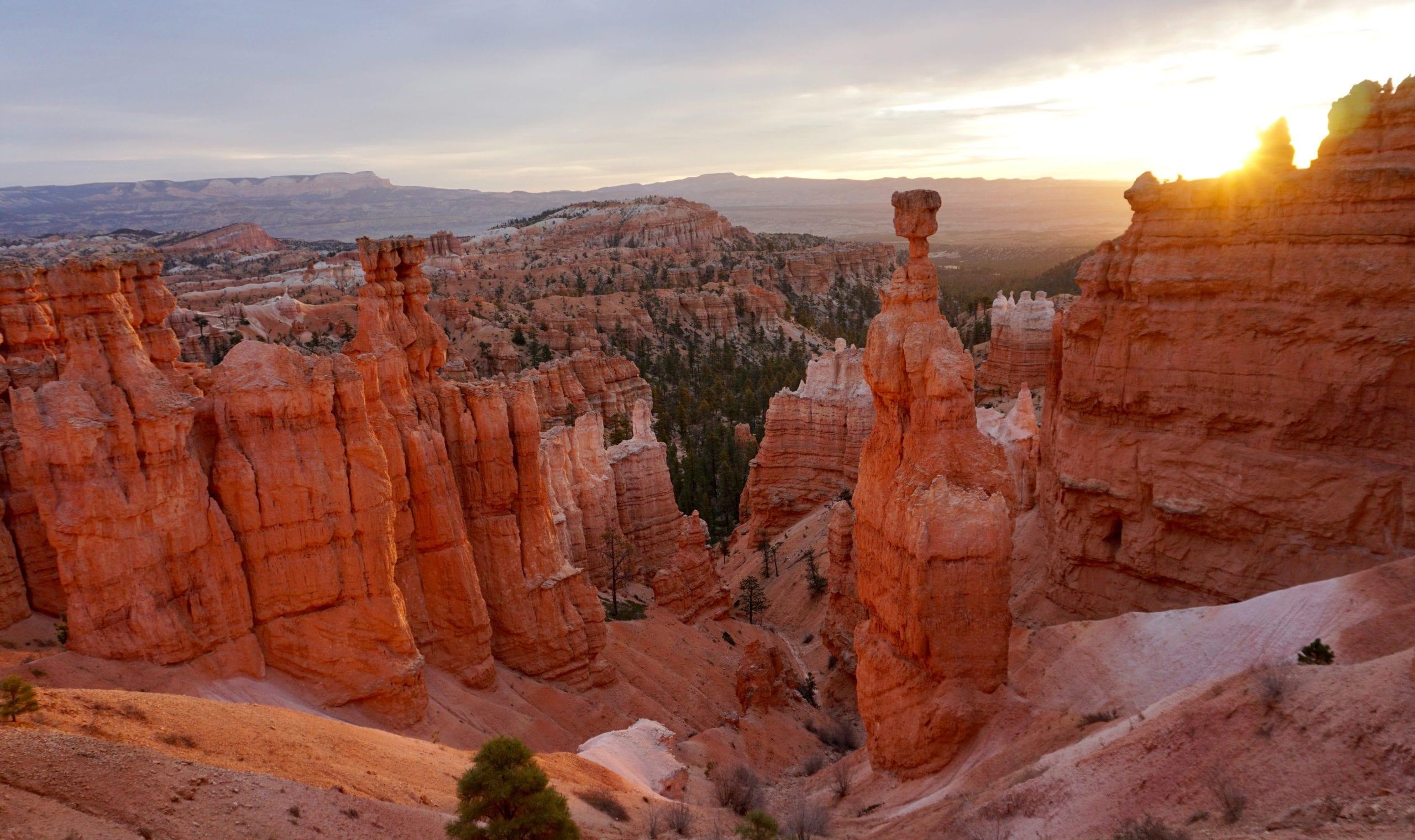 The best way to kick off a "Mighty Five" trip is to fly into Las Vegas (LAS) and hit the road from there. If you're looking for a cheap flight to get you there, we've seen fares drop as low as $50 roundtrip to Vegas lately!
Or, head toward the Grand Canyon and start out your trip with this national treasure! We rarely see fares drop below $300 to Flagstaff (FLG), but found bargain flights as low as $105 last week.
If you've got your eye set on national parks, a road trip through these U.S. favorites is an absolute must.
"Glamp" & Hike in Wyoming
Good news: Grand Teton and Yellowstone National Parks have reopened to visitors! If these have been on your bucket list for a while, this is the year to do it!
Cheap fares to Jackson Hole, Wyoming (JAC) are rare. But we recently uncovered rock-bottom prices from 35 U.S. cities to this national park hot-spot for under $186. Check it out!
Camping is open in Grand Teton, which makes for a cheap and easy social distancing stay. If you're looking for something a little higher-end, why not try glamping? Check out this sweet Valley Village Glamping Tent for under $100/night!
Seriously, how cool is this? This glamping tent has almost all 5-star reviews, and this Superhost follows a rigorous cleaning protocol to ensure your safety during your stay.
If glamping has piqued your interest, check out these other unique Airbnb lodging options in the Jackson Hole area, and read our guide to booking the best glamping site.
Bottom Line
We get it: Whenever you're ready to travel again, you'll be looking at new places.
Look to these destinations for a cheap trip filled with time in the great outdoors, private lodging, and plenty of space to keep your six-foot boundaries.