Editor's Note: This list was last updated on September 7, 2020. Visit a national park's linked webpage for the most up-to-date information.
As travelers try to plan fall travel, road trips and visits to U.S. National Parks are at the top of the list for many. Thankfully, we've seen reopenings for many of these beloved parks: nearly every major park in the U.S. is taking steps toward a phased reopening, making these parks an option for your 2020 travel.
Thrifty Tip: Thinking of taking a road trip this summer? Read our guides to planning the perfect road trip, how to book the cheapest rental car, and the best ways to use points and miles on a road trip.
And remember, you can get into national parks for free this coming September 26, and on Veteran's Day (November 11).
Wondering which parks are open and what it will look like when you get there? Here's a look at some of the most popular national parks in the country, organized alphabetically.
Arches National Park & Canyonlands National Park
Arches and Canyonlands National Parks began opening back up on May 29, 2020. With their phased reopening approach, the two parks in eastern Utah have opened all roads, trails, campground, park store, and restrooms are open. The visitor center exhibits and Fiery Furnace remain closed.
Arches and Canyonlands have resumed collecting park entrance fees. All park passes are available for purchase at park entrance stations.
More info on Arches and Canyonlands here.
Bryce Canyon National Park
Bryce Canyon in Utah is open: no reservations are required for entry, but some services are limited. The National Park Service recommends visiting early to avoid crowds and driving through some of the scenic areas.
More info on Bryce Canyon here.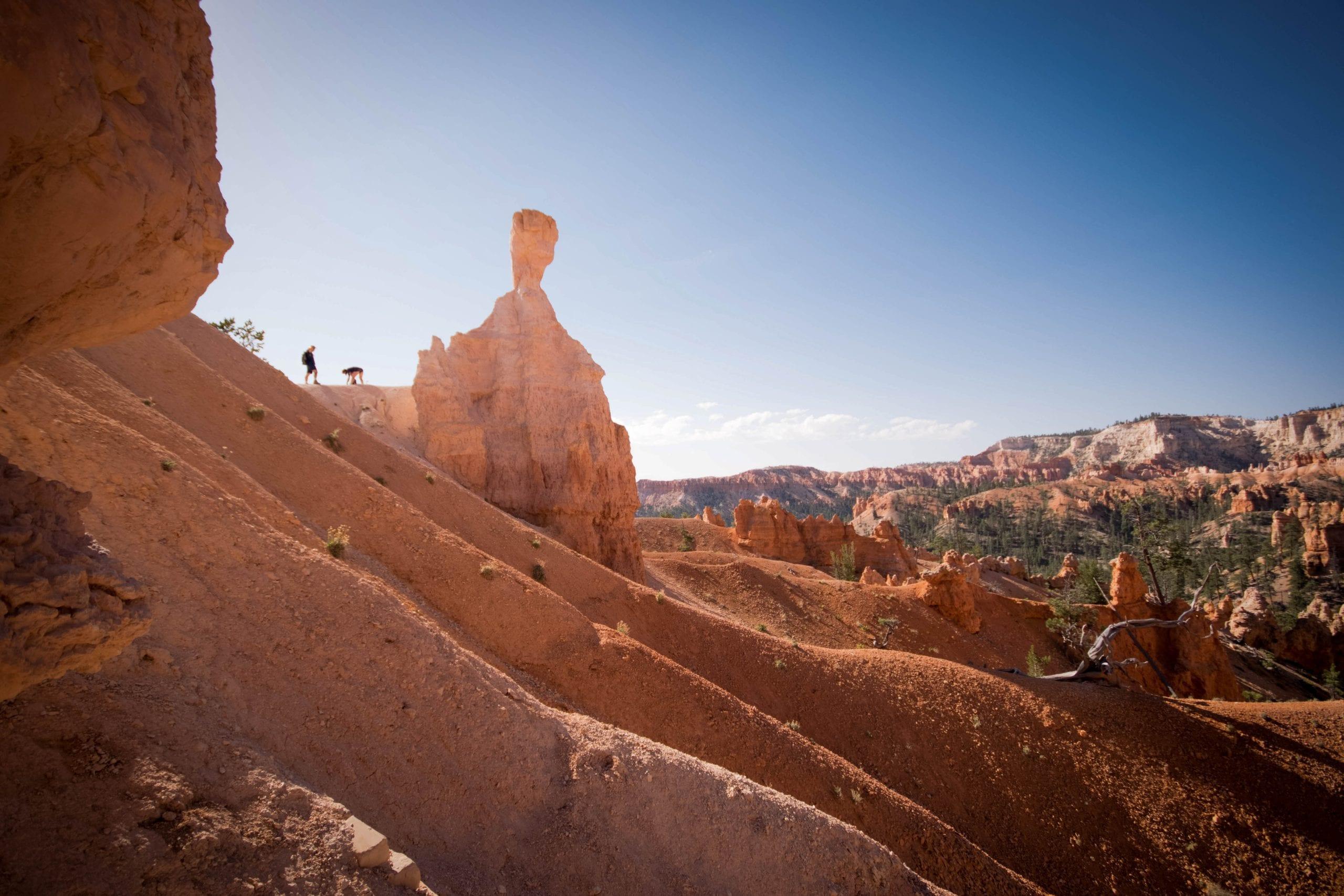 Glacier National Park
After closing down to visitors starting March 24, Glacier National Park began a limited opening on June 8, 2020 with additional protective barriers, encouraging the use of masks when social distancing is not possible, requiring more frequent cleaning of facilities, and adding signage in public spaces.
The easiest park entrance access right now is via Going-to-the-Sun Road, available 24-hours a day. Other areas (Belly River, Many Glacier, Cut Bank, and Two Medicine) of the east side of the park, from the Continental Divide to the park boundary, remain closed to all access. No entrance to the park is permitted from the east side.
There are notable restrictions on biking, camping, and boating. Boat and bus tours remain suspended. Lodging, restaurants, and shops are operating at limited capacity.
Grand Canyon National Park
The National Park Service has provided the following information on what is currently closed and open in one of the nation's most popular national parks.
Currently closed:
Hermit Road is closed to cars. Access is by foot or bicycle only.
The South Rim Backcountry Information Center and most other visitor centers remain closed.
Shuttle Bus service is suspended.
All Desert View facilities remain closed.
Currently open:
The Canyon Rim Trail and the GreenwayTrail system are open to the public outside of the village residential area.
State Route 64, (Desert View Drive), is open a distance of 22 miles, from Grand Canyon Village to Navajo Point.
Day hiking on inner canyon trails and existing backcountry permits for hikers will be honored. Backpacking permit requests for start dates in September and later are being considered.
Several lodges remain open.
You'll have to pay entrance fees at automated fee machines or by purchasing a pass in advance online.
More info on the Grand Canyon here.
Great Smoky Mountains National Park
Great Smoky Mountains National Park is opening with a phased approach.
Most roads, visitor centers, concession stands, and restrooms are now open. For the full list of which are currently open and closed, visit the Great Smoky Mountains page below.
More info on the Great Smoky Mountains here.
Sequoia National Park
Sequoia & Kings Canyon National Parks roads, trails, restrooms, and picnic areas opened June 4. Most facilities (including lodging and some restaurants) have recently reopened.
According to the NPS Sequoia site, these are the key changes for the summer season:
The Sequoia Shuttle will not be running.
Delaware North Company and related facilities are closed.
Lodgepole Visitor Center will not be open.
Crystal Cave will not be open for tours.
Yellowstone National Park
Yellowstone National Park opened its Wyoming entrances on May 18, 2020, and the Montana entrances were opened on June 1. Now, all entrances are open.
As of June 1, 2020, restrooms, self-service gas stations, trails, boardwalks, entrance stations, medical clinics, approved tours, takeout food service, and some recreation including boating and fishing are open for visitors. Some roads are closed due to road construction.
The park is currently only open for day use. Lodging, campgrounds, visitor centers, and other facilities remain closed.
More info on Yellowstone here.
Yosemite National Park
Zion National Park
Limited operations began in Zion on May 22, 2020. The park is open for day use only, and parking is limited to control how many visitors can enter the park. A few updates to note:
Park shuttles are now running, but shuttle capacity is reduced and reservations must be booked in advance.

Private vehicles are not allowed on the Zion Canyon Scenic Drive.

Wilderness and Canyoneering permits are still unavailable.
Backpacking, canyoneering, and overnight rock climbing are currently prohibited.
The chain section of Angels Landing remains closed.
Don't see the national park you're hoping to visit on this list? Use the "Find a Park" tool on the National Park Service website to find more information on any U.S. national park.
Bottom Line
If you're ready for some fresh air and stunning natural scenery, add a road trip to some of the best U.S. National Parks to your bucket list this year.
Although most are not yet back to full normal, many are slowly reopening to welcome visitors in a limited capacity. Just be sure you read up on the National Parks Service updates before heading out so you know what to expect before arriving.