Finding cheap flights and helping you see the world for less is what we do here with our Thrifty Traveler Premium service. But even we are in disbelief at some of the insanely cheap flight deals in the last year.
Let's take a look back at some of the best of the best. From mistake fares, flash sales, and fare wars, it's safe to say 2018 was an eventful year.
Business Class from Los Angeles & San Francisco to Bangkok, Shanghai, or Ho Chi Minh City for $590 (Was: $6,000)
Okay, this mistake fare was absolutely INSANE. Business class to several cities in Asia for under $600? That's a savings of not hundreds, but thousands. These fares on Hong Kong Airlines include lie-flat seats, lounge access, business class meals, champagne, amenity kits, and priority boarding. What more could you want?
50 cities to Zagreb, Croatia for $238 (Was: $1200)
This was easily the fan-favorite of the year, and it's not hard to see why. We found this mistake fare first, and Thrifty Traveler Premium subscribers went wild – along with the rest of the internet. Saving $750 off typical fares to Croatia made this deal seem too good to be true.
Delta SkyMiles Flash Sale to The Azores for 40k R/T (Peak Summer – Was: 100k+ SkyMiles)
We're huge fans of Delta's SkyMiles flash sales – whether Delta wants you to know about them or not. We've found secret sales for less than half the SkyMiles it would typically take to fly almost anywhere on the globe. But this flash sale to the Azores was hands down our favorite SkyMiles flash sale of the year.
Nationwide to Auckland, New Zealand for $328 (Peak Summer – Was: $1150)
We kicked off 2018 with this crazy nationwide deal to New Zealand on January 23. This deal was available flying Air New Zealand and United out of even the smallest U.S. airports. It was one of the hottest mistake fares we found all year. In this case, Air New Zealand decided not to honor this mistake fare. It's an unfortunate reality in the world of crazy flight deals, and why we caution readers not to make further plans for a few days until it's certain the airline will honor the mistake fare.
35+ cities to Hawaii from $228 (Nonstop – Was: $600)
We hit the jackpot in the fall and found sub-$300 flights to all four Hawaiian islands. If you've struggled to find a cheap flight to Hawaii, you know how great this price is. These were the lowest prices we've ever seen from more than two dozen U.S. cities.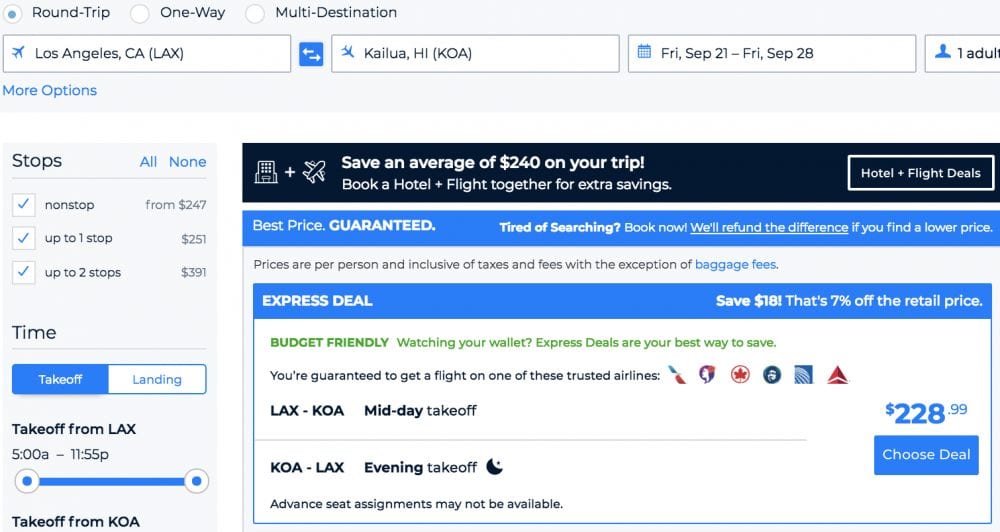 4 cities to Reykjavik, Iceland from $225 (Peak Summer – Was: $600)
Iceland is still blowing up, and we've found plenty of fares to get there for cheap. But this flight was the lowest price we've ever found flying out of  Minneapolis-St. Paul (MSP). You can't beat peak summer availability to Iceland at this price!
Delta hubs to Tokyo, Japan for $490 (Was: $975)
Oftentimes, we find that cheap flight deals from one airport will spread to its fellow airline hubs. In this case, it was a wild deal for all Delta hubs in the U.S. Half off normal fares for the lowest pricing we've seen from many airports to Tokyo!
28 cities to Amsterdam / London / Paris from $315 (Nonstop – Was: $800)
This was one of my personal favorites of 2018. To me, a nonstop deal is worth its weight in gold compared to a one- or two-stop flight deal. We found 28 cities on sale, nonstop, to some of my favorite cities in Europe. This was one of the best nonstop sales we had found in the last two years.
Nationwide to Venice and Rome, Italy from $326 (thru May – Was: $850)
People go crazy over flight deals to Italy! American and Delta had waged a fare war for the cheapest fares to Italy and were slashing prices from nearly every U.S. airport. These nationwide deals are some of our favorites, because even smaller airports like Fargo (FAR), International Falls (INL), Wichita (ICT), Grand Forks (GFK), and Lexington (LEX) get some flight deal love.

60+ cities to Tahiti, French Polynesia from $513 (Nonstop – Was: $1500)
This insane flight deal we found to Tahiti was the lowest pricing we've ever posted, with an average savings of $600! Plus, those who booked this deal get to fly United's new route to Tahiti via San Francisco on the high-tech Boeing 787 Dreamliner. Anyone with Tahiti on their bucket list was in luck this year.
Boston to Madrid, Spain for $255 (Was: $550)
I could hardly believe this deal when I saw it this past month. We told Thrifty Traveler Premium subscribers: "Run, don't walk! This is the cheapest Delta fare we've ever found to Europe! If you live in Boston (BOS) or booked a cheap connecting flight there, you got to fly roundtrip to Spain for about the same price it costs them to fly to Denver (DEN).
Newark to Buenos Aires, Argentina for $484 (Nonstop Peak Summer – Was: $1550)
Buenos Aires, Argentina isn't easy to get to, but this flight deal changed that. This is the lowest price we have ever posted nonstop to Buenos Aires. Over $1,000 savings on this one. This flight deal was flying United with availability through June, including peak summer in Argentina (January through March). Let that sink in: $1,000 savings.
24 cities to the Caribbean from $136 (Nonstop – Was: $500)
Never thought you'd hear of flights to the Caribbean for under $300? We're here to prove otherwise. These were some of the lowest prices we've ever found, with availability through the winter when you absolutely need a getaway.

7 cities to Hong Kong & Tokyo from $597 (5-star airline – Was: $1000)
With this deal, you could fly to Hong Kong and then continue on to Tokyo, and then fly nonstop back home. Availability stretched into Cherry Blossom season. This awesome 2-for-1 deal was nonstop out of Chicago-O'Hare (ORD), Newark (EWR), and San Francisco (SFO). Otherwise, you could fly with one-stop from other U.S. cities to Hong Kong, and then nonstop from Tokyo home. Crossing both of these cities off your bucket list for under $600 is pretty sweet.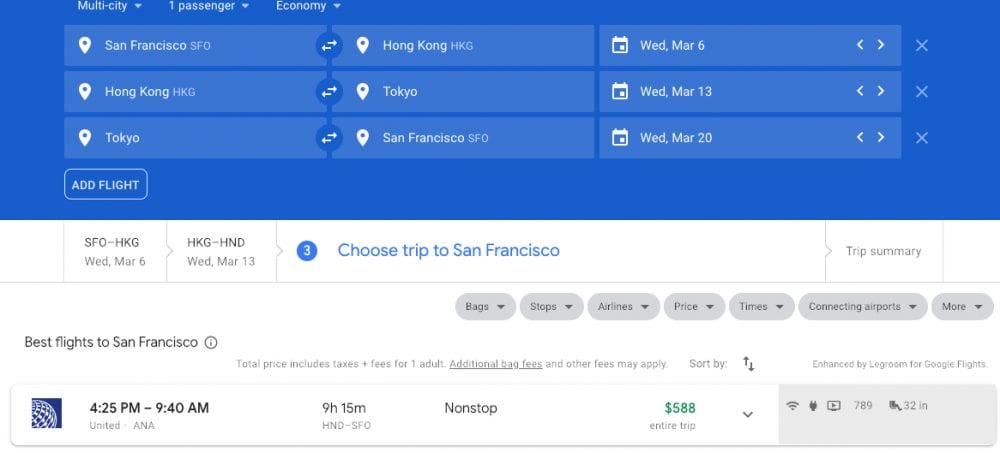 [FIRST CLASS] Vietnam to USA & Canada from $987 (Cathay Pacific – Was: $13,500)
This is, by FAR, the best mistake fare we have ever seen. This fare departs from Vietnam but if you could make the round-trip flight work, it's was well worth the effort. How else could you fly a $16k (and often much more) first-class seat for just under $1,000?
This fare was available for just a few hours, but flights were bookable all the way through November. And amazingly, Cathay Pacific decided to honor the fare.
Bottom Line
Looking back on 2018, some of these flight deals still blow our minds. This is only a small sample of some of the best deals we found in the last year, you could travel to nearly every corner of the globe for pennies on the dollar.
All of the deals above were sent immediately to Thrifty Traveler Premium subscribers. Stop missing out and make travel affordable. All for less than a cup of coffee a month.