When you think of gambling, sports betting, and slot machines, a few cities come to mind immediately. Las Vegas, of course. Atlantic City and perhaps even New Orleans. But Boston probably isn't on that list.
A few years ago, that began to change. Some changes in Massachusetts's gambling laws paved the way for the opening of the Encore Boston Harbor Hotel complex. Located just north of the city itself, it opened in 2019 under the same Wynn brand behind several popular Vegas properties.
From the design of the building to the rooms to the casino floor, it's got a Vegas feel … smack dab in New England. My fiancee and I were excited to check out the property to celebrate our recent engagement – and it didn't let us down.
Read on for our full review, and why this could be one of the best casino hotels outside of the Vegas Strip.

Booking the Encore Boston Harbor
Let's get this out of the way: The Encore Boston Harbor isn't cheap.
Expect to pay $250 to $300 per night at the very least – and sometimes double that on weekends or during the peak summer. But we were ready to splurge, and we booked it an even better way.
We booked our stay through the American Express Fine Hotels & Resorts (FHR) program, which gave us lots of extra perks for our two nights in Boston. This program is available to holders of the Platinum Card® from American Express as well as the American Express Centurion Card.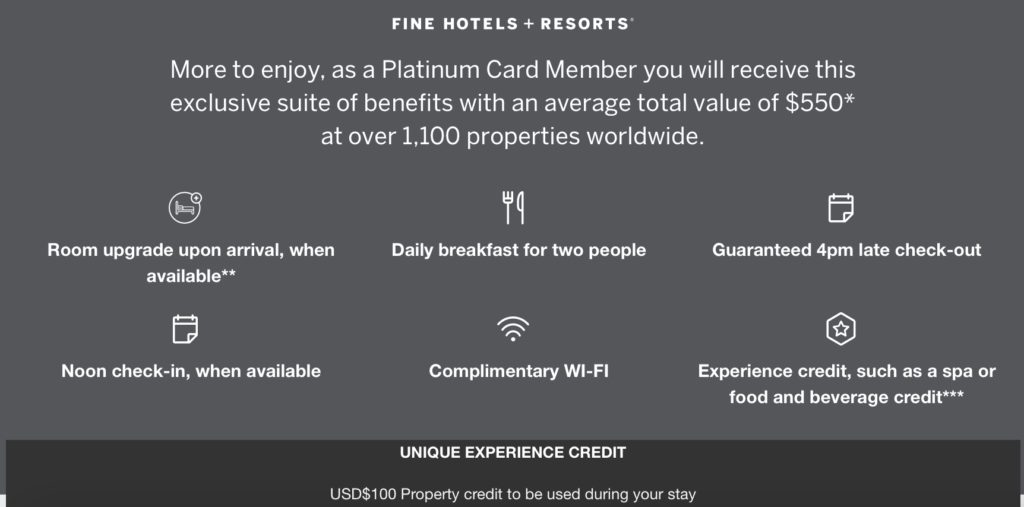 Those additional perks include a noon check-in when available, a guaranteed 4 p.m. late checkout, daily breakfast for two , room upgrade if available, and an "experience credit" that varies from property to property. At the Encore, we received $40 each daily for breakfast, another $100 restaurant credit … and one heck of a room upgrade. More on that in a moment…
As is typically the case, the nightly rates booking through FHR were about $40 higher per night than if we booked directly with the Encore. But that said, the extra benefits far outweighed that additional cost.
One great way to offset the cost comes from one of the newer perks on the Platinum Card: An annual $200 statement credit for Fine Hotels and Resorts properties, as well as The Hotel Collection properties when you book at least a two-night stay. That credit dropped our final bill from $695 to $495 or just $248 per night – not a bad deal, if you ask me.
Read more: New Year, New Travel Credits on Your Platinum Card!

Arrival & Checking In
The Encore's location has its pros and cons.
On one hand, the property is actually located in Everett, a suburb a few miles north of the city of Boston. This means you'll need a rental car, Uber, or shuttle to go pretty much anywhere other than the hotel itself.
On the other hand, the Encore Boston Harbor offers free valet parking. And it's just a very short drive from the airport, which made the hotel's location very attractive for us. Not having to shell out $40-$50 per night to park a car meant renting a vehicle was actually cheaper than paying for several Ubers – something I would never usually do when visiting a city.
Another benefit of its location? Some phenomenal views of the Boston skyline and surrounding areas on the higher floors of the property.
As we pulled up to the property at 3:30 p.m. on a Saturday, it felt very similar to making our way to a Vegas hotel. Valet attendants warmly greeted us as we walked into a beautiful, yet very busy, lobby.

A short walk to the check-in area revealed a line of 30 or 40 people waiting to check in – another reminder of Vegas.
Fortunately, the line moved fast. We were soon at the front, being given our keys and a rundown of the benefits of our FHR booking. Without exception, the staff was incredibly warm and friendly – they genuinely seemed excited about the property and to welcome guests inside.
The Room (Suite)
The Encore is a huge hotel, with 671 rooms and suites spread over 27 floors. The hotel also boasts the largest standard room size of any hotel in New England, at around 650 square feet.
Before making our way to Boston, I sent the concierge team an email mentioning we were celebrating our engagement to ask if there was anything they could do to help us celebrate the occasion. I expected a response with a list of experiences for purchase, like couples massages or champagne. That's the norm.
So I was thrilled when the concierge let me know we'd been upgraded to a Signature Suite! While FHR bookings are eligible for upgrades, this was far beyond the typical upgrade – though that perk may have helped, too. The concierge also let us know a small additional surprise would be waiting in the room when we arrived.

Buzzing with excitement after check-in, I could barely contain myself. We had been given keys to a "room" on the 23rd floor and headed up in the elevators to see what was in store. The word room doesn't come close to doing it justice.
Oh. My. Goodness. Opening the door to our Signature Harbor View suite, we were blown away by how big it was: 1,350 square feet, to be precise. Stepping into the space, a hallway opens up into a large living and dining area with floor-to-ceiling windows overlooking the Mystic River and Boston skyline.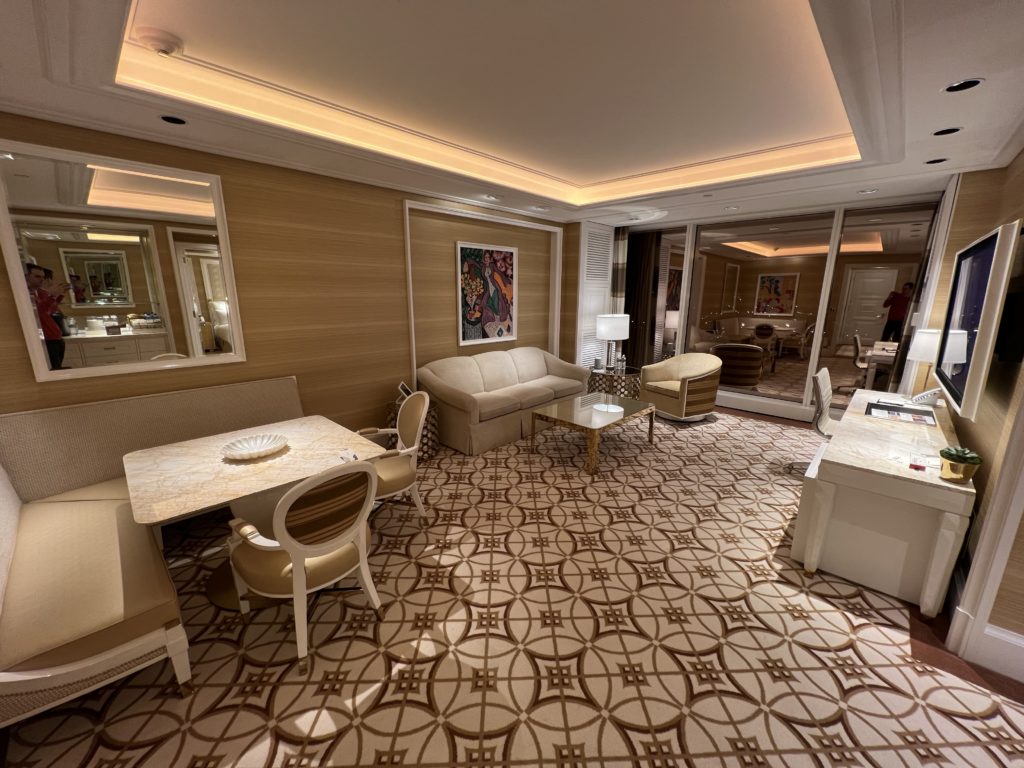 Continuing through the suite, a large main bedroom with king bed also has floor-to-ceiling windows as well as very comfy chairs for taking in the views.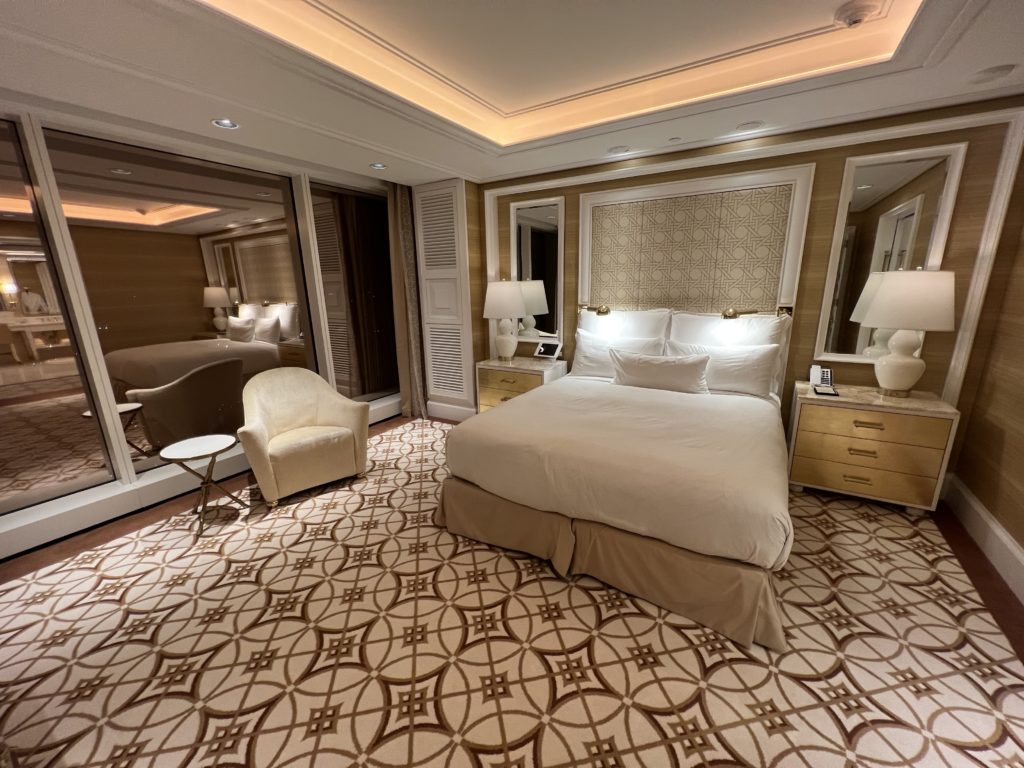 From the bedroom, there's a large walk-through closet with an amazing amount of clothing and luggage storage, as well as a safe for your gambling winnings.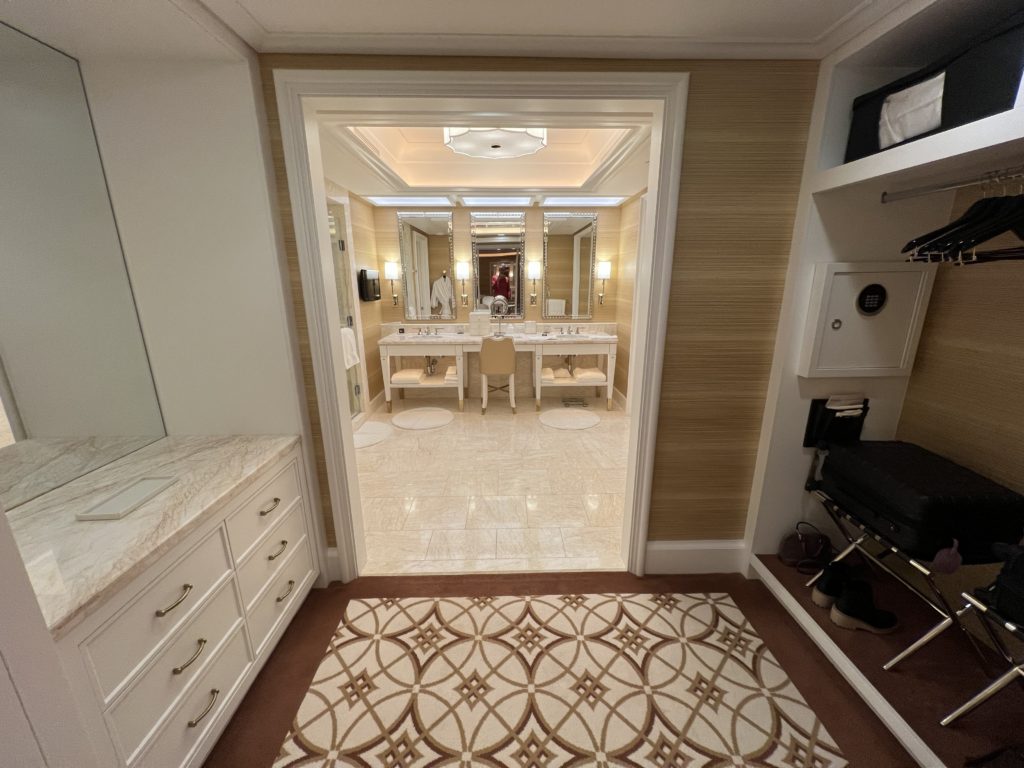 Off the closet is the largest bathroom I have ever seen, featuring a separate toilet, walk-in shower, soaking tub and dual sinks. It was the perfect space to get ready in the evenings for a night of entertainment.

We even found an entire second bathroom to the side of the entrance later during our stay, as well as a connecting door to an additional bedroom, which I assume could be booked if you need even more space!

Everything was clean, shiny, and new. It was by far the nicest hotel room we'd ever stayed in to date. Waking up to the incredible view of Boston the following morning didn't hurt.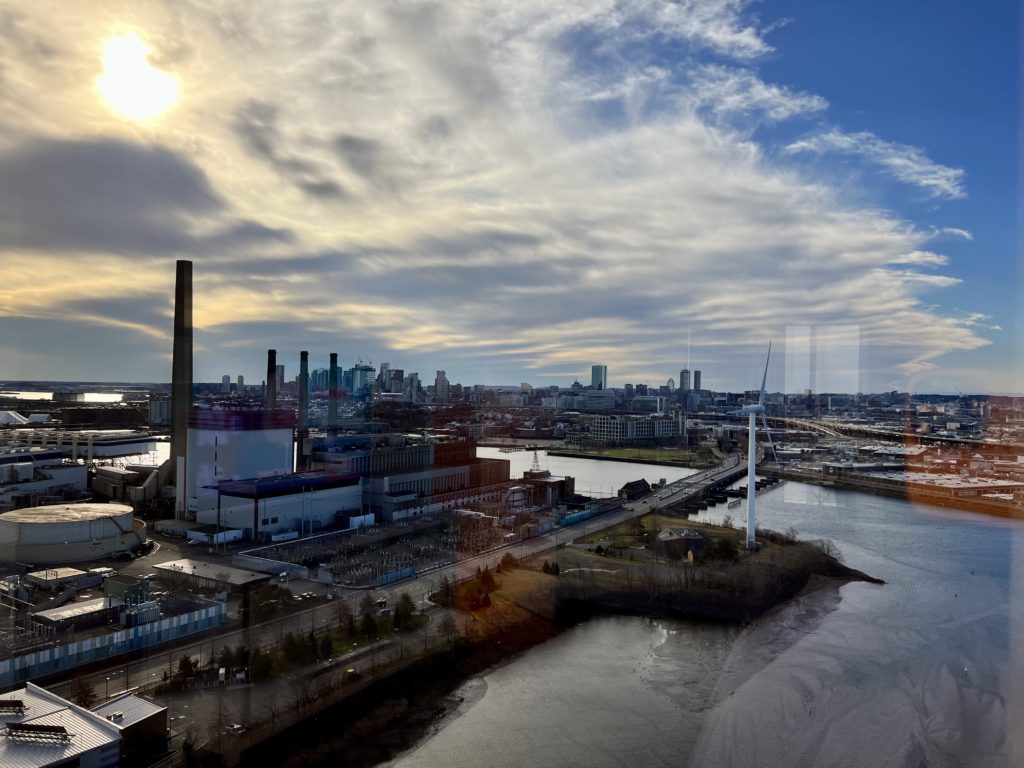 Amenities
As promised, waiting for us as we looked around the suite was a small surprise: a box of tasty filled chocolates and a signed note from the concierge team congratulating us on our engagement. It was a great touch, and something that made the visit memorable.

The Encore Boston Harbor has gone "smart" and as such, all rooms feature an iPad which controls literally everything. Need to turn on the TV? It's on the iPad. Order room service? iPad. Change the temperature. You guessed it: iPad. We enjoyed the convenience this offered. And the suite even included a second iPad in the bedroom so you don't need to track it down when you need something.

The suite was also equipped with Amazon Alexa, which could also control many of the same things as the iPad. Aside from asking it to tell us a joke, we didn't use the virtual assistant much.
The suite came well equipped with all the amenities one would expect from a luxury property, including an eye-wateringly expensive minibar and snack bar with plenty of choices.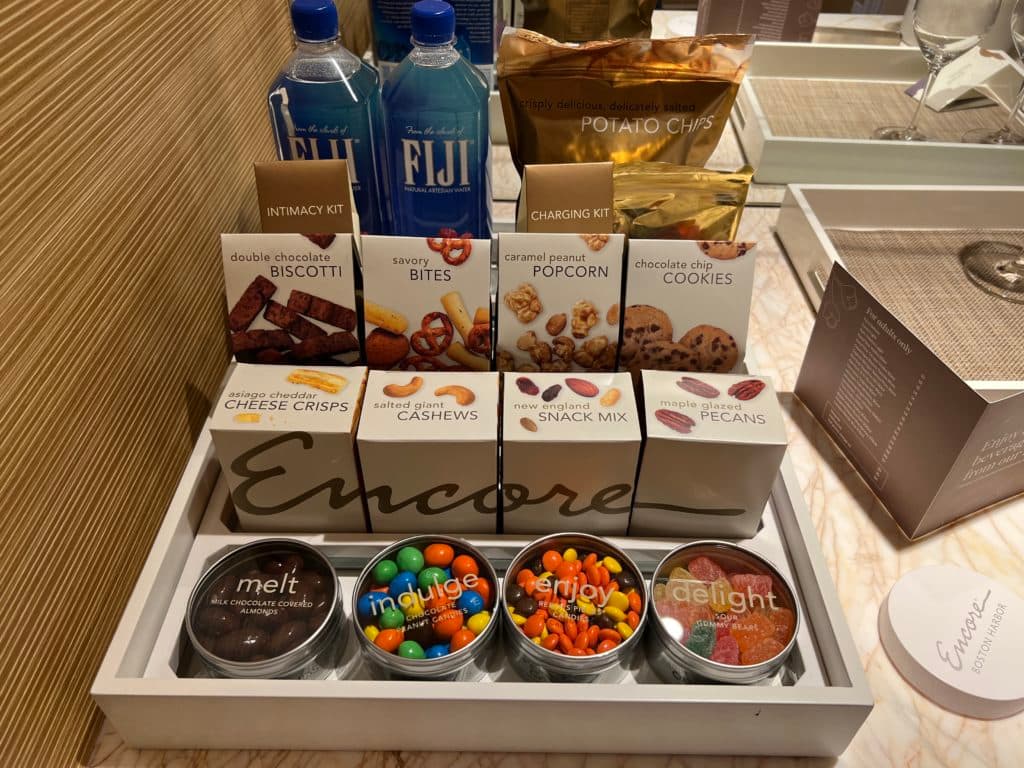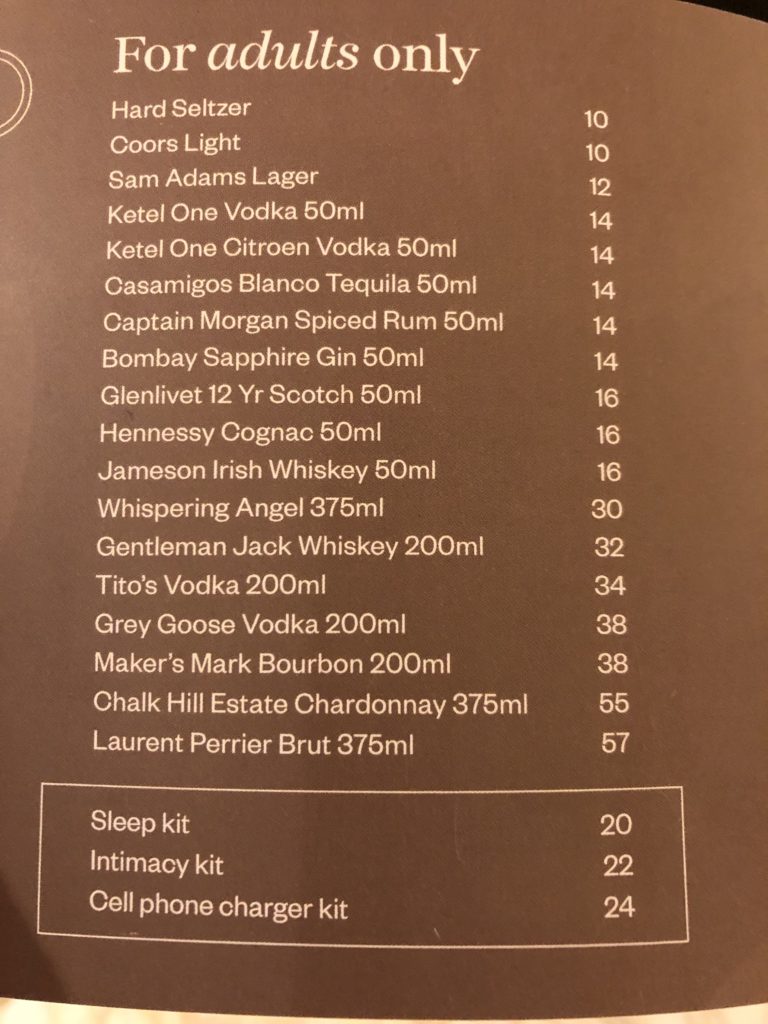 To help start the day, a fancy Nespresso coffee maker was available with complimentary espresso, americano, and decaf coffee options.

One of the things that set the Encore apart from pretty much every other hotel we've stayed in ever was the sheer amount of complimentary amenities in the bathroom. A three-shelf set of drawers on the counter housed all sorts of goodies, including a toothbrush, mouthwash, two sets of lip balm, sewing kit, shoe shine, hand lotion and a comb. I'm used to having to call down for these sorts of essentials – and often paying a charge to do so – so it was great to have everything available.

There was also a nice bath salt and sponge set available by the full-size bathtub.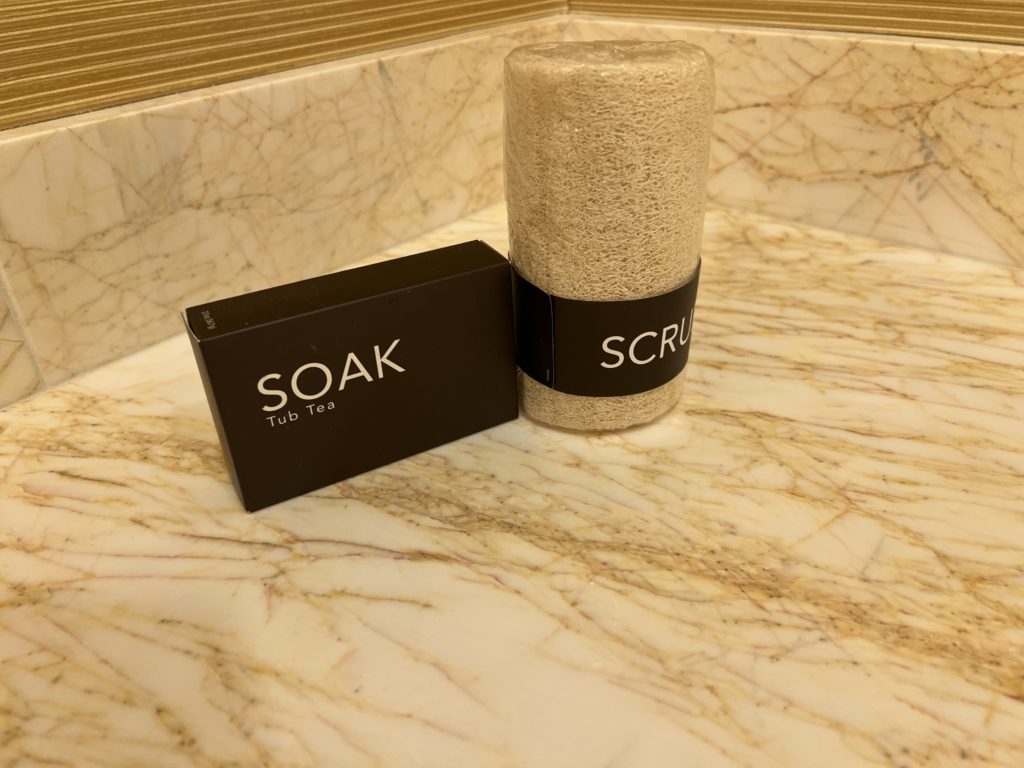 Food
When it comes to dining, there is no shortage of options at the Encore. The hotel features 11 restaurants and five bars & lounges with a phenomenal range of options to choose from.
On our first night, we enjoyed dinner at Red 8, a Chinese restaurant in the casino. I was unable to get a photo of the restaurant as I didn't want to get bounced for taking photos on the casino floor, but here's a photo from the hotel website:


There were a lot of choices on the menu, and we settled on BBQ duck with a couple of appetizers, all of which were very tasty. Best of all, our Amex Fine Hotels booking gave us a $100 property credit, which made for a very cheap dinner for two!
For breakfast both days, we took advantage of the $40 daily credit per person, which was valid in the Garden Cafe or for in-room dining. Given how expensive it can be, we rarely go for room service. But with that credit, it was time to test it out for breakfast.
Room service is ordered via the iPad, which made for a seamless experience and the ability to see pricing upfront.

Delivery times on the food were reasonable: about 40 minutes on the first day (a Sunday) and 30 minutes on the second day. A friendly delivery person did a great job setting the table in our suite, and the food was piping hot thanks to an insulated compartment in the delivery cart.

We had a range of different dishes over the two days, but the highlight was the steak and eggs which we shared, along with some smoked salmon. It was pure luxury!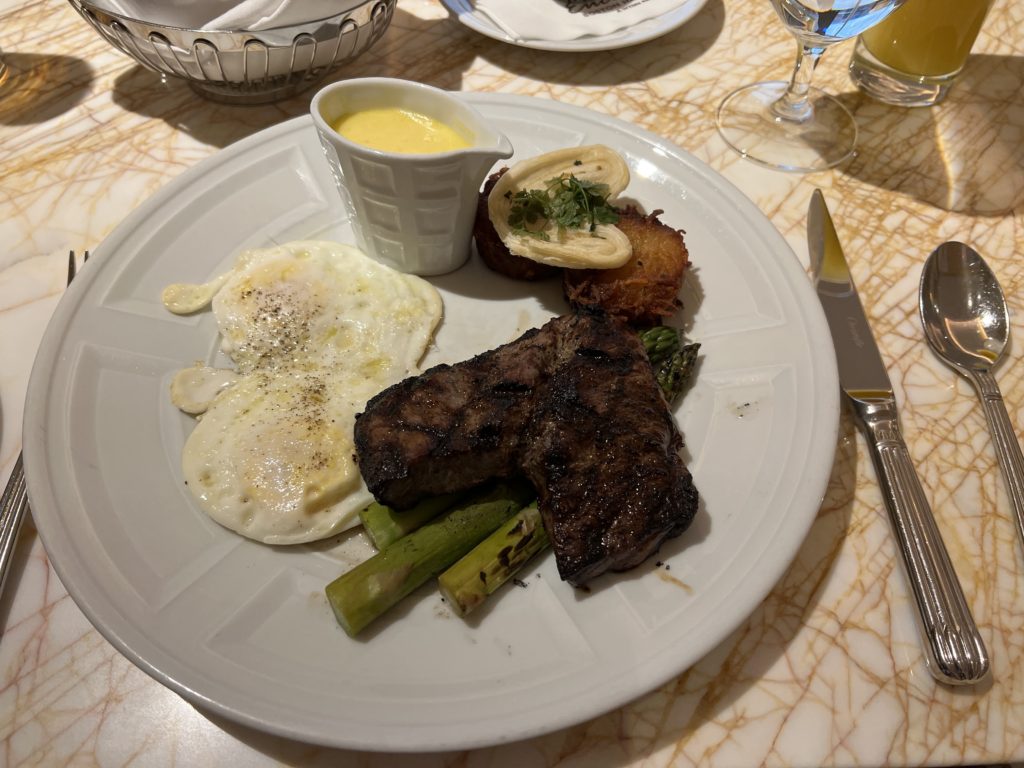 Our only critique of the breakfast service was that my fianceé's favorite iced coffee drink was unavailable on the menu. But with a Dunkin Donuts right in the casino (this is Boston, after all…) that was an easy problem to solve!
Encore Boston Harbor Casino & Entertainment
There's lots to do at the Encore, not to mention in the City of Boston itself. We spent most of our time exploring the city, but we did take advantage of two of the hotel's amenities.
First, there's the obvious: the casino. It is a massive space spread over two floors, with all the expected table games and slots. While we didn't win big, we had a lot of fun playing some roulette, a few hands of blackjack, and some of the slot machines.
A less popular amenity that we really enjoyed is the Harbor Walk. When the hotel was built, a large effort was made to clean up the surrounding area, which had been a somewhat toxic wasteland due to heavy industrial activity for many decades. In place of the previously inaccessible waterfront sits a newly-constructed six-acre pathway and park.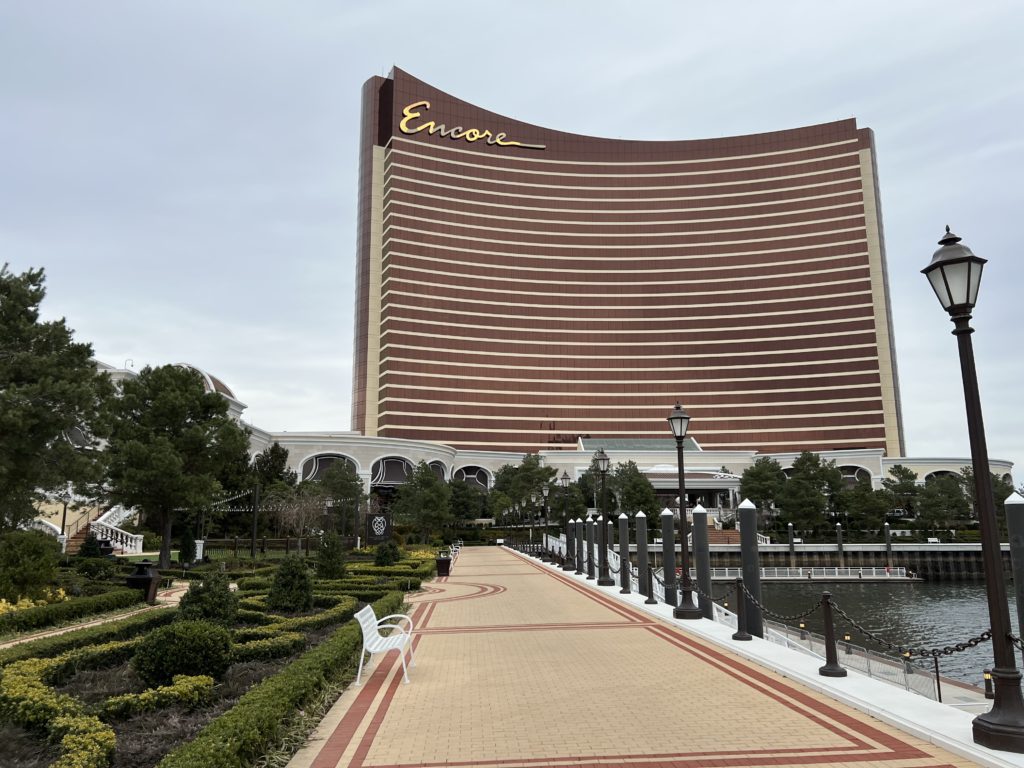 We enjoyed some of the sculpture art that we found on our walk around the area, too!

In the summer, it appears live music and entertainment are a mainstay of the area. It would also be a great venue for a wedding! There's also a free water taxi that operates on weekends to downtown Boston.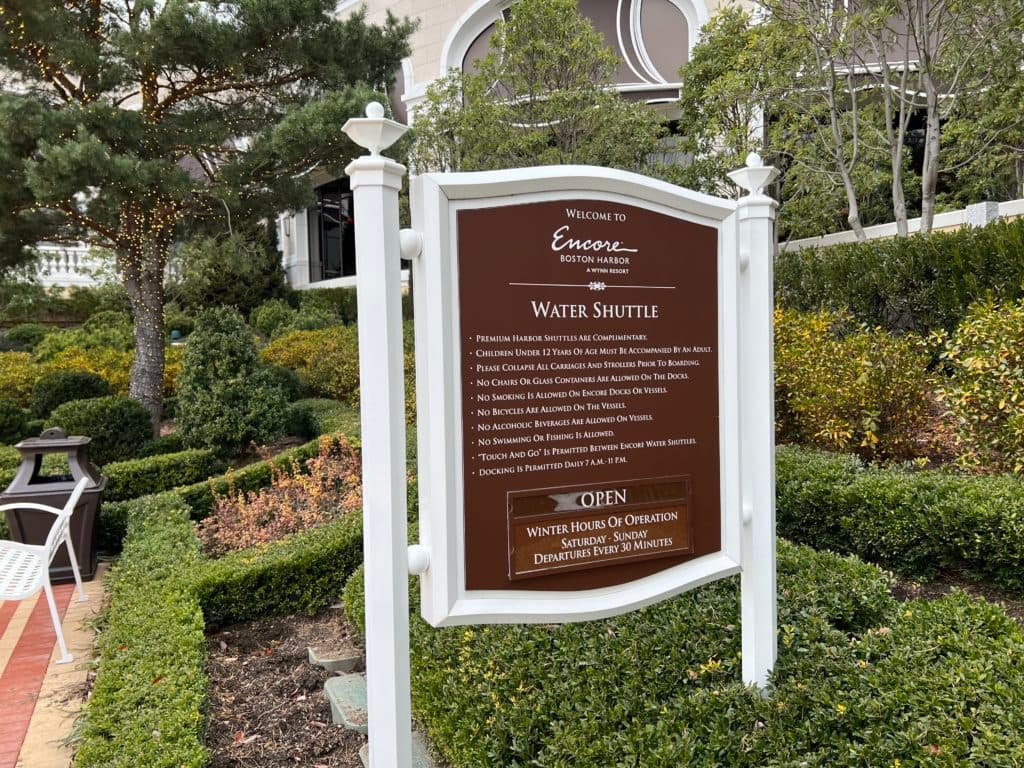 The hotel also boasts a fitness center and a very expensive spa, neither of which we used during our stay.

Bottom Line
Wow, just wow.
This is a phenomenal property for those looking to get away to Boston in style and luxury. We loved the Vegas flair of the property, as well as its luxurious rooms and proximity to the city.
Booking through American Express Fine Hotels and Resorts gave us a lot of additional perks that made the trip feel even fancier without breaking the bank. We will be back soon … hopefully with some more luck at the casino than on this visit.