It's a constant in the world of air travel, and it's happening again: Winter storms are coming, with a potential hundreds of delays and cancellations.
A winter storm system is making its way toward the Midwest, threatening to dump more than a foot (and maybe two feet) of snow in Minnesota before continuing eastward. And not for the first time in recent months.
Things were much worse heading into Christmas as a massive nationwide storm caused thousands of cancellations heading into the holiday. Then Southwest's ensuing meltdown provided the latest stark reminder that a day or two of bad weather can cause a week's worth of massive disruptions in the struggling airline industry.
Above all, it pays to be prepared. So what can you do when bad weather strikes, potentially leaving you stranded ahead of a flight? Check out our tips.

Take Advantage of Weather Waivers to Reschedule
When storms bear down, many travelers have a chance to get out of dodge early – or later. And airlines often give them a free pass to do so.
Major airlines regularly issue weather waivers ahead of bad storms, allowing travelers with travel scheduled over the next few days to move flights up (or back) without paying change fees or hefty fare differences. In this case, you've got a window to get out of town (or return home) early, otherwise you might consider changing to a flight later this week after the worst has passed.
And you may want to do so sooner rather than later. With flights regularly full to the brim these days, open seats on those later flights may be scarce … and could disappear fast.
Here are some quick links to each major U.S. airlines' currently published travel waivers:
For example, Delta has issued a waiver for free changes to flights in and out of its Minneapolis-St. Paul (MSP) hub as well as several other Minnesota airports. That allows anyone with a Delta flight booked in or out of one of those airports from Monday through Friday this week to push their flight up or back as late as Feb. 27 without paying change fees or fare differences.

Sun Country, the second-largest carrier at Minneapolis, has issued a similar weather waiver for several airports in Minnesota and Wisconsin. Other carriers like United and Southwest have issued even broader waivers, extending all across the Midwest and Mountain West for travel this week.
And keep in mind: These waivers almost always apply to any flights departing from, flying into, or connecting through an affected airport.
Monitor Your Airline & Track Your Flight
Got a flight coming up? Changes can happen in the blink of an eye. It pays to be vigilant.
Start by monitoring FlightAware's daily dashboard of delays and cancellations. As you're getting ready for your trip, scope out your airline in the days leading up to departure for potential warning signs. If you're flying Thursday and your airline has canceled hundreds of flights on both Tuesday and Wednesday … well, prepare for ongoing issues. Bad weather or clear skies, it can be an indication that that those disruptions are going to continue.

But day of, you need a tool to track your actual flight. Unfortunately, airlines don't always do the best job letting customers know when they've made a change. If any app is tailor made for it, it's Flighty.
Flighty tracks the status of your upcoming flights better than even your airline will. After a summer full of delays and cancellations, our team has lost track of how many times we've gotten alerts from Flighty about a schedule change or cancellation 30 minutes, if not hours, before getting the heads up from the airline … if the carrier even notified us at all. It's the most powerful tool we've found to keep tabs on your flights, bar none.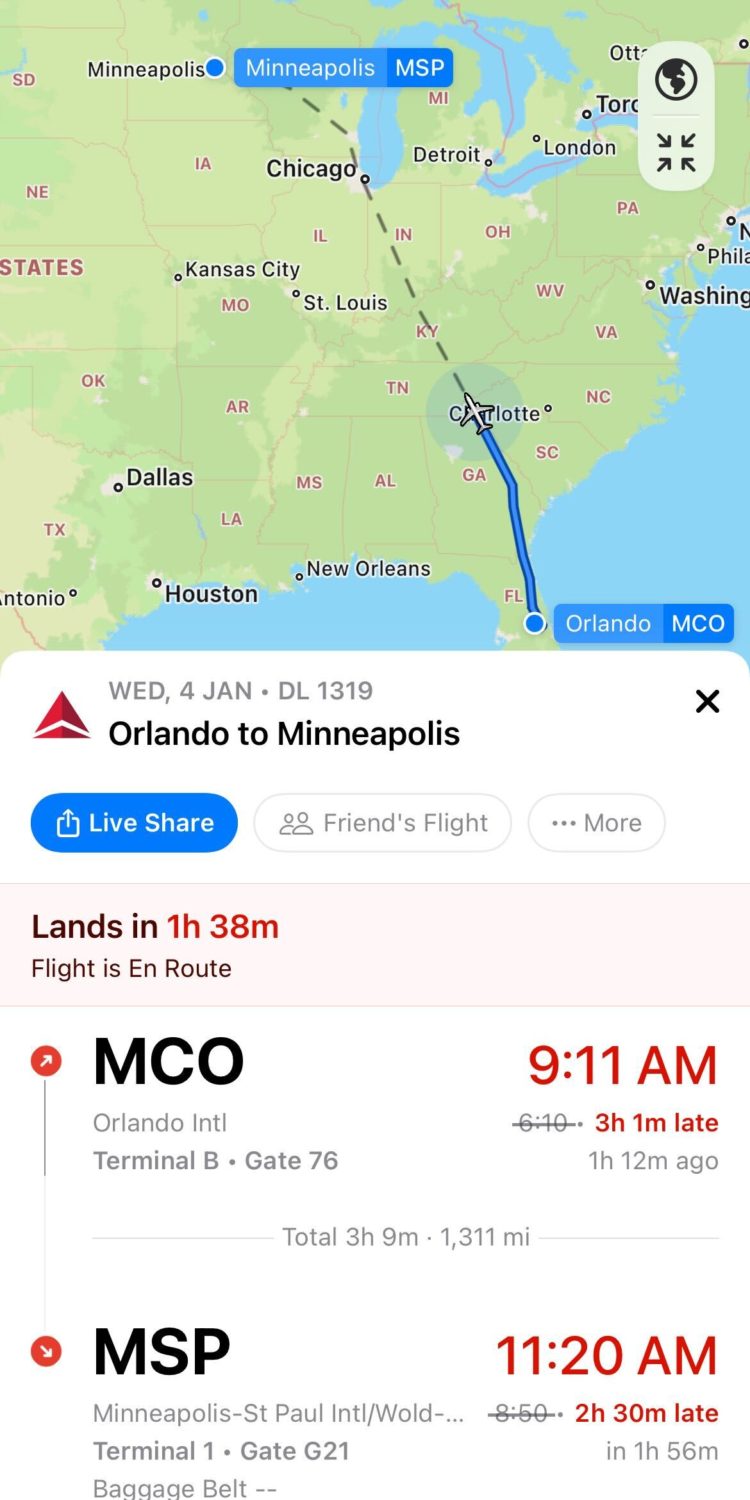 You'll get instant push alerts about any schedule changes, delays, or cancellations to any flights in your queue. When it comes to air travel, information is power … and no app gives you more information than Flighty.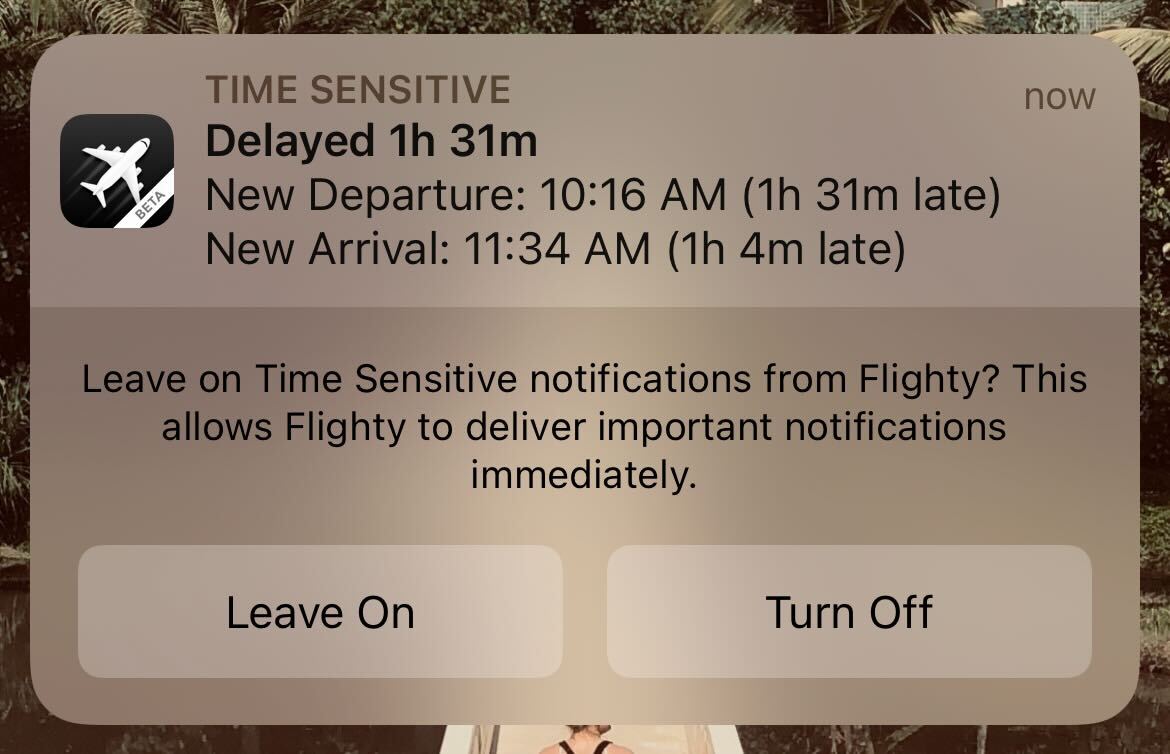 Flighty starts out free, giving you some useful but limited information about your upcoming flights. But the real power comes with Flighty Pro, which gives you by-the-second updates on changes to your flights.
At $5.99 a month or $49.99 a year, it's not exactly cheap … but potentially invaluable for anxious travelers who want to stay informed. And if you're a frequent travelers, we think you'll find this subscription is well worth it.
Read more: Why the Flighty Pro App is a Must-Have Travel Tool
Know Your Rights: Cancel & Get a Refund
Here in the U.S., travelers have shockingly few rights. Really, there's just this one: If your airline cancels your flight, you can cancel your reservation and get a full refund – not just a voucher or credit that expires in a year, but your money back. And that includes when weather is the cause of the disruption. Long delays may also be eligible for a refund if you decide to cancel, but that's largely left up to the airline.
This is one of the few protections for flyers enshrined in U.S. law. Here's a snippet from Department of Transportation regulations:
If your flight is canceled and you choose to cancel your trip as a result, you are entitled to a refund for the unused transportation – even for non-refundable tickets. You are also entitled to a refund for any bag fee that you paid, and any extras you may have purchased, such as a seat assignment.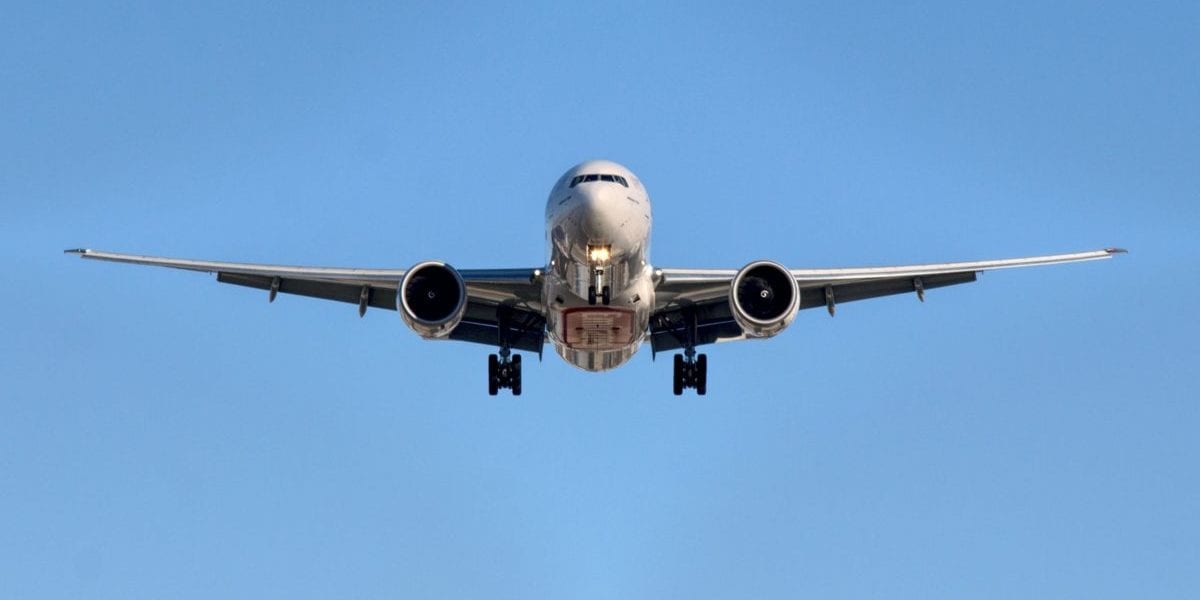 After canceling your flight, airlines may simply try to rebook you on the next available flight … whether that's hours or several days away. This law means you've got the option to cancel the reservation altogether and get your money back.
Of course, that means you'd have to scrap your entire trip and try again another time. At the very least, if you decide to call it quits on your trip, make sure to request a a full refund – don't just settle for a travel voucher.
… But Don't Expect Additional Compensation
We know it stinks to be stuck at the airport when you should be flying to see friends or family. But don't expect to get much, if anything, for your trouble from the airline.
No matter if the weather's at fault or it's all on the airline, there's no legal requirement for airlines to compensate travelers during delays and cancellations – or even to feed customers or put them up in a hotel when they get stranded overnight. Especially when bad weather is the culprit, airlines typically wash their hands of the situation and say there's nothing they can do.
Instead of trying to get a payout, focus on getting where you need to go.
Exhaust Your Options to Reach Your Airline
When things go wrong, don't just stand in a long line to speak with a gate agent or employees at check-in. It's time to throw everything at the wall and see what sticks. Airlines are staffed by thousands of people who could help you – and not just those at the airport.
Give these options a shot:
Read up on other ways to reach Delta amid hours-long call wait times!
Reaching an employee to help you can be the most stressful part of the situation when things go wrong. Getting as many irons in the fire as you can is crucial. You never know which method will pay off first.
Lean on Your Travel Credit Card for Coverage
Your airline might be unwilling to help out when weather is at fault for disruptions. But that's where using a good travel credit card to book your flights can come in handy.
Some top travel credit cards like the Chase Sapphire Preferred® Card, the Chase Sapphire Reserve®, and the Capital One Venture X Rewards Credit Card come with built-in travel insurance protections that can help you recoup some of your additional costs when things go wrong. And even delays or trip cancellations caused by severe weather – like a snow storm – are eligible.
Let's say you booked your flight with your Chase Sapphire Preferred® Card, but the airline pushes back your flight home by a day due to weather. Your airline won't do much, if anything, but the Preferred Card's trip delay coverage will cover up to $500 in reimbursement per paid ticket for expenses like airfare, hotels, or meals in the event of a delay of 12 hours or longer (or overnight).

Many other top travel credit cards offer identical coverage, if not better. You'll have to go through the claims process after the fact, but it can help cover most (if not all) of the surprise costs when bad weather delays your flights.
Read more on the best credit cards for travel insurance!
You've Got to Be Kind
This is hard, we know. But when things go wrong in air travel, we have a mantra:
"It's not the check-in agent's fault. It's not your gate agent's fault. It's not your flight attendant's fault. And it's not the customer support agent on the phone's fault, either."
As frustrating as delays and cancellations can be, don't take it out on front-line employees. In many cases, they're under just as much stress as you are trying to help hundreds of fellow travelers – not to mention, working long hours trying to keep the airline moving.
Kindness is a superpower in these situations. These employees often have enormous power to help you out … and they're far more likely to do so when you're genuinely nice.
Bottom Line
Bad weather happens. It stinks, but it's inevitable – and that means delays and cancellations are inevitable, too.
Whether you're stuck somewhere now or worried about your next trip, follow these tips to stay ahead of the curve and get where you need to go.

Lead photo courtesy of Chris Lundberg via Flickr