When you're shopping online, you should be earning something a little extra by going through a shopping portal, whether it's points or cashback. And Rakuten (formerly Ebates) is one of our favorite portals, as it offers frequent bonuses to get 10%, 15%, or more cashback through certain retailers.
Earlier this year, the shopping portal began allowing new account holders to earn American Express Membership Rewards points rather than cash payouts, but existing accounts missed out. The Points Guy reports that has changed: All Rakuten accounts can now earn Amex points for their purchases.

To start earning Amex points for your purchases, navigate to your Rakuten account and account settings. You'll need an American Express card that earns Membership Rewards points. Cards like the Platinum Card from American Express or American Express Gold Card will do. Co-branded Delta cards and other hotel cards won't.
Linking your Amex account with Rakuten should be a breeze. And you can start racking up more Amex points for your online shopping in no time. When you once earned $5 in cashback, you could now earn 500 Membership Rewards points. A 10% cashback bonus = 10x points per dollar.
And while that might not seem huge, it could add up fast.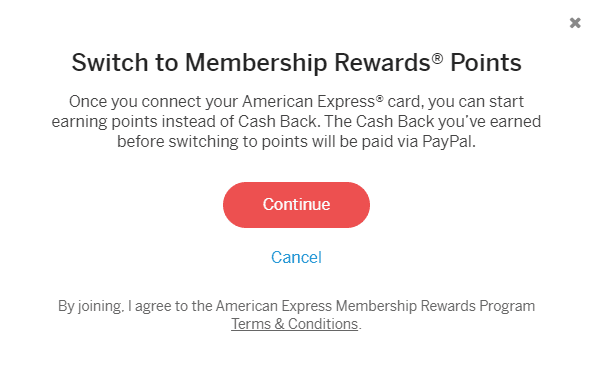 Unfortunately, you won't be able to convert any prior purchases to earn Amex points – those will pay out in cash. But any purchases made after linking your Amex account should start accumulating points.
And just beware that even after linking your American Express account to earn points, Rakuten will still display cashback rates for stores.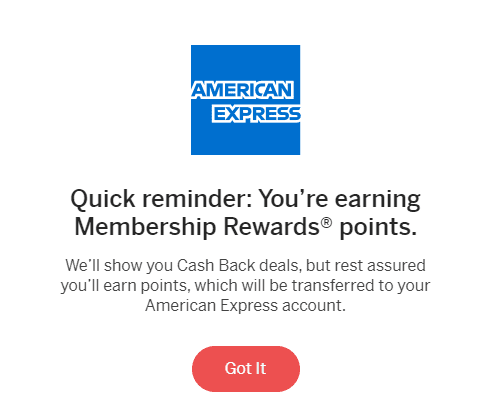 Our Analysis
American Express points can be insanely valuable, depending on your travel plans. You can send these points to a bevy of airline and hotel transfer partners – and sometimes get a huge bonus when doing so.
The possibilities with a big stash of Amex points are endless. You could fly the family to Hawaii, score your own Delta One suite across the Ocean, and much more. Read our guide on the best ways to use American Express points.
But one of the biggest knocks against American Express' is that it doesn't have its own shopping portal. By piggybacking on Rakuten and opening this option to all account holders, Amex has essentially solved that problem.
Be sure to sign up for Rakuten if you haven't already. As a bonus, you'll receive an extra $10 reward after your first purchase of $25 or more through Rakuten by signing up through our link. Full disclosure: We also get a bonus, so we appreciate it if you use our link!
Bottom Line
Only you can decide whether you'd rather earn cashback or start piling up Amex points through Rakuten. You can't go wrong either way, but we love that Rakuten has made it an option for all account holders.