Americans might look past Brazil for someplace more "exotic," or just shorter flights. It's time to give this country a second chance.
Brazil has so much to offer, from beautiful weather, pristine beaches, delicious food, phenomenal drinks, and a warm, welcoming culture. The word "vibrant" captures the Brazilian way of life perfectly. You see it in samba dancing, energetic get-togethers, and the electricity surrounding soccer and volleyball.
With the Brazilian government waiving costly visa requirements for American tourists, entering Brazil is now free. Add in dropping airfare to the country – we've seen flights under $400 round-trip through Thrifty Traveler Premium and a strong exchange rate that helps your U.S. dollars stretch farther, it's time to head south for Brazil.
Getting To (And Around) Brazil
Most flights into Brazil will start you into either Rio de Janeiro (GIG) or Sao Paulo (GRU). And as you'll see, they're great places to start.
Uber is available throughout much of Brazil, and you'll find it's a great way to get around. Even long trips may cost you just a few dollars, and the convenience of avoiding a language barrier with a taxi driver is a bonus.
Traveling between cities within Brazil? You're in luck, as domestic flights are often very cheap. GOL and LATAM are the primary carriers in Brazil, but a network of low-cost airlines running within the country helps keep costs down. You can often jump from Rio to Sao Paulo for as low as $30!
Thrifty Tip: With Delta's big stake in LATAM, you may soon be able to use Delta SkyMiles to fly to, from, and around Brazil.
Head for Rio
When you think of Brazil, you're likely picturing Rio de Janeiro.
Of course, this city's matchless beauty makes it stick out like no other. It's a great introduction to Brazil, with its beaches, electric nightlife, great cuisine, and no shortage of stunning vistas.
No visit is complete without a stop at the iconic statue on top of the hill –  Christ the Redemer. And it truly is a must-see. A ride to the top will only cost around $25. Go early to avoid the crowds and try to pick a sunny day if possible to capture the best photos possible. Snap plenty of photos and enjoy the view. It's worth the cost and time.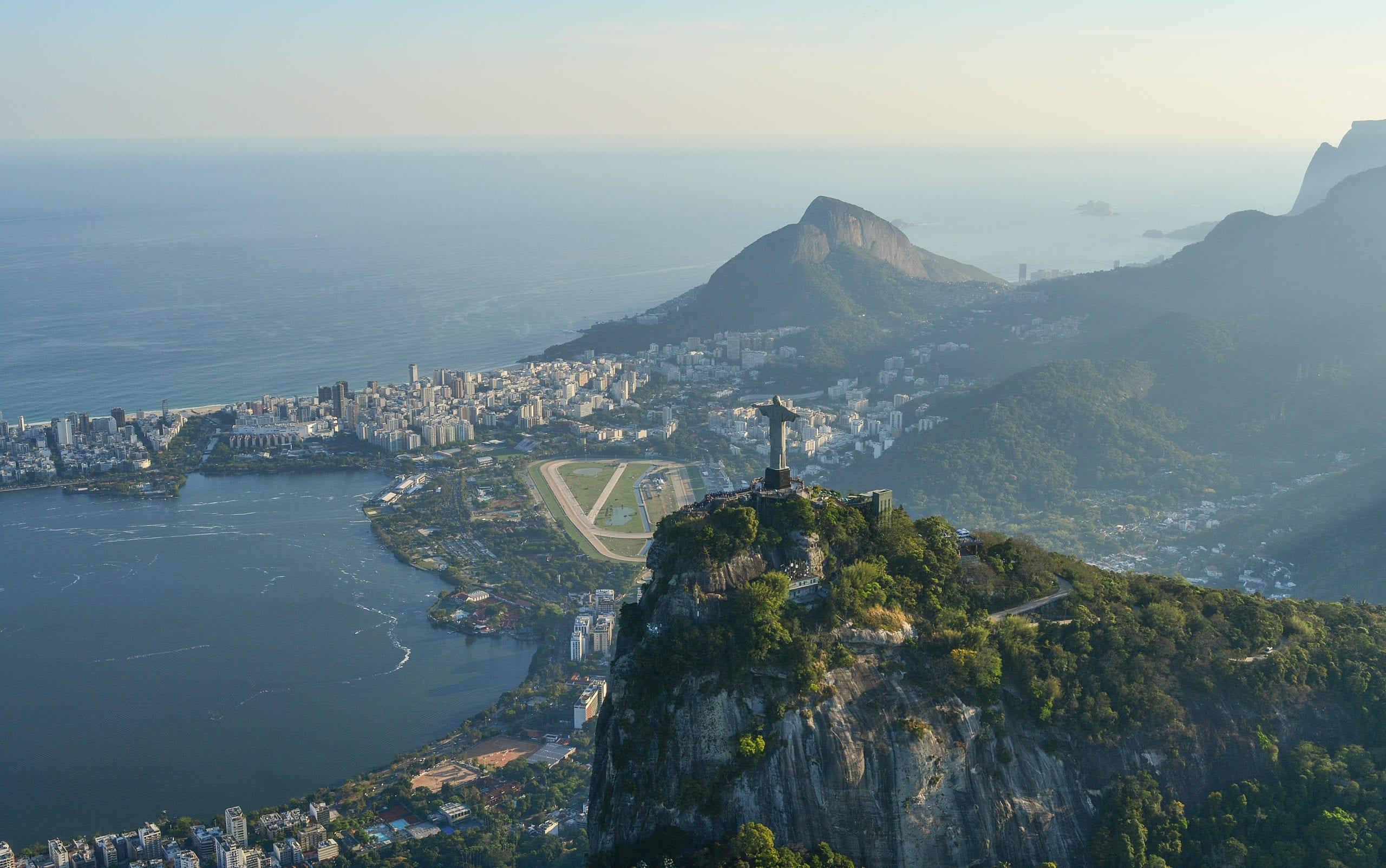 Another option to achieve some of the best views of Rio are venturing to the top of Sugarloaf Mountain. The unforgettable cable car ride and astonishing views from the top are well worth your time. And it will only run you about $30.
If you're thinking beaches in Brazil, you're probably thinking Copacabana Beach. It's the go-to spot for sunbathers in Rio,  and it's touristy for a reason. It's amazing, with a lovely backdrop of the beautiful ocean and soft white sand, complete with plenty of shops and vendors. Quench your thirst with a Caipirinha, Brazil's signature cocktail made from its signature liquor. They are tasty but, be warned: They're strong, too.
Not into the crowded beach vibe? Just a bit south of Copacabana is Ipanema Beach. It's typically less touristy and less crowded overall. But more than that. it feels a little more glamorous and clean than Copacabana.
With countless options to dine (and most of them very good) it's hard to pinpoint where to start. Just do your best to make it up to Aprazível for tasty food (especially the seafood), impeccable service, and views that will last a lifetime. Pencil this into your schedule.
Thrifty Tip: If you're looking for a party like none other, plan your trip during Carnival. Just a week long in the middle of Brazilian summer, it's held from Feb. 21-29, 2020. It's one of the biggest events in the world, so be sure you book your hotel rooms far in advance.
The Secrets of Sao Paulo
The world's 12 biggest city can seem overwhelming at first. It's a massive urban hub, and there's no getting around that. But there are gems hidden around this gargantuan city – you just need to put in some effort to dig them out.
Where to begin? Start your day by heading to Parque Ibirapuera. This massive park in the middle of the city offers tons to do, like beautiful landscaping, ponds, trees, running paths, and bike paths. It feels like a breath of fresh air in the middle of a busy city. Enjoy the views and wander over to the nearby Museum of Contemporary Art to exercise your brain after a long walk.
Once you've worked up an appetite, make your way to the Municipal Market of Sao Paulo, downtown. With endless options of food, you can stay busy (and full) here for a while. It's all affordable, from the tasty tropical fruits to fresh cuts of meat and fish. You'll discover your dollar will go a long way as you probably won't spend more than a few bucks for a full belly.
As sunset draws in, make your way to Skye Bar. Here you'll find some gorgeous views of the skyline. Grab a drink (or two) on the patio and practice your Portuguese as you enjoy the backdrop.
To cap off your night, head over to Vila Madalena, which might just be the hippest area in all of Sao Paulo, with tons of shops and restaurants to keep you busy. Swing into Martín Fierro for some delicious Argentine beef and wash it down with a beer. After your meal, continues to explore Vila Madalena. It's easy to bar hop here and most locals are especially friendly to assist you however you need it.
Thrifty Tip: Make your way over to Morumbi Staridum if you're lucky enough to be in Sao Paulo during a soccer game or concert. No matter the event, it is electrifying.
Head South for Fabulous Florianopolis
You might be seeing this city's name for the first time. But don't let that fool you: You need to visit Florianopolis.
Called Floripa by locals, this city has the best of all of Brazil in a much smaller, more approachable package. This oceanside city is just as vibrant, with some of the best beaches in Brazil – if not the world. It packs just as much punch as Sao Paulo or Rio at a fraction of the size. You'll love Floripa's quaint, surfer vibe.
Your hardest decision in Floripa might be which of the 60-plus beaches to visit. Luckily, you can't go wrong. You'll find beautiful white sand at all of them, plus your choice of a huge surf or calm waters. There's no better day in Floripa than spending your day lounging at a stunning beach, grabbing a meat-heavy dinner at one of the hundreds of restaurants, and samba dancing the night away – or at least pretending to.
Thrifty Tip: Stay at an Airbnb if possible. You'll be shocked at just how cheap they are in this city.
Start your day by heading to Joaquina Beach. This is a perfect spot for the beginner surfer. You can rent a board for just a few dollars and practice your skills. A chair rental with an umbrella and a bucket of beers will only run you about $10 USD. There is a lively energy at this beach with a younger crowd. Joaquina is certainly a fun place to start!
Time to beach hop? Check out Praia Mole. This is a gorgeous beach with hills slowly drifting down into the beach. There are decent size waves for surfers along with good hiking trails for those looking for adventure on their feet.
At sunset, head up to Marina da Lagoa. The windy road up leads to an amazing view of the city. It's perfect to get here at dusk and take in panoramic views of the city below. Snap plenty of photos.
Restaurants in Floripa follow the trend set across Brazil, with a beef-heavy menu. Black Swan is a great place to start. Choose one of the many appetizers and grab a steak for dinner. Tag this on with some quality red wine or a couple of beers and you're likely only out $10 or $15!
After you've finished dinner, most restaurants transform into a lively dance floor. Don't know how to do the samba? Don't worry. The locals are friendly and will take the lead. Practice your Portuguese and cap off your night with one more Caipirinha. Saude!
Beyond the Brazilian Hotspots
Chasing waterfalls? Then Iguazu Falls is already on your list.
The world's largest waterfall is located on the border of Argentina. Just a two-hour flight from either Rio or Sao Paulo, you can fly into either Foz de Iguaçu (IGU) on the Brazilian side or Cataratas del Iguazú (IGR) on the Argentinian side.
There are no words.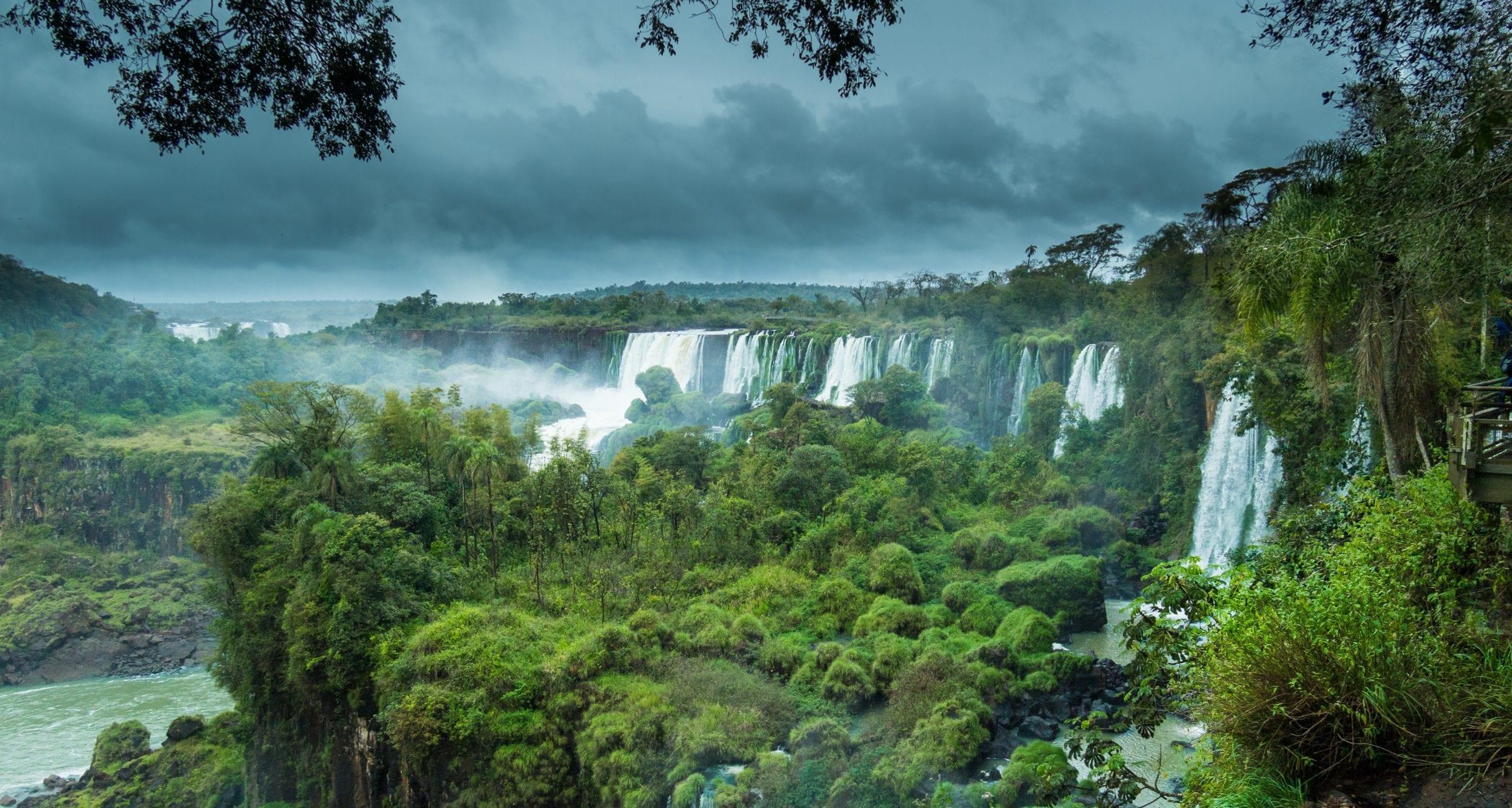 Salvador is worth considering if you're seeking an authentic cultural experience. This vibrant city is a memorable stop, loaded with tons of street food, colorful colonial architecture, live music, and dancing.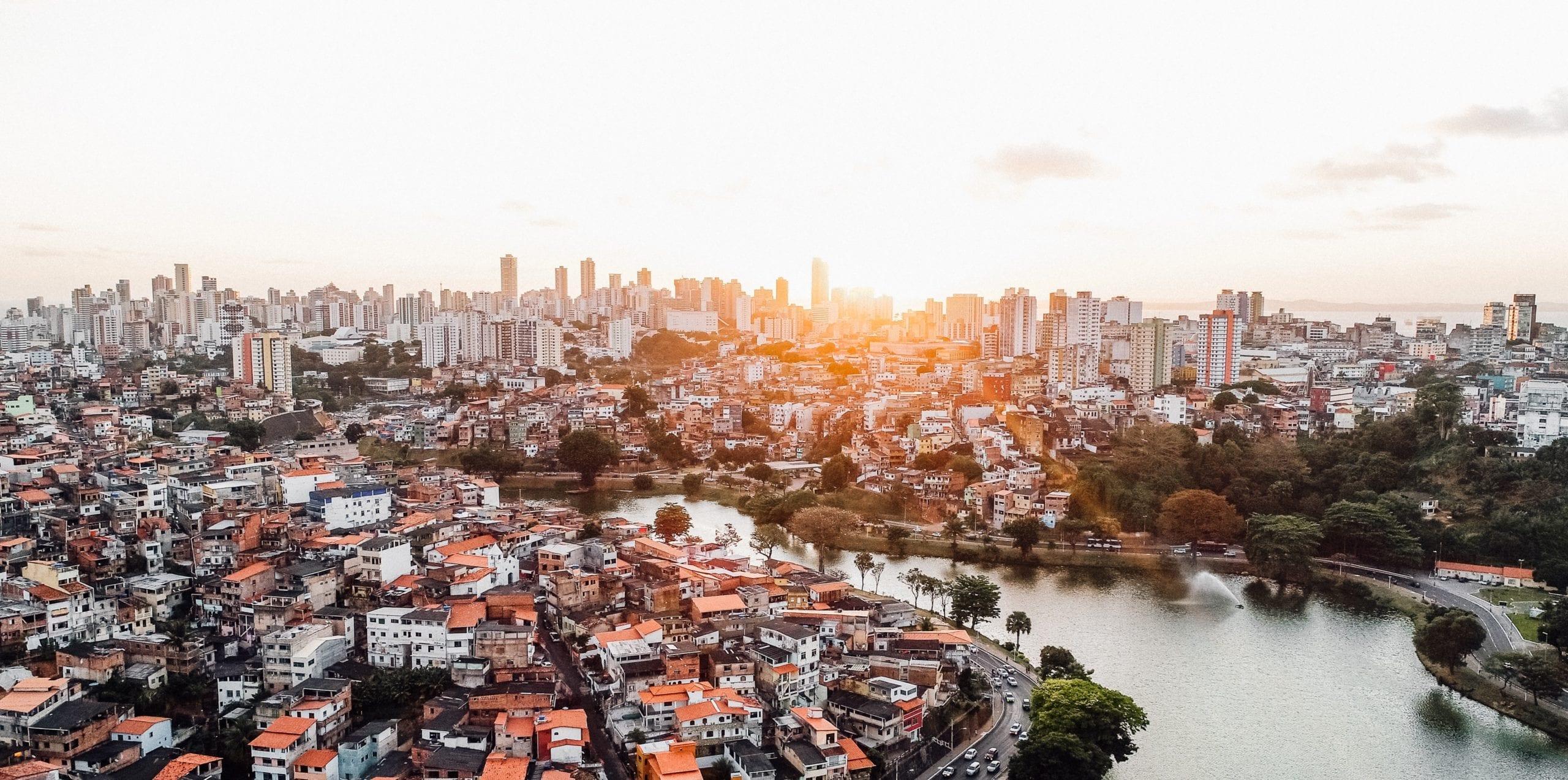 Bottom Line
Brazil is calling you. If it's not already on your bucket list, it should be. There is so much to see and explore spread across this country – this is only a taste. With a great exchange rate, visa-free travel, and cheap flights, the time is now.
Want the best flight deals and travel tips delivered to your inbox?
Sign up for Thrifty Traveler, and like us on Facebook or follow us on Twitter & Instagram

Editorial Note: Any opinions, analyses, reviews, or recommendations expressed in this article are those of the author's alone, and have not been reviewed, approved, or otherwise endorsed by any card issuer.