It's undeniable: Americans love to hate Spirit Airlines. The airline is practically infamous for its bare bones service, tiny seats, and plenty of extra fees in exchange for cheap base fares. But even if you swear you'll never set foot on a Spirit plane, the airline's mere existence is a win for flyers across the board.
Why? Competition between airlines means lower fares, and few airlines have more power to drive fares lower than Spirit – even on the likes of American, Delta, or United. As Southwest Airlines expanded across the nation to become one of the largest domestic U.S. carriers over the last several decades, the so-called "Southwest effect" drastically brought down fares where Southwest decided to fly. Spirit Airlines has taken that to another level.
But now that dynamic is in doubt as JetBlue plans to acquire Spirit, eventually pulling the signature yellow Spirit planes out of the sky and folding them into its own fleet. While that might be a win for flyers who would much rather have JetBlue's generous legroom and gate-to-gate Wi-Fi, Spirit's disappearance could be a major loss for cheap fares.


Where Does Spirit Airlines Fly?
Currently, Spirit flies to and from over 80 destinations within the U.S., Mexico, Central America, the Caribbean, and South America. They've grown that footprint throughout the pandemic, and they continue to add new routes.

Spirit's headquarters and main hub is in Fort Lauderdale (FLL) but it has several focus cities around the nation with plenty of nonstop and connecting flight options. A few routes have limited schedules, but, unlike its ultra-low-cost competitor Frontier Airlines, Spirit flies most of its routes on a daily basis.
Looking up the Wikipedia page for your airport is often the quickest way to find which airlines fly where nonstop. For Thrifty Traveler's home airport in Minneapolis-St. Paul (MSP), you'll see that Spirit flies nonstop either year-round or seasonally to 14 destinations, including four in Florida. Some of these flights may currently be on hold as flight networks have shifted around due to the pandemic.

Meanwhile, JetBlue only flies nonstop to Boston (BOS) and New York (JFK). If JetBlue's acquisition eventually gets approved, travelers from the Twin Cities who would never fly Spirit Airlines – but wouldn't mind taking a JetBlue flight – may have some new nonstop options. Of course, there's no guarantee that the combined JetBlue-Spirit will operate all these routes.

Spirit Airlines Makes Travel Affordable for More People
There's no question that flying Spirit Airlines is a whole different animal than flying one of the legacy U.S. airlines like American, Delta, or United.
But the fact of the matter is that even with the extra fees, Spirit Airlines' low costs make flying more affordable, opening the world of travel to a wider range of Americans. Sure, the viral scenes at airports and onboard planes grab headlines and generate endless jokes and memes. But the vast majority of Spirit Airlines' passengers are just like you and I: we're just looking for a cheap flight. So if it allows more people to see the world, I'm all for Spirit and other airlines like it.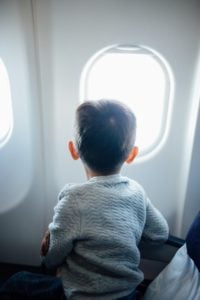 But Spirit's impact goes far beyond the price of just Spirit flights …
Examples of Spirit Airlines Reducing Airfare
Want proof that Spirit Airlines helps you fly cheaper even if you'll never fly the airline itself? Time and time again again, we've seen this same trend play out.
First, Spirit launches new service on a route.
Then, fares drop … on all airlines flying between those two cities, whether it's a nonstop or with connections.
Here are a few examples of what we'll just call "The Spirit Effect."
Memphis (MEM) to Las Vegas (LAS)
Earlier this year, Spirit launched new service between Memphis and Las Vegas. It's competing directly with Allegiant – another ultra-low-cost carrier – but no other airline flies nonstop between the two cities. Delta typically charged $400+ for roundtrip flights with a connection on this route. But with Spirit in the mix, those prices dropped drastically.
In order to entice flyers to keep flying Delta rather than taking a deal on Spirit, Delta dropped fares to be more in line with the $100 roundtrip fares on Spirit. If you adjust the filters on Google Flights to include a carry-on bag, Delta's $218 roundtrip fares are quite competitive – but only through February.


Coincidentally, Spirit's schedule only currently runs through early March … so without Spirit going head to head, American, Delta, and United are all all charging close to $500 to fly next spring – even in the slower shoulder season month of May.

Minneapolis-St. Paul (MSP) to Orlando (MCO)
The same can be said for flights between Minneapolis and Orlando.
Delta was competing with hometown airline Sun Country for many years. But those fares for nonstop flights on Delta really dropped once Spirit started flying the route in 2013. Thanks to the competition from Spirit, you can regularly find nonstop Delta flights for under $200 roundtrip.


Read more on how to find cheap flights to Disney World!

Caribbean & Central America
Looking to fly to Central America or a Caribbean island? Spirit's increasing presence on flights down south has kept fares low.
Take, for instance, St. Maarten (SXM), an island where Spirit flies, and St. Kitts (SXB) – an island where Spirit doesn't fly.
Flights between New York City and St. Maarten can be found in the mid-$300 range roundtrip flying American or Delta.


Meanwhile, the cheapest flights to St. Kitts are around $200 more.


Colombia, Ecuador, & Peru
South America could be the best example of where Spirit brings fares down drastically – regardless of which airline you fly. Spirit flies to six Colombian airports, and one each in Ecuador and Peru.
This is a big reason why these countries are some of the cheapest places to fly around the world, while other destinations in South America, like Argentina, Brazil, and Chile – where Spirit doesn't fly – rarely get the kind of deals we see to the likes of Colombia and Peru.
Thrifty Traveler Premium members received this sweet deal in June with roundtrip flights to Colombia starting from $231 roundtrip departing from several airports across the U.S.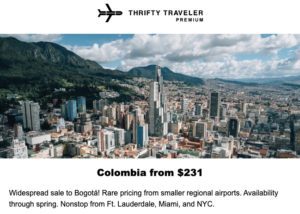 These deals were flying major U.S. airlines like American, Delta, JetBlue, and United. But a big reason the prices were so low … Spirit Airlines competes heavily on flights to Colombia. This is a big win for travelers looking to fly to south – even if you prefer to fly a more reputable airline.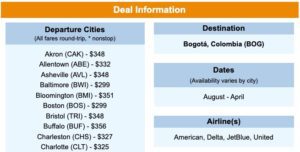 Bottom Line
Just because you've sworn on your mother's life you'll never fly Spirit Airlines doesn't mean you shouldn't love the no-frills carrier.
By competing heavily on some of the most popular routes in the Americas, Spirit Airlines is one of the biggest factors driving cheap flight deals – no matter which airline you're flying.