Let's be honest: From park tickets to food to lodging and more, a trip to Walt Disney World can be expensive. But getting to Florida doesn't have to be.
Whether you're heading straight for Disney or branching out into surrounding resorts and theme parks, starting it all off by booking cheap flights to Disney World is the key to experiencing one of the most magical places on earth for less. Those flights can seem expensive at first glance – especially if you need to get the whole family down to Orlando and back. But if you use a few key methods, you can find the cheapest flights to Walt Disney World, then put those savings toward making your park experience that much better.
Here's what you need to know to fly down to Disney World for less.

The Basics of Booking Flights to Walt Disney World
It all starts with a flight to Orlando (MCO).
Orlando is the home of Disney World,  making it one of the most popular travel destinations in the country. In Orlando, you can find Walt Disney World Resort, Universal Orlando Resort, SeaWorld, and LEGOLAND Florida Theme Park. The Orlando area is home to attractions for kids like Universal's Wizarding World of Harry Potter, but is also an underrated city for adults to visit all year-round, too. There's a little something for everyone in the Orlando area, which makes it a popular place.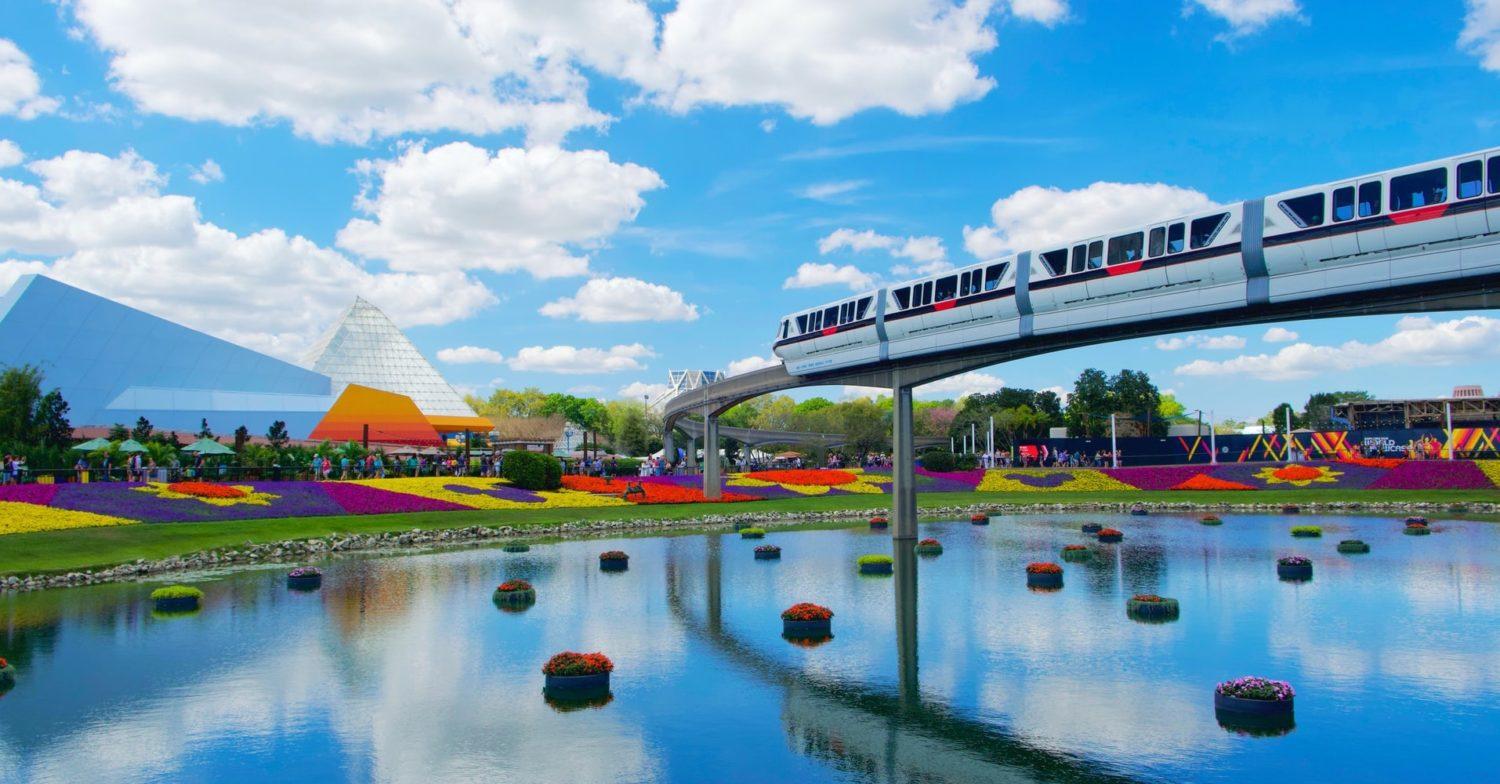 The Florida airport for finding cheap flights to Walt Disney World is Orlando International Airport (MCO). It's about 20 miles from the park, but there are hundreds of ways to get to the park from the airport as Disney World is by far Orlando's largest attraction.
With all the options and demand to get down to Orlando, there's no shortage of airlines that can take you there – and all that competition is a good thing for finding cheap flights. Here's a brief list of airlines with service to Orlando:
Alaska
American
Avelo
Delta
Frontier
Hawaiian
JetBlue
Silver Airways
Southwest
Spirit
Sun Country
United
So, how do you know which airline to fly, when to look for cheap flights to Disney World, or how to book cheap flights to Orlando? In many cases, we can take care of that for you. Thrifty Traveler Premium subscribers get Orlando deals sent straight to their inbox all the time.
Here are some of the tools we use to find cheap flights to Walt Disney World every day.
Follow the Flight First Rule
When booking flights to Disney World, you need to follow our hard and fast rule: Book your flights first. 
We know it may feel strange at first. You're used to checking your schedule, requesting time off, booking those park tickets, and maybe even locking down a hotel room before turning to book your flights to Disney World. But that's a mistake: It's a recipe for overpaying for flights. 
Instead, start by searching for flights and let the price guide you to the cheapest possible dates to fly down to Orlando and back. Even if you shift by just a day or two from your preferred dates, you could save $50, $100, $200 or more on flights. Add that up over several tickets for the family, and the savings could be massive.
Read more: The Flight First Rule, the #1 Way to Save on Airfare
Let's look at some flights from New York to Disney World as an example.
We sent this fare out to Thrifty Traveler Premium members a few months ago as part of a deal that included dozens of cities. At less than $100 a ticket, it doesn't get much cheaper than that.
But if you had instead decided to depart just one day earlier or later, that fare could jump as much as $300 per person! Change your dates by a month, and the flights could get even more expensive. And when you're traveling with family members and kids, those costs can add up.
That underscores the value of starting your trip planning by searching for flights first. It can guide you to some serious savings on flights – even for a trip during the popular peak winter season.
Let's say you're heading down with a family of four. Your full flight itinerary for four could be less than $400 if you book on the cheapest days to fly. Do it wrong, and you could be looking at closer to $400 per person. You almost can't afford not to think about travel this way.
Use Google Flights
You know when to start searching for cheap flights to Disney World: First, before you do anything else. But where should you start your hunt for bargain airfare?
You should turn to the most powerful and user-friendly search engine out there: Google Flights.
Google Flights is the single best way to find cheap flights to Disney – or anywhere, really. Its arsenal of features will put you in the driver's seat when finding a cheaper ticket to book your Disney trip. We have a full and comprehensive guide to using Google Flights like a pro, which I suggest you review as you start your planning, but we'll show you what it looks like for Orlando (MCO) flights in particular in this section, too.
Let's use flights from Chicago to Disney World as an example. Just head to google.com/flights to get started – here's what you'll see.
From there, input your departure city (we're using Chicago in this example), how many travelers will be with you, which class you'd like to fly, and then you can input Walt Disney World Resort as your destination, which will simply search for flights to Orlando.
Press search to begin. Once your search is complete, you are given a whole bunch of information and a ton of good ways to narrow your results down to the flights you want. For instance, if you don't want to fly a particular airline, you can filter them out. If you know you'll need to check a bag, you can add those to your fare. Need to fly nonstop? There's a filter for that, too.
I like to filter out some airlines. I know I'll want a carry-on bag, and I know that I want to take a nonstop flight to Orlando, so I ticked those boxes and searched again. But the next, and most important, step is using the calendar tool. It's not hard to see why this is so powerful.
When you click on either the departure or return date, the full calendar opens up. This is Google Flights' best feature by far. In the calendar, which allows you to quickly scroll through two months at a time, you can see the lowest fares for your selected filters in green, which will lead you right to the cheapest dates and flights. Once you click those, you can return to the list of flights and pick an itinerary that works for you.
That's not a bad deal! But say you're looking for something different, or even cheaper. Or maybe you don't have the flexibility and have to travel on specific dates. That's where you can use Google Flights Price Alerts and you can get an email sent straight to your inbox as soon as prices rise or fall.
Once you're on the Google Flights homepage, select your origin and destination airports and travel dates. Select round-trip or one-way tickets, the number of travelers, and which class you want to fly (economy, business, etc.). Whatever flight you'd like alerts for, that's what you need to enter.
Hit search, and you'll see some flight options. Below, you'll see the blue price alert button checked next to the days I'm set to track: this is where you can track the prices of a specific flight. Clicking this toggle on will turn on price tracking. You must have a Gmail account to receive Google Flights price alerts. 
And that's it. Once you sign up and track prices, you'll receive a Google Flights notification via email if your tracked flight significantly drops or increases in price. Then all you have to do its book!
Use Thrifty Traveler Premium
If tracking your own flight prices sounds time-consuming or burdensome, let us do the work for you! We send the very best flight deals to Disney World to our Thrifty Traveler Premium subscribers nearly every month.
Thrifty Traveler Premium is simple: We search for flight deals from more than 200+ North American airports every single day to destinations all over the world, in the U.S. and abroad. When we find a great value on good flights, we send it straight to your email inbox so you can book the deal directly with the airline. It's as simple as that.
Here are a few examples of recent deals we've found to Orlando:
Earlier this year, Premium subscribers woke up to find this fantastic flight deal to Disney World, which included tons of availability during winter and spring break.
This is a screenshot of just a few of the cities included in this deal, which featured sub-$200 flights to Walt Disney World through September 2022. As soon as you received this email, all you had to do was click the "Search with Google Flights" link, input your own departure city, find your fares, and book!
Hopefully you found a fare that looked something like this:
Cheap flights to Walt Disney World are not impossible to find, but if you're too busy to spend your time tracking flight prices, let us take the reins for you. As soon as we find the best price, we'll send it straight to your inbox.
Consider joining Thrifty Traveler Premium if you want to get the cheapest flights to Disney this year.
Use Points and Miles Instead
Cheap flights is our love language at Thrifty Traveler, but free flights (or nearly free flights) really tickle our fancy, too.
One of our favorite ways to book cheap flights to Disney World is by using your hard-earned points and miles. And the absolute best mileage program we've found for Orlando flights are Delta SkyMiles. Take a look at this.
We sent this fantastic Delta SkyMiles flash sale with discounted flights to Orlando to Premium members last year – yes, that's right: Thrifty Traveler Premium members get award alerts on top of deeply discounted domestic and international cash fares. For less than 10,000 Delta SkyMiles roundtrip, you could fly down to Walt Disney World and take those savings with you to the park!
All of these Delta hubs have nonstop flights to Orlando (MCO) and when Delta secretly slashed award rates, our Thrifty Traveler Premium subscribers were the first ones to know about them.
Just take a look at this 9,000 SkyMiles roundtrip fare to Orlando from Minneapolis-St. Paul (MSP). At that rate, you could take your family of four to Disney World 36,000 SkyMiles total! Take those hundreds and hundreds of dollars in savings and spring for the fast pass while you're in the park!
Bottom Line
Booking cheap flights to Disney World isn't hard if you use all of the resources at your disposal.
Thrifty Traveler Premium members always get the cheapest flights to Walt Disney World whenever we find them, but you should also use tools like Google Flights, and adhere to the Flight First Rule in order to find your way to the most magical place on earth!