We didn't have this on our pandemic travel bingo cards: For the first time since 2016, a U.S. airline will fly nonstop to Dubai (DXB) next year.
It's United Airlines, which on Thursday unveiled its new flight connecting Newark (EWR) to Dubai beginning March 25, 2023. The airline is set to fly to the Middle Eastern mega-hub daily on a Boeing 777-200ER – equipped with its latest and greatest United Polaris business class seats up front but a tight squeeze for flyers in economy thanks to United's 3-4-3 configuration, which leaves little shoulder room for the 13-plus-hour flights. Ishrion Aviation scooped the details of this new flight to the United Arab Emirates.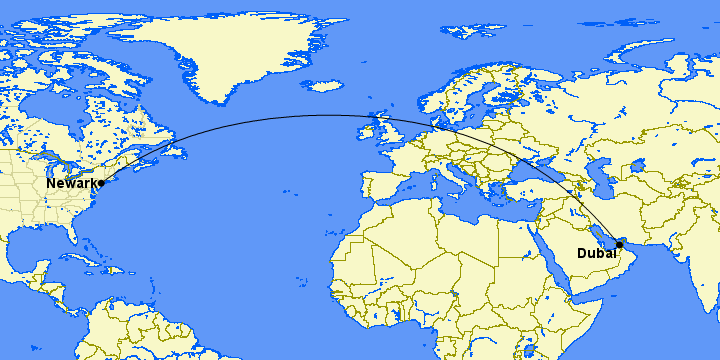 It's part of a broader partnership between United and Emirates. Formally announced Wednesday afternoon after weeks of hints, it will open the door for travelers with elite status on either airline to benefit, reciprocal lounge accessm as well as redeem United MileagePlus miles for some (but not all) Emirates flights – or use Emirates Skywards to fly United, perhaps.
That new relationship is just the latest sign that once-frosty relationships between major U.S. and Middle Eastern carriers are thawing as airlines emerge from the pandemic. Earlier this year, American Airlines drew closer to Qatar Airways and launched its own nonstop flight from New York City (JFK) into its Doha (DOH) hub.
For United and Emirates, this new route and partnership is an obvious win-win-win:
Emirates doesn't currently fly from Newark to Dubai
United passengers will soon be able to fly to Dubai, then easily connect onward throughout the Middle East or Asia with Emirates thanks to anticipated codesharing arrangements between the airlines
On the U.S. side, Emirates could benefit by more easily loading up its mammoth Airbus A380s with passengers flying United into hubs like Houston-Intercontinental (IAH), San Francisco (SFO), Chicago-O'Hare (ORD), and others.
Flights are scheduled to leave Newark every evening at 10:15 p.m., landing in Dubai at 7:40 p.m. the following day. Heading back to the states, daily flights depart bright and early at 2:15 a.m., landing in Newark at 9:05 a.m. Those flights are already available for sale, though don't expect any huge bargains just yet …


For the 13-hour trek across the Atlantic Ocean, a lie-flat business class seat could be in order. United Polaris business class is a solid option with 1-2-1 seats, guaranteeing everyone up front direct access to the aisle. But from the service to the food, it's a far cry from flying business class on the Emirates' A380s that typically fly to Dubai, where you've got access to an onboard bar in the sky – and even showers if you splurge for Emirates first class.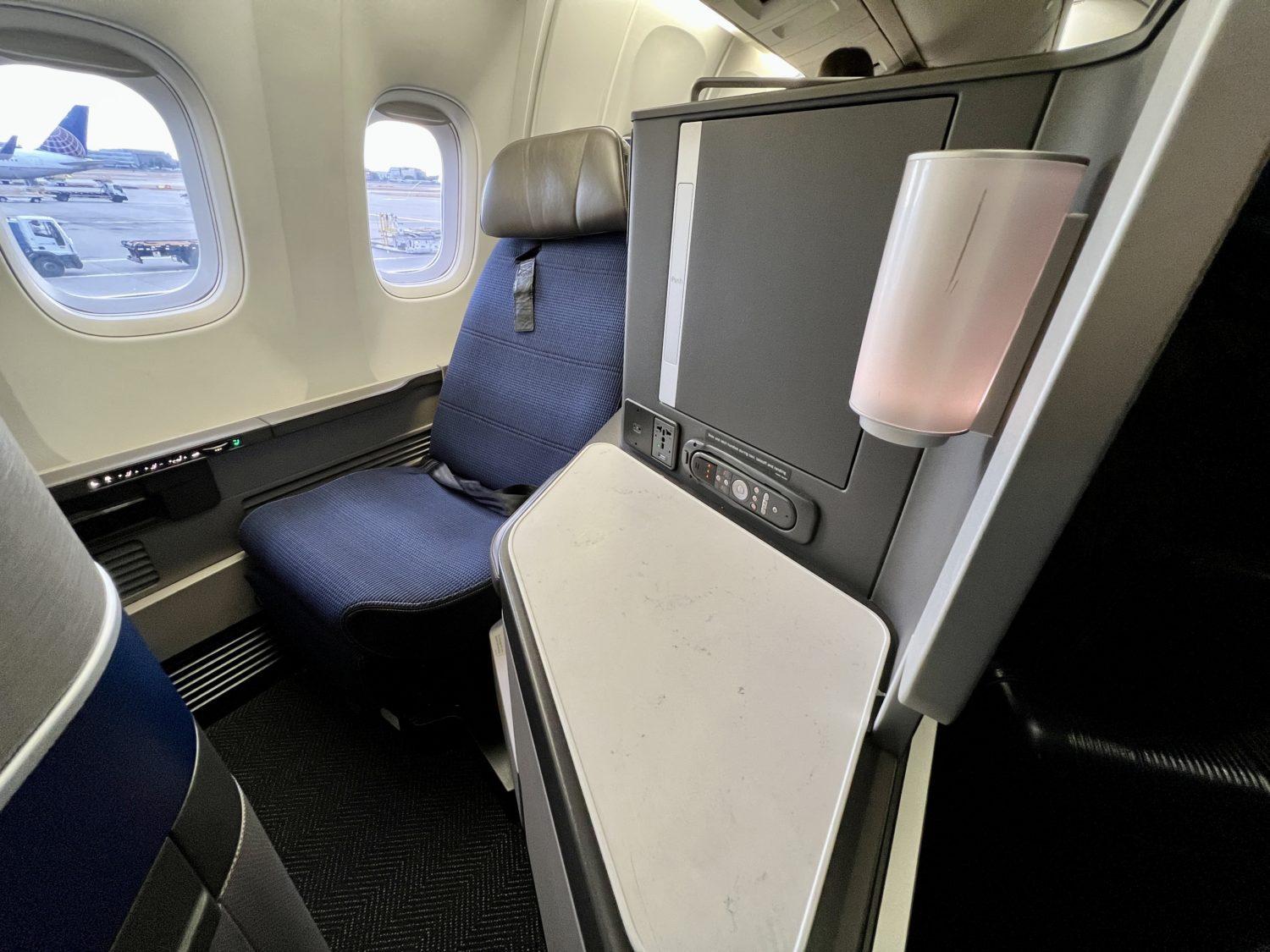 Read our full review of flying United Polaris business class from Chicago to London-Heathrow (LHR) earlier this year!
Bottom Line
For the first time in seven years, a U.S. airline will fly nonstop to Dubai when United resumes service in March 2023.
United's daily flight from Newark to Dubai is set to begin March 27, 2023. But it won't just connect Newark with Dubai – combined with United's brewing partnership with Emirates, it opens up a world of possibilities for United flyers to quickly connect onward throughout the Middle East, Asia, and beyond.