Scared of getting bumped from an oversold flight? You might want to avoid flying Frontier Airlines.
That's the unavoidable takeaway from the latest data from the federal Bureau of Transportation Statistics showing a staggering increase in the airline's overselling of flights – and bumping passengers – in 2022. Thrifty Traveler's analysis of the data shows that Frontier involuntarily denied boarding to its passengers 12 times more often than other U.S. airlines, on average, in the first three months of 2022.
Frontier bumped 1 in every 2,000 passengers in that span, according to the latest Air Travel Consumer Report. While that may not sound awful at first blush, it's the worst rate we could find in recorded history … by far. And although Frontier regularly tops the list of airlines bumping passengers off flights, it's clearly gotten worse.
Case in point: Frontier bumped nearly three times as many passengers from January through March 2022 as it did the three months prior. Frontier involuntarily bumped three times as many passengers in the first quarter of 2022 as it did in all of 2016 – the year before airlines and regulators cracked down on the practice after a notorious incident in which a passenger was forcibly removed and bloodied from a United Express flight.

That's bad. But stacked against other airlines, the difference is even more shocking.
Delta, Hawaiian Airlines, regional carrier Endeavor, and even fellow low-cost carrier Allegiant didn't involuntarily bump a single passenger in the first three months of 2022. The only airline that came close to bumping as many travelers as Frontier was Southwest – but the Dallas-based airline flew nearly seven times as many passengers as Frontier in that span.
Frontier did not respond to repeated requests to explain the drastic amount of passengers they've bumped from flights so far this year. A spokeswoman from the Department of Transportation, which regulates airlines and tracks overselling, said that the department contacted Frontier about the issue. She said Frontier recently resubmitted data for the quarter that "decreases the involuntary denied boarding rate slightly" but that the department will "follow-up with the carrier as needed" once it's republished.
Even if Frontier's rate of bumping passengers is slightly better than it initially appears on paper, the Denver-based ultra-low-cost carrier is still booting passengers to other flights far more often than any other airline in the country – and by a lot.
So what's going on here?
The Basics of Oversold Flights & Bumping
With mass delays and cancellations over the last year that are poised to peak heading into July Fourth weekend, almost every airline in the country is struggling right now.
But getting bumped from oversold flights occupies a special place in the world of air travel. It's a constant source of travelers' confusion and frustration. And it's one of the few areas where Americans have some ironclad rights in an industry that has no other legal obligation to compensate passengers when they delay or cancel flights – or even put them up in a hotel when they strand travelers overnight. Let's back up.
Yes, airlines oversell flights. Yes, they do it all the time. And yes, it's perfectly legal. 
Airlines use formulas to predict how many travelers may miss their flights or cancel last-minute, all in the name of making sure flights go out as full as possible. Sometimes, they screw up the math and have to scramble to find a way to lose some passengers.
They can solicit volunteers to take another flight, offering vouchers, credits, or gift cards to incentivize them.
Not enough? Then it moves into the world of involuntary denied boarding, when federal compensation requirements kick in. It was the subject of a TikTok that went viral earlier this year.
Whether it's voluntary or involuntary, the United Express incident involving Dr. David Dao in 2017 changed how bumping passengers works in America. Airlines suddenly became much more generous with their offers to find volunteers, resulting in eye-popping instances like the passengers who got $10,000 each from Delta just this week. And federal regulators clamped down, too – upping the caps for how much airlines have to pay out and banning carriers from pulling passengers off planes once they've boarded.
There are plenty of exceptions for when an airline doesn't have to pay up for bumping passengers like if it's due to an aircraft swap or a takeoff weight issue. But for the most part, getting bounced from a flight means you're due some additional payment from the airline for your troubles.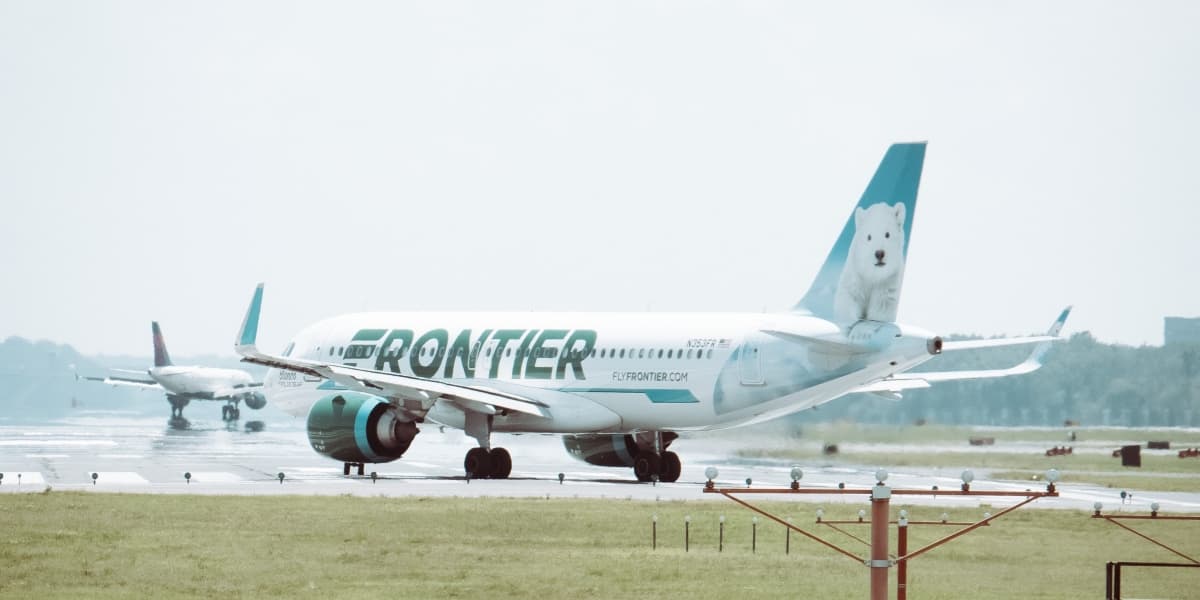 The explanation for Frontier's numbers may be obvious: As travel demand takes off, Frontier is simply overselling far more flights this year than it has in the past. And they're not as liberal with handing out vouchers or gift cards in hopes of coaxing volunteers as their competitors.
They may have a reason for that, and it's about the money.
Behind Frontier's Bumping Issue
The Department of Transportation spells out exactly how much airlines owe bumped passengers based on where they're flying and the length of the delay caused by getting pushed to a later flight. While the maximum payments can be substantial, it's not a lump sum: It's based on what you paid for your ticket in the first place.
On domestic flights, airlines owe 200% of the one-way fare when delaying a passenger by 1 to 2 hours (for up to $775) and 400% of the one-way fare (up to $1,550) for a delay of 2-plus hours
On international flights, airlines owe 200% of the one-way fare when delaying a passenger by 1 to 4 hours (for up to $775) and 400% of the one-way fare for a delay of over four hours (up to $1,550)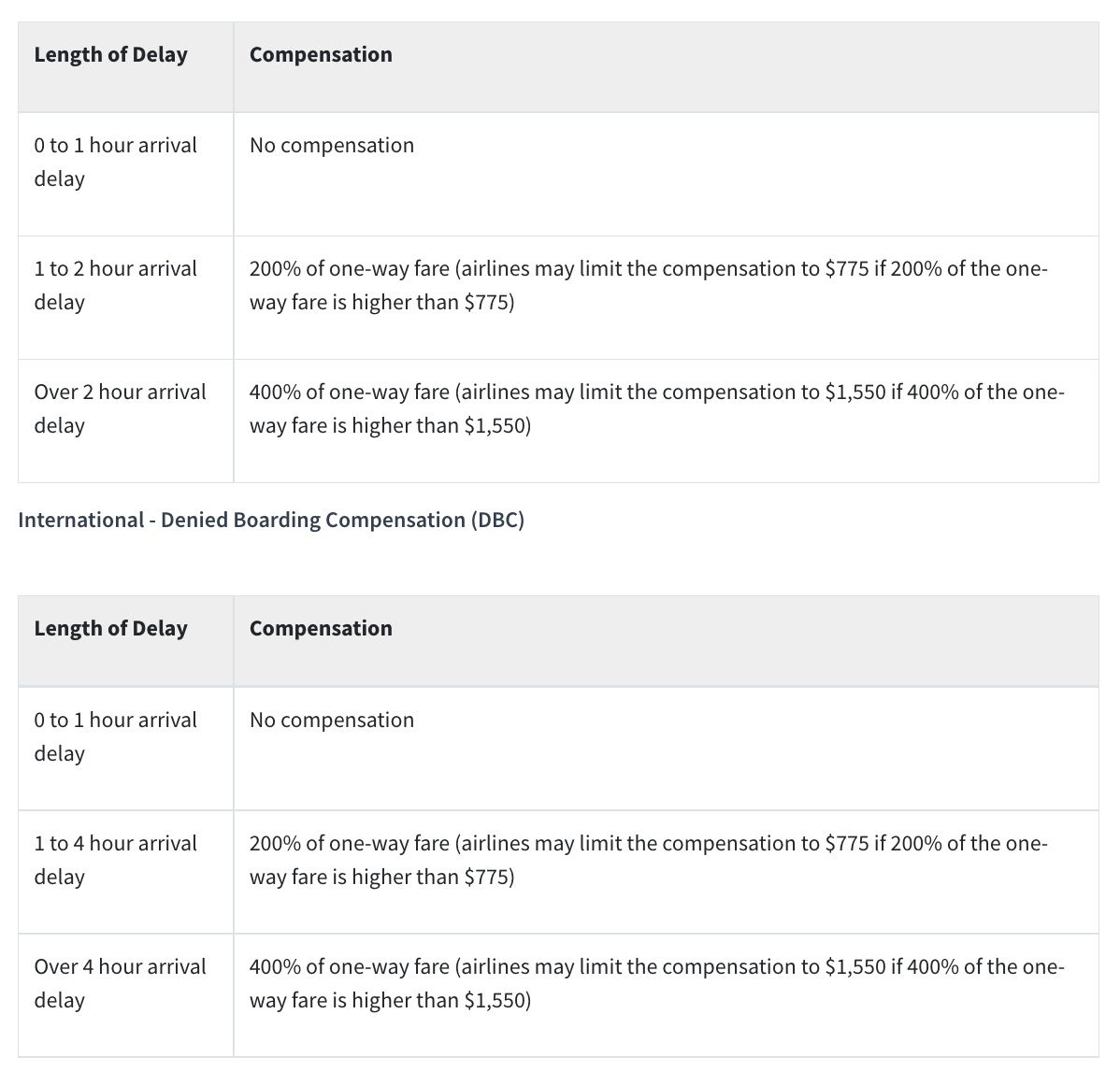 Consider this: Like all ultra-low-cost carriers, Frontier's business is built around selling fares around $29 and flying just one flight a day between many cities – if that. Going the proactive route in hopes of finding volunteers, Frontier might need to offer a few hundred dollars to get enough travelers to swap to the next day's flight…
… or, if travelers really paid $29 each way for a Frontier flight that got oversold, the airline could skip that and pay them each $116 and be done with it. While airlines can hit a ceiling for how much they're legally required to pay out when involuntarily bumping passengers, there is no minimum payout. For airlines with lower fares, denying boarding may just be cheaper.
Of course, that doesn't explain why Frontier is bumping flyers at record rates and other low-cost carriers like Spirit aren't nearly as egregious. That's odd, especially for two airlines that could become one if Frontier's bid to buy out the airline wins a shareholder vote next month. But the data shows that much like every other airline, Spirit was far more successful at finding volunteers to take a different flight than Frontier.
And without input from Frontier – which, again, did not respond to repeated requests to comment on this story – we're left to wonder why Frontier is such an outlier.
Bottom Line
Frontier might be known for its cramped seats and low fares flying animal-adorned planes, but maybe it should be known for overselling flights and bumping passengers more than any other airline in the country.
Why is Frontier bumping so many more flyers than any other airline in the country? We can't say for sure. And as travel demand picks up even more heading into the summer, is the problem getting better or worse? We'll have to wait for the next round of federal data next month to see.